Want to get far away from New York - to leave behind the whole of North America - and step out in a different continent? By selecting from these ten destinations, you can escape to the South of the American landmass for a remarkably low price. From lesser-known destinations such as picturesque Manizales or rugged, rainforest-ringed Georgetown, to the vast, diverse urban chaos of Sao Paulo and Bogata, you've got many options to turn a spontaneous escape into a real voyage of discovery. So what you would prefer - historic and beautiful Old Towns or smoke-hazed surfer towns? Pulsing urban nightlife or a launch-pad to the truly wild, whether deep in Amazonian rainforest or on the isles of the Galapagos? All these places and more can be reached from Newark International, with round-trip airfares costing as little as $450 - read through our list of the 10 cheapest flight destinations and see which seduces you.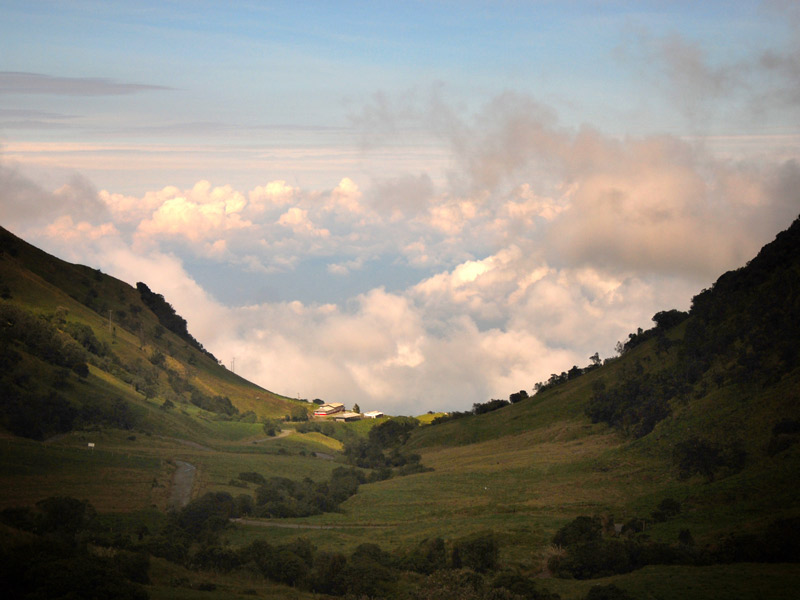 The pretty and picturesque university town of Manizales perches on a mountainside looking out over a patchwork of coffee plantations covering the valley below. It has a European, Alpine feel, with a fresh, green, temperate climate and cafes and bars filled with stylishly attired students talking literature and philosophy into the early hours. Two large and beautiful parks flank the city, Los Colonializadores and Los Yarumos, while in the middle rise the gold-tipped spires and gleaming stained glass windows of the town's exquisite cathedral. Manizales offers a gorgeously situated and laid-back slice of Colombian life, and is made even more accessible by the cheap return airfares available with United.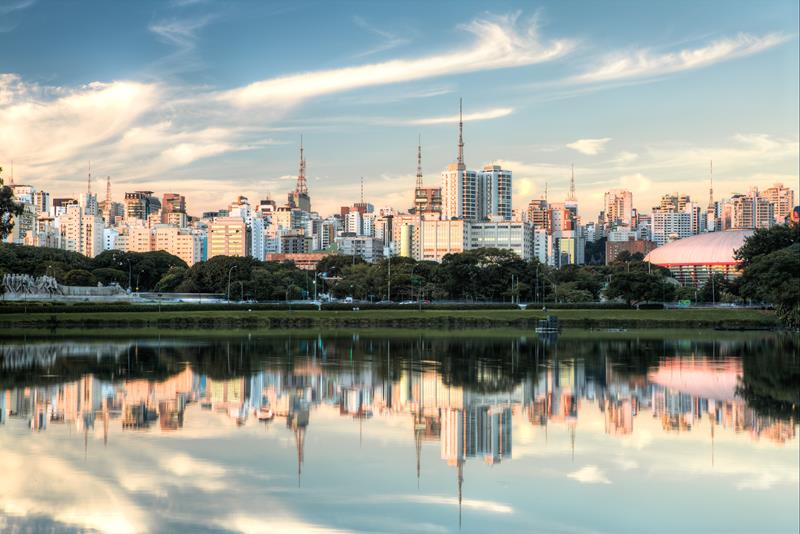 Adventurous travellers seeking a new city to explore are in luck: United run direct flights from Newark International to Sao Paulo and what's more, they sell for as little as $706 a round-trip. In only ten hours you can be whisked into the southern hemisphere, and dropped into the mighty urban sprawl of Sao Paulo, a vast, diverse, immensely wealthy and immensely unequal microcosm of the whole of Brazilian society, with representatives of a whole host of other cultures as well. Highlights include the wild, sweaty 24/7 clubbing scene and heaps of restaurants, cafes, theaters and art house cinemas.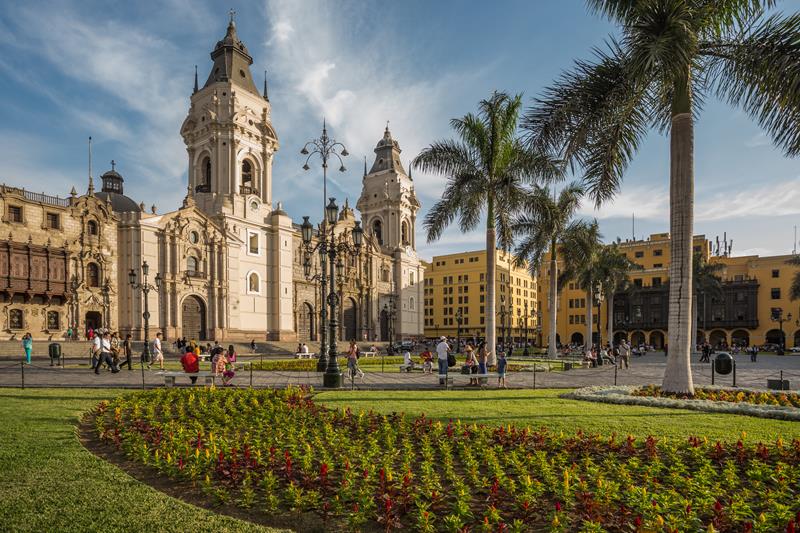 Let's be honest, Lima doesn't have the best reputation among travellers: smoggy, dusty and sheathed in concrete, it's often treated more as an airport than a destination in its own right. And of course, if you choose to simply fly in and then embark on an exploration of Peru's phenomenal Inca heritage, ascending to Machu Picchu or wandering the ancient city of Chan Chan, it would constitute an entirely reasonable decision. But if you're love getting beneath the skin of a new city, then Lima hides plenty of treasures to reward persistent visitors - from great food to religious passion to fascinating museums to contemporary art galleries. The cheapest flights are with Jet Blue and take 12 hours with a single stop; United offer direct flights that take four hours less but cost at least an extra $100.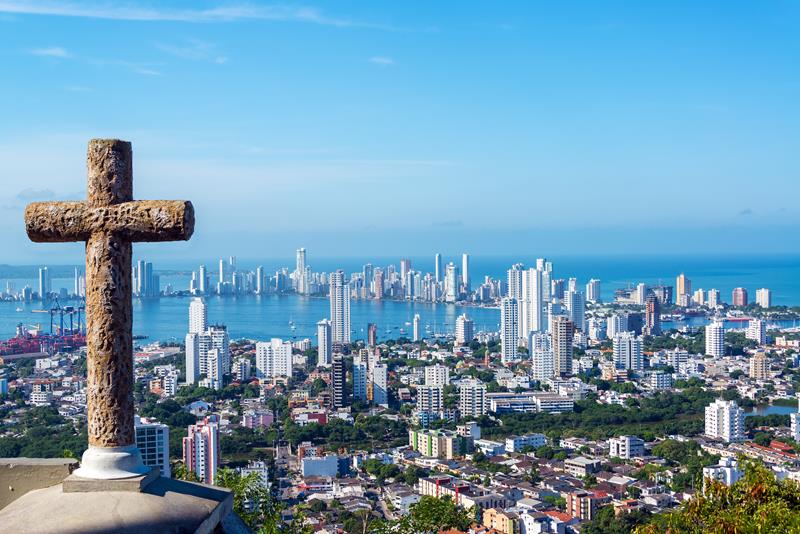 The eyes of any New Yorker who knows a little of Colombia's geography will light up on seeing this - they can fly to the country's Caribbean coast for as little as $585 a round-trip. Not only that, but they can fly to one of the world's most beautiful seaside towns. Cartagena's labyrinthine Old Town, a weave of cobbled streets, painted balconies, gothic churches and tree-shaded plazas, in a UNESCO World Heritage Site. And once you've taken in its astonishing beauty, you can hit the warm sand and stylish cafes of Bocagrande, where top-end restaurants look out over the azure water of the Caribbean Sea.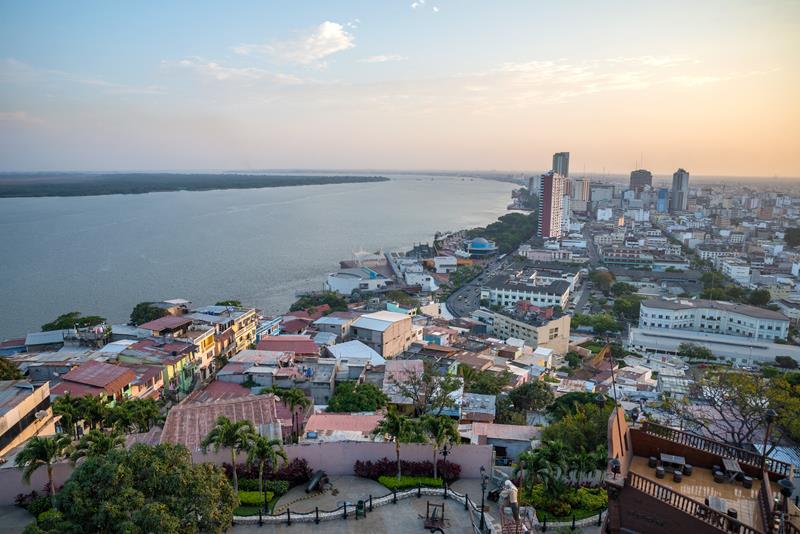 Guayaquil is no one's first thought when it comes to visiting South America, or even Ecuador. On first glance the country's biggest city is a dirty, cluttered old-school industrial port, reminiscent of Algeciras on Spain's Andalucian coast but markedly more dangerous. But actually, travellers willing to push past first impressions will find an immensely welcoming city, always happy to receive foreigners and show off its fantastic seafood and great, reggaeton-soundtracked nightlife. Guayaquil also makes a good base for an exploration of the chilled-out, smoke-hazed surfer towns further up Ecuador's coast, such as Montanita, and is also a launch point for trips to the unforgettable Galapagos. The cheapest airfares are with Copa Airlines and take around nine hours with a stop in Panama City.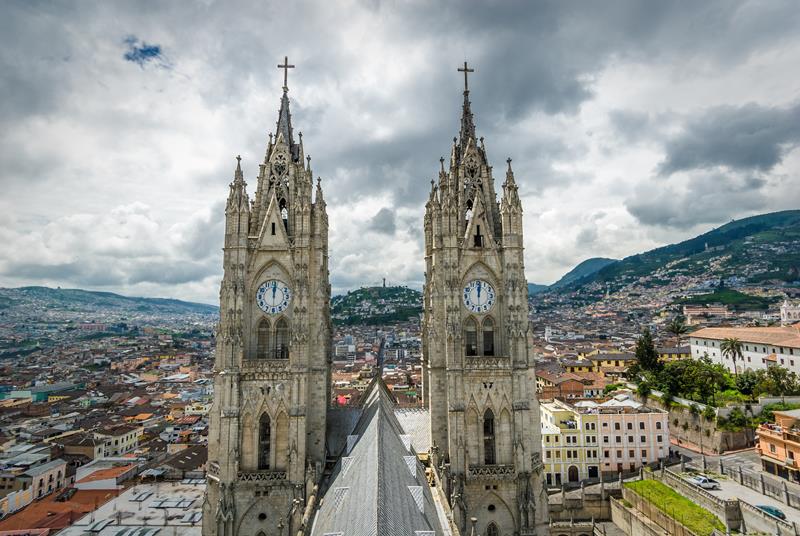 Ecuador's capital is a little less showy than some of its counterparts around the same continent - there's no Copacabana beach or UNESCO heritage Old Town. But it has a lovely little tourist zone in La Mariscal, where pedestrianised streets run between cafes, restaurants and second-hand bookshops. La Mariscal also doubles as the city's favoured nightlife zone, so it's easy to mingle with the locals over a few shots of tequila. And the city is dramatically situated beneath the shadow of Cotopaxi and within lush regions of rolling rainforest that fringe the far horizon. While relatively unfrequented, Quito actually makes a fantastic destination for a week or two away - all the better for the cheap flights from Newark, which take between 12 or 20 hours on United or Copa Airlines.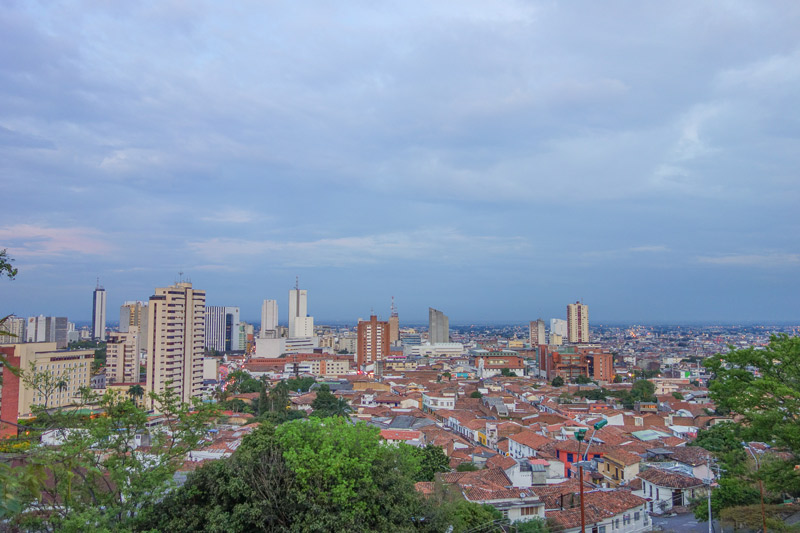 Cali is a cocky, thrill-seeking city that works hard through the week and lets loose at weekends in some of the liveliest, sexiest salsa bars in the whole of South America. These places aren't for beginners, but you can always sit with a drink at the bar and gape at the scene until you find your feet. And this industrial city has a quieter side too, with an array of historic Catholic churches that display various periods of Spanish colonial architecture, and a handful of interesting archaeological museums and exhibits of the region's pre-Columbian cultures. Immerse yourself in this heady atmosphere with US-American, whose flights take between 12 and 20 hours with a connection in Miami.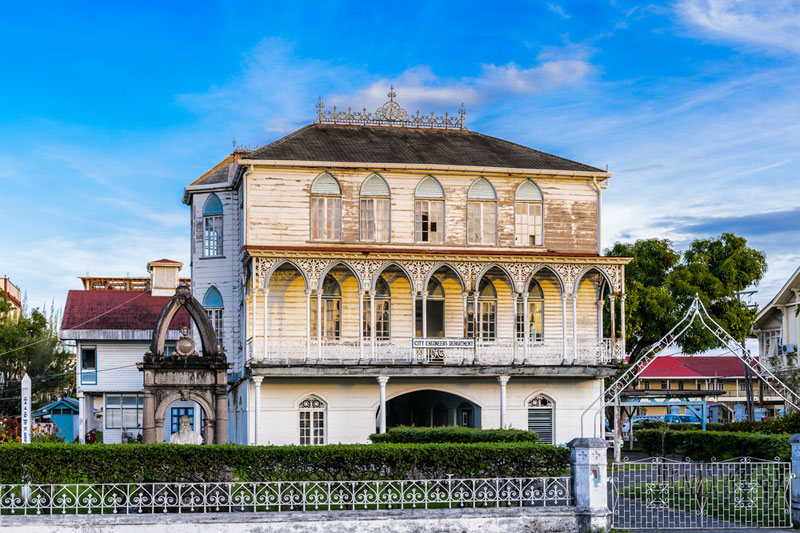 For the truly intrepid among you, US-American operate bafflingly low-cost flights from Newark to the capital of rarely visited Guyana, a small Creole-speaking country on South America's Caribbean coast. Georgetown itself is infused with this Caribbean culture, mixing lively nightlife with great intensely flavour street food. But most visitors to this small nation do so for its dense jungle interior, which is rapidly becoming one of the continent's best eco-tourism and wildlife watching destinations - while remaining, on the most part, undiscovered by any but the most frontier-seeking travellers. US-American's flights involve two stops, one in Miami and on in Port of Spain, and take a flight time of around 14 hours - generally quicker as well as cheaper than flights operated by any other airline.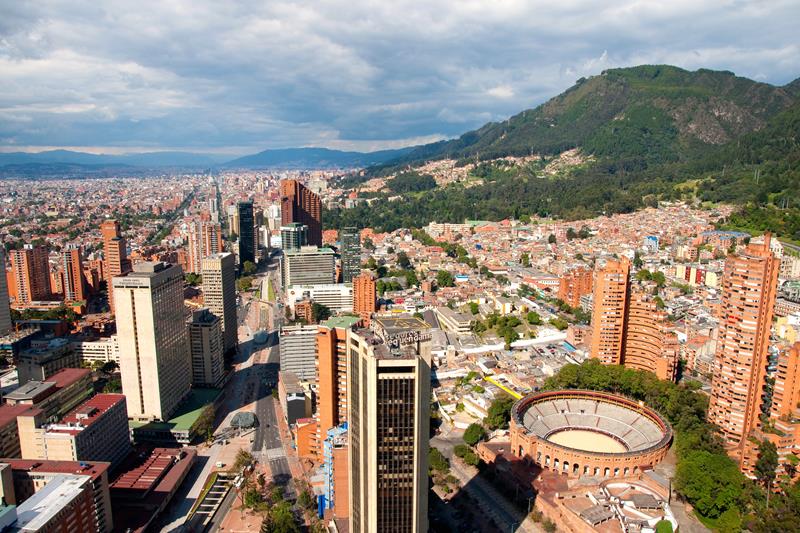 JetBlue has seized the market on flights from Newark to Bogota, offering by far the cheapest airfares, which can fall below $500 on a roundtrip ticket of 11 or 12 hours with a stop in Florida. This makes it incredibly easy to drop into one of South America's most engaging cities, noisy, colourful, unpredictable Bogota, bursting with colonial and revolutionary history in La Candelaria district and thrumming with cafes and nightlife in neighbouring Chapinero.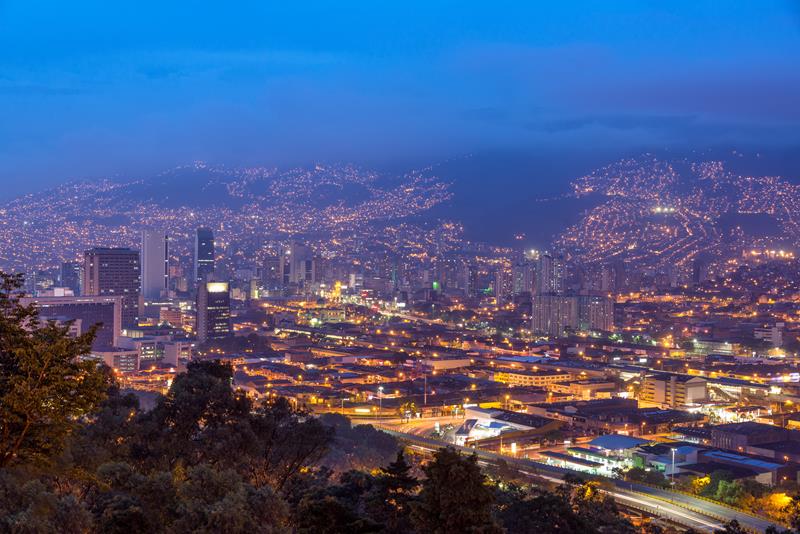 Once the fiefdom of Pablo Escobar and his Medellin Drugs Cartel, Colombia's second city has come back in from the cold over the past two decades and is now, in most districts, a perfectly safe place to explore. And very pleasant, too - cradled within craggy mountains, the city's perennially warm climate has given rise to its nickname 'the city of eternal spring'. It boasts a collection of fascinating art, science and anthropological museums, and a fabulous all-night club scene takes over the city's downtown on Fridays and Saturdays. All this is reflected in its super-cheap airfares, with the cheapest flights operated by US-American with a stop in Miami.