Want to trade the Golden Gate Bridge for the impressive Andes and San Francisco's urban jungle for, well, literal jungle? With sights that range from colonial towns lined with sunny beaches to Incan ruins hidden behind lush vegetation, South America has an incredible variety of experiences to offer to any traveler. We've made vacations there easier to plan for San Franciscans by compiling a list of the ten cheapest average flights departing from SFO, ensuring you're getting the very best deals. While actual rates may differ slightly from the ones listed here throughout the year, these 10 destinations consistently remain at the top of the list, making this article a great starting point to research your next South American vacation. Enjoy!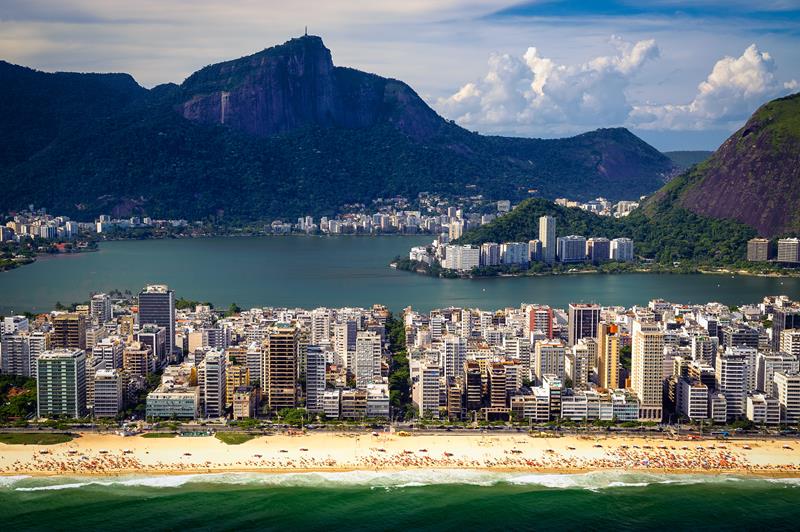 The spectacular Sugarloaf Mountain and Tijuaca hills make Rio de Janeiro's harbor one of the Seven Natural Wonders of the World. Whether you want to hike around those spectacular peaks, see famous monuments such as the Christ The Redeemer, dance at the annual Carnival, or simply enjoy the local beach culture at the famous Copacabana, there are countless ways to enjoy this exciting destination. AeroMexico and Air Canada typically have the best deals on flights with stops to Rio de Janeiro, and you'll have an easier time finding cheap tickets if you fly in mid March.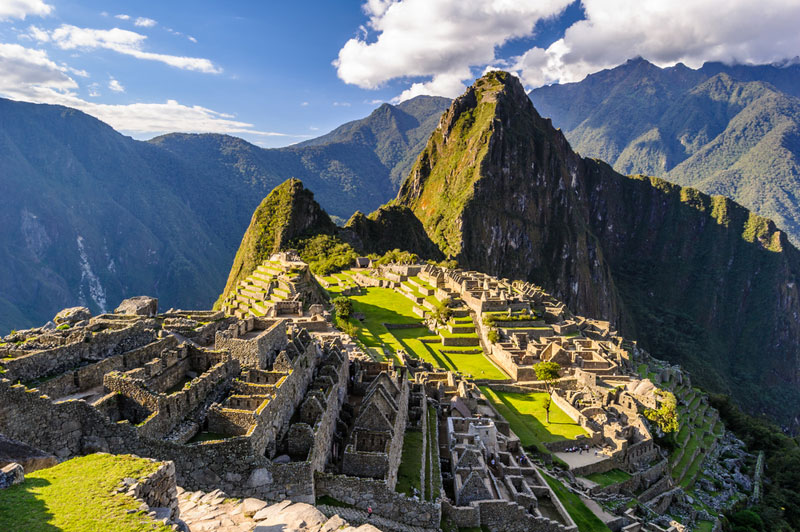 As the old capital of the Inca Empire, Cuzco is a convenient gateway for travelers who want to explore the nearby ruins of this ancient civilization, including Machu Picchu and Ollantaytambo. Cuzco is also fascinating in its own right, though, with well-preserved colonial buildings and many top-notch museums. Once your brain's packed with all the Incan history it can hold, head over to the colorful San Pedro market or hit one of the busy clubs. You can't go wrong with mid March for cheap airfare, and Avianca often has the best rates.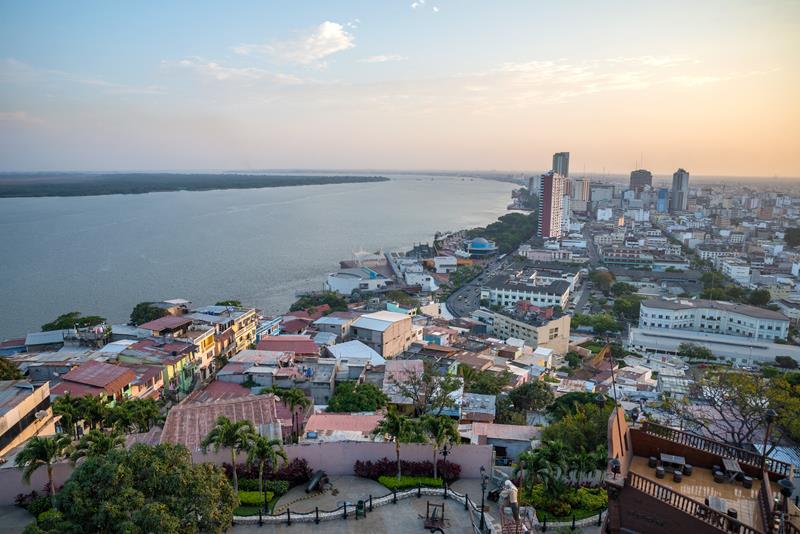 Wander through Guayaquil's riverfront town square to enjoy the fresh breeze and numerous attractions, then climb up 400 steps to the top of the Santa Ana and El Carmen hills, where you can visit a lighthouse and get a magnificent view of the city below. For more adventurous travelers, Guayaquil is also the perfect location for a trip to the Galapagos Islands. Once again, the best rates on round trips are found in mid March, and JetBlue, Aerolane and American Airlines often make it possible to fly there for less than $1000.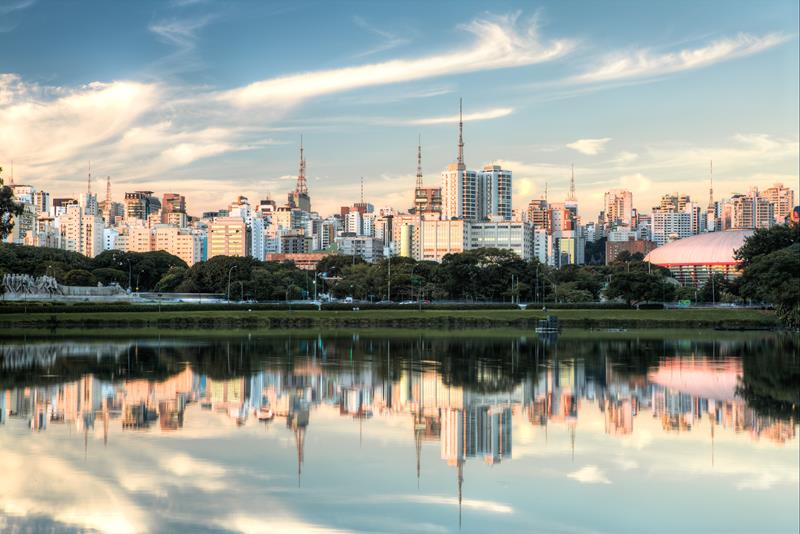 Often overshadowed by Rio de Janeiro, Sao Paulo is a bustling, diverse city that offers just as many amazing dining, clubbing, and cultural opportunities. Catch a classical concert or an opera at The Julio Prestes Cultural Center, enjoy cuisine from all over the world, and dance the night away at a samba club. Fans of ecotourism should also check out the Parque Estadual Serra do Mar that lies just south of the city. For the best deals on indirect round trips to Sao Paulo, keep an eye on Air Canada, AeroMexico, and American Airlines.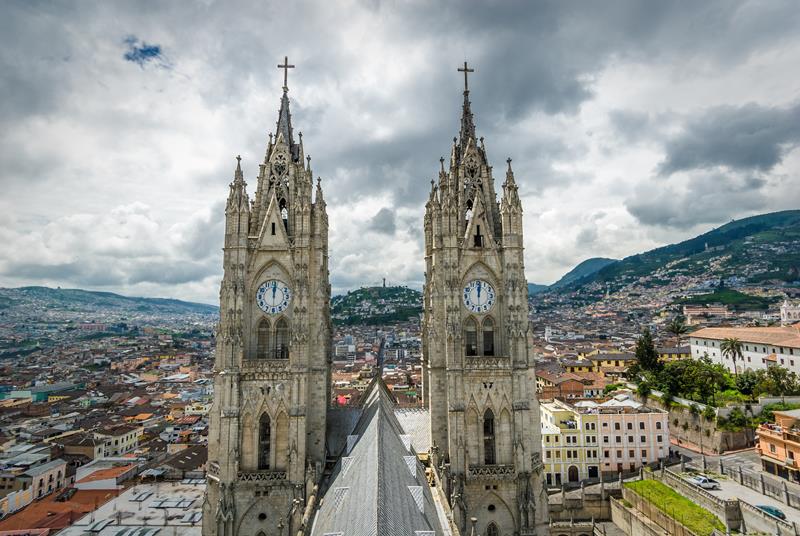 Quito is a great starting point to a trip through Ecuador but also offers plenty of reasons to stay and explore, starting with the spectacular Pichincha Volcano that overlooks the entire city. The historical Old City is a UNESCO World Heritage Site packed with colonial churches, plazas and museums, and the modern northern side has plenty of dining and nightlife options. JetBlue has by far the best prices on indirect flights to Quito, and you can save up to $212 by simply flying out on a Wednesday and returning on a Monday.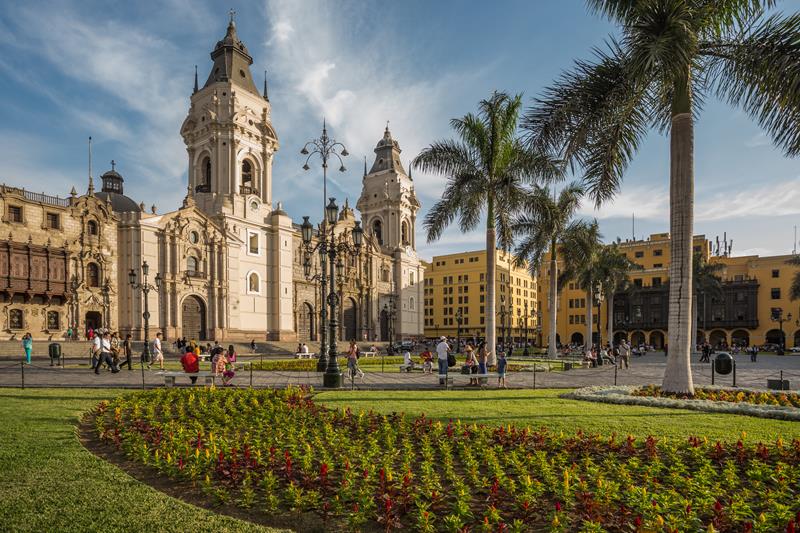 AeroMexico and Avianca usually offer the best deals on flights to Lima, a sprawling city that's a treasure trove of colonial and Incan history but also boasts lovely beachfront areas and many opportunities to sample wonderful Peruvian cuisine. Don't miss the Museo Larco and the spectacular Magic Water Circuit, the largest fountain complex in the world. If you get bored of the city, the many pre-Columbian ruins and small towns tucked in the foothills of nearby mountains make for great day trips.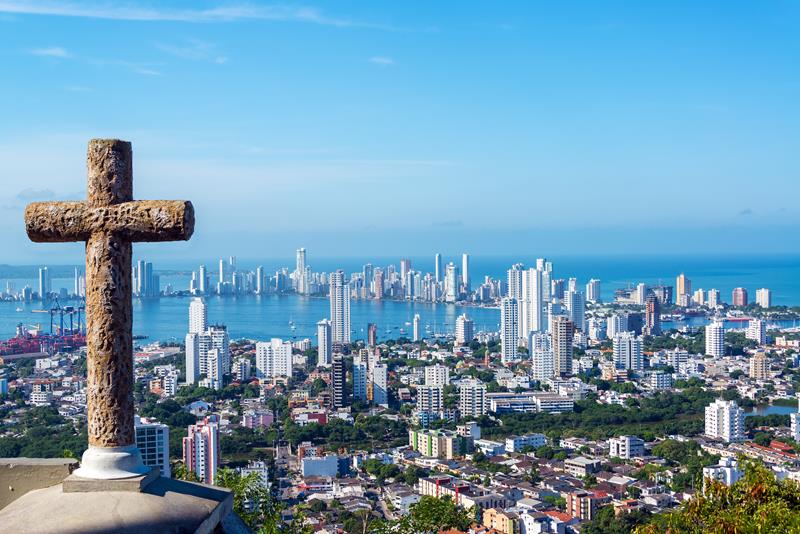 Cartagena offers good balance between Caribbean beach activities and cultural attractions. Visit coral stone forts and the walled old town for a taste of Bolivar's Spanish colonial history, work on your tan with a day trip to the pristine Playa Blanca, or for an unusual and memorable experience, take a mud bath in the crater of the 50-foot-high Volcán del Totumo. We recommend going in mid March to get the lowest fares, but JetBlue's amazingly cheap round trip flights make Cartagena a great destination no matter when you travel.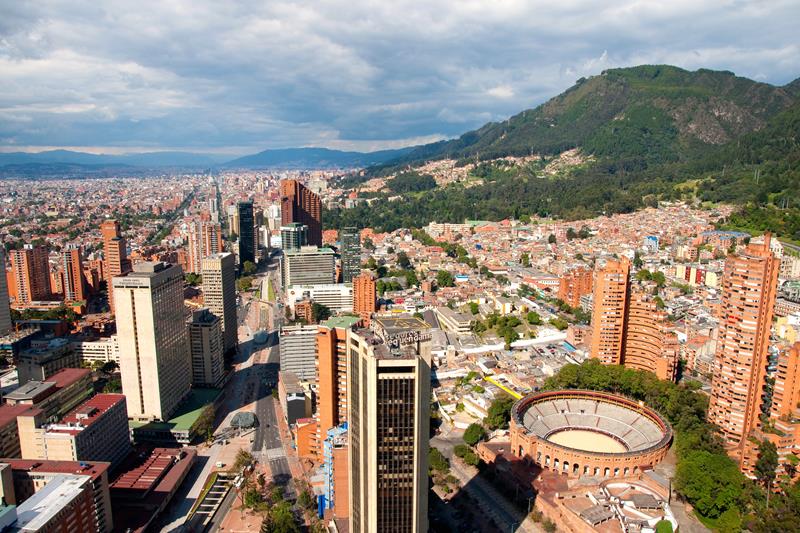 Right behind New York City in terms of size, Bogota is a vibrant urban destination where travelers can experience a perfect mix of affluent shopping centers and trendy clubs, cobblestone streets and centuries-old churches, and cultural attractions that range from the biggest theater festival in the world to street performances in bustling night markets. Don't miss the famous Botero and gold museums. To get the cheapest possible round trip tickets, plan your vacation for mid June and keep an eye on JetBlue.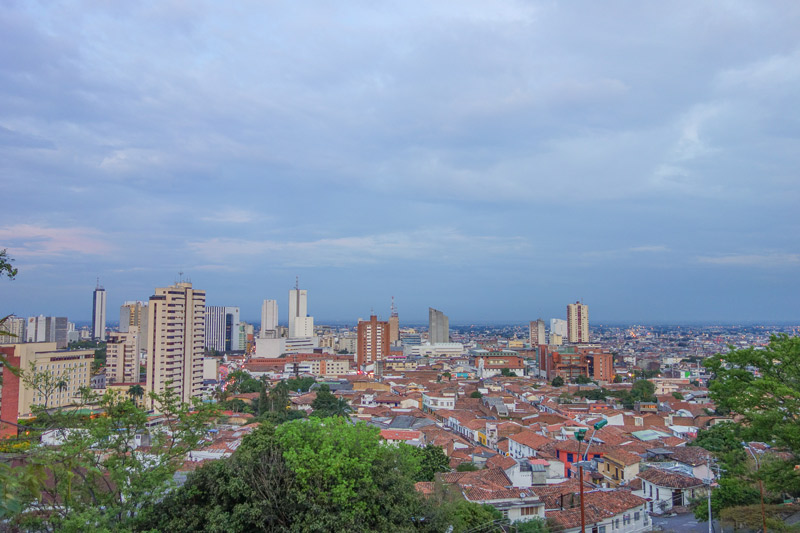 Cali's major draw is its wealth of opportunities for sports and outdoor activities of all kinds, from golf and kite surfing to hiking or biking in the mountains. There's also a lot for history buffs to explore, though, ranging from the Gothic-style La Ermita church located downtown to the indigenous ruins and tombs of nearby archeological parks. American and US have the best deals by far to this destination, and you can save up to $206 with a Tuesday departure and Wednesday return.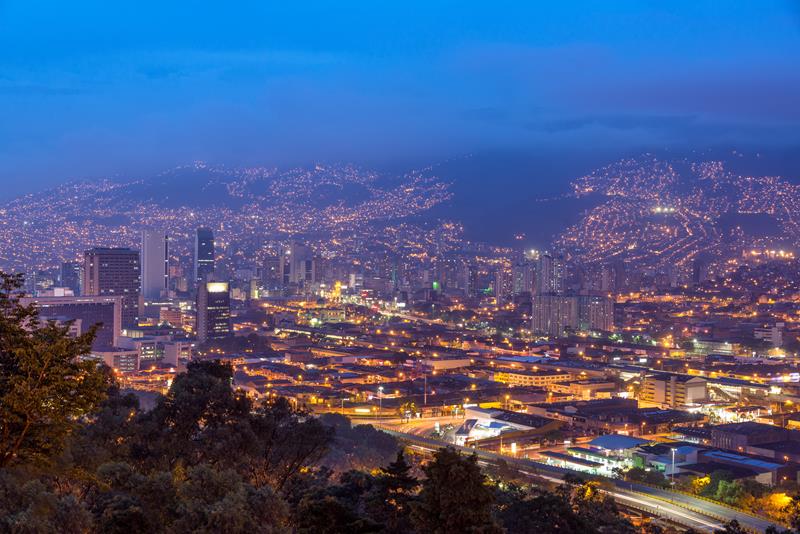 With American and US offering round trips this amazingly cheap, it's no wonder that Colombia dominates this list's top three spots. Medellin, although it's the second-largest city in Colombia, is surrounded by lush, jungle-covered peaks and filled with great parks and gardens that make it the perfect destination for nature lovers. There's plenty of attractions to discover, too, including a great freshwater aquarium and cable cars that let you enjoy the beautiful scenery. Again, you can save over $200 on airfare depending on when you fly, with Monday departures and Tuesday returns being the most advantageous.