Why not exchange the meandering blue of the James River this year for endless stretches of glistening white sand, or trade in the leafy parks of the pretty Fan for misty jungles laden with howling monkeys, lichen-spotted ancient ruins and a kaleidoscopic array of tweeting tropical birds? If that's got your attention, then you're in luck, because Hopper's expert flight team has crunched hundreds of thousands of pieces of data to discover these 10 tips to find cheap flights from Richmond to Cancun, offering reductions to the tune of $75 and some excellent purchasing pointers along the way.
See the great deals travelers are finding right now on flights between Richmond and Cancun using the Hopper Flight Explorer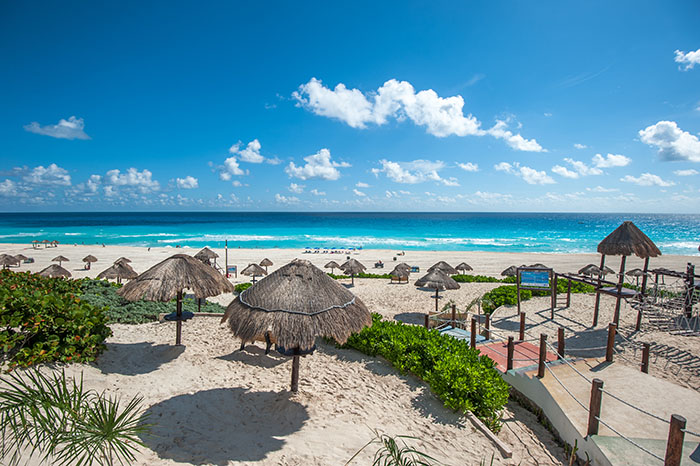 1. The cheapest time to fly from Richmond to Cancun is any time after August, saving up to $75
Our statistics have shown that travellers looking to knock a hefty sum off the price of their flights between Richmond and Cancun would do well to consider taking their trip late in the year, when airfares drop to their post-August lows. Unfortunately this does mean bearing the brunt of the Yucatan's hurricane season, but it also means a whole host of bargain hotel deals to enjoy and none of the seething crowds at spots like Chichen Itza and Tulum.
2. United has the cheapest flights from Richmond to Cancun
Even though passengers making the jump from Virginia's Richmond Airport to Cancun International this year have budget carrier JetBlue Airways as an option, it's still United Airlines that offer the cheapest tickets on the route, boasting an average return trip price of just $329 in the last four weeks. US Airways are also a cheap option, with an average of $338 round trip, while AeroMéxico and JetBlue are the most expensive carriers overall.
Airlines offering connecting flights from Richmond to Cancun:
- American Airlines makes the journey in 8 hours via Charlotte Douglas Airport for $348 round trip, on average.
- AeroMéxico makes the journey in 7 hours via Atlanta's Hartsfield-Jackson Airport for $488 round trip, on average.
- JetBlue Airways makes the journey in 9 hours via Fort Lauderdale-Hollywood International Airport for $458 round trip, on average.
- United Airlines makes the journey in 9 hours via Chicago's O'Hare Airport for $308 round trip, on average.
3. Frequent fliers on United can use 35,000 miles to book a round-trip ticket
There's nothing quite like it when that slow trickle of air miles finally comes to fruition, especially when it means a jaunt along the glistening sands of Playa del Carmen, or a close encounter with whale sharks in the Caribbean. So, if you happen to a member of United Airline's loyalty program, it's definitely worth checking if you've scored enough points for a round trip flight to Mexico, which costs just 35,000 air miles in total and sees passengers paying just airport taxes and a small standalone fee.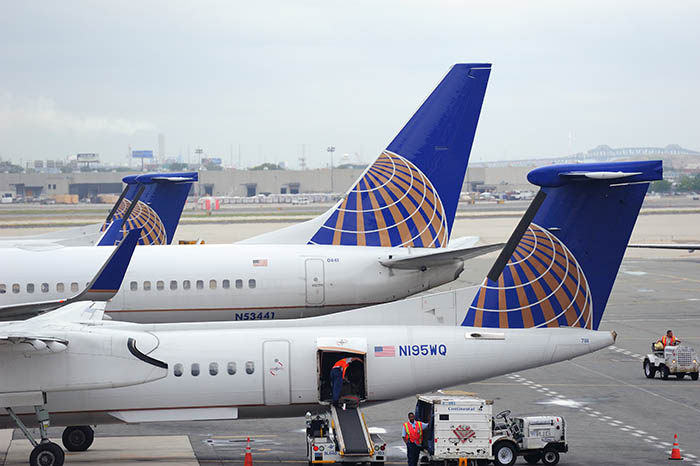 4. Check out Hopper's When to Fly and Buy Reports for up-to-date information
Of course, following these top tips can be a tricky business when the statistics that informed them are in a continuous state of flux. That's why we recommend that every traveller eager to secure the best deal on flights between RIC and CUN head over to our When to Fly and Buy Reports page, which crunches over 400,000 pieces of data each month, offering up-to-date insights into the cheapest departure days, monthly price trends and more.
See Hopper's latest when to fly and buy report for flights from Richmond to Cancun for constantly updated information
5. Take a look at Hopper's Airline Fee Calculator to get the real cost of your ticket
Sometimes it happens that the cheapest fare isn't the cheapest; when carriers bolt on unexpected additional charges for things like checked baggage, in-flight services and seat selection. Consequently, anyone looking to keep the prices down when it comes to their flight to Cancun this year should be sure to check out Hopper's Airline Fees Calculator, which provides a comprehensive breakdown of every hidden charge on every airline flying out of RIC. That should help stack some pesos for cocktails at Senor Frogs!
Keep in mind that a cheap flight from Richmond to Cancun is about $339 round trip
With such a great difference between the lows and highs of ticket prices on this route (we found seats going for as little as $299 and as much as $434), we think it's really important that would-be passengers keep a handle on what's a bargain and what's not when they come to book. Basically, we think anything in the region of $339 is a real steal, and certainly far less than most passengers will fork out for their tickets to Cancun this year. Put simply, hesitate on prices like that and you may wish you hadn't!