With summer finally on the horizon, travelers are poring over airline and ticket booking sites for decent deals on flights. But whether you prefer visiting a nearby favorite, a faraway city, an Asian capital, or a European village, you'll probably have a hard time finding good deals during this busy season.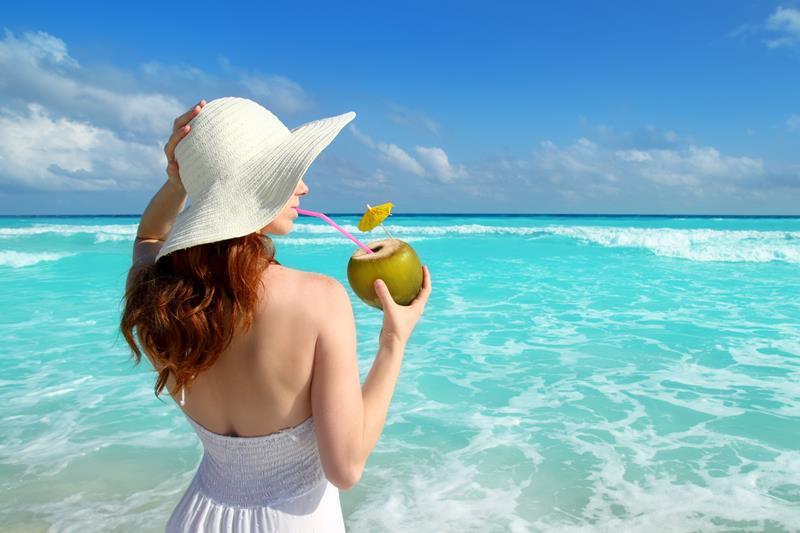 There are a few workarounds, though, that can easily shave hundreds of dollars off your ticket out of Canada. Here are some top tips from Hopper!
Look Into Off-­Season Destinations Like the Caribbean and Florida
Florida's sunny beaches and theme parks may be super-­crowded in the summer, when hotel and airfare rates consequently soar to match the high demand, but the same can't be said of the off­-season periods of May and late August. Visit then and you'll find not only fewer people, but also flight prices around just $300 CAD. Even better news: the same principle applies to the Caribbean, so it's easy to find great deals on flights throughout the whole summer. Just watch out for the hurricane season!
Buy a Midweek Flight
Sure, flying out on the weekend is the most convenient option for most travelers, but it's far from the most economical. And with airfare rates generally so high during the summer, choosing exactly on what day to fly out and return is one of the best ways to save up to hundreds of dollars. Flying out and returning midweek (Tuesday and Wednesday especially) is the cheapest for most destinations. Keep those days in mind when booking your tickets and you could save, on average, $82 CAD per flight!
Set Up Fare Alerts in the Hopper Mobile App
If you want to know about awesome deals the second they become available, nothing beats Hopper's mobile app and its fare alert feature. Just enter your airport, desired destination and flight dates, and let the app do the work. It'll monitor the constantly fluctuating ticket prices and notify you when it's time to buy. The app is only available for iOS 8 devices right now, but don't despair, an Android version is in the works.