What do you feel like exploring this winter? A labyrinth of colorful covered market stalls? Peaceful canals under glittering snowfall? How about a cozy fireside pub?
Earlier this fall, Hopper reported how cheap flying to Europe has gotten. As we mentioned then, "The average price of a flight to Europe has dropped about 13% compared to summer and overall it's 9.6% cheaper than 2014." This means your winter wanderlust comes with a side of serious savings … and it's not just on flights.
To get your planning started, we rounded up 6 European cities where airfares are cheap from across the country, where on-the-ground saving — and free sights — can be found.
Paris, France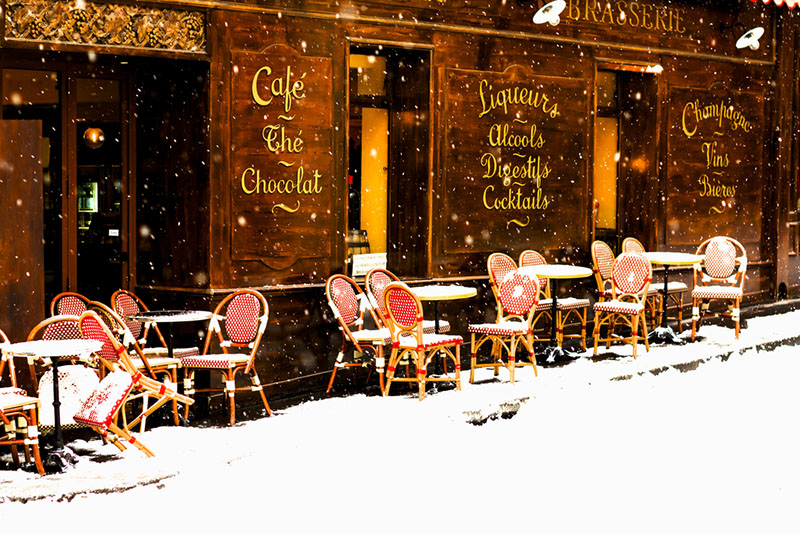 Do: See the City of Light's best sights in the glittering frost, from the Pere Lachaise cemetery to the Tuileries (bring your most Instagrammable scarf). Plan your visit over the first Sunday of the month for free entrance to the Louvre, Musee d'Orsay, and Centre Pompidou. Have an inexpensive but stylish set lunch at a Michelin eatery; for example, four lunch courses at two-star L'Atelier de Joel Robuchon will set you back a comparatively small $48.
Stay: Paris' cool boutique hotels offer the best bang for your buck. Winter nightly rates at both the Hotel Fabric and and the Hotel Ares Paris fall under $200.
Fly:
Istanbul, Turkey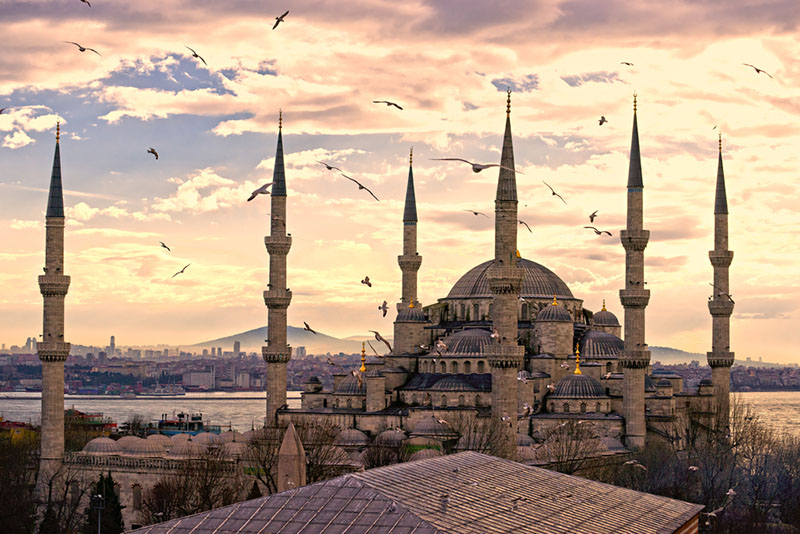 Do: Wandering through Istanbul's spice bazaars and textile markets is a cheap and exciting way to explore local life, and you can find great bargains on everything from silk scarves to hazelnuts. Admission to the amazing Topkapi Palace Museum and the Hagia Sophia is just about $10 each and totally worth it.
Stay: Muyan Suites, a four-star property in the Old City, has winter rates from just $82 per night. Or splurge on the luxurious Ritz-Carlton Istanbul, with nightly rates from $245 (it's normally $400 or more).
Fly:
Dublin, Ireland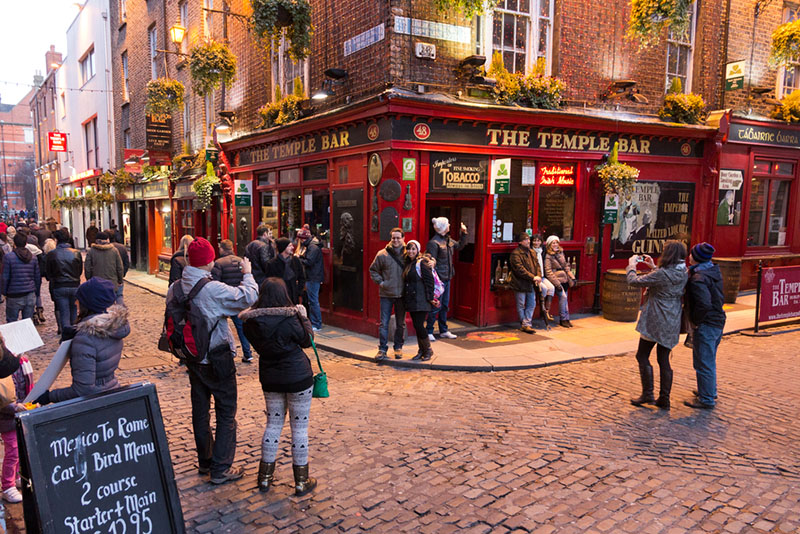 Do: Dublin offers oodles of free fun. Irish-Americans can dig up genealogy records at the National Library of Ireland or explore its many free exhibitions. Not only is admission to the excellent National Gallery of Ireland free but so are lectures, classes, tours, and art workshops. That leaves plenty of pocket change for the Guinness Storehouse tour (about $20 a pop).
Stay: The Croke Park Hotel near Dublin's city center racks up awards for its contemporary design and good rates, just around $115 per night this winter.
Fly:
Rome, Italy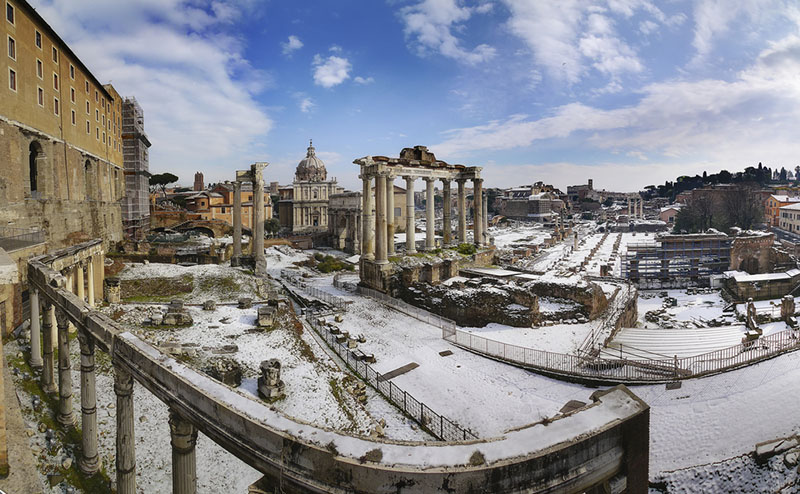 Do: While winter weather in Rome is distinctly cool, often hovering just above freezing, it's still plenty warm to explore uncrowded sights like the Colosseum (and its underground tour, which is often booked up in spring). In the Vatican City, queues will be nice and short for a visit to St. Peter's Basilica. And the hip Mercato Monti vintage market offers shoppers retro fun each weekend.
Stay: Rooms at the stylish and small Relais 6 start at just $72 per night (plus free Wi-Fi, which we all know is rare in hotels!)
Fly:
Copenhagen, Denmark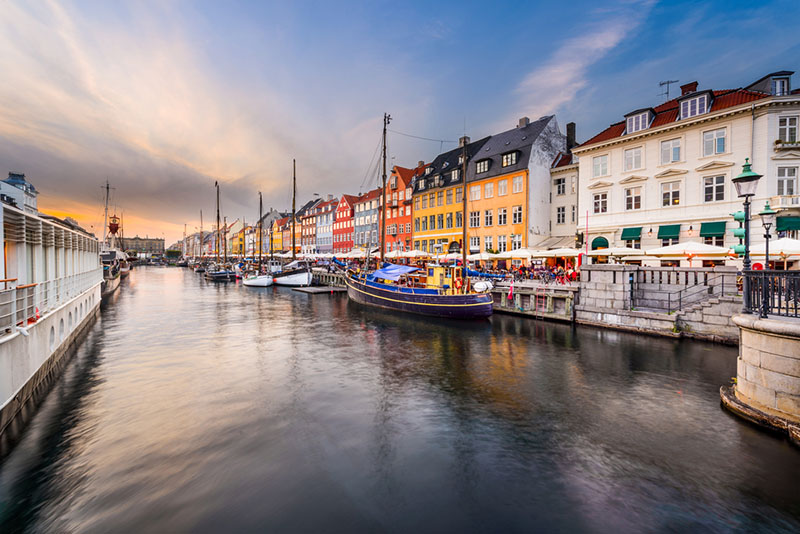 Do: The best deal in this often-pricey Scandy city are the free walking tours that depart from City Hall and take you by many of Copenhagen's top sights. You can also nab a 48-hour Copenhagen City Pass for about $75, which gives you public transport access, museum admission, and valuable restaurant discounts.
Stay: Hotels can get get real expensive here. Check out the ultra-modern and pet-friendly Copenhagen Island Hotel has rates from just a hair over $100 per night. Or you can easily rent an entire Airbnb property in the $60 to $90 range.
Fly:
Amsterdam, Netherlands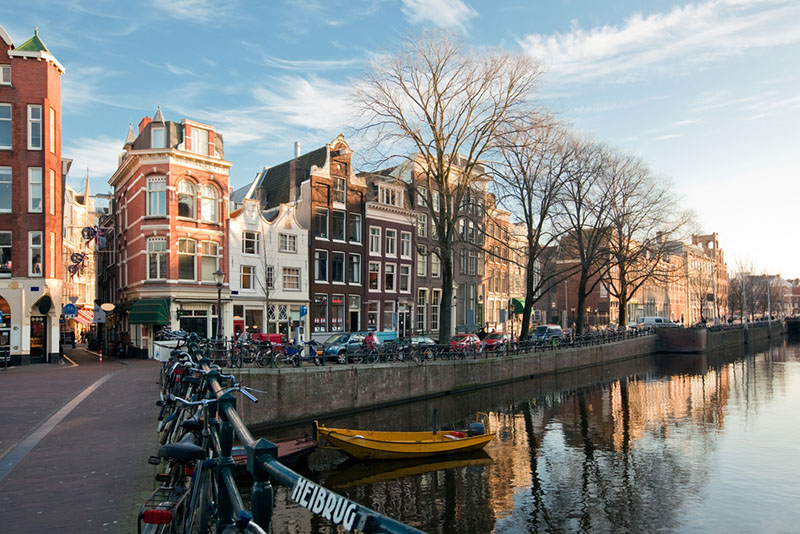 Do: Dress warm and wander Vondelpark. Explore Amsterdam's history at the free Stadsarchief (city archive). Show up an hour before curtain and grab tickets to the world-class Concertbegouw for just about $17. And of course a pint and a plate of bitterballen, Amsterdam's fried bar snack of choice, is always a cheap bet.
Stay: Amsterdam is another city perfect for Airbnb enthusiasts, with apartments going for just $53 per night (you can also get a super-cool houseboat in IJburg for $99). Best of all, your host may include a bicycle or two.
Fly: