Originally conceived as a small-scale agreement to cooperate made between two airlines, airline alliances have grown into huge and ambitious projects, aiming – in the words of the world's biggest alliance – to "take passengers to every city on earth." Three major passenger airline alliances now exist, bringing together between 15 and 27 airlines to reach over a thousand destinations scattered all across the globe.
The advantages of airline alliances are clear. They offer passengers an extended network through code sharing agreements, where two or more airlines share the same flight, listing it in both their reservation systems; this makes booking easier and moving between connections more efficient. Flight times are therefore reduced, and – with operational costs more streamlined – ticket prices lowered (though of course alliances can also lead to a loss of competition on some routes and so occasionally have the opposite effect).
Furthermore, frequent flier rewards can be accumulated across airlines within the same alliance, reducing the time it takes to reach those sky-high mileage rewards. And round-the-world tickets can be bought far more easily, and cost a lot less, as the alliances work together to formulate an overall offer that takes passengers from the palms of the east Pacific to the ice-clad peaks of Patagonia – or wherever else you may wish to go.
---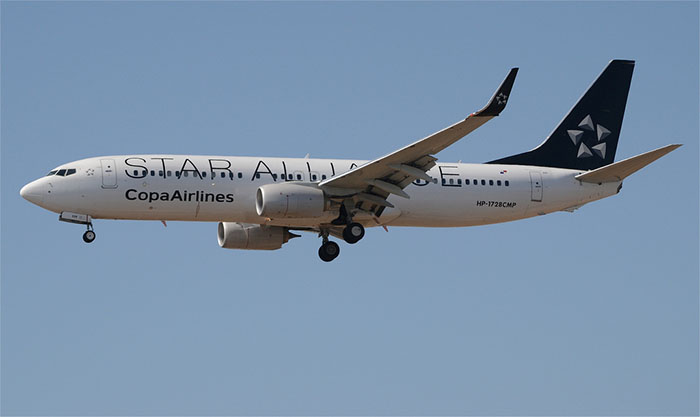 by hsckcwong/ Flickr
Star Alliance was the first major airline alliance and remains the biggest today. Operations began in 1997, when five airlines – Thai Airways International, Air Canada, Lufthansa, Scandinavian Airlines and United Airways – joined forces to provide more expansive and efficient air travel. At the time, the alliance stated its intention to "take passengers to every major city on earth," and they have made significant strides towards this end in the years since. Membership has expanded to 27 airlines, with Copa Airlines bringing coverage of South America, Ansett Australia and Air New Zealand doing the same for Oceania, and Ethiopian and South African Airlines stitching in Africa. Recently, the alliance has lured huge providers of the future, such as Air China and Air India, into its embrace. At the time of writing, its members launch over 20,000 flights daily and encompass 1316 destination airports in 192 countries, knitting together the globe in spectacular fashion.
All 27 airlines in Star Alliance:
Adria Airways, Slovenia
Aegean Airlines, Greece
Air Canada
Air China
Air India
Air New Zealand
All Nippon Airways, Japan
Asiana Airlines, South Korea
Austrian Airlines
Avianca, Colombia
Brussels Airlines, Belgium
Copa Airlines, Panama
Croatia Airlines
EgyptAir
Ethiopian Airlines
EVA Air, Taiwan
LOT Polish Airlines
Lufthansa, Germany
Scandinavian Airlines
Shenzhen Airlines, China
Singapore Airlines
South African Airways
Swiss International Airlines
TAP Portugal
Thai Airways
Turkish Airlines
United Airlines, United States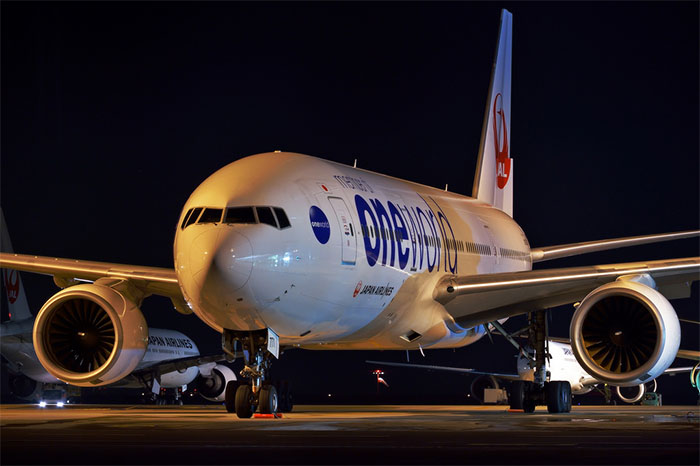 by bbw1150/ Flickr
Oneworld was the second of the three major alliances to be born, launched two years after its rival Star Alliance. The founding members were all long-established, well-respected airlines such as British Airways, American Airlines and Qantas, who were soon joined by two more highly regarded European carriers, FinnAir and Iberia. LanChile then came on board to provide coverage of Latin America, followed by Royal Jordanian in 2005, the first Middle Eastern carrier to join any alliance. Notable recruits since then have included Japan Airlines and Malaysia Airlines, ensuring the alliance offers extensive coverage of Asia. Oneworld aims to forge relationships with "frequent international travelers," particularly from the corporate and business world, a goal reflected in its HQ location on Park Avenue, NY. It serves just under 1000 destination airports in over 150 countries – substantially fewer than either of its rivals, but carefully targeted to appeal to its business clientele.
All 15 airlines in Oneworld:
Air Berlin, Germany
American Airlines
British Airways
Cathay Pacific, Hong Kong
Finnair, Finland
Iberia, Spain
Japan Airlines
LAN Airlines, Chile
Malaysia Airlines
Qantas, Australia
Qatar Airways
Royal Jordanian
S7 Airlines, Russia
SriLankan Airlines
TAM Airlines, Brazil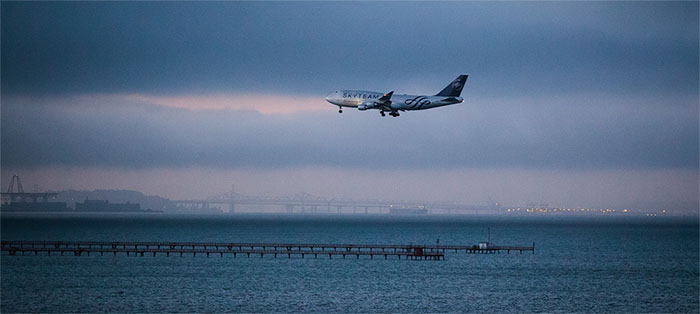 by Angelo DeSantis/ Flickr
SkyTeam is the youngest of the three major airline alliances, founded in 2000 by four airlines that together provided strategically broad coverage of the world's air travel hotspots: Aeromexico, Air France, Delta Airlines and Korean Air. But the alliance has grown rapidly since its launch, overtaking Oneworld to encompass 20 member airlines travelling to 1,064 destination airports in 178 countries. Significantly diversified coverage has been brought to to the alliance by such carriers as China Airlines, Garuda Indonesia, Saudi Airlines and Kenya Airways. Depth of experience is provided by KLM, the Dutch flag carrier which was founded in 1919 and is the oldest airline in the world still operating under its original name. In total, SkyTeam has 564 lounges dotted around the globe, serving around 588 million annual passengers.
All 20 airlines in SkyTeam:
Aeroflot, Russia
Aerolineas Argentinas
Aeromexico
Air Europa, Spain
Air France
Alitalia, Italy
China Airlines, Taiwan
China Eastern Airlines, China
China Southern Airlines, China
Czech Airlines
Delta Airlines, United States
Garuda Indonesia
Kenya Airways
KLM, Netherlands
Korean Air, South Korea
Middle East Airlines, Lebanon
Saudia, Saudi Arabia
TAROM, Romania
Vietnam Airlines
Xiamen Airlines, China
Largest airlines outside of these alliances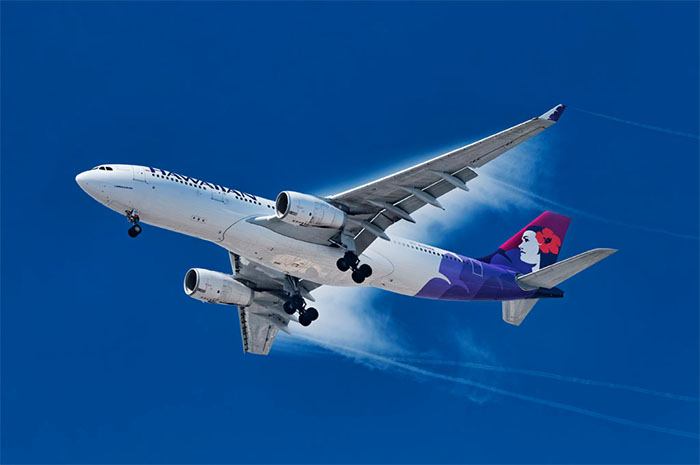 by Gunnar Kullenberg/ Flickr
While joining an alliance has many benefits for the airlines themselves – increased efficiency, reduced operational costs, and the fact partner airlines can work together to feed each other passengers – it's also pretty expensive. Airlines have to meet very specific standards in order to do so, and this usually requires some tweaking of their current operation. So if an airline has a particular niche, or a pre-existing strong brand, they may choose to continue to go it alone. Hawaiian Airlines is an example of an airline with a strong niche: it is the only U.S. airline to fly between the islands, and so is fed traffic from all the other airlines without having to shoulder the costs of joining an alliance. Budget airlines, also, are chosen not for their ease, efficiency or amiability, but solely on the basis of their price – and so RyanAir and EasyJet, among others, are not part of any alliance. And a few heavy hitters with established brand names have, thus far, chosen to hold themselves apart, including Virgin Atlantic, Emirates and Etihad.
All 8 U.S. airlines not in an alliance:
AirTran Airways
Alaska Airlines
Frontier Airlines
Hawaiian Airlines
JetBlue
Southwest Airlines
Spirit Airlines
Virgin America