Fare sale details:
-Airlines participating in fare sale: Air Canada
-Start of fare sale: August 3
-Fare sale length: These types of sales typically don't last longer than a week
-Conditions: Most available tickets have departure dates in November or December, though some are available as far out as 2015
-Airfare savings: 35% lower than the average price reported in our flight report on New York to Istanbul
Air Canada has just drastically slashed prices on the New York to Istanbul route and is currently selling round-trip tickets between the two cities for just $492! That's about $259 less than average fares on the route and a whole $340 less than its competitors are currently charging.
The sale began in the evening of August 3 and has continued throughout August 4. Flash sales like this don't typically last for longer than one week, so we wouldn't expect these incredibly low fares to be available for long. Flights from Boston, Washington DC and Chicago to Istanbul are also on sale from Air Canada.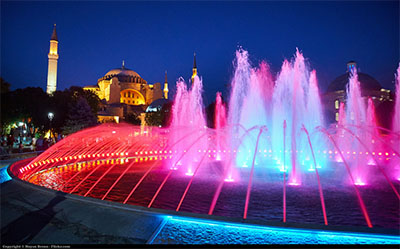 The sale is valid primarily for flights with departure dates in November and December, though there are also some flights available with departure dates in the first half of 2015.
The tickets on sale all include a stopover in Toronto, with the quickest connections taking just 14 hours to reach Istanbul from New York. For comparison's sake, a direct flight from New York to Istanbul on Turkish Airlines takes only 11 hours, but costs approximately $830 round trip.
These prices are actually the lowest we've seen on this route in a very long time, so we strongly recommend that any travelers interested in visiting Istanbul book their tickets soon, as we can't say for sure how long this fare sale will last.
Examples of itineraries recently found:
-$492 round-trip between New York and Istanbul on Air Canada, Nov 2 to Nov 10
-$492 round-trip between New York and Istanbul on Air Canada, Nov 9 to Nov 17
-$492 round-trip between New York and Istanbul on Air Canada, Feb 1 to Feb 9
- See all
Tweet this deal
Tweet
!function(d,s,id)
}(document, 'script', 'twitter-wjs');