Fare sale details:
-Airlines participating in fare sale: Frontier
-Start of fare sale: June 24
-Fare sale length: June 26
-Conditions: Fly from August 19 through December 10, 2014
-Airfare savings: 42% lower than the average price reported in our flight report on Chicago-Denver
Frontier Airlines has just announced a three-day fare sale from June 24 to June 26 on flights from Chicago's Midway Airport to Denver that has seen fares slashed by up to 42% off normal prices on the route. Tickets from Chicago to Denver are now selling for as low as $138 return, down 42% from the average of $238 just before the fare sale.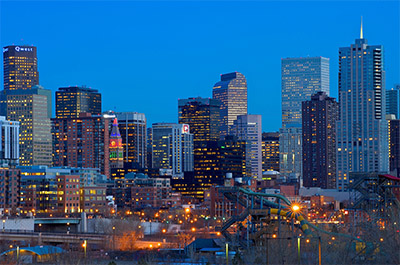 The sale began at noon on June 24 and will run until June 26, and is valid for travel from August 19 through December 10, 2014. To put the $138 return price into context, it is the cheapest fare we've seen on the Midway to Denver route in months. So if you've got a trip from Chicago to Denver planned, it's best to book a ticket with Frontier soon!
Frontier is the only airline to fly between Chicago's Midway and Denver, however, even if we look at airfare prices from Chicago's O'Hare to Denver, we see that the lowest prices are about $238 on Spirit. Which means that for the next two days, at least, Frontier is offering the cheapest tickets from Chicago to Denver.
Travelers planning on checking bags or who desire additional amenities, like extra legroom, should also check out Hopper's airline fees calculator to get an idea of how much the total ticket on Frontier will cost, fees and all.
Examples of itineraries recently found:
-$138 round-trip between Chicago and Denver on Frontier, Sep 20 to Sep 23
-$138 round-trip between Chicago and Denver on Frontier, Oct 11 to Oct 21
-$148 round-trip between Chicago and Denver on Frontier, Sep 17 to Sep 23
- See all
Tweet this deal
Tweet
!function(d,s,id)
}(document, 'script', 'twitter-wjs');