It's getting to be that time – the season is winding down, the air is getting slightly brisker than it was a week ago, and the window for a truly epic summer vacation is creaking to a close with every passing day. You gotta go somewhere, but where? Well, let Hopper's Flight Tonight be your vacation spirit guide. By sourcing the best deals on last-minute flights (particularly the ones in a 24-hour range), you can save money and find yourself somewhere new and unexpected in a matter of a day. Want to grab life by the balls and see where it takes you? Just download the app and imagine the possibilities. In the meantime, here are 10 of the best last-minute deals that we've seen on offer from Denver.
Download Hopper's new Flight Tonight app from the iTunes App Store now to find great last-minute deals departing from your airport!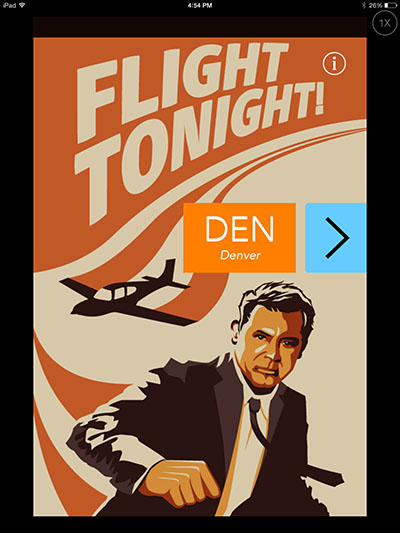 ---
Five Last-Minute Deals on Domestic Flights from Denver: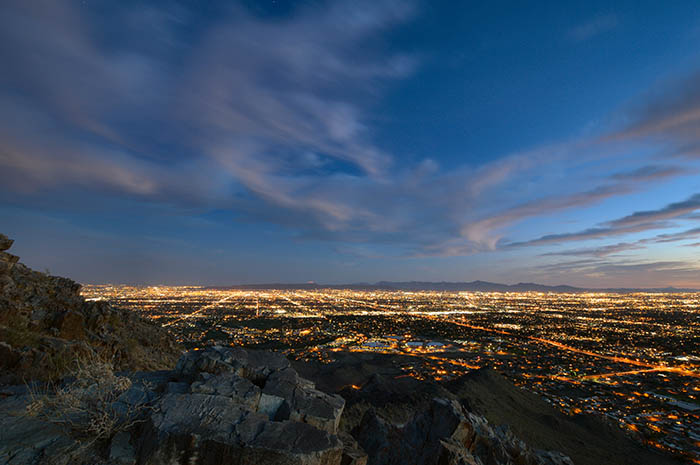 If you want some geographic perspective on how diverse American soil can be on the (relatively) cheap, just kick off from the cool air of the Rockies to the dry heat of the Sonoran desert – for less than $200. Grab a massive $4 taco, walk around the Desert Botanical Garden, admire some pueblos, and enjoy the heat…. this weekend.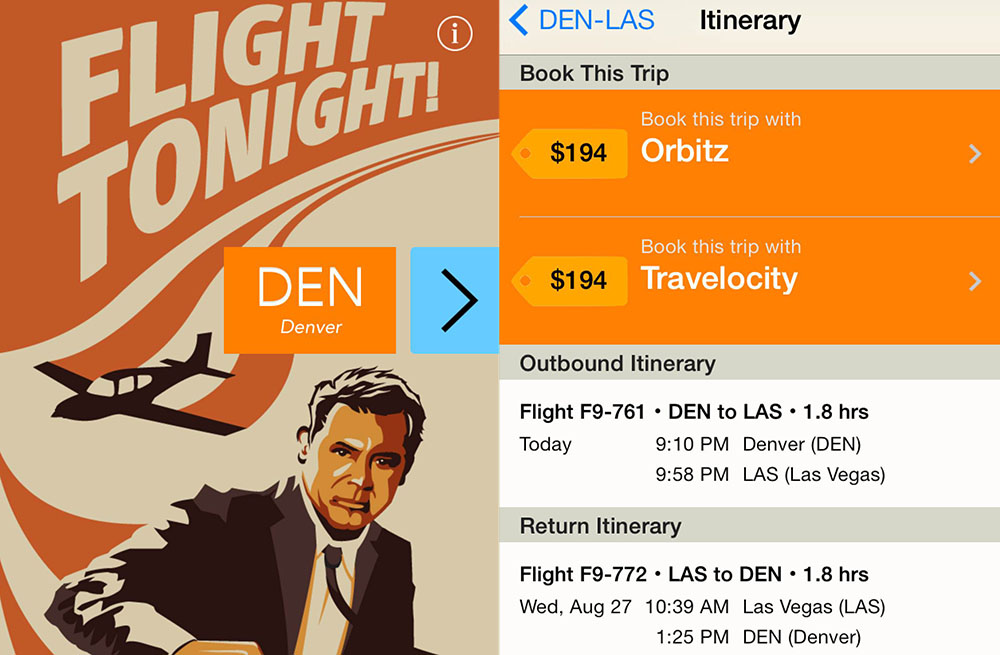 Another desert destination, but a trip to Las Vegas isn't about diving into the heat and getting tacos; the heat is just assumed and it's permeated itself into a multitude of venues along the strip, from the white-hot celebrity chefs catering to guests at any number of those big all-service altars of money, and the clubs that pulsate in neon lights and the beep and whirr of international DJ's. The shopping is hot. The parties are hot. The pools are mad chill, but the gorgeous people who parade around them? Scorching. But, like everything else, even heat costs money in Vegas – luckily last-minute jetsetting won't drain you.
See 7 tips, like when to book your ticket, from the Hopper research team that can save travelers hundreds on their flights to Las Vegas.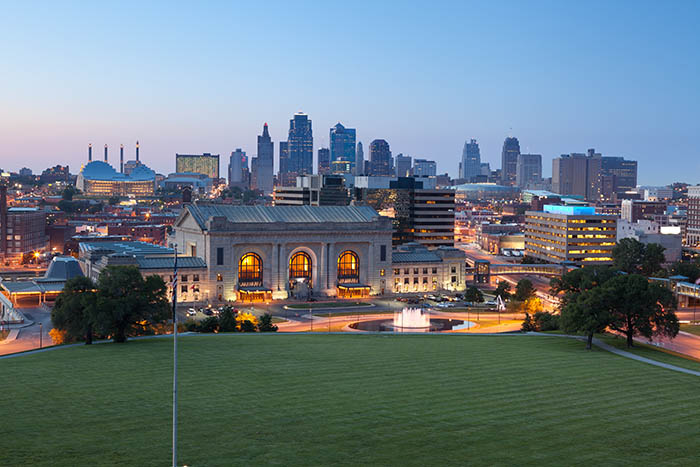 Want to surprise your partner with an unexpected romantic weekend? Kansas City might just be your ticket. The friendly midwest city is criminally underrated for the amount of romance it has, from the exciting buzz of the Power and Light District, replete with state of the art theaters and intimate restaurants, to the gorgeous Art Deco towers of the Central Business District. More elegant architecture can be found in the Historic District and the luxury boutiques of the upmarket Country Club Plaza, a pristine outdoor mall modeled after Seville, Spain. Get there for $195 each and you'll find there's very little to lose and a whole lot to gain.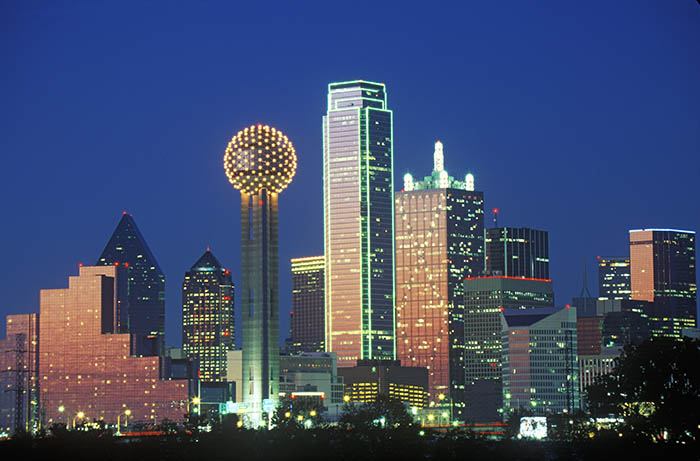 From upmarket luxury to down home southern comfort, Dallas has it all. Diners after a real Texan meal, hit up any number of casual local barbecue place (try the brisket at cozy frontier-themed Peggy Sue BBQ), but those who are really after an elevated experience should dress to impress and hit Five Sixty by Wolfgang Puck, a revolving glass restaurant atop Reunion Tower. Then you'll really be glad you saved any last-minute premiums on a last-minute flight to DFW.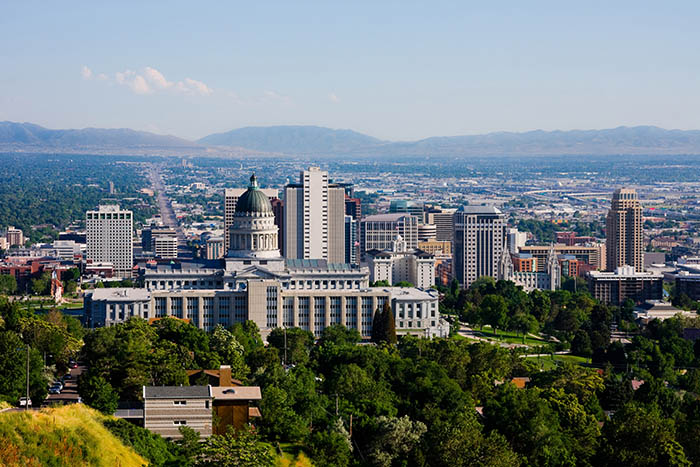 People who have family or friends living in the capital of Utah now have more reasons to visit – a last-minute flight to Salt Lake City can be bought without extra fees or premiums for just under $250. Fly direct with Frontier or United Airlines and you could be there in 1.5 hours. While there, the gorgeous Temple Square right in the heart of downtown is not an attraction be missed, as well as its other historical surrounding buildings.
---
Five Last-Minute Deals on International Flights from Denver: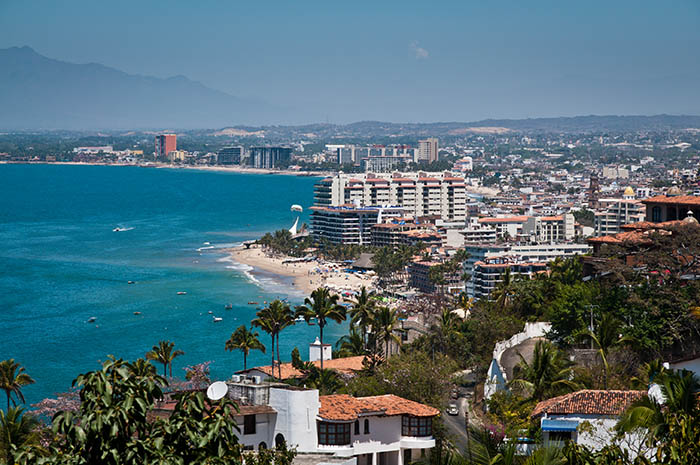 When a flight from Denver to Puerto Vallarta is priced around $326 for a last-minute deal, it's because the stars are calling for a spontaneous getaway. Visitors can find themselves on the silky beaches of Mexico's Pacific Coast, or wandering through the tropical jungles, or the cobblestoned steps of the Old Town, marveling at the authentic Mexican architecture, particularly that of Our Lady of Guadalupe Cathedral. One can Intoxicate themselves on the bright colors along the Old City Art Walk, and then get more intoxicated on the margaritas of Pipi's over a selection of fajitas and enchiladas. Check the direct flights through Frontier or United Airlines for the best deals.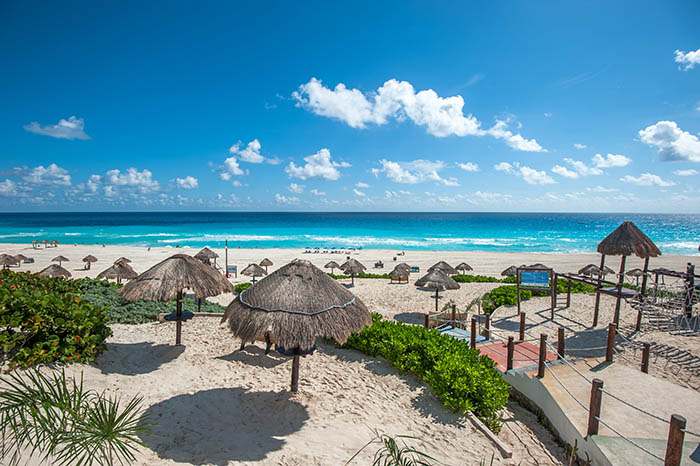 Need a strong hit of relaxation? Most people who are overstressed really never think about just flying off for the weekend and or taking a work vacation swapping out the office for the turquoise waters of Cancun, but our editor Dakota did just that, using Hopper's Flight Tonight app to find the cheapest last-minute deal on the market. Now he's chillin' at the JW Marriott Cancun Resort & Spa, and when quitting time comes, it's just a four minute walk to the all-inclusive buffet and then a congo line straight into the star-studded night. Want to join him? Check direct flights with Frontier and Airtran Airways.
See 7 tips, like when to book your ticket, from the Hopper research team that can save travelers hundreds on their flights to Cancun.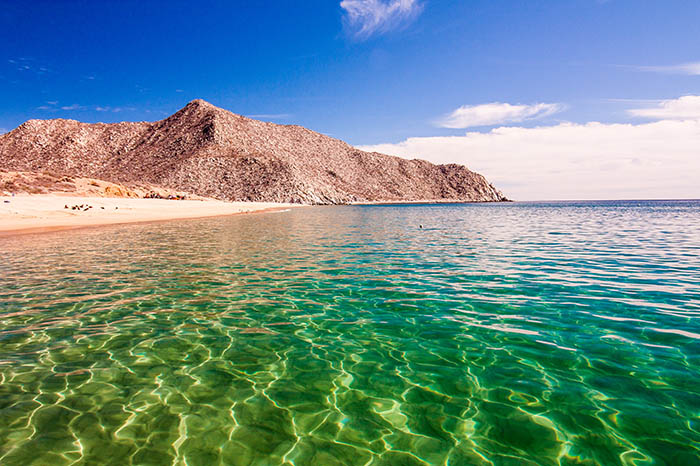 For the adventurous soul, Cabo San Lucas provides the same kind of luxury amenities as any sleepy resort town but a thrilling variety of outdoor activities, including championship golf courses, some of the best scuba diving in the world (bring an underwater camera and capture the sight of some sand falls for all the friends at home), great surfing and some top sportfishing. Have it all for less than a $500 return flight with Frontier and Airtran Airways.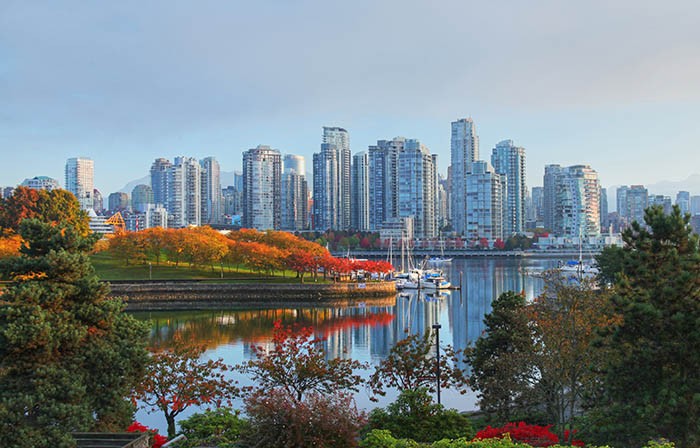 Compare the peaks by hitting the other side of the Rockies, way north. Or, for a refreshing change, just taste some of the sushi in Vancouver. A last minute flight to this exciting Canadian city runs for just around $463, and whatever you're after is sure to be in Vancouver – beach, mountain, divine dining or discovering its rich and historical Chinatown.

OK, so this is technically a domestic getaway. But a weekend in tropical San Juan certainly feels like an international vacation. Between its absolutely perfect harbor along the Caribbean, to the cobblestoned streets and color-splashed Spanish Colonial-style houses in Old San Juan, there's a real variety of activities. It's a city too rich and beautiful to just lie on a beach (although the beaches of Isla Verde present opportunities to do that, too) – tourists should check out the various citadels and Spanish forts around the shores, take a tour of the old rum factories (the Bacardi Rum Factory is free), and unearth the art strewn around the old city.