There's no denying that getting from Baltimore to Hawaii is something of a slog: you've gotta cross the entire breadth of the United States before you even start tackling the Pacific. Moreover, no matter what you pay (short of buying your own private jet), all flights involve connections and a minimum journey time of 13 hours. But once you make it to Hawaii's staggering scattering of tropical volcanic isles, there's no doubt the trip will be worth it.
To make things a little simpler, we've calculated the five cheapest Hawaiian destinations that you can fly to from Baltimore. The good news is that although the trip may be long, it doesn't have to be expensive, with round trips available for just under $600. So just decide which of Hawaii's varied islands best suits your tastes, pack a few colorful shirts, and you'll be ready to hit those Pacific waves.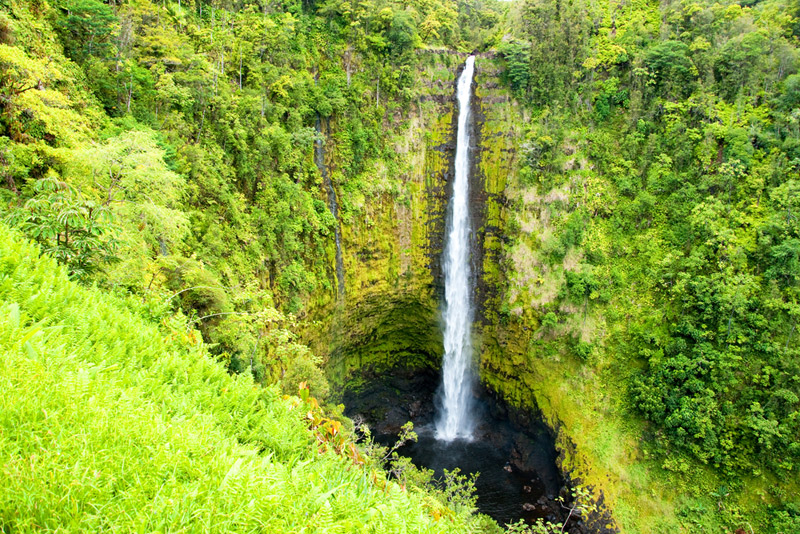 Hilo is the largest city on the lush, eastern side of Hawaii's Big Island. This makes it a great base for hikes into the surrounding rainforest, as well as for explorations of one of the state's most unforgettable sights, Volcanoes National Park, where charred slopes rise above green forests and rocky beaches. All flights from Baltimore involve connections, and United operate the cheapest routes, with a journey time of around 15 hours. The spring months of March, April and May, at the tail-end of the rainy season, are among the cheapest times to fly, before airfares begin to heat up as summer sets in.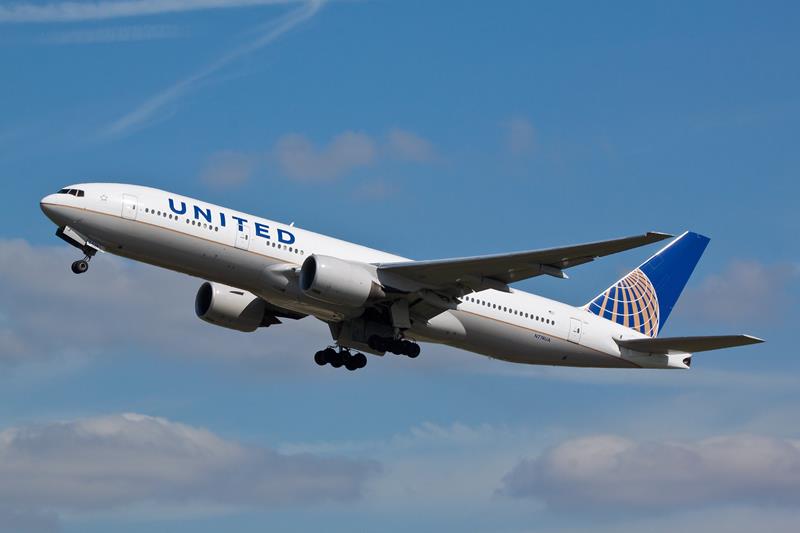 Lihue is the transport hub of the island of Kauai, smaller, more rural and more laid-back than its neighbors Oahu and Maui. This makes it an ideal destination if you're looking for a more chilled-out Hawaiian vacation, although its natural wonders are anything but toned-down. Waimea Canyon is a green-flecked cousin that is just as spectacular as the Grand Canyon, and Kauai also boasts Hawaii's most awe-inspiring stretch of shoreline, the Na Pali Coast. United again run the cheapest flights with two connections and a journey time of just under 15 hours.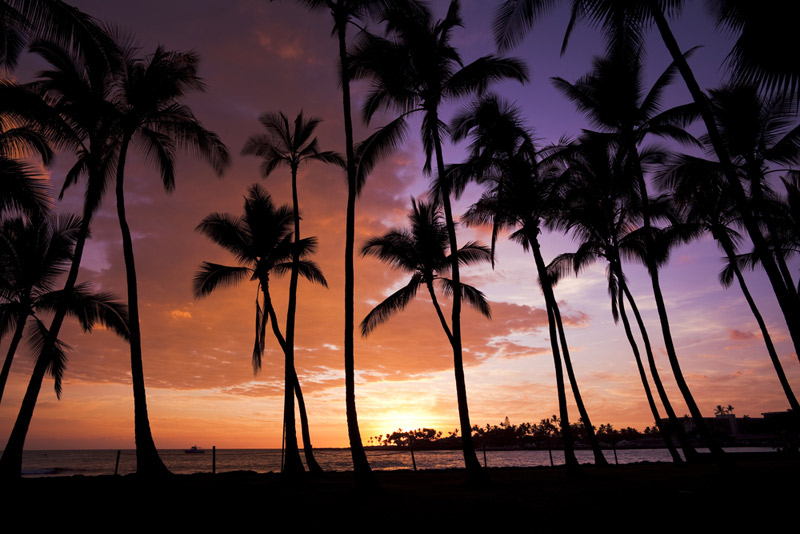 Kailua-Kona is a pretty and historic seaside town where amusement arcades and souvenir shops stand alongside 18th-century temples, Hawaii's first church, and the last royal palace in the United States. The town itself has a lovely breeze-cooled waterfront and a couple of beaches ideal for snorkeling and sunbathing, while the strikingly green Kohala region to the north hosts a series of exclusive resorts and some gorgeous coves and beaches. United again operate the cheapest route from Baltimore, with particularly good deals available through the warm but occasionally wet spring months of March and April.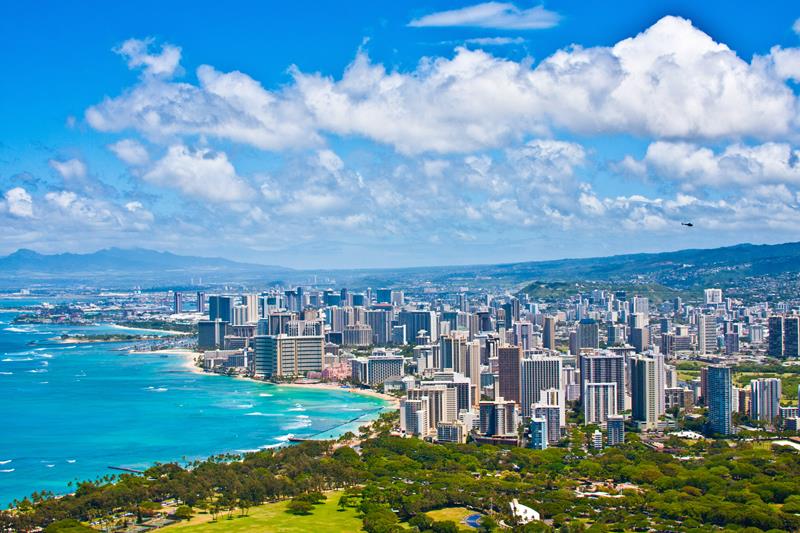 If you want to hit the heart of Hawaii's happening modern life, then just jump straight on these indirect United flights to Honolulu. A city of 1 million people situated on Hawaii's most touristy island of Oahu, it's a slice of urban United States flung out in the middle of the Pacific. But stroll out of town and many of the incomparable wonders of Hawaii lie at your feet, including immaculate white-sand beaches, wild nightlife and sublime surfing waves. Meanwhile, on the island's eastern, windward coast, more intrepid visitors can ride horses through the rainforest and kayak among a scattering of islets.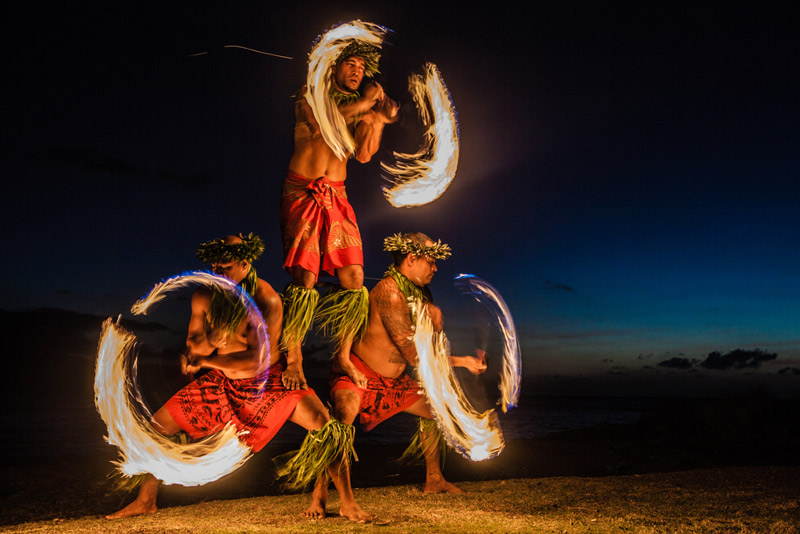 Choose what are by far the cheapest flights between Hawaii and Baltimore and you'll end up on the island of Maui — certainly no bad thing, especially if it was Hawaii's magnificent natural world that drew you across the Pacific. Stumble across dramatic waterfalls on walking trails through beautiful bamboo forests in Haleakala National Park, then head out to the island's outline of golden sands for sublime snorkeling on the great blue Pacific. Alternatively, just cruise the stunning tarmac ribbon of the Hana Highway, laced between verdant rainforest and heart-stopping sheer cliffs.