Las Vegas is a haven for single people, as America's devilish playground offers everything a single person could want: great bars and clubs, fantastic restaurants, an abundance of shopping opportunities and out-of-this-world pool parties! So ditch your friends in a relationship and instead hit the Strip with your single wingmates.
See 5 tips, like when to book your ticket, from the Hopper research team that can save travelers hundreds on their flights to Las Vegas.
Shop till you drop at the Grand Canal Shoppes at the Venetian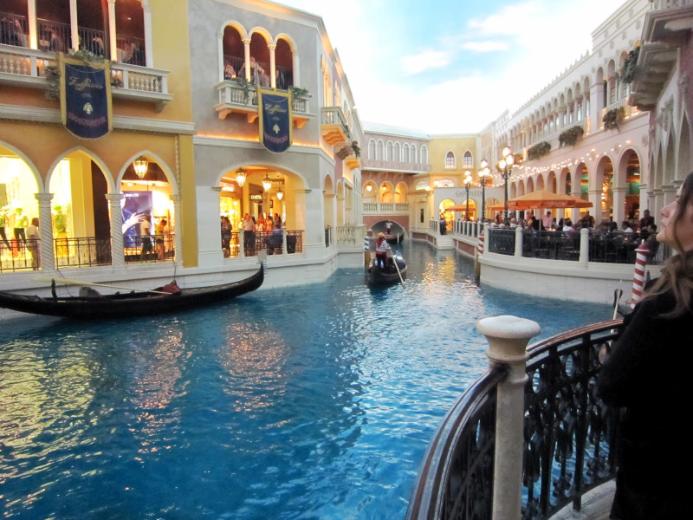 The Grand Canal Shoppes, Las Vegas – photo by Janet Davies
Single folks who want to dress to impress may want to indulge in a little retail therapy to kick off their Las Vegas holiday in style. Grand Canal Shoppes offers everything one needs with everything from designer to high-street fashion on offer, and all manner of dining and entertainment options too. It's so nice, people often make a whole day of it.
Gamble and meet people at the Luxor Hotel and Casino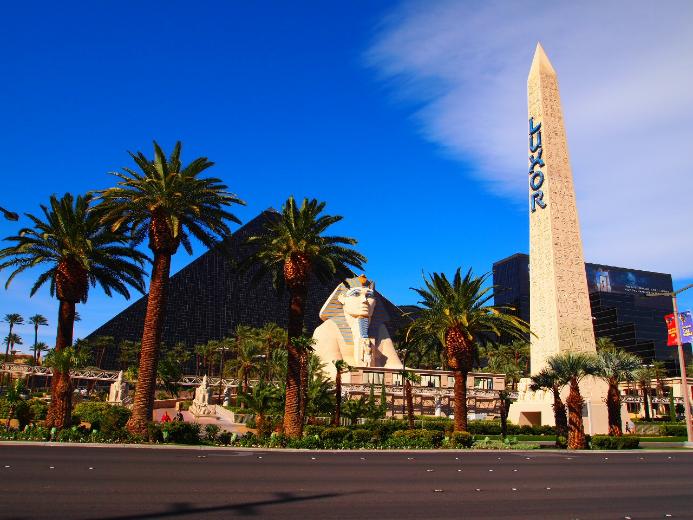 Luxor Hotel And Casino, Las Vegas – photo by pookaverse
Luxor is a great place to stay and play. There's an abundance of nightlife, including the party pit, which is a nightclub/casino with girls dancing on the stage to pumping music while patrons enjoy a few hands of blackjack.
Have a drink at Vesper Bar and enjoy its classic charm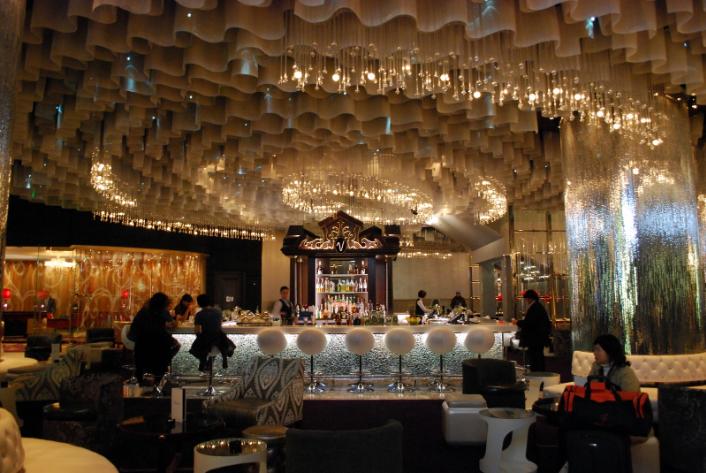 Vesper Bar, Las Vegas – photo by anotherlasvegasdailyphoto
Expect classic charm in a modern setting at this sophisticated spot, which is located in the up-and-coming Cosmopolitan Hotel. Rooted in old world elegance, Vesper Bar serves cocktails made from long-forgotten recipes. The decor's pretty special too; the bar's surrounded by mirrored tiles and in the center of the room there's an ornate, wooden liquor cabinet, which ties in perfectly with the old world theme.
Put your trust in Tryst
Image via https://images-pc.wynnlasvegas.com/
The word tryst means a meeting between lovers, so it shouldn't come as too much of a surprise that this joint is a popular place with singles. This nightclub is known for attracting a young and carefree crowd who enjoy dancing and hooking up to a soundtrack of hip hop and R&B.
Get soaked at Wet Republic at the MGM Grand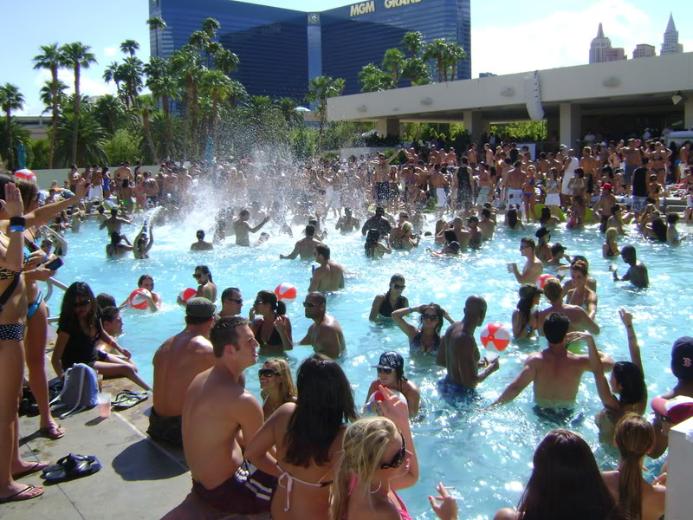 Wet Republic @ Mgm, Las Vegas – photo by OB
Many mega acts play at this "ultra pool," and with underwater speakers, VIP bungalows, party cabanas and super sexy guests, this place gets rocking. It's famous for the many celebrity guests who attend its parties, so don't be surprised to be sharing the water with Lil' Wayne or Paris Hilton.