Looking to save as much cash as possible for those romantic, candlelit dinners on the Seine? Perhaps you're bulking up the bankroll for a Scandinavian ski tour of the North? Maybe you're just dying to case out Rome's ancient past, or the crumbling rises of the Athenian Acropolis, but need some extra dollars before you can?
Whatever reason you're coveting the continent for this year, you can rest assured you're not alone! That's why Hopper's data science team has focused the full power of its big data research methods on routes departing from the United States to Europe — crunching millions of pieces of information to offer this advice on the cheapest time to fly to Europe.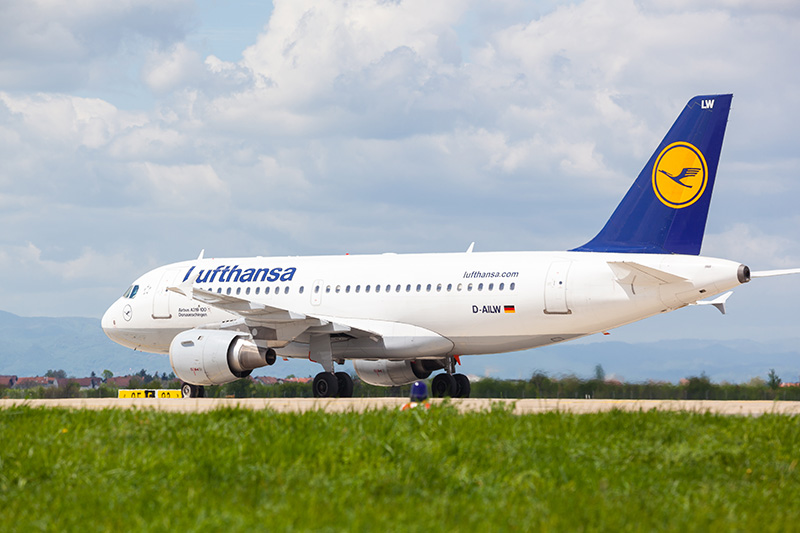 The Cheapest Day to Buy a Flight to Europe is on a Tuesday
It may seem a little unusual we know, but there are savings to be had simply by searching for your flights into Europe at the right time. Granted these might be small in comparison to the reductions offered by other tips on this list, but if all would-be fliers need do is rearrange their weekly schedule a little to seek out tickets on a Tuesday (which is the cheapest time to buy transatlantic fares on average), then whatever money can be saved is surely worth the effort!
The Cheapest Day to Fly to Europe is on a Wednesday
When it comes to saving dollars on departures, it may be worth aligning your exodus from the United States with a Wednesday, when we've discovered flight prices from American airports to Europe are at their average weekly low. On the plus side, that places travelers at their destination right before the weekend, and surely the prospect of Berlin's mega clubs, Munich's beer halls or Krakow's subterranean jazz haunts will go a long way to curing any mid-week office blues?
The Cheapest Day to Return from Europe is on a Wednesday
If you think you can forgo another heady Friday night in the beer bars of Prague, that weekend jaunt to the sunny strips of the Costa del Sol, or perhaps that soothing Sunday stroll through the hills of middle England, then Wednesday returns from the continent are certainly worth considering. That's because our stats have shown that they offer the cheapest option overall, while also ensuring travelers avoid any booming weekend crowds at the airports.
The Cheapest Time to Book a Flight from Europe is at Least 50 Days in Advance
While our statistics have shown that flight prices between the United States and Europe stay relatively stable right up until just two weeks before departure, we still think it's best to play it safe and book around 50 days before you intend to leave. At this point, not only are average prices ebbing at their all-time low, but passengers are less likely to change their travel plans or flight dates than if they booked further in advance, incurring hefty airline fees and charges in the process.
The Cheapest Time to Fly to Europe is from October-March
For budget wary fliers the European winter is prime time for travel, with connections from the United States between October and March ebbing to a mouth-watering average low of just $942 round trip. Granted that means you'll have to forgo the scorching temperatures of midsummer Spain, and the paradisaical beaches of the French Riviera, but it does mean plenty of opportunities to case out those Austrian ski slopes, or the sprawling Christmas markets of Frankfurt, London and Scandinavia!
If you've already decided on your departure airport and where it is in Europe you're heading this year, then great, because you can now approach your flight booking with much more focus. Head over to Hopper's When to Fly and Buy Reports, which offer up detailed statistics on everything from prime booking days to monthly highs and lows for connections between every American and European airport, helping you to bag the best bargain possible on your specific route across the pond.
Check out Hopper's Deals Page to see Flash Sales from Your Airport to Europe
While it's all very well and good minimizing the cost of your airfare by playing to the strengths of the market — booking on the right days and departing and returning on the cheapest — there's still no real substitute for bagging one of those super-cheap sale deals as soon as they're released. Thankfully Hopper's new deals page is in place to keep would-be fliers one step ahead of the game, notifying travelers of reductions of up to 75% from any given airport in the United States to destinations right across Europe.
Keep these Numbers in Mind when Searching for a Cheap Flight to Europe
Sometimes, travelers seeking the best bargain possible on flights between North America and Europe get too ambitious, and often pass up excellent deals in the pursuit of better ones that may never come. For that reason, we think it's always worth bearing in mind the overall yearly average price of tickets, so that you know anything below that is probably a good buy. Naturally this varies with departure region in the United States, with the Northeast coming in cheapest at $823 return, then the Midwest, at $999, followed by the South at around $1,026 and then the West Coast, at $1,084 on average.