The World Airline Awards is an annual survey that draws on the opinions of over 18 million passengers on a whole range of criteria — website, check-in, boarding, comfort, cleanliness, entertainment, food, friendliness and many more — to dish out awards and rank airlines in diverse categories. As well as providing an overview of the ten most-loved carriers globally, it also provides a breakdown by region. Here we've summarized the results of the Australia/Pacific region — an isolated oceanic expanse which has had its connectivity to the wider world transformed by the advent of the aviation age. So if you want to do a little island hopping or simply cross the immense landmass of Australia, then check out this rundown of the region's five best airlines to see who's likely to provide you with the nicest flight.
5. Fiji Airways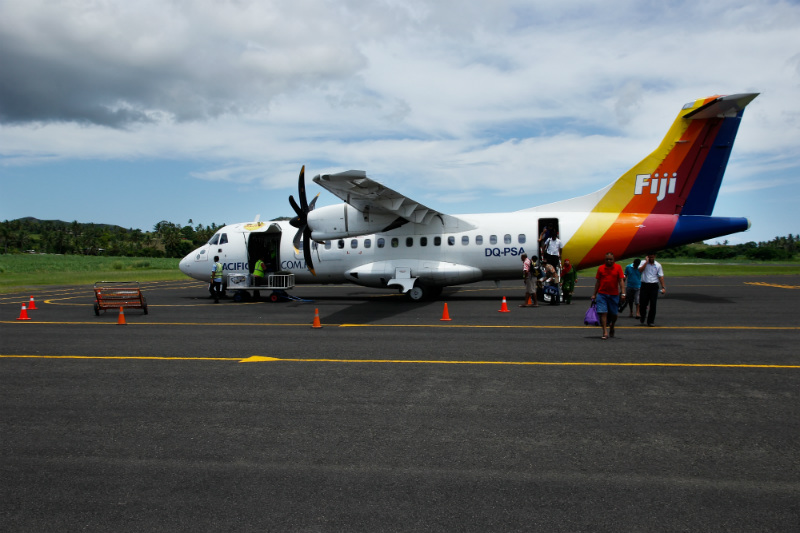 Fiji Airways covers ten countries across the Pacific and is 46% owned by Qantas, but its corporate culture is still very much rooted in Fiji itself: it transports nearly two-thirds of visitors to the country annually and is 52% owned by the Fiji government. A scattering of small Pacific islands own the remaining 2%. The carrier has been around since the fifties, but, following optimistic expansion, suffered a serious blow in the aftermath of the 2000 Fijian coup d'etat, which greatly reduced tourist traffic to the islands. Its ranking in these latest World Airline Awards demonstrates just how strongly Fiji Airways has come back from this difficulty.
4. JetStar Airways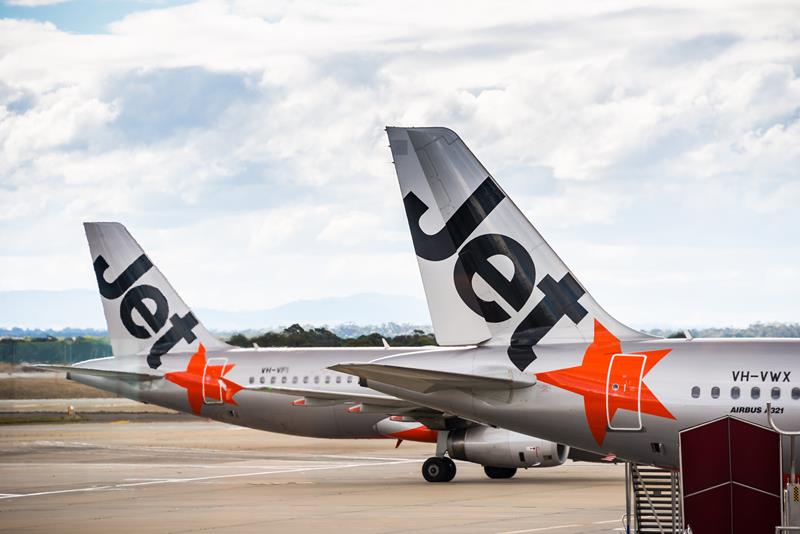 JetStar is kind of the cool, disheveled younger brother to besuited, professional Qantas: the Australian flag carrier created it in 2003, responding to the threat posed by budget airline Virgin Blue. Based in Melbourne, JetStar has proven an unprecedented success in the decade since its founding, not only numbering fourth among the best airlines in the Australia/Pacific region but also being voted the region's best low-cost carrier.
3. Air New Zealand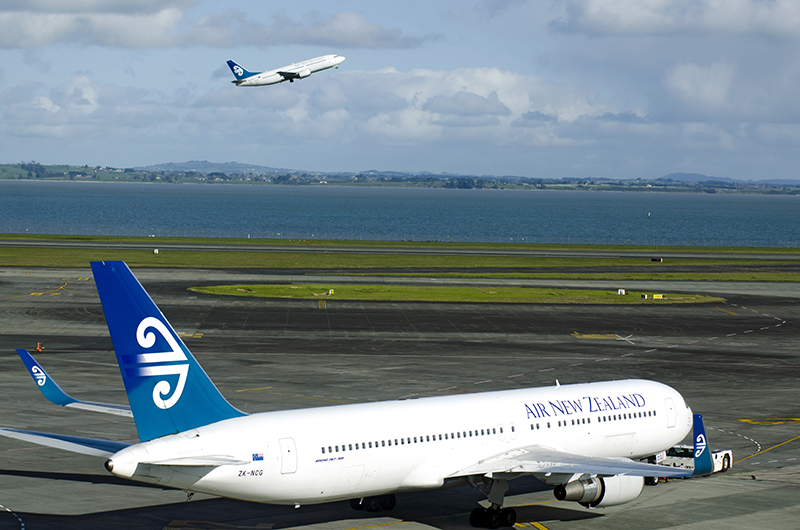 Air New Zealand is the Pacific nation's well-established flag carrier, best known for its array of creative promotional videos: hobbits, orcs, elves, All Blacks, semi-naked Chief Executives, Snoop Dogg, Bear Grylls and Betty White have all starred in one role or another. But they've also proven to be an immensely successful low-cost airline focused on flights around Australasia and the South Pacific, as well as operating long-haul routes to East Asia, North America and the United Kingdom. In the 2014 World Airline Awards, they were voted number one for premium economy class and figured among the top ten carriers for in-flight entertainment, as well as ranking 16th overall.
2. Virgin Australia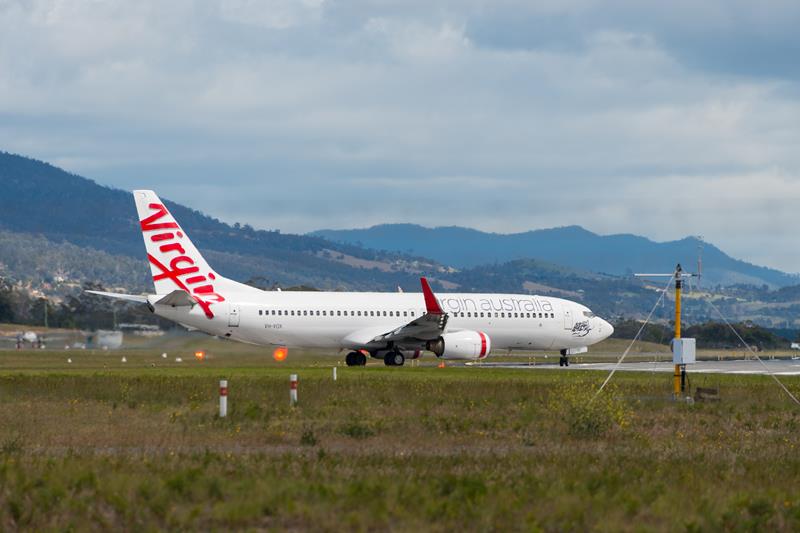 The immense success of Virgin Australia, then called Virgin Blue, caused a panicked Qantas to launch their own budget carrier in 2003. But despite Qantas's best efforts, Richard Branson's Southern Hemisphere offspring continues to outfly JetStar in the race for travelers' hearts. As well as ranking second in the competition's rundown of the top 10 airlines in the Australia/Pacific region, Virgin Australia also figured among the top 10 carriers for premium economy class, transpacific flights and in-flight entertainment, and ranked as the 15th best airline in the world overall.
1. Qantas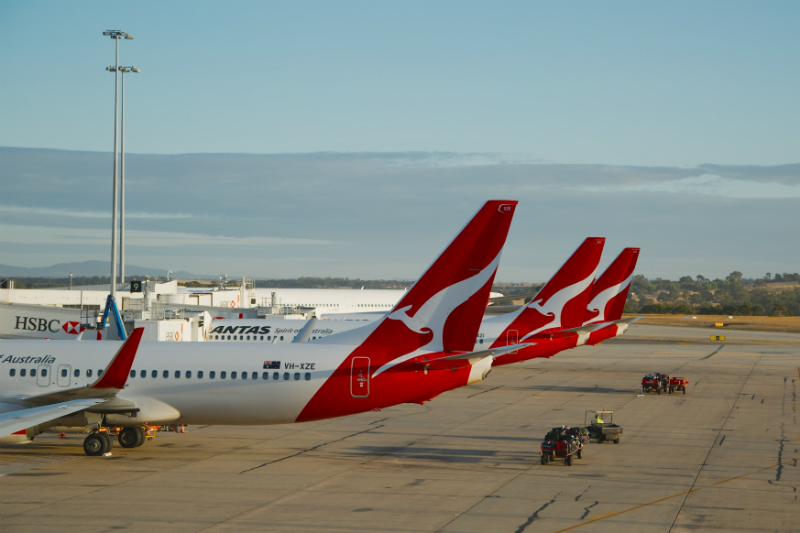 Based in Sydney, Qantas is Australia's national flag carrier and a true venerable old gent in the ever-evolving airline industry: founded in 1920, it is the world's second oldest airline. Its experience shows in the success of its services, which placed it among the top 10 airlines in the world in both 2011 and 2013. While it just missed out this year, coming in at number 11, it excelled among wealthier passengers, ranking in the top 10 for both first and business class travel. It also ranked number four for its in-flight entertainment, having been among the earliest airlines to introduce technologies such as touch screens,Wi-Fi, mobile signal and USB and iPod connectivity.