Despite their somewhat niche market, spas have a use for almost everybody, and that is a useful piece of information that most people don't even realize until they actually get to the right one. Some spas specialize in anti-aging treatments – electric facials, detoxifying massages, enzyme peels and more. Some work miracles on hands through not just an average slather of nail polish, but intensive hand massages and aromatherapy soaks. And then there are the massage therapies, which use essential oils and skilled fingers to work through tough muscles and ease the body from just under the surface.
Atlanta is home to a number of world-class spas that offer all of the aforementioned spa treatments. But if you're not a local it can be hard to know which spa to frequent, so read on to find out.
Check out these tips, like when to book your ticket, from the Hopper research team that can save travelers hundreds on their flights to Atlanta.
Leave your travel stress on the seventh floor of Loews Atlanta Hotel, the home of Exhale Spa Salon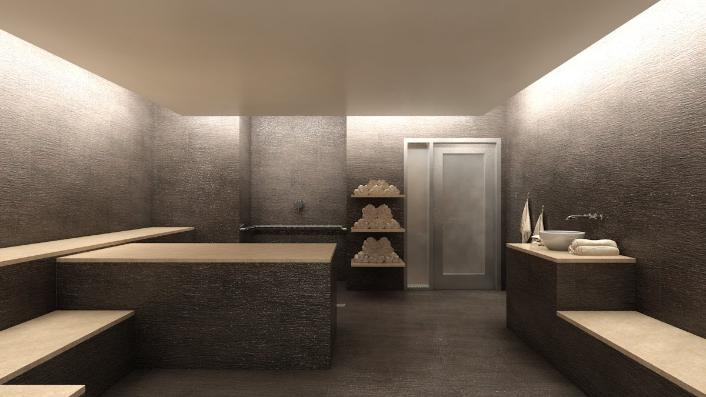 Exhale Spa Salon, Atlanta – photo by Joyce The Writer
Perfect for business travelers, this all-in-one luxury spa located on the seventh floor of the Loews Atlanta Hotel offers everything from acupuncture therapy to yoga classes to waxing, on top of all the standard spa amenities. The headache prone would benefit from a session of craniosacral therapy, which applies gentle pressure and small rhythmic pulses to clear blockages around the spine and skull to relieve pressure from the head, neck and upper back. Their Exhale Flow massage, a signature full body massage, offers the extensive detox and immune system boost of a deep tissue massage without any of the pain that accompanies the experience. Afterwards, visitors can take the elevator down to the lobby and enjoy a cocktail at the ultra-chic Bar Eleven lounge.
Pamper your hands at the Posh Spot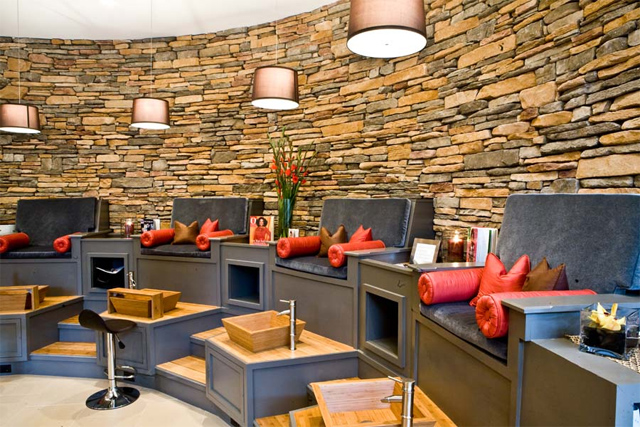 The Posh Spot really does hit the… nail on the head. Especially because those nails are left looking pretty for the rest of the week. The Posh Spot offers massages, facials, and waxing, but they specialize in hand and foot treatments, and not just a fresh coat, either. Aromatic soaks, warm stone massages, whipped shea masques, callus treatments, reflexology, and special manis and pedis for girls and gents are available. A micro-mani is perfect for a quick and zippy treatment, a Posh Stone ensemble that combines massage therapy, aromatherapy and thermotherapy for clients who work a little too hard on their feet, and for the weatherworn toes coming out of hibernation.
Locals love the intimacy of Jazmin Spa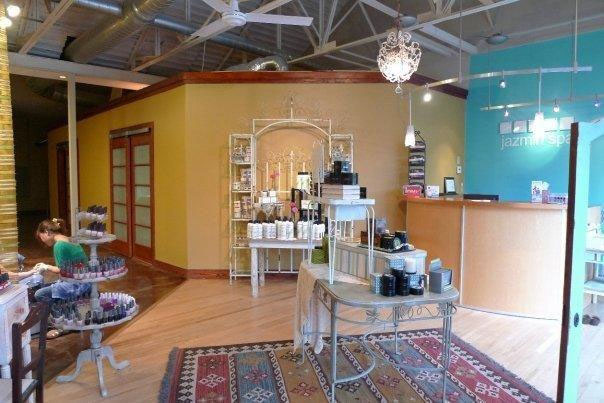 One of Atlanta's leading spas, Jazmin goes above and beyond to handpick their Toluene, DBP and Formaldehyde-free products and cutting edge microdermabrasion, microcurrent (an electric facial delivering currents about 1/1,000,000 of an amp to the skin) and LED technology. Their dedication to nail treatment details go beyond just a fresh coat of polish – their pedicure whirlpools are controlled by a fan, eliminating any areas for bacteria to linger or spread. Plus, the small, intimate atmosphere allows for a personal and relaxing experience.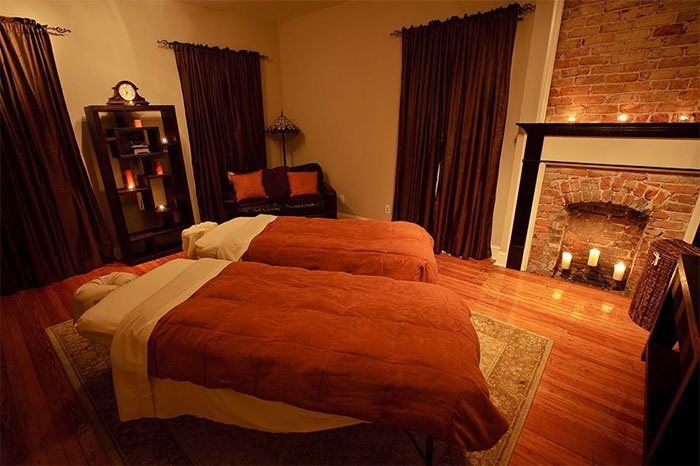 For an unforgettable body treatment, the hands-down best place to go in Atlanta is the Art of Touch. Forget relaxing facial treatments, seaweed wraps, mud soaks – here, it's hand to hand combat to work out kinks and zero in on any specific ailments in the muscle. The masseuses at The Art of Touch are trained in Swedish, Thai, Deep Tissue, Fijian and Reflexology massages and more. No frills, no machines, just skilled fingers working away at achy muscles and tackling all sports injuries, pregnancy aches, trigger points, stress and anything else. For stressed out students, the Art of Touch also offers a student discount!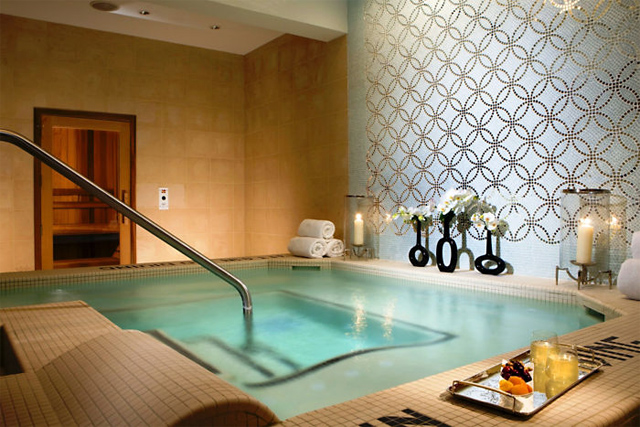 This facility offers two levels of relaxation and rejuvenation: a two lane pool and fitness studio for guests and visitors to the hotel, as well as a spa that features a whole roster of treatments to aid any kind of sore muscle and stressline. Their Pacific Ocean Skin Revival Journey uses naturally foaming coconut extract, moringa seeds and bora bora sand to exfoliate and sand down dry, rough skin; the Body Detox and Tone treatment combines an algae body wrap and massage to eliminate toxins, improve circulation. For a surreal luxurious escape, the Mandarin's couples spa suite is appointed with a huge marble soaking tub, private shower, treatment tables and offers luxury couples massages and treatments.