If you fancy getting out of Detroit and seeing someplace new, then a trip to see the old cities of Europe is an excellent option. Detroit's international airport is a Delta hub and also has a significant Air France and KLM presence, meaning there are plenty of affordable routes across the Atlantic.
Here at Hopper, we've done a little research and calculated the ten cheapest European destinations you can fly to from Detroit. The resulting rundown gives the budget-­conscious traveler a wide range of options. See the fabled cities of Rome and Paris while wandering among some of the most famous structures ­and delectable restaurants in the world. Or head out into Europe's wild east, discovering the post­-Communist capitals of Bucharest (Romania) and Tirana (Albania), as well as the beautiful natural world that lies beyond the cities themselves.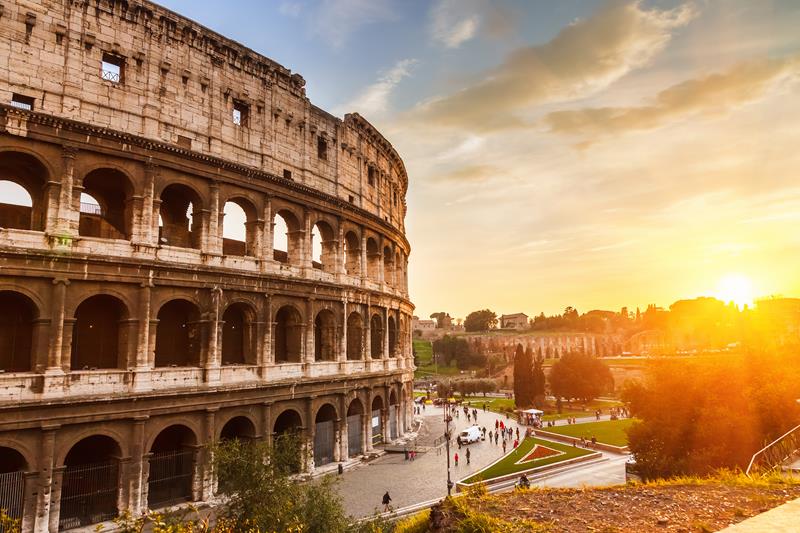 Grab the opportunity to visit Rome and you'll find it every bit as exquisite as you had imagined. It hardly needs to be mentioned that its center is a UNESCO World Heritage site, full of remarkable Roman ruins such as the Colosseum and Roman Pantheon, Baroque marvels such as the Trevi Fountain, and myriad millennia-­old churches. Leave all this cerebral sightseeing behind and let your senses experience the wonders of Rome's culinary scene, including the unmatchable Neapolitan pizza of La Gatta Mangiona. Direct flights are available with Delta, but many travelers might be willing to sacrifice a few hours for the sake of saving $300 and traveling on United and Lufthansa's cheaper connecting flights.
With its history of immigrant Polish labor that has left a strong central European influence on Detroit, it's not surprising to see frequent cheap flights available between Detroit and Poland's capital. But you definitely don't need to be returning to your ancestral home to make the trip worthwhile. Warsaw's old center, meticulously restored following destruction by the Nazis, is a picturesque warren of Gothic churches, neoclassical palaces, and cozy cafes and bars. Museums on Jewish history and the Polish Uprising against Nazi rule bring to life the city's embattled past. And there's also a buzzing live music and club scene for once the sun has set. All flights from Detroit involve connections and United operate the cheapest, involving one or two stops and a travel time of between 15 and 24 hours.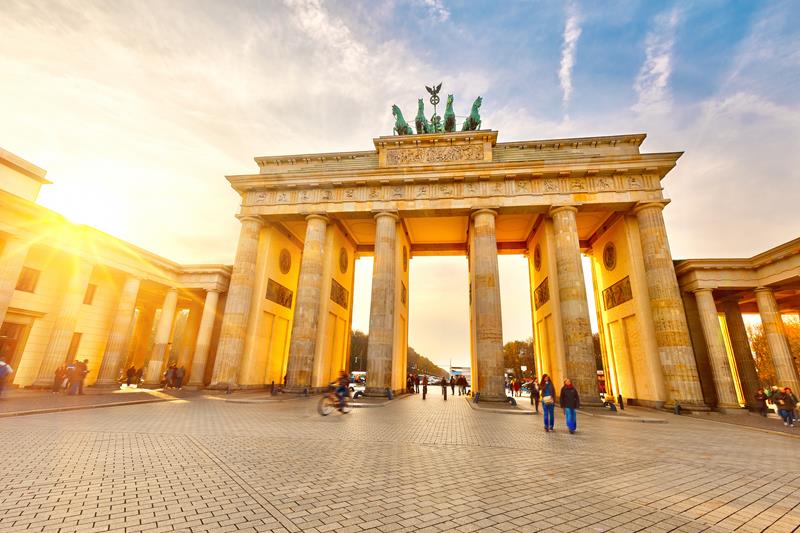 Absolutely packed with fascinating history and vibrant contemporary cultural life, Berlin is a veritable treasure trove of a city-­break destination. Take your pick between WW2 history at the Berlin Karlshorst Museum; the Wannsee Conference Center and the Topography of Terror; or Cold War tales at the Checkpoint Charlie Museum and the Berlin Wall Memorial. After absorbing this heavyweight history, dive into the terrific Turkish food and the trendy-­but­-cheap bars of Friedrichshain and Kreuzberg, then hit the city's famous trance-­and­-techno club scene. There are no direct flights from Detroit, but United run a great­-value route that takes a minimum of 15 hours to reach Germany's renascent capital.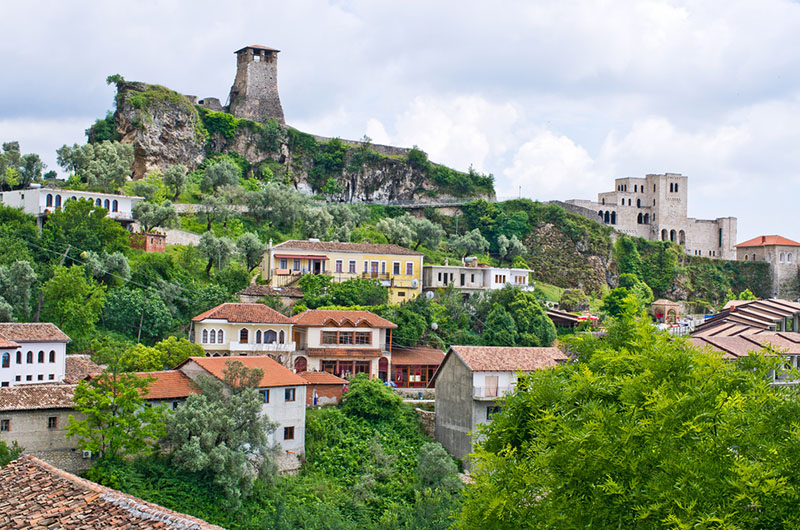 For a real sense of discovery out in Europe's wild east, drop into Albania's capital of Tirana. From Ottoman rule through isolationist dictatorship to a 21st-­century attempt to brighten the city by painting its facades in a kaleidoscope of colors, Tirana has seen its fair share of eventful history. And, if you look beyond the not-so-picturesque Communist tower blocks, the city is beautifully situated in a girdle of tree­-cloaked mountains. A little further afield is the Albanian Riviera, a stretch of untouched Mediterranean coastline which is like is stepping into Italy a hundred years ago: a continuous stretch of pristine beaches, sleepy fishing villages, and scuffed walking trails along spectacular clifftops. Good-­value connecting flights are offered by a range of European carriers, including AlItalia, KLM and Air France.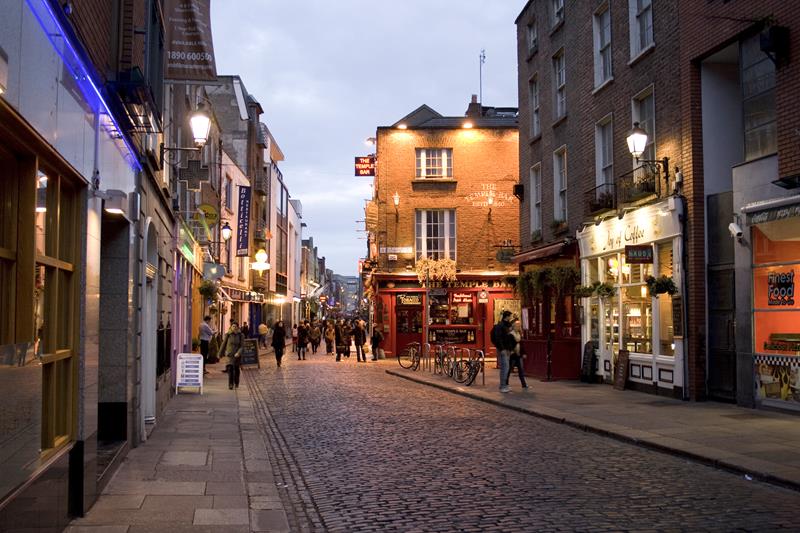 Ireland's early history is engagingly evoked in the excellent Dublinia museum, while Ireland's later role in the evolution of the United States is explored in the Jeanie Johnston Famine Ship, a reconstruction of a ship that transported migrants to the "New World" during the Great Famine. Visitors also shouldn't miss beautiful Trinity College, where Oscar Wilde and many other literary greats studied, and which also houses the astonishing Book of Kells. And then of course there's Dublin's well-­known world of song-­filled pubs, with many cozy wood­-walled joints where you could spend a lifetime of evenings slipping slowly into tipsiness. There are no direct flights from Detroit and the best deals on connecting flights are offered by Jet Blue.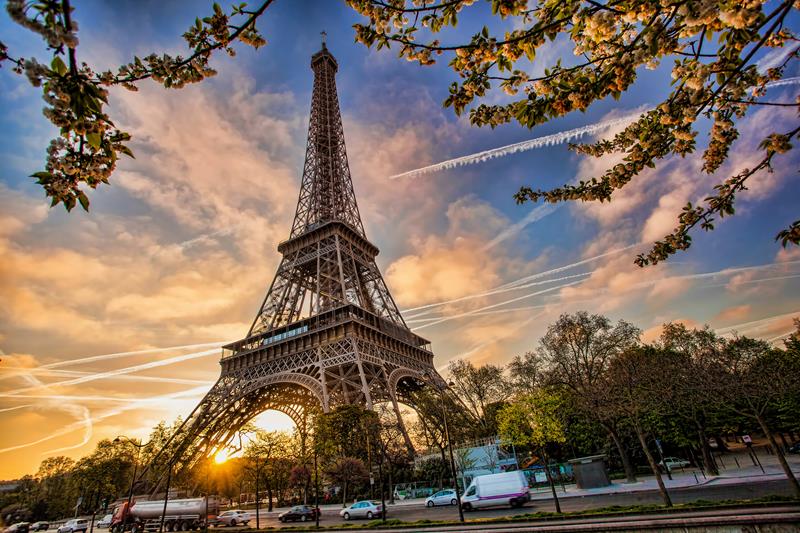 Stroll alongside the Seine, ascend to the small­-town streets of Montmarte, return for a visit to Notre Dame Cathedral and then strike out for the Champs Elysees, the Arc de Triomphe and the Louvre. Add to this a couple of beautiful parks, the Luxembourg and the Jardin des Plantes, and a limitless number of fantastic cafes and eateries to drop into as you go. There'll seem no reason to ever stop wandering the streets of France's fabled capital,­ and indeed it took some writers years to come to a halt. Direct flights are available from Detroit with both Delta and Air France, but a far cheaper option is to take a connecting flight with United, with a journey time of around 13 hours.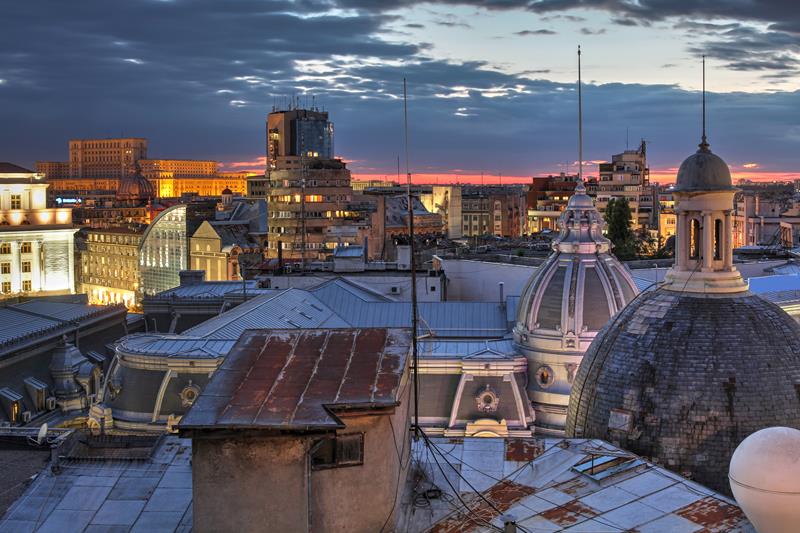 Romania's oldest and biggest airline, TAROM, operate a great­-value connecting route between Detroit and Bucharest, with a journey time of 15 hours. These flights are ideal for any adventurous Americans keen to discover a different side of Europe to the usual haunts of Paris and Rome. Bucharest is a jumble of ancient Orthodox churches, cobbled old town streets, half­-finished lumbering infrastructure projects, skyline­-bullying Communist tower blocks, and, at its heart, the enormous Centru Civic, the ego-­project of dictator Nicolae Ceausescu. It's fascinating fun to wander through, but nature ­lovers will also want to take the opportunity to escape into the rolling green Carpathian mountains, whose craggy wilderness is situated just two hours from the capital city.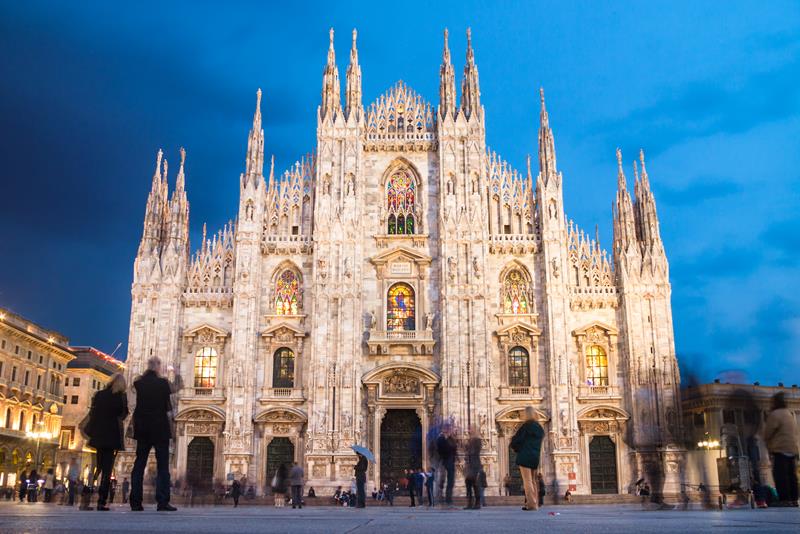 Milan is in many ways a Mediterranean mirror of Detroit: Located in the cooler north of Italy, it has long been the engine room of its country's economy and was at the heart of the war effort during World War Two. Alongside the defaced fascist facades and decayed industrial outskirts, Milan contains a wealth of architectural and cultural history, encapsulated in the Gothic grandeur of the Duomo cathedral and its neoclassical counterpoint, the La Scala opera house. Its also packed with luxury fashion outlets and terrific eateries, specializing in the region's rich, buttery Lombard cuisine. There are no direct flights from Detroit, but both United and Delta offer connecting airfares that frequently fall below $900 round trip.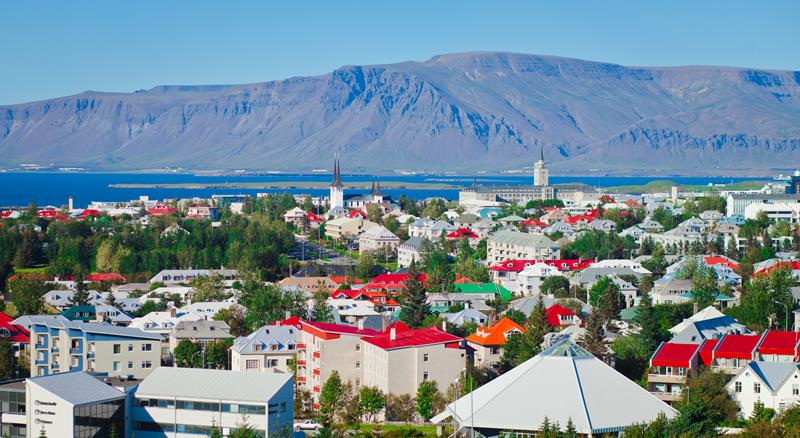 Beautifully situated across the crystal waters of Lake Tjornin, pretty, spacious and open to the creatures and forces of nature, Reykjavik will come as a real breath of fresh air to cityslicking residents. The world's most northerly capital is home to two­-thirds of Icelanders and so has a lively bar and club scene that essentially caters to an entire country. There are some great museums, too, such as the Saga Museum, exploring the island's unique literary heritage. Of course, you'll want to get out into Iceland's incomparable natural world, where you can bathe in lava­-warmed lakes and scuba dive into cracks between tectonic plates. Unfortunately, there are no direct flights from Detroit, which bumps up travel time considerably. But airfares are very affordable, with JetBlue and IcelandAir operating a shared route that connects in Boston.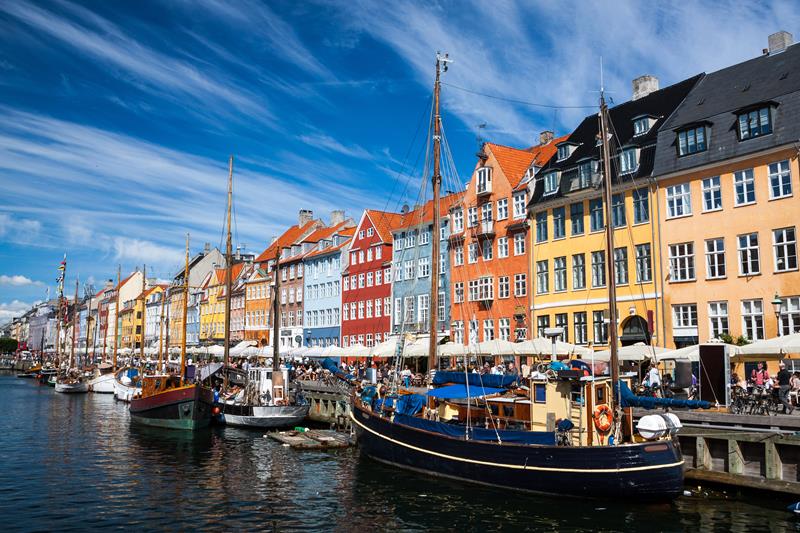 Like much of the Midwest, Detroit has a sizable population with Scandinavian roots, which is well­-catered for when it comes to flights. Copenhagen ranks as the cheapest city you can reach from Detroit International. And while Denmark's seaside capital isn't quite as stunning at first sight as island-sprinkled Stockholm, it's a gloriously pleasant place to hang out, one where cars have been displaced by pedestrians and cyclists, and cafes are equally pleasant in warm summer and tough winter months. All available flights from Detroit involve connections and Air Canada and Lufthansa share the cheapest route; Air Canada operate flights out from Detroit, with a connection in Toronto, while Lufthansa handle the return leg, transiting in Frankfurt.