Flying over the winter holidays is always going to be expensive. In fact, in 2015, you're going to pay about 75% more to fly around the holidays than you would pay on the same route at any other time! But there are still a few ways you can save on airfare this season. The Hopper data science team found out when you should be flying and when plane tickets will be cheapest ... but you better act fast.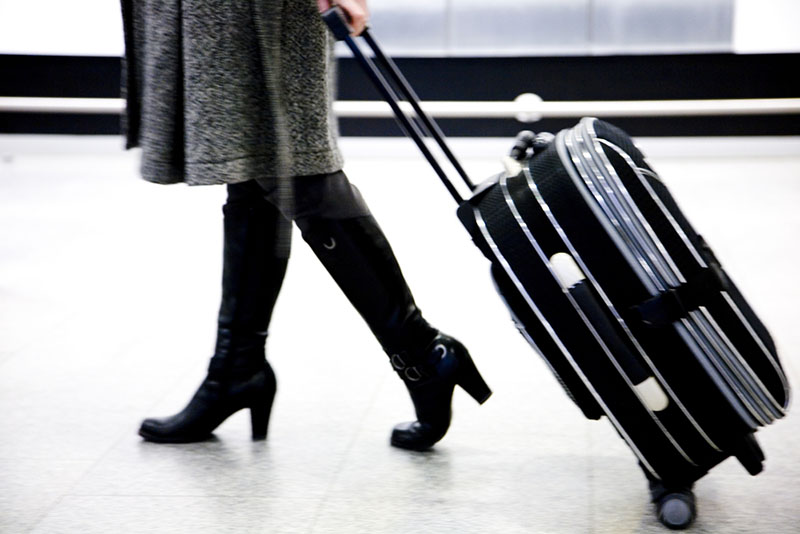 Here is what Hopper's data (which comprises billions of flight searches) found:
First, how much should you pay for your holiday flight? The average domestic roundtrip for the holidays is currently about $383, which is down about $10 (or 3%) from last year at this time. So you may see a very small price drop between what you paid last year and what you're paying this year.
Unlike Thanksgiving prices, which tend to start high and remain high as the holiday draws near, Christmas flight prices tend to rise more steadily as Christmas approaches and then spike in the last 10 days. Right now, demand is still pretty low for Christmas flights, but our team found that prices are actually rising faster than in 2014. This means you should consider booking quickly.
When should you book your Christmas flight? Based on last year's data, on average the best time to book is about 80 days before departure, which is this week. This year we've seen some cheaper deals earlier based on deeper sale discounting in September. For every day closer to Christmas, average round-trip holiday airfare goes up about $1.60. But prices move around constantly so it pays to watch for a deal. (One way to do that is with the Hopper app, which will alert you when a deal is found, when prices drop, or when prices are about to go up.)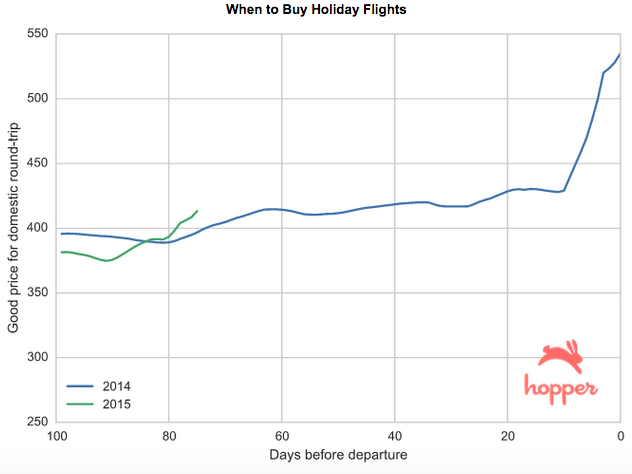 And when should you be flying for Christmas? The most expensive days to travel over the 2015 holiday period are the weekends after Christmas (December 26 and 27) and New Years (January 2 and 3). You can actually save up to 30% by departing on the Monday before Christmas (December 21) or on Christmas Eve and returning on Christmas Day or on or after Tuesday January 5. For example, it's about $28 (6%) cheaper to depart on Christmas Day compared to flying on Wednesday December 23. And it's about $133 (or 26%) cheaper to fly on New Year's Day compared to December 26. As for New Years, traveling on New Year's Eve or New Year's Day can save more than 25%.
So, as always, flexibility is key when it comes to saving the most on flights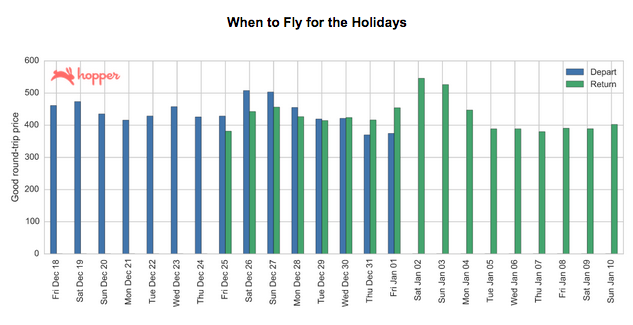 There you have it: your ultimate guide to holiday 2015 flights.