After releasing the Hopper app earlier this year, we quickly realized there was a lot of demand for one-way flight price predictions. We're thankful for all the positive reviews we've received in the app store, but it became very evident that you really wanted one ways in the app. In fact, a whopping 45% of the feature requests we receive are related to one-way flights.

We hear you loud and clear. We're excited to release our most requested feature, one-way price predictions.
The Problem with One Ways
Contrary to popular belief, one-way flights are usually more expensive than round-trips. In fact, we calculated the price premium that domestic travelers pay for one-way flights on various carriers. The price premium can be as much as 38%. It can be even more if you're booking a one-way flight to Europe (as much as 345%)!
**Table 1: One-Way Flight Pricing for Domestic Route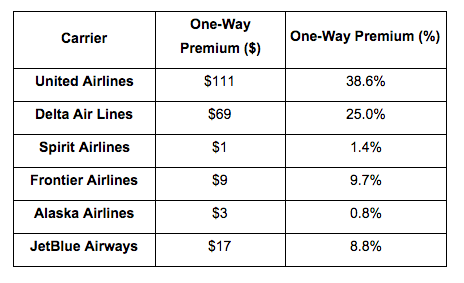 Table 2: One-Way Flight Pricing for US - Europe Routes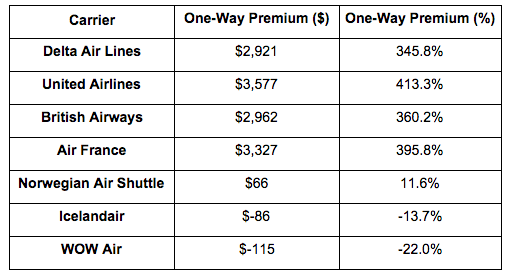 One Ways on Hopper
If you're a fan of booking one ways, you've probably been overpaying for flights up until now. Hopper can save you upwards of 40% on your one-way flight by advising you when to fly and buy. Here's where Hopper can help you save money when booking one ways: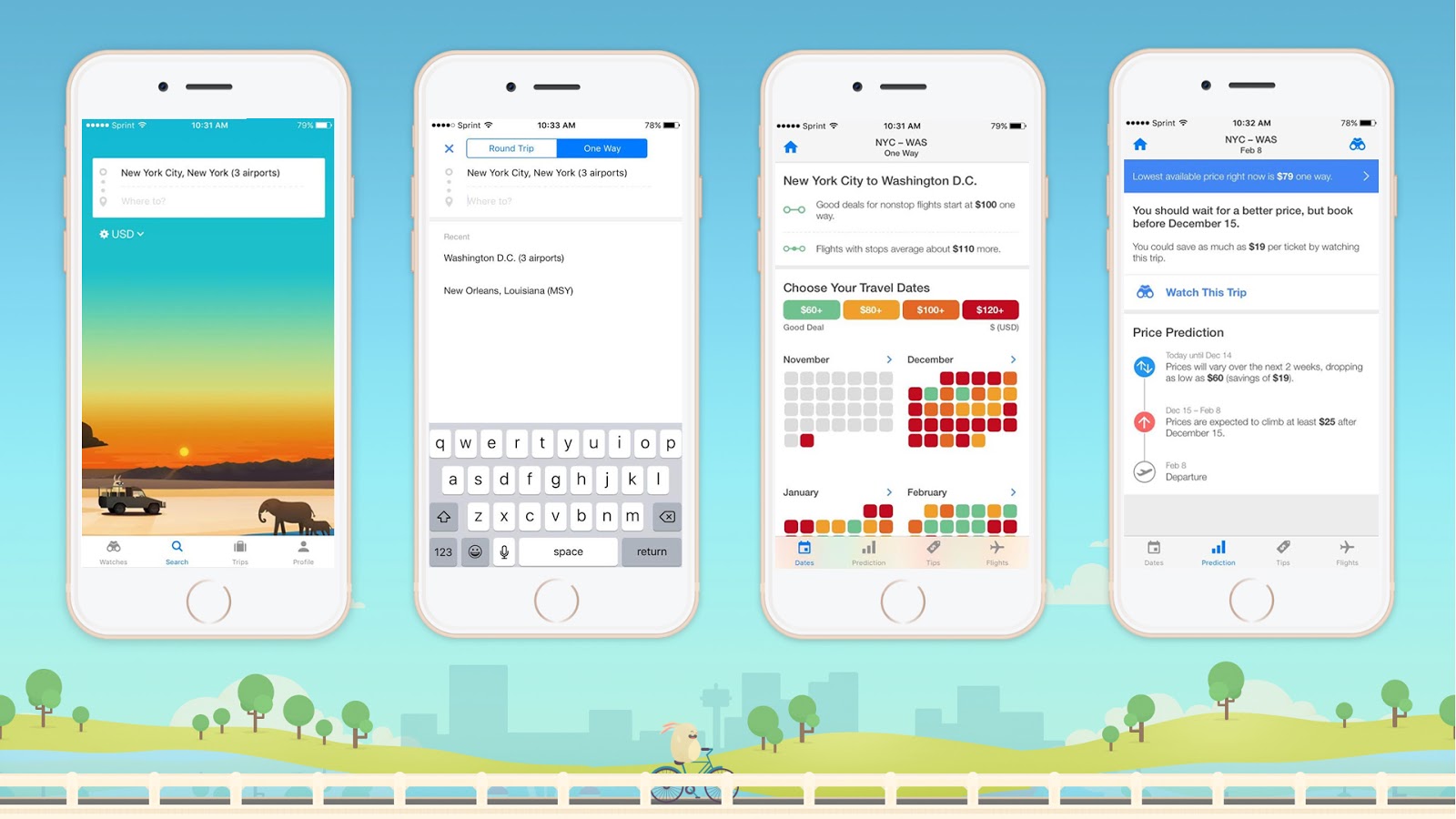 When to Fly Calendar: Like round-trip flights, you'll be able to instantly identify the cheapest days to fly. You may also notice that our color-coded calendar got a slight makeover, this makes it a little bit easier to use.
Price Prediction: Hopper predicts future prices for your one-way flight by analyzing historical price data for similar trips. The Price Prediction will advise you whether to book your flight now or wait for a better price. In 92% of cases, following the advice from the Price Prediction will get you a cheaper one-way flight or at least the same price as your initial search.
Watch a Trip: By selecting to Watch a Trip, Hopper will monitor prices 24/7 for you and will alert you if prices drop and you should book or if prices are expected to rise. You'll be alerted in real-time since some of these price drops don't last long.
One ways are available now in the iOS app and will be rolled out to the Android app in the following weeks.
About Hopper
Hopper provides insightful, data-driven research to help travelers make better decisions about where to go, and when to fly and buy. The Hopper analyzes billions of flight prices a day to provide advice on when to fly and buy - saving travelers as much as 40% on their flight.
Hopper was founded in 2007, is based in Boston and Montreal, and is backed by Brightspark, Accomplice, OMERS Ventures.