Still dreaming of a summer getaway but feeling like you missed the boat? Sometimes it pays to procrastinate.
Hopper's forecast for consumer airfare shows round-trip prices from the US rising through peak summer, and then beginning to fall through August until October.

If you wanted to score a travel deal this summer, now is the optimal time to book your flight.

Based on our study, much of Europe is on sale for late summer, with round-trip prices from the US dropping as much as 47% from peak travel in June & July.
These are the international destinations from the US with the biggest round-trip price drops in late summer:

If you want to go to the next hot destination, flight searches to these destinations are trending: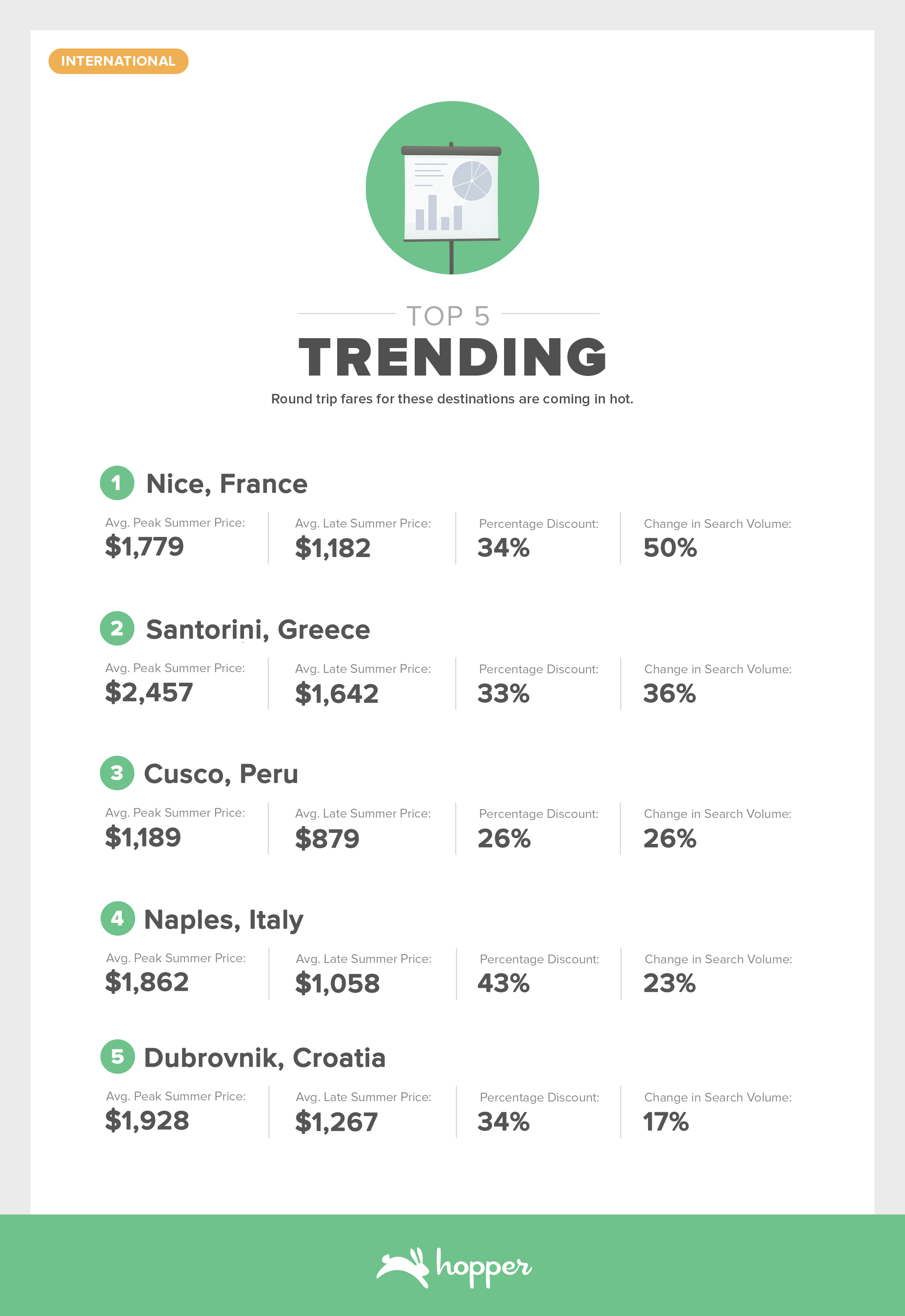 Methodology
The data utilized for this study comes from Hopper's real-time "shadow traffic" containing the results of consumer airfare searches. Hopper collects, from several Global Distribution System partners, ten to fifteen billion airfare price quotes every day from searches happening all across the web.