Summary
Domestic flight prices are down 5% compared to last year, with good deal round-trip flights priced at C$507

International flight prices are down nearly 16% compared to last year, with good deal round-trip flights priced at C$797

Predicted Price Drops: We're predicting flight prices will drop to Kahului, Rio, and Cancun this month if you watch on Hopper.

Trending Destinations: We're seeing increased search demand to Orlando, Los Angeles, and New York.
Analysis
Flight prices typically peak in June due to summer travel demand, but there's good news for travellers. Domestic flight prices are currently down 5% and international flight prices are down almost 16% compared to last year. Summer flight prices are down due to increased competition, decreased jet fuel prices, and airlines moving into branded, unbundled ticketing with lower base fares and optional fees (such as checked bags).
Due to seasonal demand increases, we saw domestic and international round-trip prices rise a modest 4% in Canada last month, with good deals on the typical domestic round-trip priced at C$507, and international round-trips at C$797. The declining Canadian dollar also contributed to the monthly increase.
Predicted Price Drops
The Hopper app predicts future flight prices with 95% accuracy. If you select the "Watch This Trip" button, Hopper will constantly monitor prices and notify you the instant you should buy.
We calculated popular destinations for upcoming travel where you could save most by watching prices in Hopper. If you're interested in visiting any of these destinations in the next few months, we recommend setting your watch on Hopper now so that you can be alerted about price drops this month.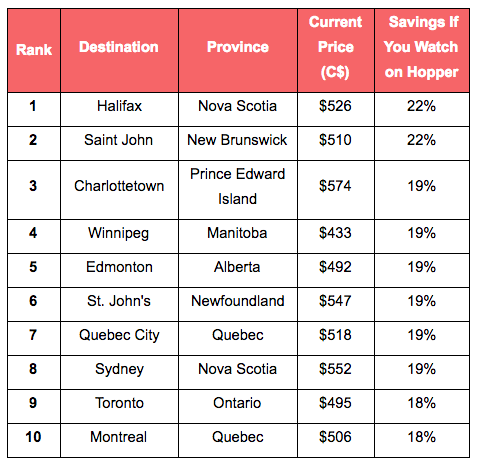 Table 1: Domestic destinations most likely to drop in price on Hopper this month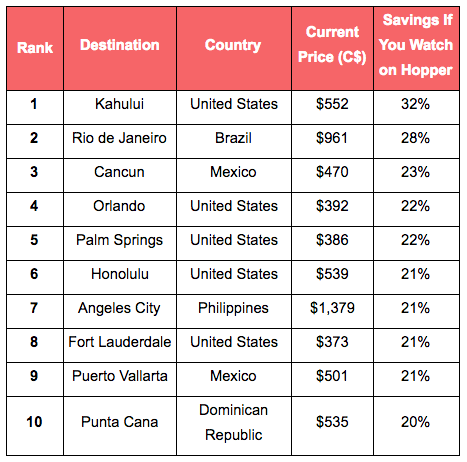 Table 2: International destinations most likely to drop in price on Hopper this month
International Destinations Trending on Hopper
Where are travelers planning on going this summer? The table below shows the international destinations with the biggest increase in search demand on Hopper since last month.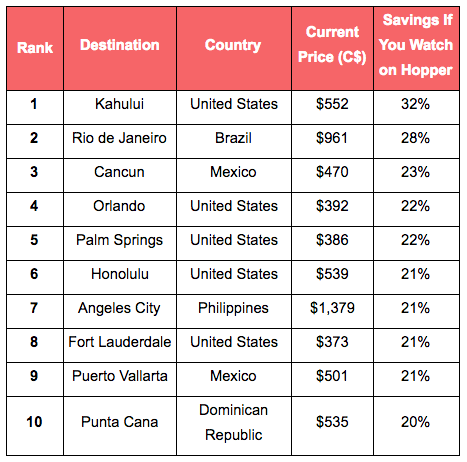 Table 3: International destinations trending on Hopper this month
Methodology
Our Consumer Airfare Index combines search data for every origin and destination in Canada, providing a near real-time estimate of overall airfare prices - unlike other comparable indices that can lag by several months.
Our Consumer Airfare Index represents the price of tickets available for purchase in a given month, not necessarily for travel in that month. Since travel prices are represented in both time dimensions -- time of purchase and time of travel -- it can be difficult to interpret price dynamics.
We use date of purchase because it reflects the price consumers are paying at a given point in time, and we report it alongside the typical advance purchase date to give an idea of how these prices translate into travel dates.
Other indices simply take the average of all fares to represent overall price which skews the results toward expensive fares and can give an unrealistic impression of the true cost of flying. We instead use what we consider to be a "good deal" for each route to reflect what consumers should reasonably expect to pay.