This year is coming to a close, and it's been marked by dynamic change for the airline industry. We've seen lower fares and bigger flash sales, new competitors and technology shifts. Below, Hopper has five charts that show 2015's biggest market trends. Any surprises?
1. Historic Lows
Hopper's data-science team has been closely tracking historical flight prices for the past several years, and we found that overall, 2015 prices were significantly lower than last year. In 2015, flight prices dropped 14.3% overall due to a combination of increased competition and decreased fuel costs. Read more here.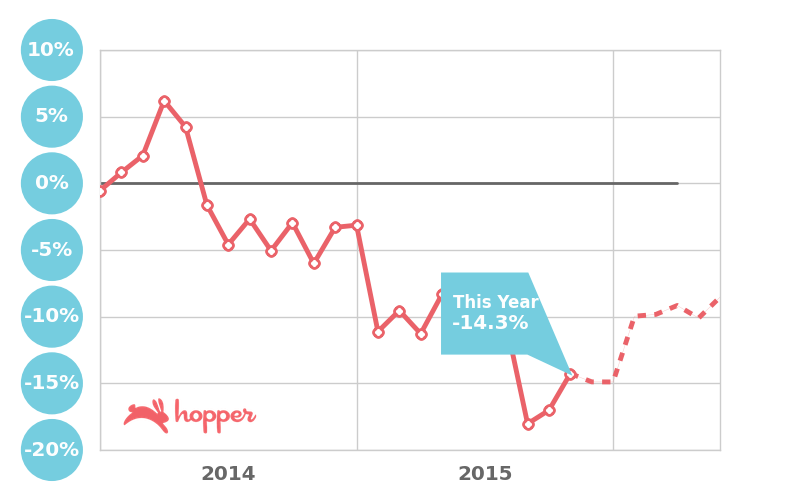 2. More Sales
Call it The Year of Deals. September 2015 was the busiest month we've ever seen for domestic airfare sales. In both domestic and international markets, Hopper uncovered a marked spike in available deals over the course of the year. Costa Rica, El Salvador, London, Belize, Shanghai, and Rio de Janeiro featured the most international deals from the U.S. Read more here.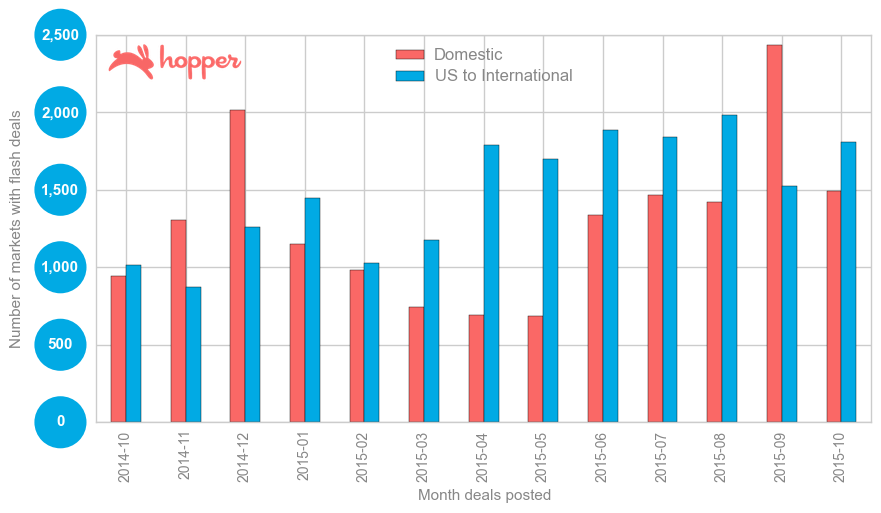 3. Surge of Low-Cost Carriers
The valuable US > Europe market has changed significantly, and in 2015, we saw low-cost carriers like WOW and Norwegian capture a sizable chunk of the transatlantic market. Both LCCs have announced new routes and lower prices launching next year, and legacy carriers' international share continues to dip. Read more here.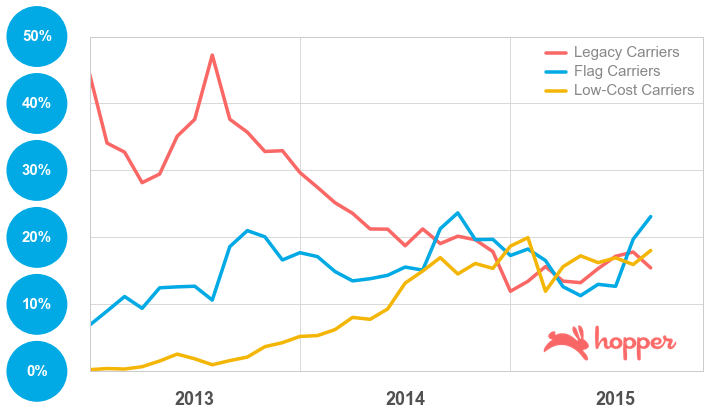 4. Highest Ancillary Revenues Ever
Airline ancillary revenues were projected to reach nearly $60 billion in 2015 (a 19% gain over 2014 and a whopping 163% over 2010). For some U.S. carriers, frequent-flyer programs generated the majority of this revenue, although baggage fees and other a la carte services contributed to 40% of the overall revenue totals. These skyrocketing revenues come as more airlines have adopted branded and unbundled fare tiers. (Source: IdeaWorks Company)
_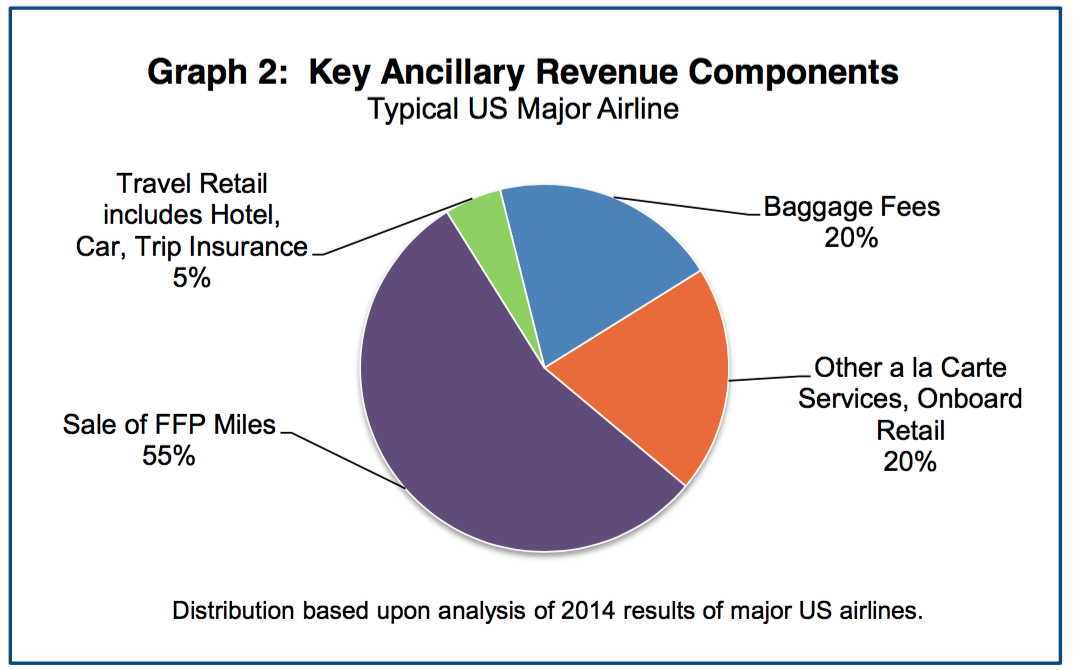 _
5. Rise in Mobile Booking
Across all verticals, mobile travel booking continues to rise. Criteo found that the percentage of mobile bookings has grown from 9% to 23% since 2014, and in-app mobile booking has increased a whopping 37% in just one year. At least 17% of all flight bookings are now mobile. (Source: Criteo)