The Hopper app predicts future flight prices with 95% accuracy. If you select the "Watch This Trip" button, Hopper will constantly monitor prices and notify you the instant you should buy.
We calculated which popular destinations are most likely to have flight prices drop from US origins during the month of November. If you're interested in visiting any of these destinations in the next few months, we recommend setting your trip watch on Hopper now so that you can be alerted about price drops this month. We expect prices to these destinations to drop for dates happening in the next 30-90 days.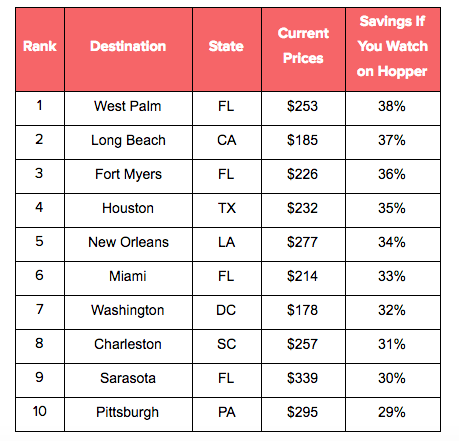 Table 1: Domestic destinations most likely to drop in price on Hopper in November. We're expecting significant discounting to Florida and other warm destinations.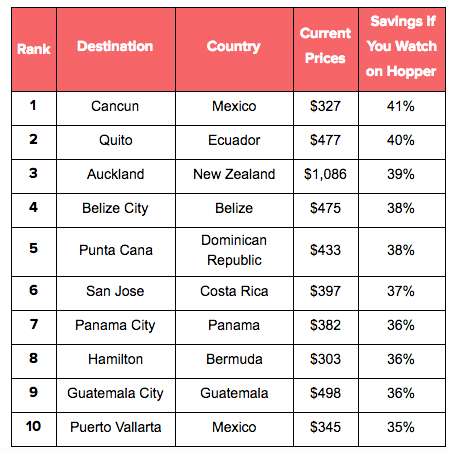 Table 2: International destinations most likely to drop in price on Hopper in November
Methodology
Hopper collects several billion airfare price quotes every day, and has built a huge historical archive of several trillion prices over the past several years. By combining current prices with historical trends, Hopper can predict how prices are likely to change in the future. Hopper uses these predictions to recommend whether our users should buy at the current price or wait because the price is likely to fall, with 95% accuracy.