We analyzed flight search and pricing data from the US to Europe and the UK for the summer of 2017 compared with 2016 and 2015. Europe is a huge bargain this summer with prices currently down about 18% from last year.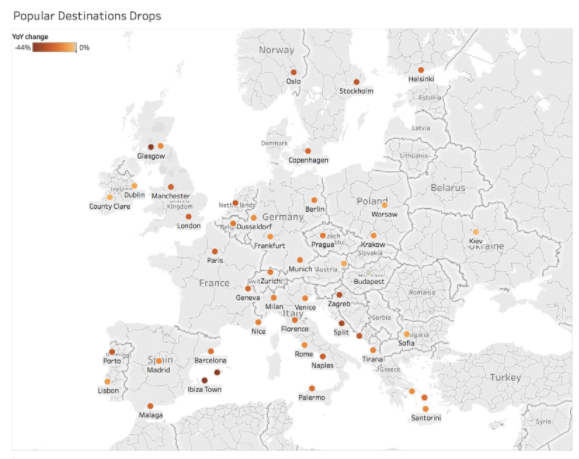 Generally, prices for summer flights to Europe from the US have been steadily decreasing, down about 30% between 2015 - 2017.

The price decreases have been most significant during all summer months. While comparing YoY change by months we can see that this year the biggest decrease is during June (down by 21%) and last year it was during August (down by 18%). (Figure 2)

This year the best bargain destination is Ibiza, currently down by 45% compared to last year, the second is Glasgow, currently down by 43%. (Table 1)

Other destination cities among the top bargain this summer are Split, Oslo, Stockholm, Paris, Manchester, Dubrovnik, Porto and London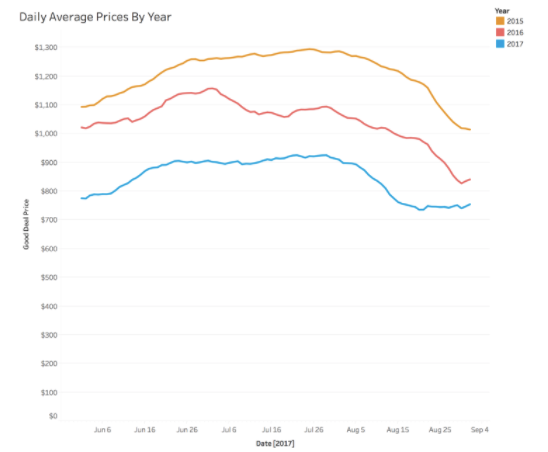 Figure 1: Current daily average prices from the US to Europe, compared to the same dates in 2016 and 2015.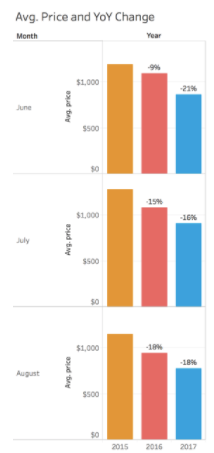 Top Flight Price Drops Top By Destination City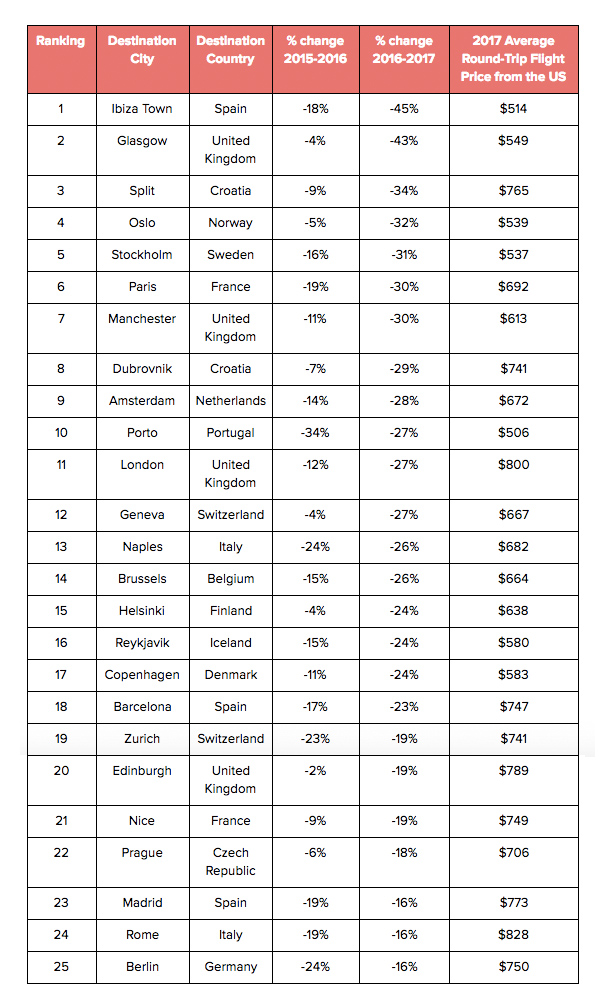 Methodology
The data presented in this analysis comes from Hopper's combined feed of Global Distribution Service (GDS) data sources which includes about eight to ten billion priced trips per day. Demand is represented as the number of queries not actual ticket purchases, and is calibrated across all GDS sources for each market.