If you're anything like us, traveling is high on the to-do list for the new year, and there's no better time than now to start planning so you don't break the bank.
You've probably already heard that watching early and being flexible leads to the best flight deals (you can start watching a trip up to 1 year in advance on Hopper to receive notifications about when to buy), but we know that sometimes you want a little more pointed guidance than that when getting started.
So, we've pulled together the ultimate cheat sheet for when to book your 2018 travel, no matter where that may take you this year.
How to get the best deals on holiday airfare...
First, let's talk holidays. You know when you'll have time off, and when your folks are expecting you home… there's no excuse for not getting a good deal this year!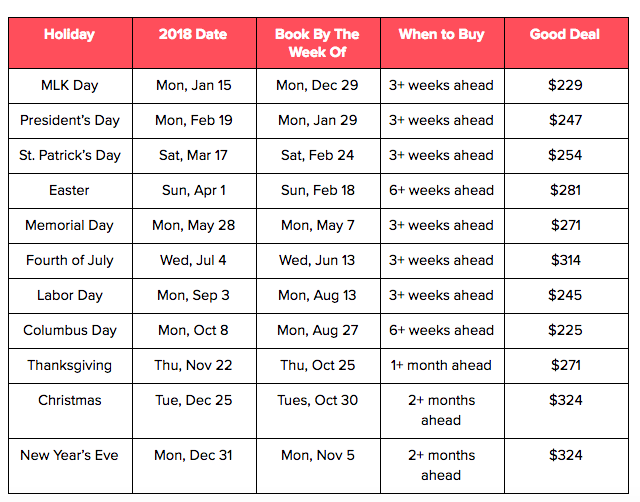 Table 1: Hopper's recommendations for when to book your 2018 holiday flights.
If you can't wait for the holidays...
Want to book something ASAP?
This month, flight prices will bottom out with a 2.6% decrease in average domestic round-trip flight prices to $212 in January from $218 in December as the post-holiday season begins.
Prices are expected to be down about 1.7% compared to the same time last year and approximately 1.6% higher compared to two years ago.
We're forecasting that prices will steadily rise and peak in June at $257.
The price of jet fuel increased about 1.2% last month, though prices are still at 2010 levels.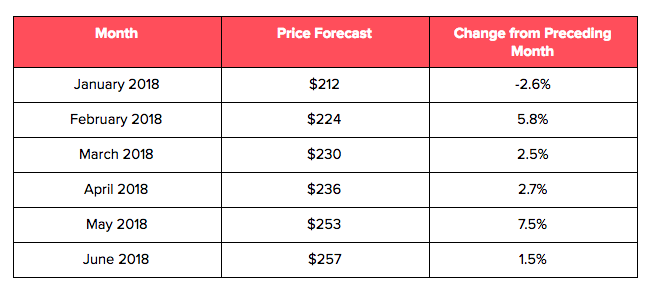 Table 2: Hopper's six-month forecast for consumer airfare, showing prices bottoming out for winter before rising again.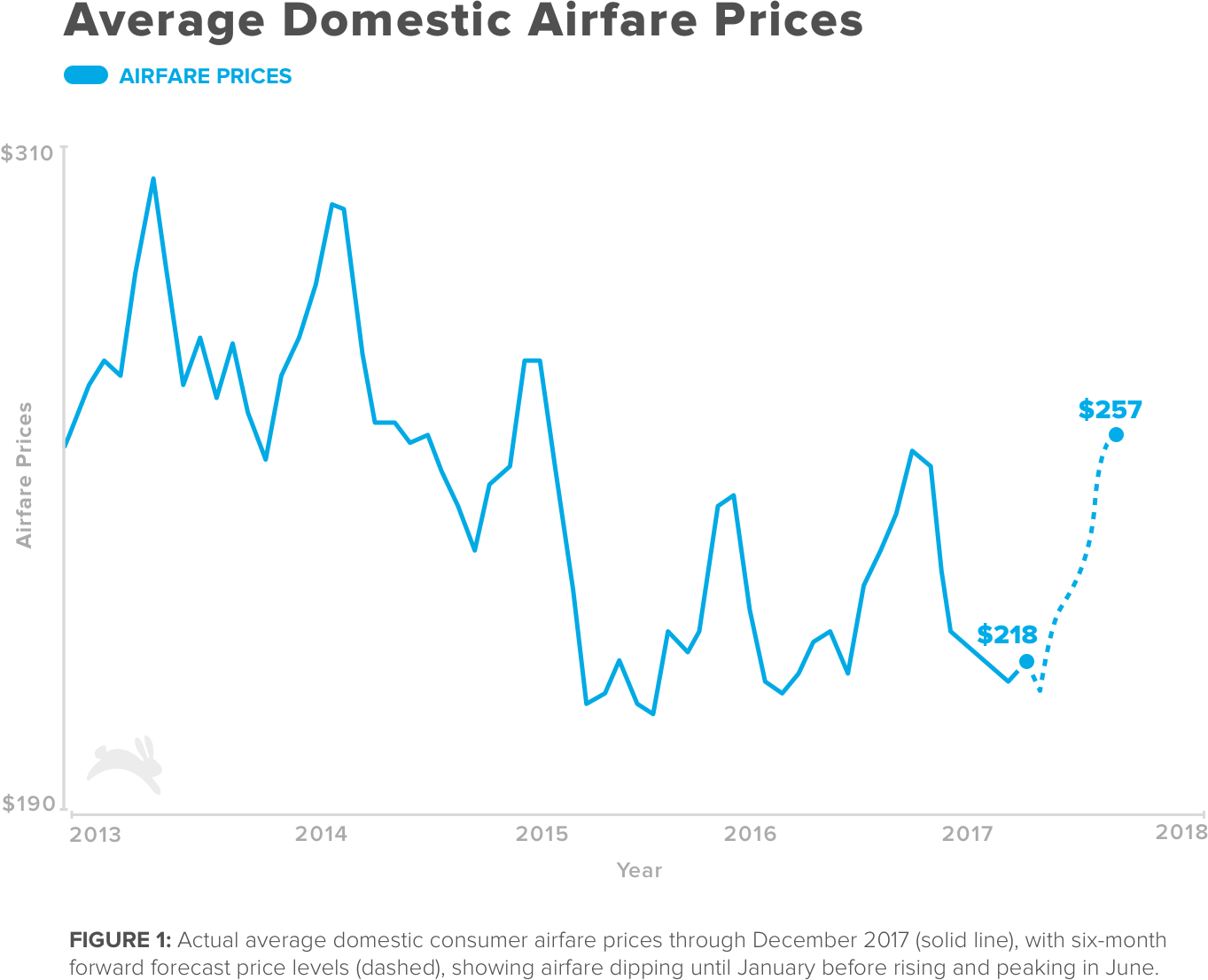 Figure 1: Actual average domestic consumer airfare prices through December 2017 (solid line), with six-month forward forecast price levels (dashed), showing airfare dipping until January before rising and peaking in June.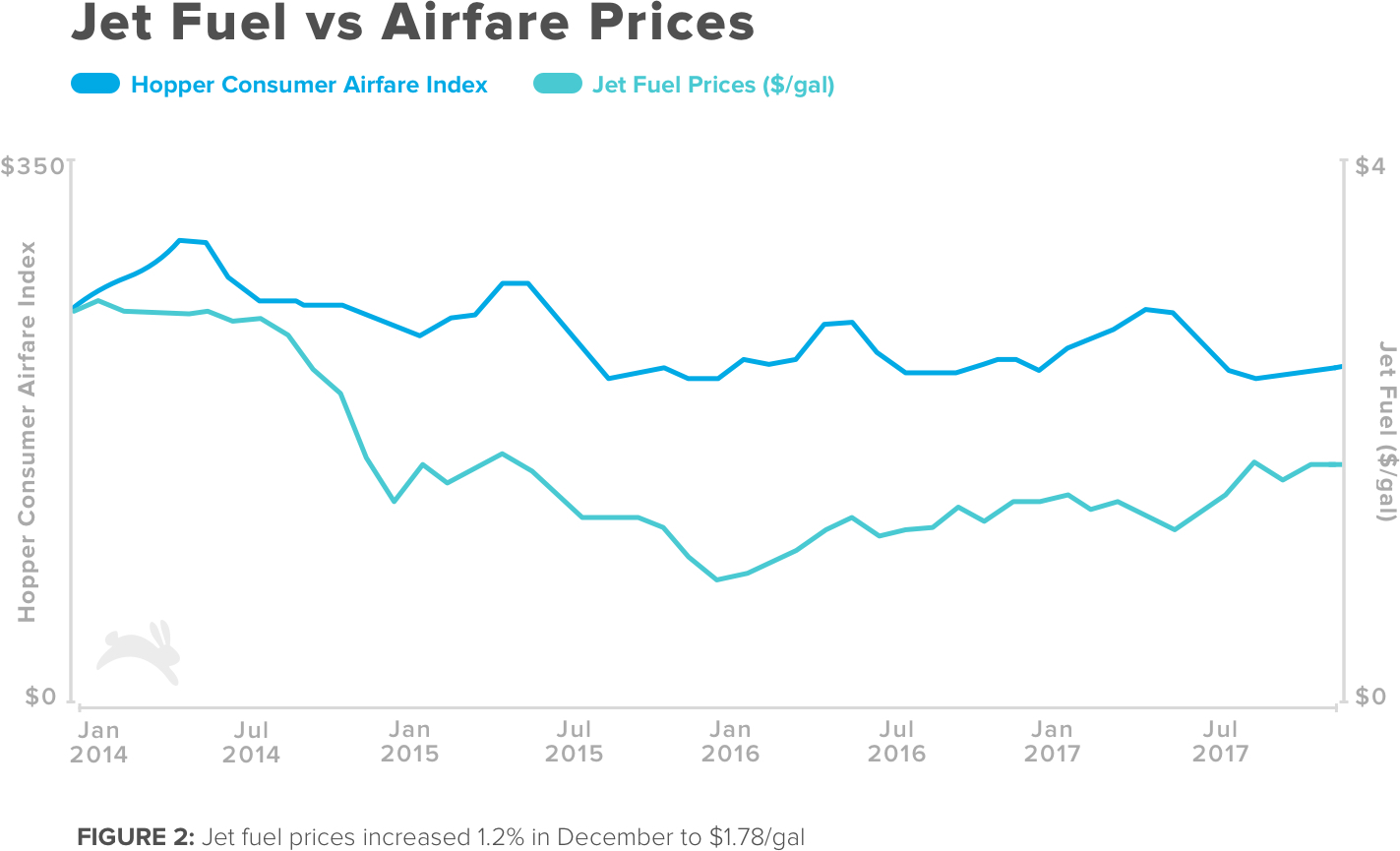 Figure 2: Jet fuel prices increased 1.2% in December to $1.78/gal.
Destinations to watch in January...
Hopper predicts future flight prices with 95% accuracy. If you select the "Watch This Trip" button, Hopper will constantly monitor prices and notify you the instant you should buy.
We calculated popular destinations for upcoming travel where you could save the most by watching prices on Hopper. If you're interested in visiting any of these destinations in the next few months, we recommend setting your watch on Hopper now so that you can be alerted about price drops this month.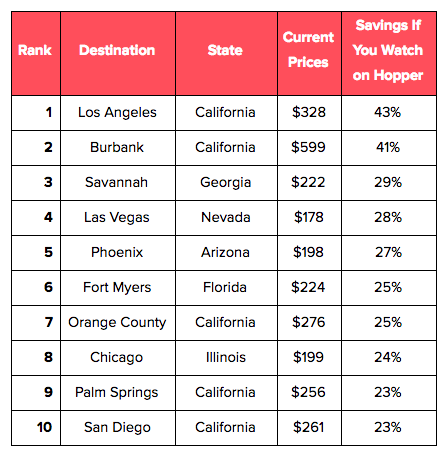 Table 3: Domestic destinations most likely to drop in price on Hopper in January.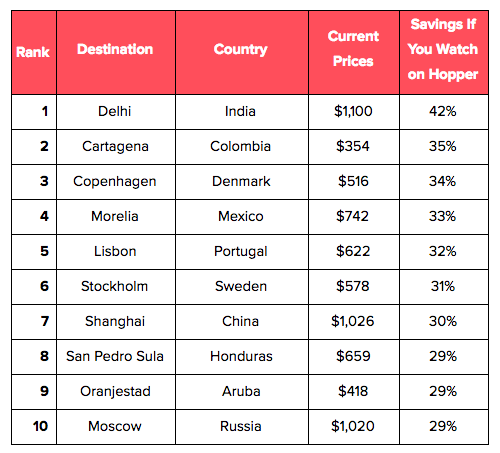 Table 4: International destinations most likely to drop in price on Hopper in January.
Happy new year, and happy travels!