Summary
Historically, we've found fare sale activity was quiet during Thanksgiving and Black Friday but then more than doubled during the week of Cyber Monday.

Last year, we observed the most fare sale activity on the day after Cyber Monday (Tuesday, Dec. 1st, 2015). In fact, it was 6X the normal volume.

The Hopper app will monitor flight prices and notify you in real-time when flight prices drop.

The airlines tend to launch a lot of fare sales on Cyber Monday because travel demand tends to be slow that month. Most travelers have already purchased their holiday airfare, but aren't yet planning their winter getaway. The week before Christmas is also a good time for sales.

We're forecasting there will incredible deals to international destinations in Europe and the Caribbean based on recent trends we've observed regarding demand and prices.

Flash sales begin launching around 9 a.m. ET and continue into the evening, with 9 p.m. ET being the most common hour of the day
Cyber Monday
We examined historical fare sale data for the dates prior Thanksgiving all the way through Christmas to determine whether travelers should expect Cyber Monday deals. We looked for routes where already good prices (tenth percentile prices) dropped by an additional 10% or more within a day, and then returned to normal within a week.
Historically, we've found fare sale activity was quiet during Thanksgiving and Black Friday but then more than doubled during the week of Cyber Monday. Last year, we actually observed the most fare sale activity on the day after Cyber Monday (Tuesday, Dec. 1st, 2015). It was 6X the normal fare sale volume. Wednesday (Dec. 2nd, 2015) also offered strong fare sale activity, with almost 4X the normal fare sale volume.
The airlines tend to launch a lot of fare sales the week of Cyber Monday because travel demand tends to be slow in December. Most travelers have already purchased their holiday airfare, but aren't yet planning their winter getaway.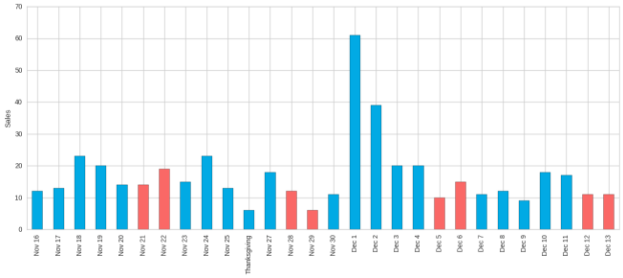 Figure 1: Daily sale activity for the two weeks before and after Thanksgiving (Nov 26). Weekends are shown in coral. Sale activity is lowest on Thanksgiving Day, and ramps up in Cyber Monday week.
Tips & Tricks For Scoring Flight Deals
Since fare sales we're launched throughout the week of Cyber Monday, the easiest way to find these flight deals is to let the Hopper app monitor prices for you so you can be notified in real-time when prices drop. If we detect a great fare sale that we think you may be interested in, it will show up in your notification feed in the app.
Flash sale activity ramps up from 9 a.m. ET and continues into the evening with 9 p.m. ET being the most common hour of the day.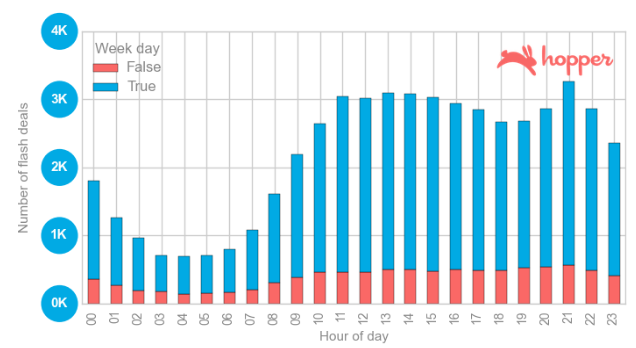 Figure 4: Flash sale activity ramps by hour
Fare Sale Destinations
We've been observing significant discount this year to international destinations due to soft demand. Flight search demand to the Caribbean is down 2.7% this year and flight search demand to Europe is down 22% this year. As a result, we've already seen frequent flash sales and deep discounts to destinations in these regions. This year, flight prices to the Caribbean are down 9.3% and flight prices to Europe are down a whopping 15.8%. Therefore, we're anticipating there will be major flash sales this Cyber Monday to both regions.
Here are some examples of fare sales we've observed this fall. This gives an idea of the type of discounting we're anticipating for Cyber Monday and into December.

Table 1: Caribbean Flash Sale Prices This Fall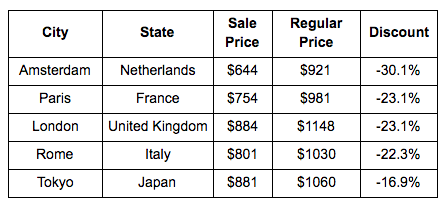 Table 2: European and Other International Sale Prices This Fall