Booking a last-minute Memorial Day Weekend getaway? You're not alone, but you should act fast.
Domestic flight prices are currently averaging $336 round-trip for Memorial Day weekend, and this Friday, May 11th is the last day to get a good deal before prices start spiking.
How to get the cheapest ticket for Memorial Day weekend
When to Buy

If you haven't booked yet, at least purchase by this Friday, May 11. Expect moderate price increases of $3 per day until this date.

Then, prices will begin spiking $7 per day, every day that you wait, in the final two weeks before the holiday weekend begins.

When to Fly

Cheapest Departure Date: May 26

Cheapest Return Date: May 27

It may not make sense to take a one-day trip, but if you can be flexible on at least your departure date or your return date, you could save some money overall.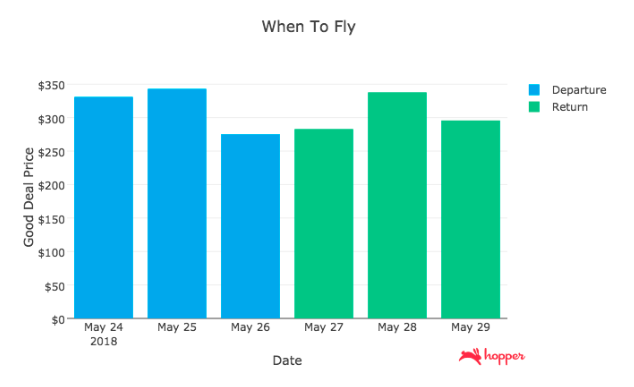 When To Fly: Cheapest Travel Dates for Memorial Day Weekend 2018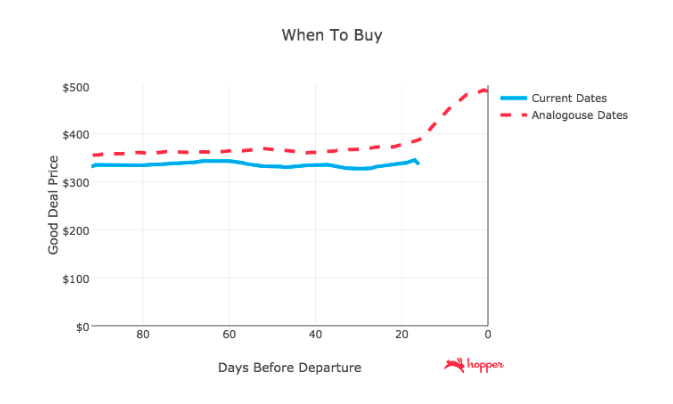 When To Buy: 2018 vs. 2017
Want to get away?
Round-trip flights to these popular cities are averaging below the overall Memorial Day Weekend ticket price average.

Want to try somewhere new?
These are the cheapest round-trip flights in the US for Memorial Day Weekend right now.

Looking for a cheap getaway from your city?
Cheap Round-Trip Flights from New York City
Cheap Round-Trip Flights from Boston

Cheap Round-Trip Flights from Chicago
Cheap Round-Trip Flights from Miami
**Cheap Round-Trip Flights from Atlanta****
Cheap Round-Trip Flights from Dallas
Cheap Round-Trip Flights from Los Angeles
Cheap Round-Trip Flights from San Francisco/Bay Area
Cheap Round-Trip Flights from Denver