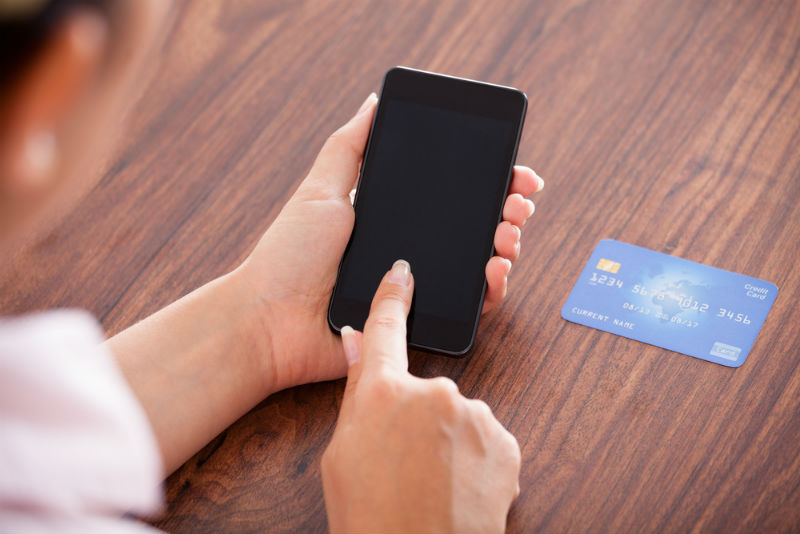 For some time now, the airline-industry aphorism has been "mobile is coming." A recent study by the digital marketing firm Criteo tells us that mobile is already sticking one foot in the door--at least when it comes to bookings.
According to Criteo, mobile travel booking is increasing rapidly. The study's data was pulled from some 500 travel companies, spanned early 2014 through now, and contained about one billion separate bookings. To little surprise, the percentage of mobile bookings has grown from 9% to 23% in that time. And in-app mobile booking has increased a whopping 37% in just one year, according to the study.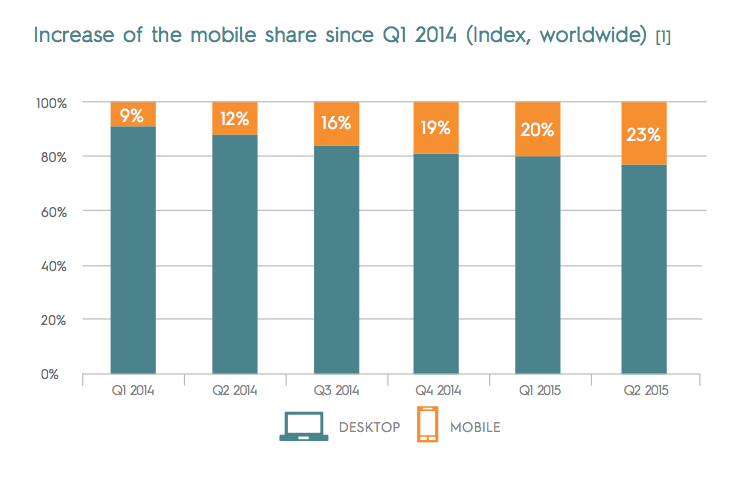 But most surprisingly, Criteo's data found that OTAs' mobile bookings are far surpassing suppliers' own web-booking products (see chart below). In June of this year, 21% of bookings took place in a third-party supplier's mobile product to only 7% on the supplier's app or website. Skift, summarizing Criteo's report, concluded about hotels, "Travelers prefer using online travel agencies more than hotels' own mobile sites for smartphone bookings ..."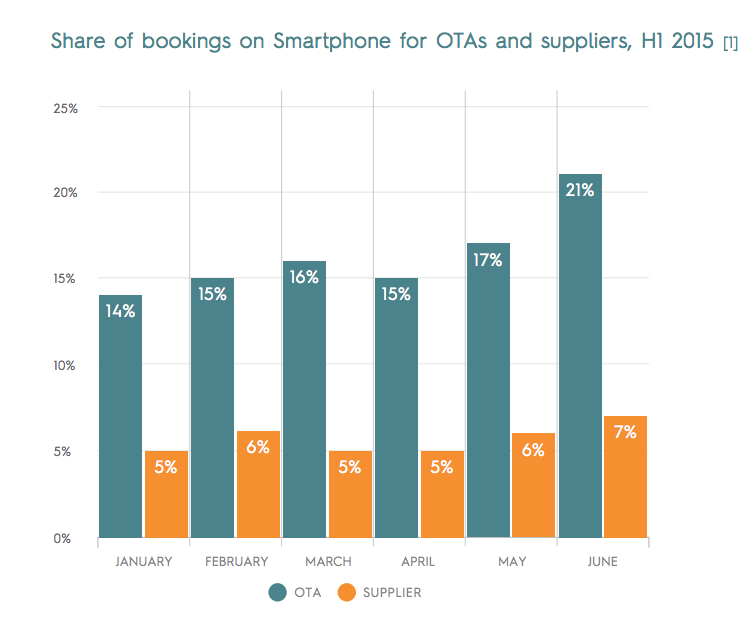 Working for a mobile-first sales channel in this industry (in this case air), I've seen this shift first-hand.
Criteo notes that for air and hotel combined, " ... mobile apps are generating 49% of all mobile bookings worldwide, up from just 12% a year ago." It seems that shoppers are eager to find an experience that combines the simplicity and usability of smartphone behavior to which they're accustomed with the travel brands that they already trust.
To a large degree, third-party apps have filled that gap, where the supplier's desktop and mobile sites may no longer be the desired shopping platform and where the supplier's own app is either nonexistent or not ideal for booking.
By moving first into mobile booking, third-party apps (Booking.com, Wanderu, Hopper, and so forth) are assisting suppliers with the pressing need to innovate. The mobile environment allows users to save time and avoid frustration, with simple assistive features like scanned and saved payment methods, saved traveler profiles and quick swipe- or tap-to-book functions.
These apps greatly innovate the shopping experience. Uber shook up the cities' cab industries before the taxi companies could develop feature-rich, usable apps first. Airbnb disrupted hotels and vacation rentals, leaving older companies to scramble and push out mobile products of their own. What's next? More, certainly.
We expect that percentage of mobile bookings on third-party apps can only grow from here, as we reach that critical tipping point wherein a full 50% of users are booking travel on third-party apps. But this isn't a dangerous tipping point: One doesn't have to be afraid of Uber-style market shakeup. Rather, this offers unique new opportunities and refined targeting for those suppliers interested in third-party partnerships.
As Criteo concludes, "In-app bookings are a hit." We agree; they're here to stay.