The top 10 US destinations in 2013, from most to least popular,  were Las Vegas, New York City, Miami, Orlando, Los Angeles, San Francisco, Washington D.C., Honolulu, Chicago, and Seattle
NY is the most popular origin for 7 of the top 10 destinations, with Los Angeles being the most popular origin for the remaining 3
Prices and popularity to all destinations vary with time of year with peaks typically occurring in March, December, and over the Summer.
For full report click here.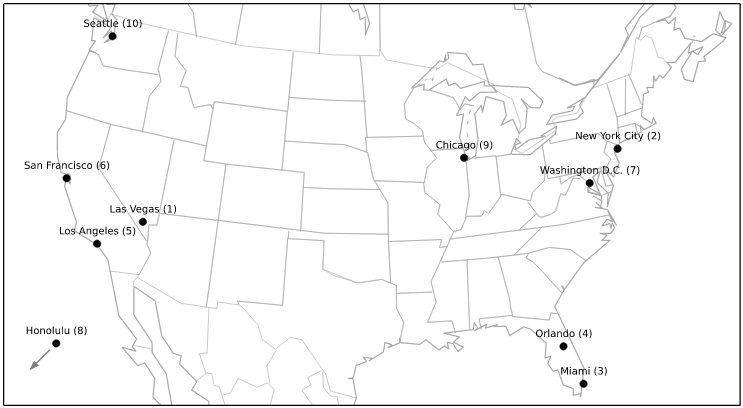 Figure 1: Top 10 US destinations, for travel from the US, in 2013.