On election night, between the hours of 12 a.m. and 1 a.m. ET, a surge of people searched for one-way tickets to Canada from the US.

Around this time period, it was announced that Trump had won Florida, Utah, and Georgia. At 12:20 a.m., the media reported that Trump had taken the lead in three must-win states for Clinton: Wisconsin, Michigan and Pennsylvania.

In fact, we observed a 210% spike in search demand for one-way flights from the US to Canada.

These searches were all for flights that depart within the next two weeks.

Interestingly, no comparable surge was observed for round-trip searches.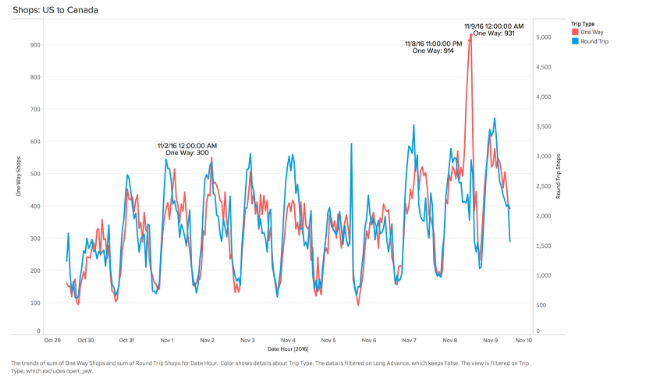 Figure 1: Searches for flights from the US to Canadian destinations that depart within 14 days
Methodology
For this analysis, we examined flight search queries from US origins to destinations in Canada. The dates in the graph above are for the date of the search. The data presented in this analysis comes from Hopper's combined feed of Global Distribution Service (GDS) data sources which includes about three to five billion priced trips per day. Demand is represented as the number of queries not actual ticket purchases, and is calibrated across all GDS sources for each market.