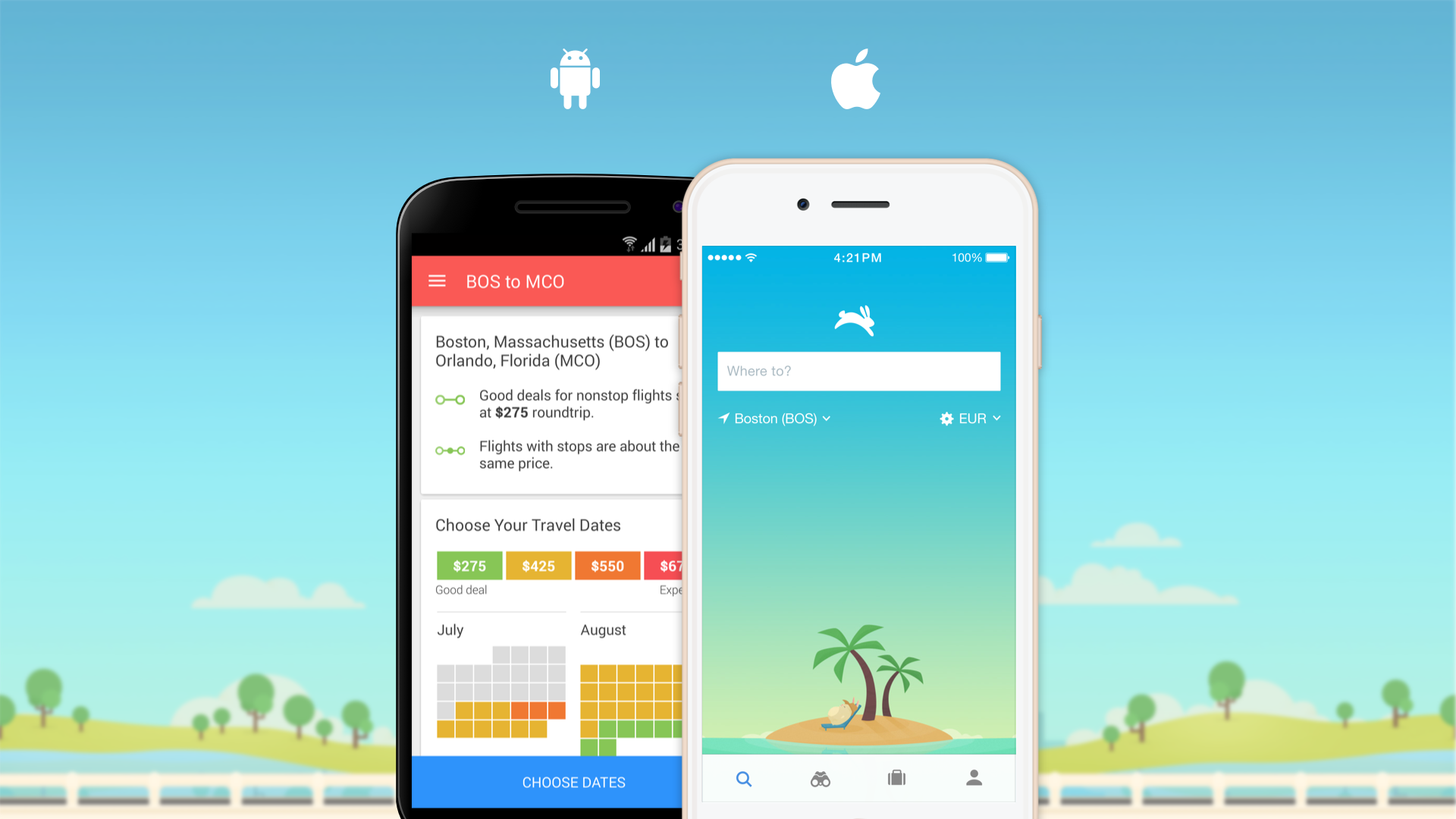 Hopper is a completely different sales channel — 100% mobile, data-driven, and tactical. Unlike the OTA and meta crowd, Hopper delivers verified users shopping for more than a good price.
The App
Unlike other flight-shopping apps or sites, the Hopper app provides expert advice about when to fly and when to buy, helping consumers feel confident about their purchase. This confidence leads consumers to buy earlier and more often from our airline partners. Ultimately, Hopper users feel happier with their purchase decision. They come back to Hopper because they trust our expert advice and have a different expectation of the flight-shopping experience: seamless, easy, and on-the-go.
The Users
Our users, now numbering more than one million, are mobile-friendly frequent travelers and very engaged on social media. Given our presence on both iOS and Android, we have a uniquely global audience that differentiates us from every other mobile booking app and site. We have a very engaged worldwide social audience, to whom we have optimized a smart deal-sharing network with higher-than-industry-average conversions.
The Future
In just the first two weeks of operating our in-app booking feature for iOS, our users purchased over $1 million of tickets. With the planned launch of booking for Android and our e-commerce entry into Android-heavy markets globally, those bookings will only grow.
Since launch, Hopper has been working hard to secure strategic partnerships with airlines so that together we can offer the Hopper user the very best deals on flights via our unique mobile-first channel. We've already secured exclusive partnerships with many regional, domestic, and international airlines and are aggressively looking to expand our network, to bring our consumer-friendly flight-shopping experience to users and to bring our mobile-friendly frequent-flying users to you.
See Hopper in action: