US to Sochi Travel Summary
During October, November, and December of 2013 the most popular origins in the US for flights to Sochi (AER) were New York, Denver, San Francisco, Chicago, Los Angeles, Washington D.C., Boston, Seattle, Atlanta, Detroit, Portland, Philadelphia, Salt Lake City, Orlando, and Rochester.
The high ranking of several minor origins, such as Rochester,  is likely due to nearby training facilities.
Deal prices to AER from the US start at around $1,000 and go up to about $1,600 depending on the origin city.
Typical advance purchase time is about 50 days and typical length of stay is about 10 days.
Popularity and pricing increases during the dates of the Olympics for both JFK-AER and SFO-AER.  Mid April also appears to be a popular time to visit.
For full report click here.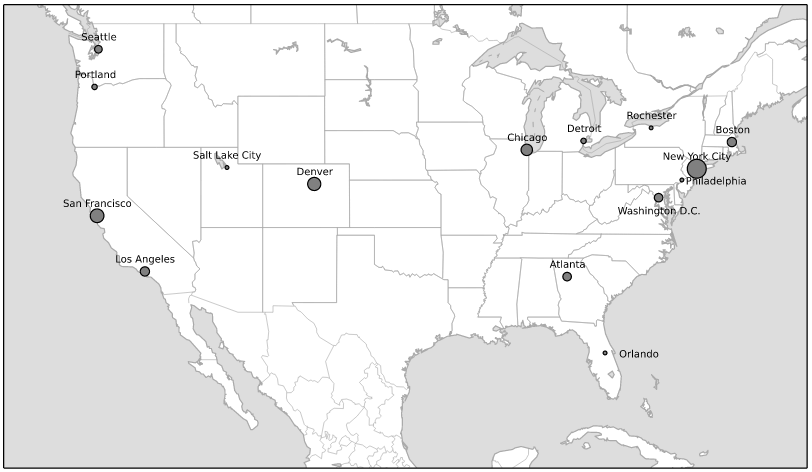 Figure 2: Map of top US origins to Sochi, with flight search volume represented by bubble size.