Atlanta is well-positioned as a launching point for flights over the Caribbean Sea and down into South America, and Georgia residents craving a serious escape from the daily routine can find some fantastic deals on flights. By analysing millions of individual search results, data scientists at Hopper have calculated the ten cities in South America with the lowest airfares on roundtrip flights from Atlanta. So whether you're drawn to the continent's colonial and revolutionary history, its pulsing nightlife, its wild jungle interior or its sun-kissed coastline, one of these destinations will have exactly what you're looking for - and you can reach it for an exceptionally reasonable price.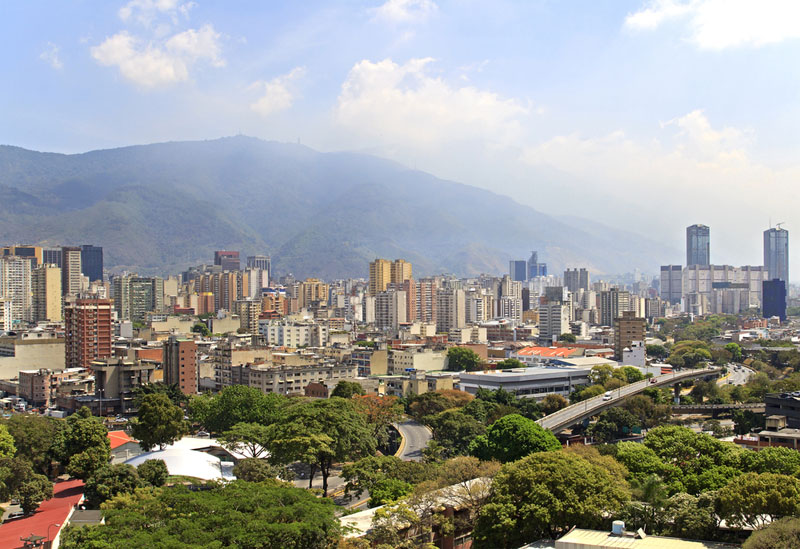 Caracas stands among the world's most spectacularly located capitals, cradled in a wide valley shadowed by the huge craggy peaks of Mount Avila, which separate the city from the Caribbean Sea. It's also, however, among the most dangerous, particularly in its current state of disorder and uncertainty following the death of Hugo Chavez. Many visitors, then, may wish to move swiftly out of Caracas to check out Venezuela's wealth of natural wonders, such as crashing Angel's Falls and rugged Mount Avila National Park; though the city itself still has much to offer those willing to navigate it carefully.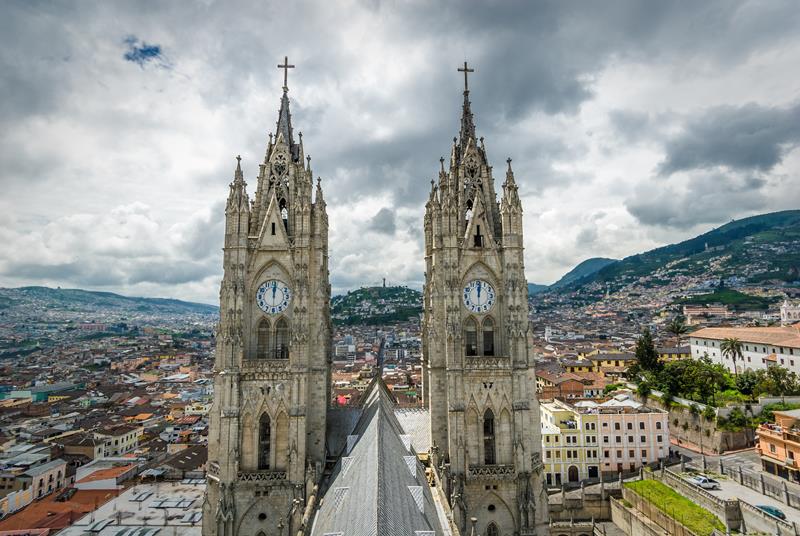 Quito is another Andean city sitting in the shadow of a terrific mountain, this time Cotopaxi, among the world's tallest active volcanoes. Quito is a great city for a different kind of vacation: there's plenty to see, from beautiful colonial churches to striking Catholic monuments to engaging museums and heaps of parks. It's friendly and accessible and has a great bar scene, conveniently centered around the eminently strollable tourist district of La Mariscal. The cheapest flights are with American and involve a connection and flight time of around nine hours; it's also worth checking out the direct flights with Delta, which can be similarly priced, but are usually much more expensive.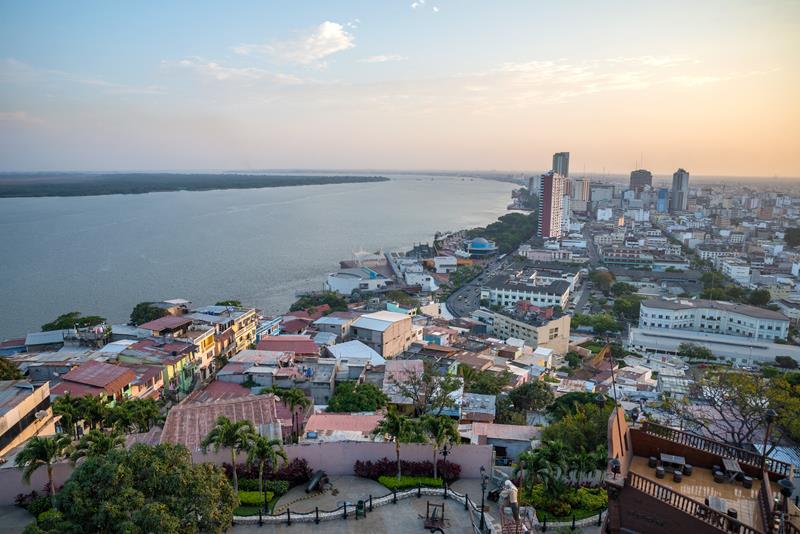 Guayaquil is Ecuador's rough and ready port city, a sprawling settlement of a million people. Over the last few decades it's evolved into a lively and engaging place to hang out, with pretty malecons (walkways) along the river and the sea, a variety of delicious seafood eateries, and throbbing nightlife in Zona Rosa. But the more conventional reason to visit Ecuador's biggest city is as a gateway to the Galapagos: several flights to this unique natural paradise leave Guayaquil airport daily. All flights from Atlanta to Guayaquil involve at least one connection, with the cheapest operated by American Airlines.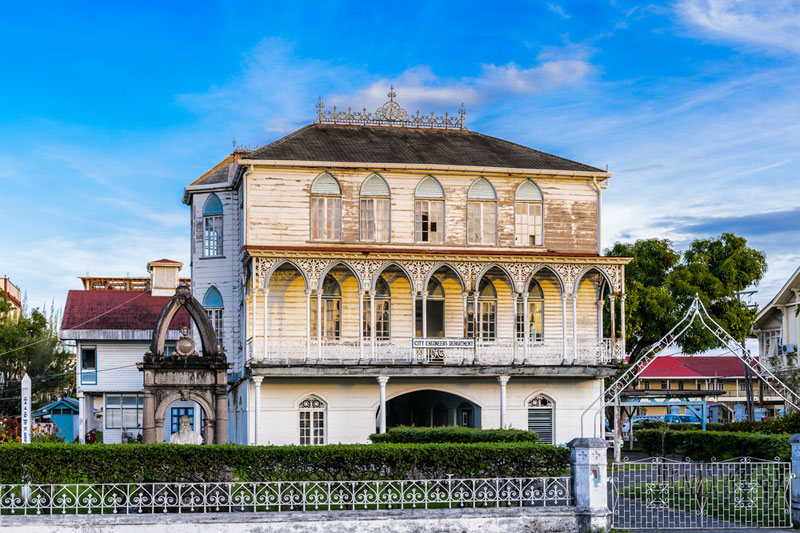 Capital of Guyana on South America's north-eastern coast, Georgetown itself isn't a popular tourist destination - though its old town does contain a colony of beautiful wooden colonial buildings. But most people use the city as a launching point for trips into the country's dense and wild rainforest at Iwokrama Reserve, where jaguars roam the undergrowth and harpy eagles soar overhead. All Atlanta-Georgetown flights involve connections and US-American offer the best-value airfares.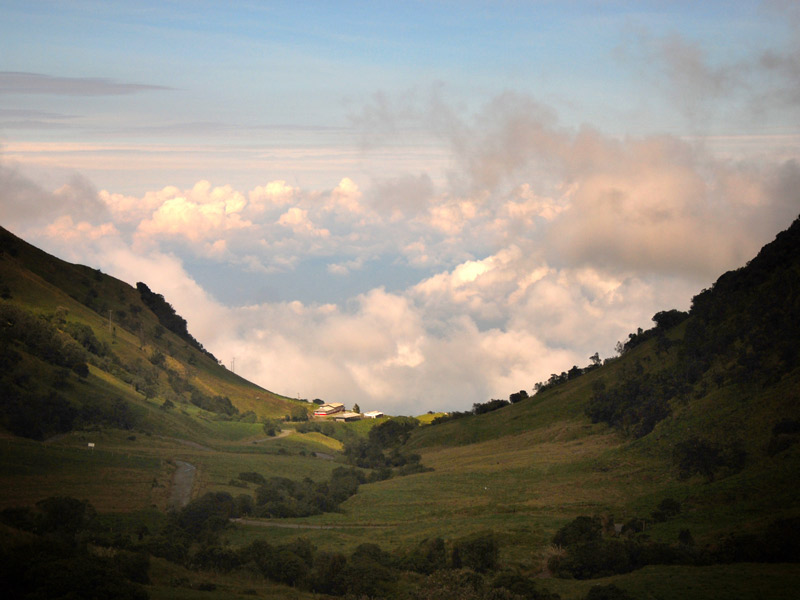 If you want to get off the usual tourist trail without having to rough it too much, Manizales is an excellent choice of destination. A pretty university town located high on uneven Andean slopes, the city has an exquisite cathedral, lively plazas, green parks, great views over the verdant coffee valleys below and innumerable cafes and bars catering to its proportionately huge student population. In truth it has a European feel, its spectacular setting reminiscent of the Swiss Alps, though you don't have to mention this when you describe your Colombian adventure to your friends. There are no direct flights between the city and Atlanta and United operate the cheapest connecting flights, which are as fast as any other airline.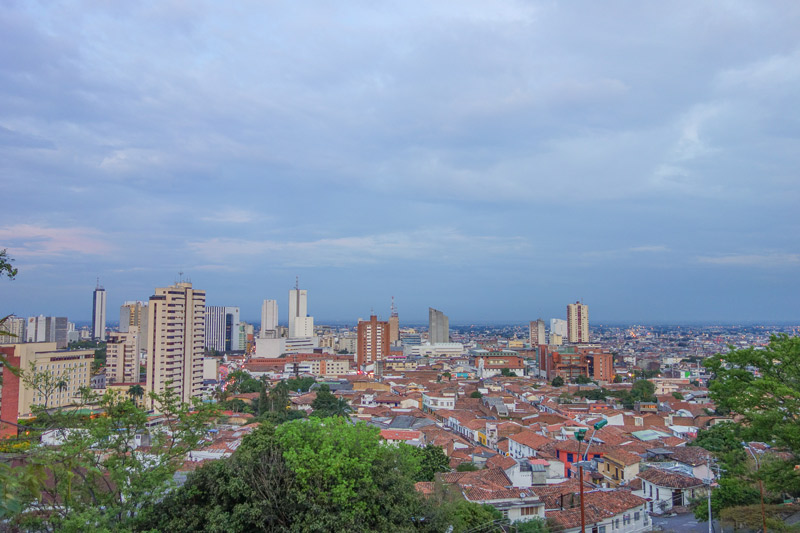 Another less-frequented Colombian city, Cali is a gritty industrial town that has hot red blood pulsing through its veins. This passion is most evident in the city's many grooving salsa bars, which flex continuously with people every Friday and Saturday night. These aren't really for beginners though - you might want to get up to step with a round of lessons at one of the city's salsa schools before hitting the dancefloor. Fortunately there are plenty of more sedate sights to keep you entertained until you find your groove - check out the city's clutch of historic Catholic churches and its pair of fascinating pre-Columbian archaeological museums. All flights from Atlanta involved connections; United and Copa operate the cheapest of them.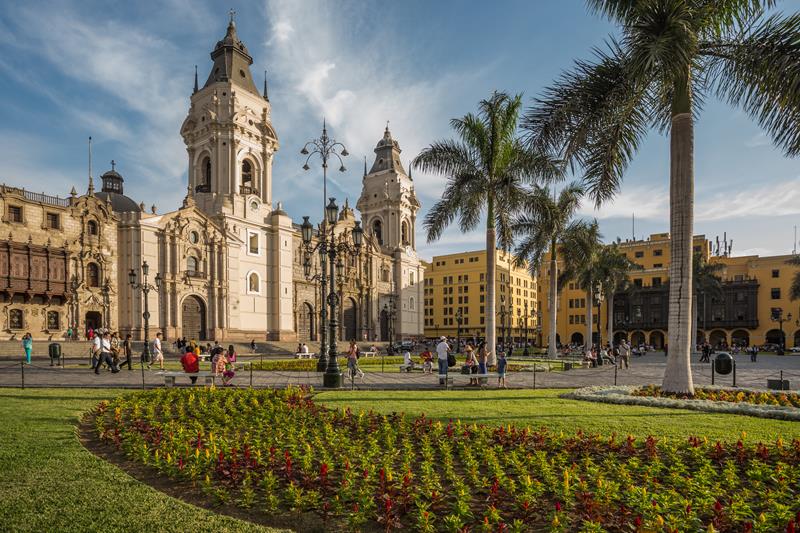 Travellers to Lima are usually intending to bounce swiftly out to Peru's better-known attractions: its truly astonishing Inca heritage, most famously encapsulated at Machu Picchu but also scattered throughout the rest of the country, and the natural wonders of its interior rainforest and lengthy Pacific coastline. Those arriving from Atlanta have a number of options in terms of flights: they can fly direct with Delta, which keeps travel time below seven hours but usually results in airfares above $800; or they can fly with American, which knocks $100 or more off the airfare but doubles the time it takes to arrive.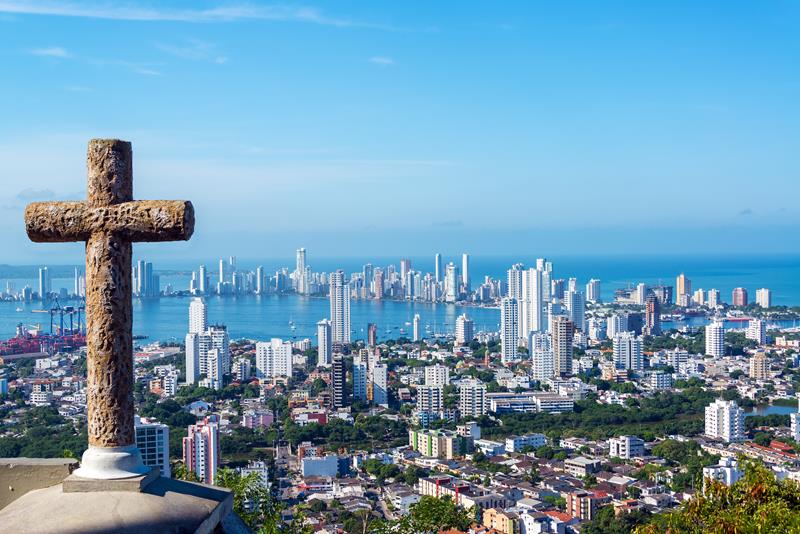 Finally, we complete our survey with three Colombian cities which can be reached from Atlanta for an outlandishly low price. First up is Cartagena, one of Colombia's jewels, with an exquisite UNESCO-listed old town at its heart and a beautiful Caribbean coastline on its western edge. Visitors can drift leisurely between the cobbled streets and shaded cafes of the city to the hot sand, azure waters and high-end restaurants of the Bocagrande peninsula. Spirit offer by far the cheapest flights to this sun-drenched slice of heaven on earth, which take just under nine hours with a connection in Fort Lauderdale.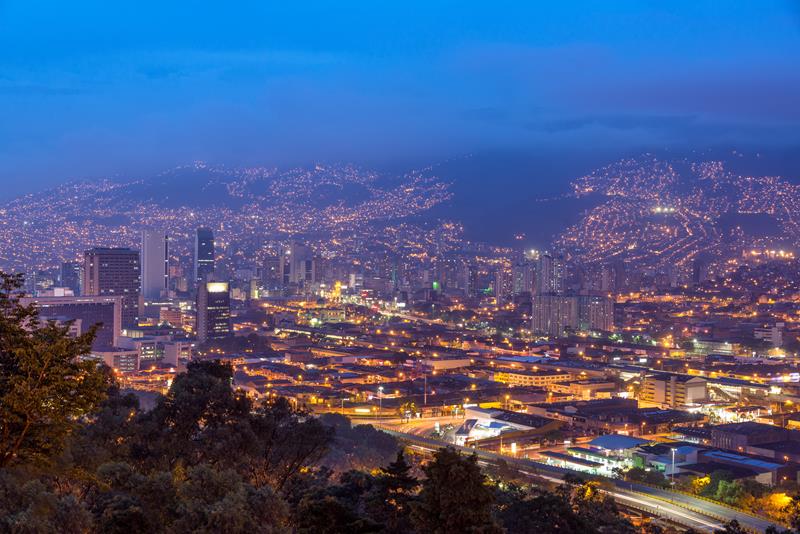 Fantastically low airfares are also available from Spirit on return flights to Medellin, Colombia's proud and vibrant second city. Couched in a glorious climate which has given it the nickname 'City of the Eternal Spring', Medellin has shed its outlaw past and has a great deal for travellers to discover. Its Museo de Antioquia displays works by one of the world's great sculptors, Fernando Botero, while the park outside - named after him - is studded with several more of his creations. There are pretty parks with great views out to the city's dramatic mountainous surroundings, and on the weekends some of the continent's wildest nightlife erupts in Medellin's array of terrific dance clubs.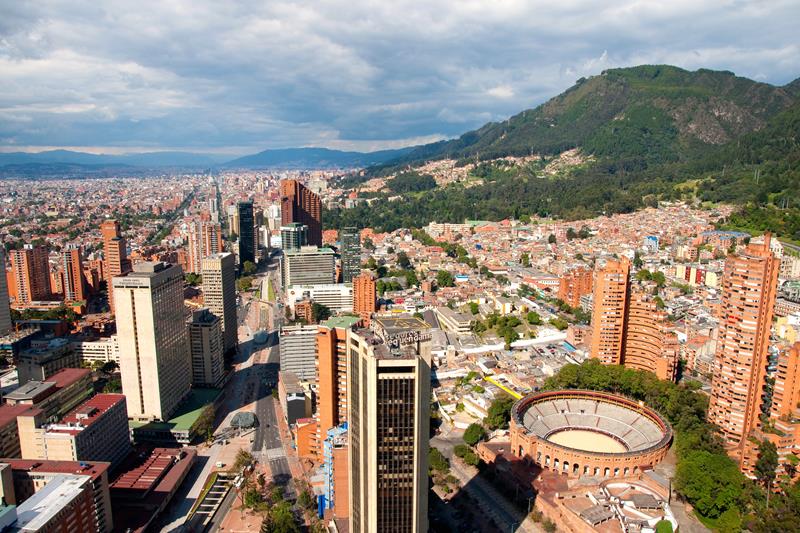 Perched high among the Colombian Andes, Bogota provides a wild and spectacular setting for a vacation from the home comforts of Georgia. Steep yourself in fascinating history and striking architecture during the day, strolling among the colonial buildings of La Candelaria district, filled with revolutionary folklore and, once the sun sets, uninhibited Colombian nightlife. Getting to Bogota and back is outlandishly cheap on Spirit Airlines: you can take this adventurous trip for as little as $502, with a stop in Fort Lauderdale and total flight time of eight-and-a-half hours.