Georgia ain't a bad state for sea and sunshine, but if you want to push things up a notch you can always jump on a flight to the ivory sands, swaying palms and azure water of the Caribbean. The good news for Georgia residents is that Atlanta, as the world's busiest airport, has a huge range of flights heading in that direction every day, which means there are some astonishingly low airfares available. How about a trip to Trinidad for under $400 return? Puerto Rico for under $350? Jamaica for less than $300??? Take a look through our painstakingly calculated list of the ten cheapest Caribbean destinations, on average, to fly to from Atlanta, and see if any catch your wandering imagination.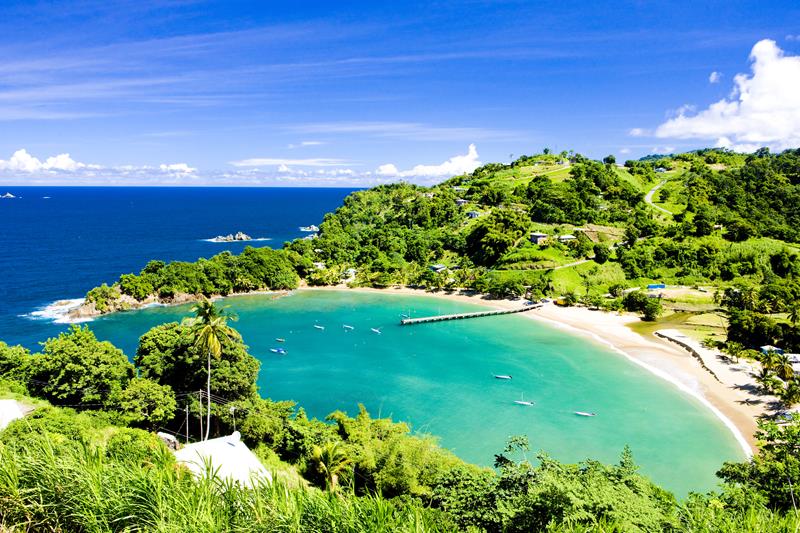 Capital of Trinidad, Port of Spain is a lively city that's full of colour whenever you visit but really explodes into a cacophony of steel-pans and street speakers every February when the Trinidad Carnival takes over town. It's a great party destination, but is also a short journey from heaps of quiet coves and wave-lapped beaches where you can chill out through the sun-drenched afternoons. The lowest airfares from Atlanta are with American Airlines with one connection and a travel time of around eight hours.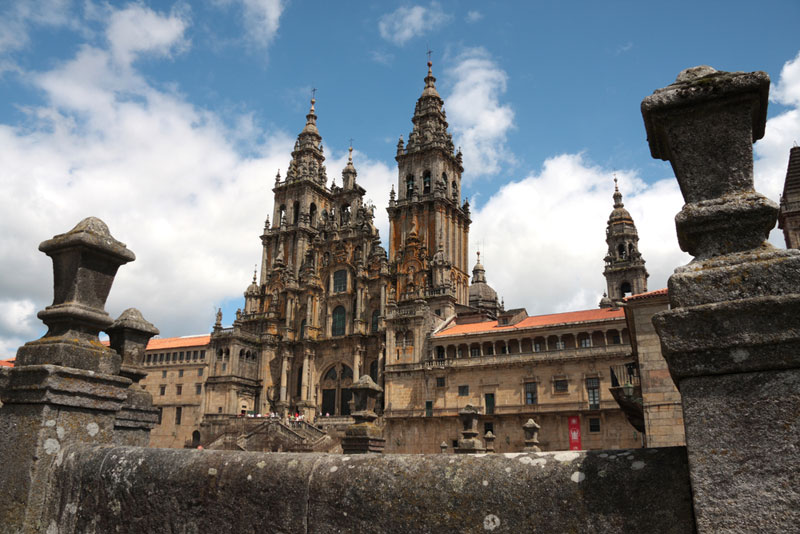 For a different experience of the Dominican Republic, away from the luxury resorts built solely to cater to affluent foreigners, jump on one of these flights to the country's second largest city. It's located inland, a reasonable distance from any beaches, and offers the chance to see a more authentic side to the Dominican Republic: raucous nightlife spilling around El Monumento Santiago, shopping and local attractions around the Calle de Sol, flavoursome street food, ramshackle but fascinating museums. Spirit operate the cheapest flights, which take six or seven hours with a connection in Fort Lauderdale.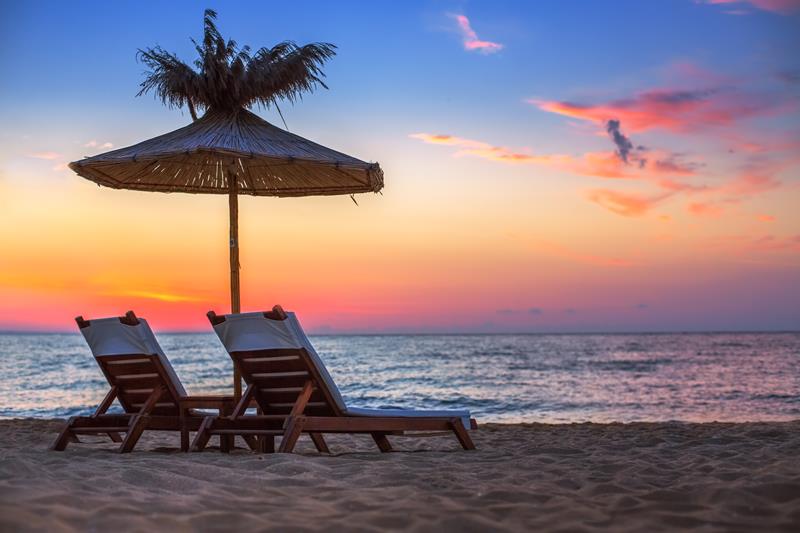 A more conventional tourist experience of the Dominican Republic can be had by jumping on one of Delta's direct flights to the legendary resort destination of Punta Cana. The highlights are fairly predictable, but no less breathtaking for being so: swim with the marine life at Dolphin Island Park; play a round amid stunning ocean views at Punta Espada Golf Club; sequester yourself in one of a plethora of all-inclusive luxury resorts. More idiosyncratic pleasures are available at Imagine Nightclub, situated in a cave, and at the inimitable and excellent Jellyfish restaurant.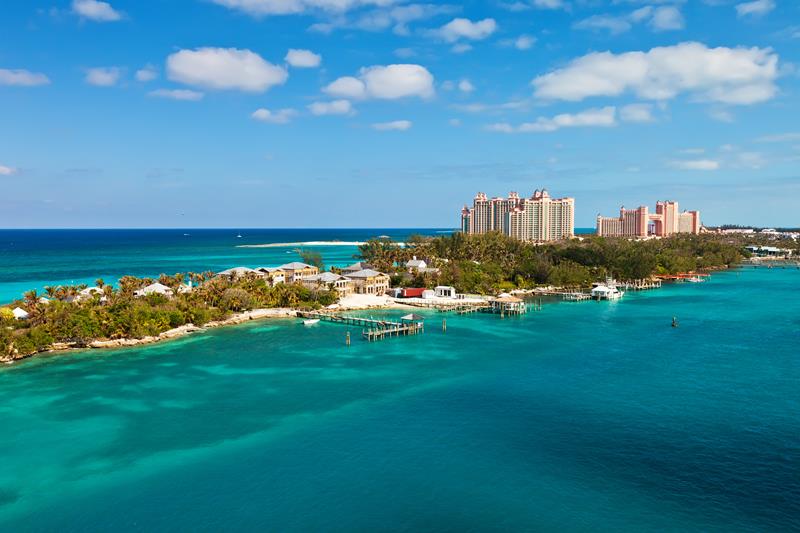 Capital of the Bahamas, Nassau is a cramped and crowded city that nevertheless has several things to recommend it: an engaging account of its piratical past at the Pirates of Nassau Museum; colourful creatures and plantlife at the Ardastra Gardens and Zoo; historic sights in the Old Town and at Fort Fincastle. But really you're going to be itching to get out to the area's legendary beaches for a spot of sunbathing, snorkeling, diving and swimming with dolphins; fortunately, direct flights with Delta of little over two hours ensure you'll have plenty of time to see both the city and the shore.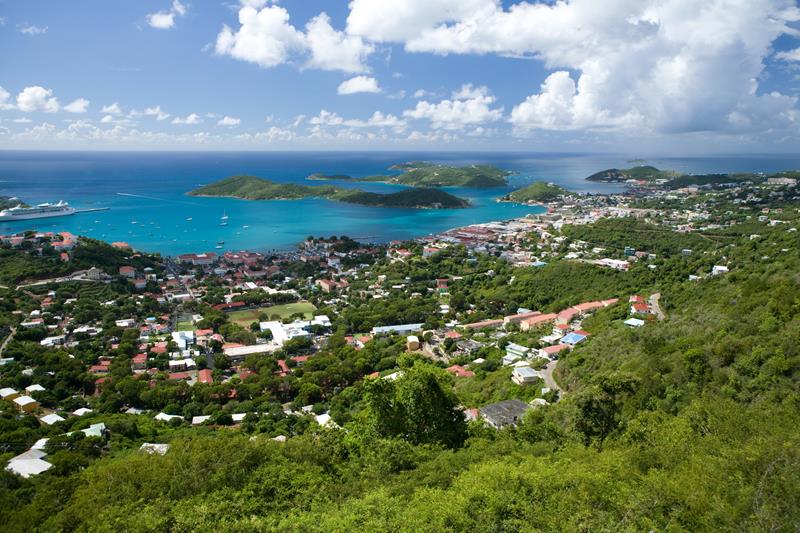 Famed for its hundreds of jewellery stores and the fine restaurants in Frenchtown that cater to the daily floods of cruise ship passengers, Charlotte Amalie is the biggest city on the Virgin Isle of St. Thomas. Beyond the winding streets and well-stocked shops of the city itself, the island is best-known for stunning Magen Bay, a mile-long crescent of white sand, as well as for a series of other beautiful beaches fringing the craggy interior. Nowhere could be simpler for a spot of shopping and sunbathing. The cheapest flights from Atlanta are indirect with Spirit and take eight hours; this flight time can be cut in half by travelling direct with Delta, but doing will likely add $150 to your airfare.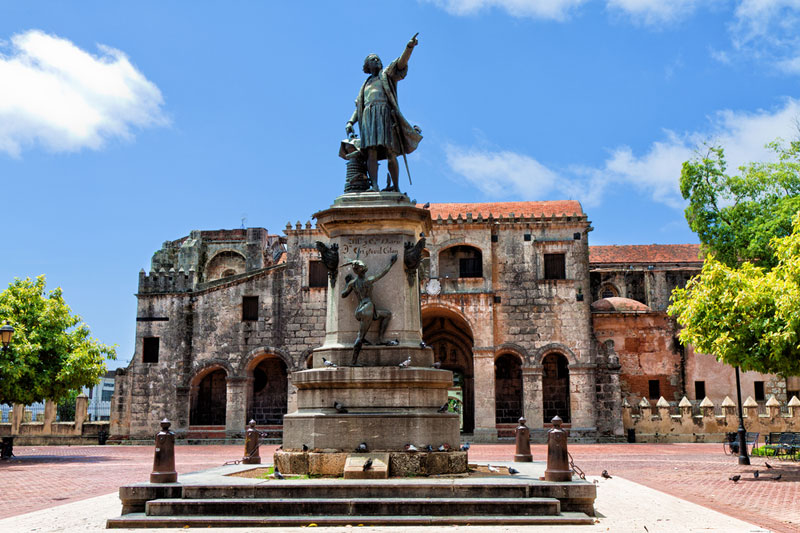 Yet another Dominican Republic destination comes in at fifth place: Santo Domingo is the capital of this beautiful country, a patchwork of verdant inland mountains, roaring jungle rivers, wild fields of untamed mangroves and crushed-coral coloured beaches. The city itself boasts a UNESCO-listed Ciudad Colonial, dominated by an exquisite Basilica and imposing Alcazar, and the many pleasures of George Washington Avenue, the seaside boulevard flanked by cocktail bars and Caribbean restaurants. The cheapest flights are with Spirit and include one stop and an overall travel time of approximately nine hours; fly direct with Delta to halve your travel time but add around $200 to your ticket cost.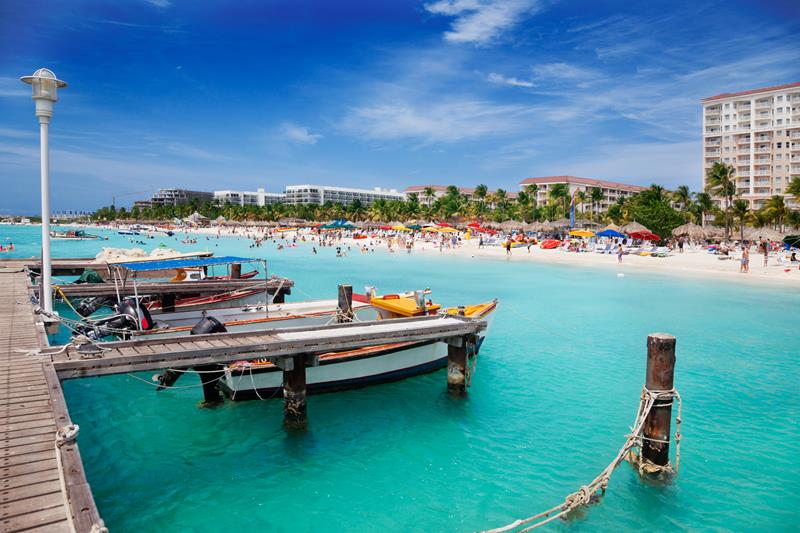 The best beach destination that the Netherlands has to offer, Oranjestad is the capital of a fragmentary relic of the age of imperialism - the island of Aruba just off the northern Venezuelan coast. Entirely flat and only six miles across at its widest point, Aruba is bordered by ivory sands to the south and jagged rock formations to the north. A popular weekend or week-long getaway spot, it's free from both the violent instability of post-Chavez Venezuela and the urgent, anxiety-inducing materialism of the United States. Flight options are divided between airfares of just under $400 on flights with stops, and just under $500 direct with Delta.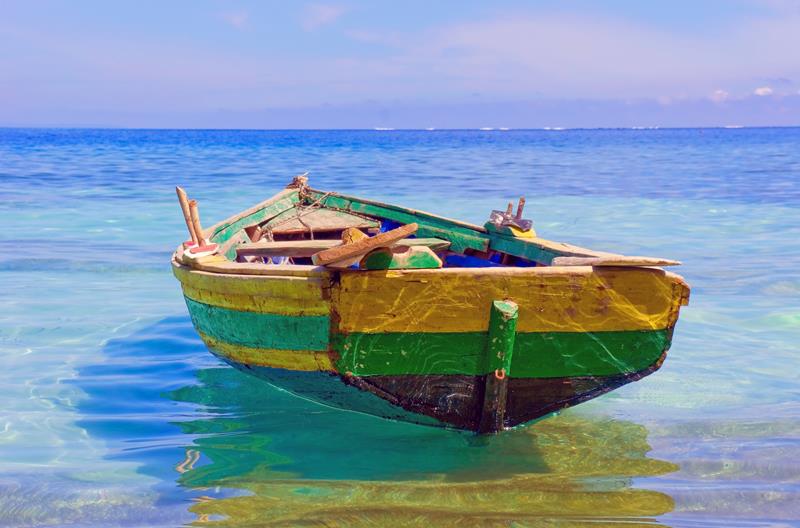 Port au Prince is not most people's first thought for a holiday destination, and its reputation for chaotic inequality evolved into an image of tragedy following the terrible earthquake of 2010. But as the city pulls itself back up from the ground, clears the rubble and searches for solutions to the still-remaining tent cities, there's an energy and dynamism on the streets that, mixed with a drop of Caribbean rum, makes it an exhilarating place to visit. Airfares follow a similar pattern to many Caribbean destinations from Atlanta: hub airline Delta operates super-convenient direct flights, but these generally cost at least $100 more than connecting flights with other airlines that add four or five hours to the overall journey time.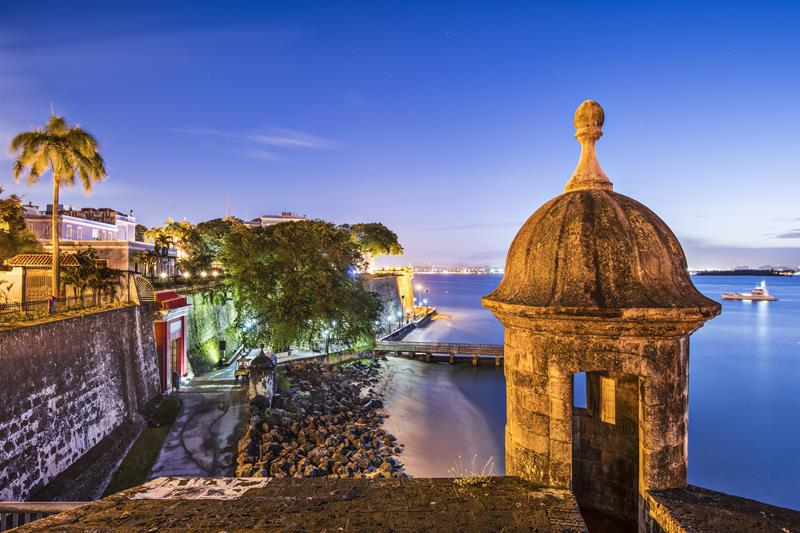 Puerto Rico's buzzing and historic capital has something for all visitors, from sun-drenched strolls round the exquisite colonial old town, to Latino grooves in the city's many jiving salsa bars. Then of course there's the sun, sea and sand of the nearby beaches at Condado and Isla Verde, where you can stay in a luxurious resort and have first pick of the snorkeling and scuba diving spots. The cheapest flights take nine hours with United, or you can pay $50 extra to fly direct with Delta.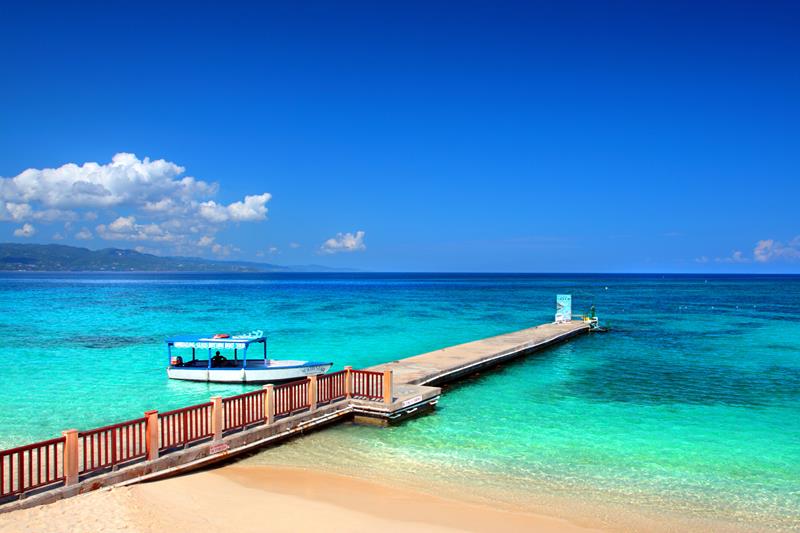 Before decimating the native populations of it and surrounding islands, Columbus was enchanted by his first sight of Jamaica, describing Montego as 'Fair Weather Bay'. These days, the bay is no longer the pure tropical idyll that Columbus discovered, and the seafront is lined with high-rise resorts such as the luxuriant Sandals Royal Caribbean Resort. Highlights for twenty-first century visitors include catching rays at Doctor's Cave beach, kicking up sand with Chukka adventure activities, and savouring authentic Jamaican cuisine at Scotchies. Flights are cheapest - indeed they are exceptionally cheap - with Spirit, but you'll have to tolerate a journey time of between 14 and 20 hours to get these prices; alternatively, fly direct with Delta for an extra hundred or so dollars.