Unfortunately, from the landlocked depths of the Midwest, it can sometimes be difficult to find the time to make the journey to the Caribbean. Enter Chicago's O'Hare International Airport, which now offers such a ton of connections to the sunny reaches of the Caribbean. Just think: shimmering white sands, crooked bamboo beach bars, turquoise waves. Read on for the 10 cheapest flights from Chicago to the Caribbean ... and start packing.
Download Hopper's new mobile app to find the best deals on flights from Chicago!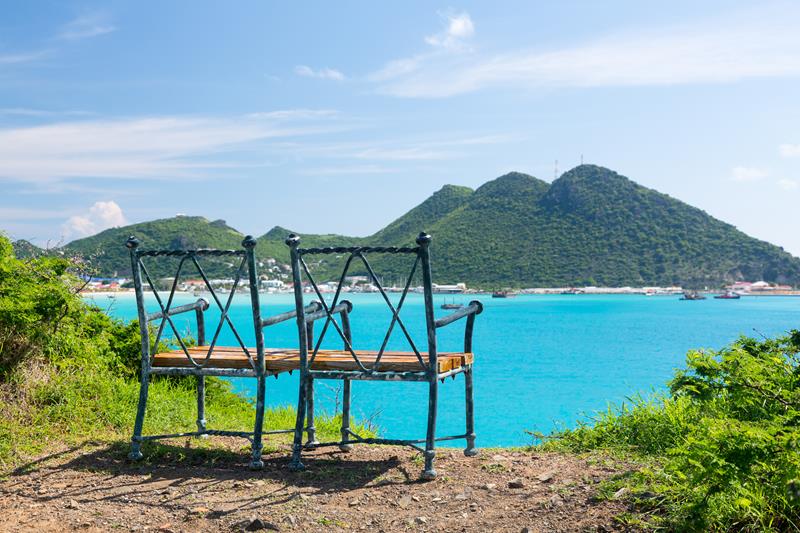 Strewn out between the scintillating waters of the Great Bay and the rising hills of Saint Martin, the city of Philipsburg touts crumbling colonial forts, a laid-back Caribbean-slash-Dutch vibe and some of the most celebrated shopping centers in the world (all duty free, of course!). To prep your pockets for a retail blowout here, be sure to opt for indirect air connections into town, going on Air Canada via Toronto or Spirit Airlines via Fort Lauderdale for the cheapest tickets available.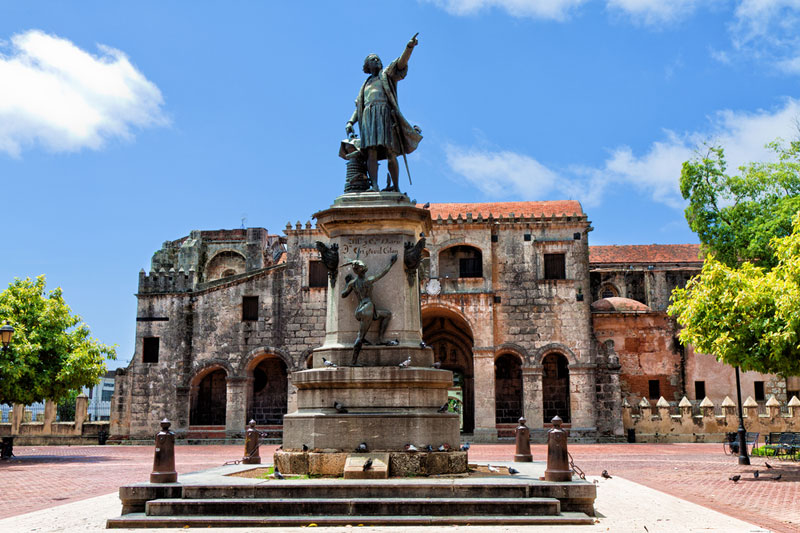 With more than 500 years of colonial history, the city of Santo Domingo — the largest in the entire Caribbean — is practically bursting at the seams with Spanish fortresses and exquisite church facades, not to mention some of the oldest streets in the New World. If that sounds like your kind of thing, then be sure to check out these super cheap flights between Chicago and the city's Las Americas International Airport, which all go indirect for an average of just $478!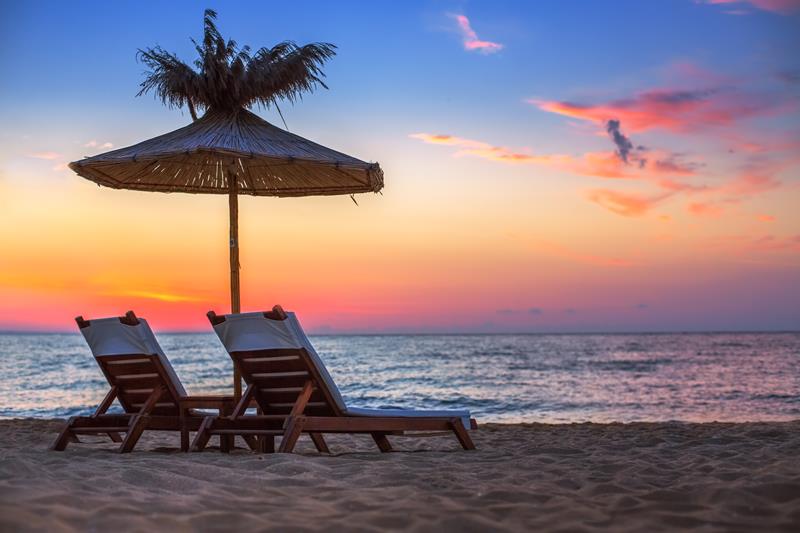 There's a good reason why Punta Cana is one of the Caribbean's undisputed holidaying meccas, and it's not only to do with the region's glorious stretches of palm-shaded sand and rolling surf, but also the veritable wealth of luxurious hotels that clusters just a stone's throw from the ocean here, and — of course — the fantastic air connections offered by the Punta Cana Airport. One such connection joins with Chicago's O'Hare International and offers fliers out of Illinois nonstop routes into town for around just $475!
Looking for cheap flights to the Dominican Republic? Download Hopper's new mobile app now!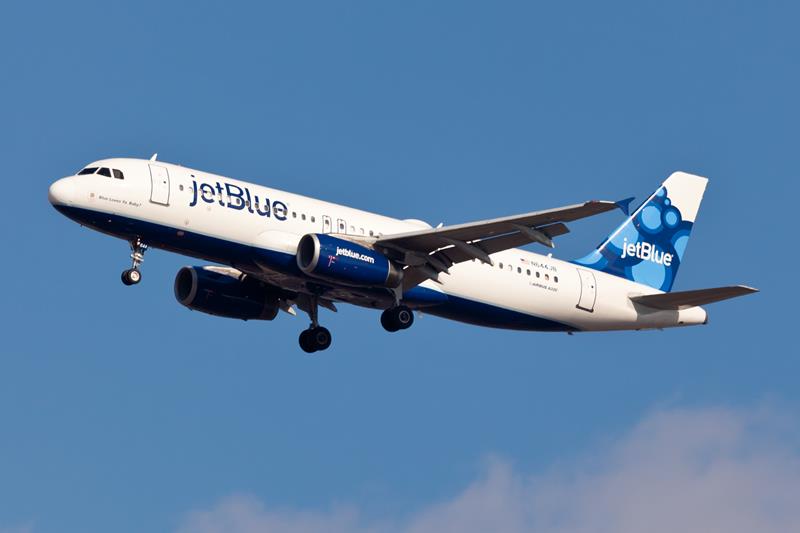 Unfortunately for any Midwesterners eager to get their feet in the sands, there's only one direct connection on offer from Chicago to the beautiful island of St Thomas in the USVI, and it will cost passengers a whopping $599 round trip! However, there are also oodles of indirect connections available for those who think they can hold in the excitement just a little longer, and these do well to bring the weighted average of the route down to around just $461. Oh, and for the best bargains, JetBlue is the way to go!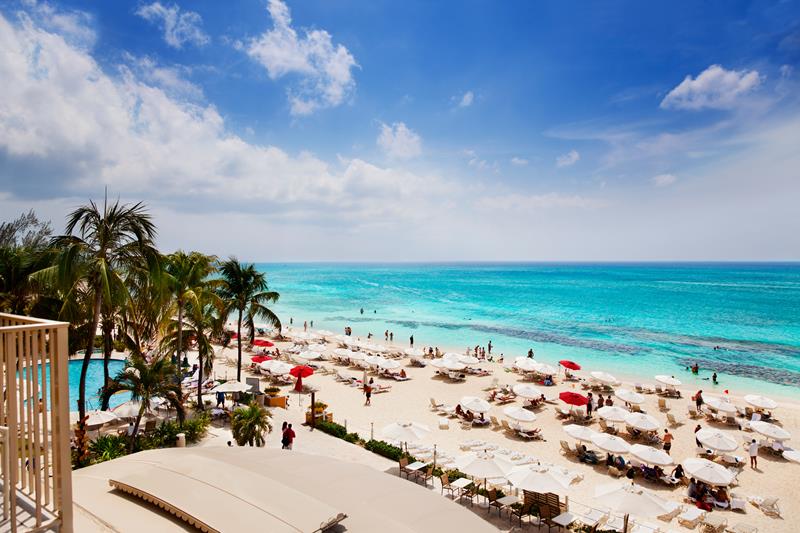 With more millionaires than you can wobble a private yacht at and some of the most exclusive, high-luxury resorts in the entire Caribbean region, you could be forgiven for thinking that flights into George Town would cost a whole lot more than they actually do. However, the price of tickets for travelers out of Chicago's O'Hare International Airport this year is ebbing at a wallet-friendly $458 round trip, with the cheapest connections going on United Airlines via Houston and a slightly more expensive option available on Cayman Airways nonstop.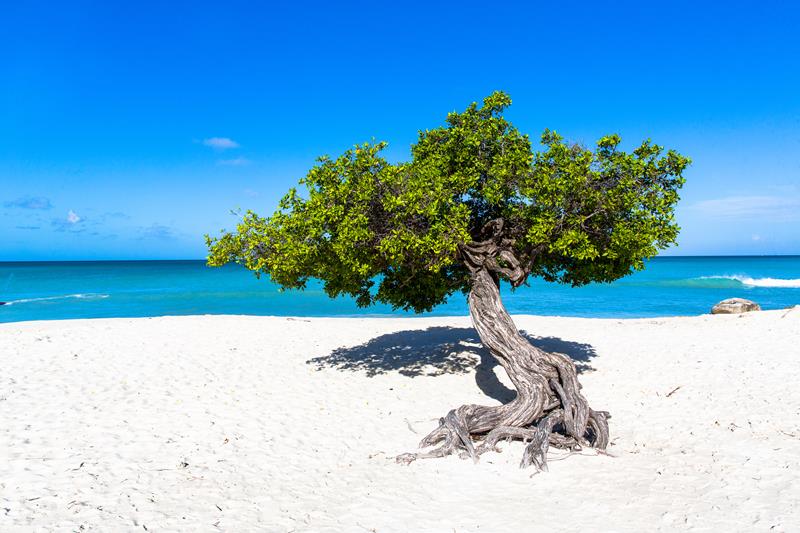 No one wants their Caribbean holiday to fall prey to the hurricanes and storms of the Atlantic Belt, which is why Aruba of the ABCs is the perfect place to choose for a budget low-season jaunt to the tropics, sitting just off the northern coast of Venezuela and far away from the normal typhoon trail. What's more, with indirect connections to the capital at Oranjestad costing fliers out of Chicago an average of just $437 return this year, there's likely to be even more cash in the bank account before departure!
Looking for cheap flights to Aruba? Download Hopper's new mobile app now!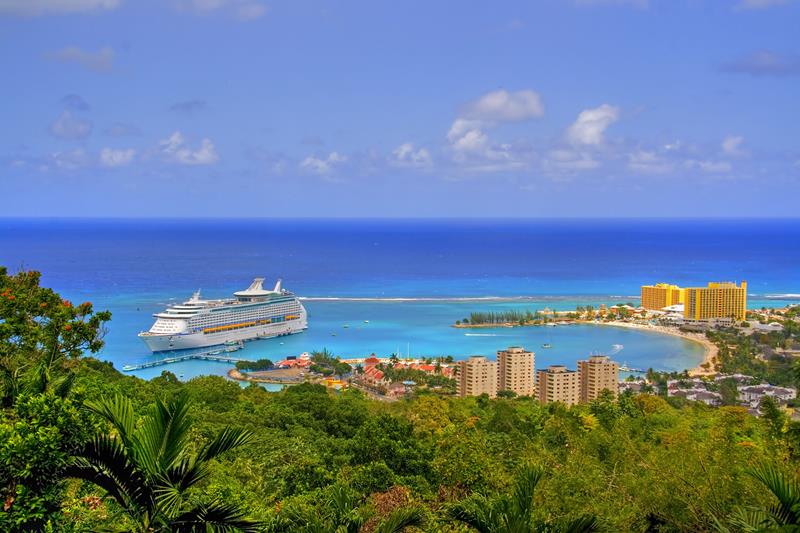 Some travelers opt to linger in Montego Bay for the rum shacks and local saltfish kitchens, while others head east along the coast to the exclusive James Bond-style resorts of Ocho Rios. Many make for Negril in the west, where the palm groves and lapping shore waters of the Seven Mile Beach await in all their tropical glory. Whatever you've got in mind for your Jamaican jaunt this year, you can rest assured that these nonstop air connections between Chicago's O'Hare International and Sangster Airport for just $435 are one of the best bargains going!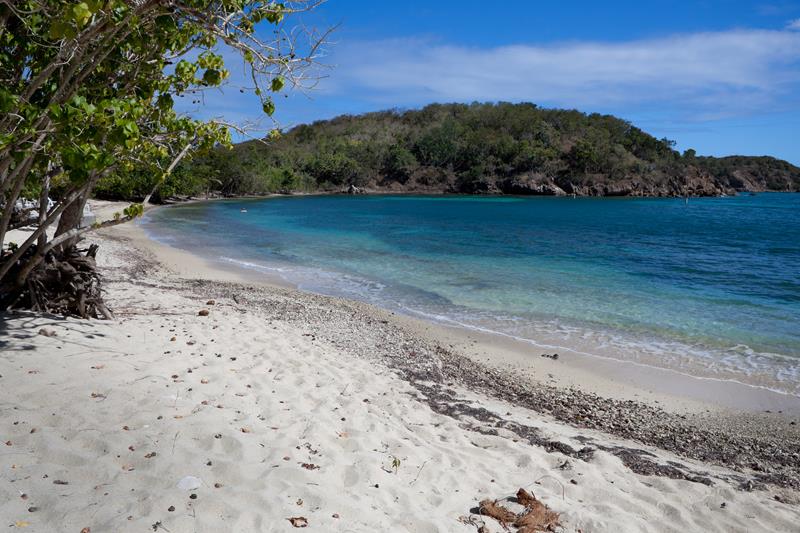 As the gateway to the wild and rugged island of Saint Croix in the USVI, Christiansted opens up a backcountry of ancient volcanic peaks, dense jungle, bioluminescent bays of multicolored coral reefs and some of the best diving spots in the world! If that sounds like your idea of a real tropical holiday, then be sure to check out these bargain indirect connections from Chicago, which, with their average round trip price tag of just $434, are currently the third cheapest on offer between the Windy City and the Caribbean!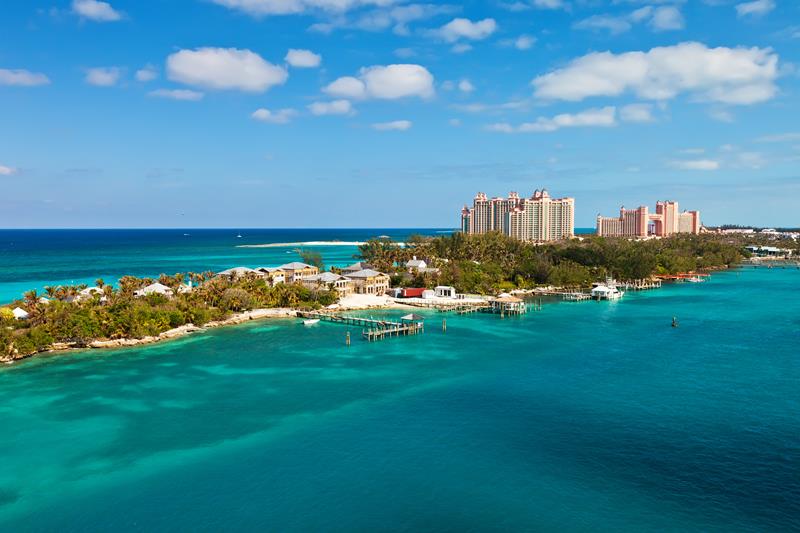 Chicago locals could see themselves transported to the pirate haunt of Nassau this year, paying around just $408 for flights going indirect with either American Airlines or US Airways. Don't worry, though: The galleons and muskets have all but disappeared, leaving the Bahamas with just a whiff of its old buccaneer boisterousness in the form of fortresses and the occasional pirate museum. Instead, why not try the shimmering white sands of Paradise Island and Cable Beach? Your choice!
Looking for cheap flights to the Bahamas? Download Hopper's new mobile app now!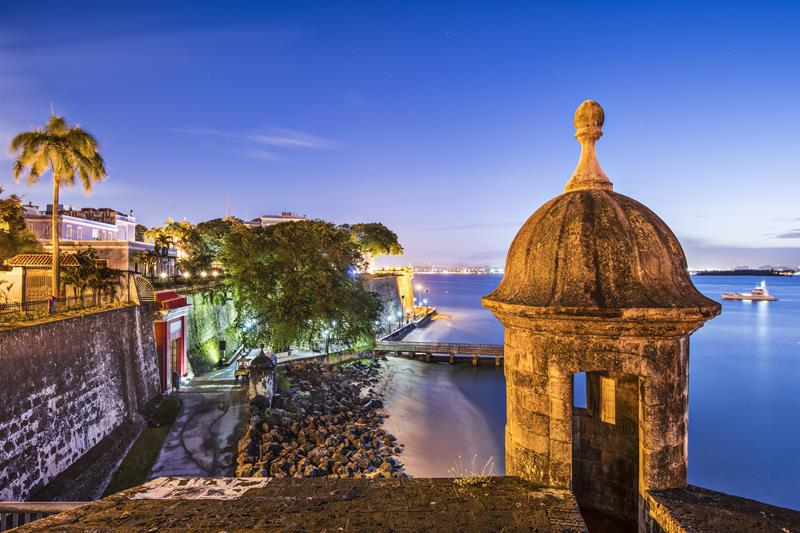 Riding high as both the single most popular Caribbean destination serviced by flights departing out of Chicago's O'Hare International Airport, and the cheapest overall, is pretty San Juan of Puerto Rico, an enthralling colonial town of spring-breaker bars and palm-threaded surfing beaches that rarely fail to impress and de-stress in equal measure! Expect to pay in the region of just $331 for tickets into town, which is the average price for nonstop, return trip flights on all of the four major airlines currently making the hop.
No matter which Caribbean island you're looking to jet off to, Hopper's new mobile app can help you get there for cheap. Here's how it works: Download the new Hopper app and set up airfare alerts for your destination. Hopper will then monitor flight prices and alert you when they reach their lowest possible prices. We'll even tell you if you should book now or wait a bit longer for prices to drop. Download it now!