Sure, there's something to be said for Rocky Mountain skiing, but for Denver locals who prefer beaches to snowy slopes, nothing beats the pristine sands of the Caribbean. If you're looking to escape landlocked Colorado and trade your skis for a pair of sandals and a daiquiri, look no further than this list of the 10 cheapest flights from Denver International Airport to the Caribbean. It's been compiled by Hopper's number-crunching team, analyzing huge piles of flight data to find amazing airfare deals and some of the very best tropical destinations to visit on a reasonable budget. Enjoy!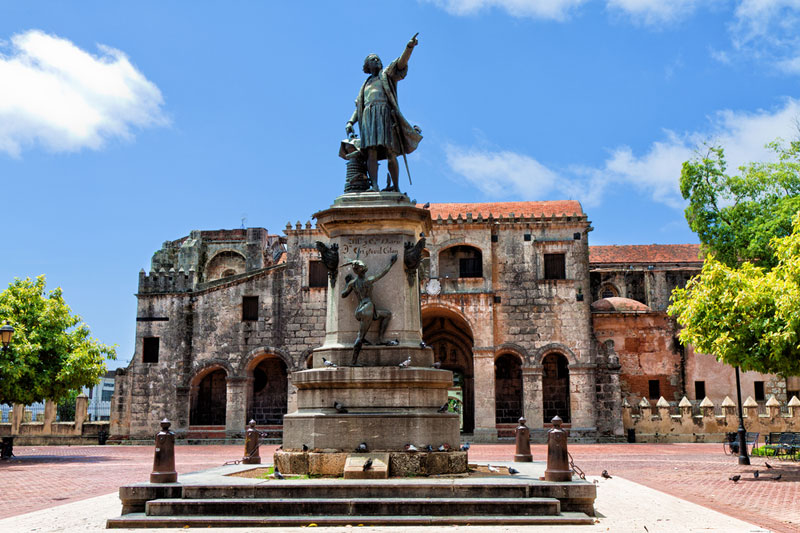 With the pristine white sands of Boca Chica, the waterfront shopping on El Malecon, and historic attractions that include the remains of Christopher Columbus, Santo Domingo's a perfect way to kick off the list, offering both old-world charm and the lazy luxury of a Caribbean vacation experience. Although travelers from Denver can't fly there directly, there are five airlines all offering flights with stops to Santo Domingo. Low-cost carrier JetBlue Airways tops the list.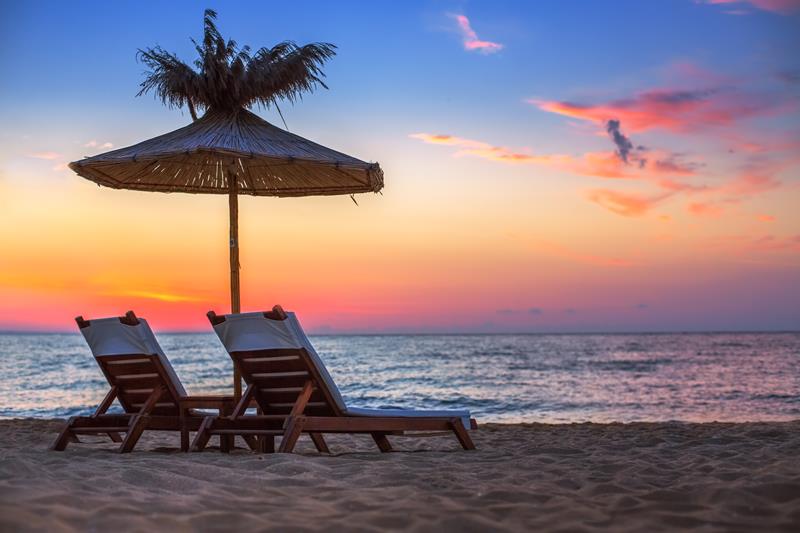 Delta's great deals on flights with stops to Punta Cana — sometimes as low as $420, well below the average cost of $484 — means you'll have plenty of money left over to spend on snorkeling, surfing, horseback riding or even zip lining to keep you busy between sunbathing sessions. Impatient? Frontier offers direct flights that'll have you swimming with dolphins or exploring the Hoyo Azul cave spring in no time, provided you're willing to spend upwards of $900 on airfare.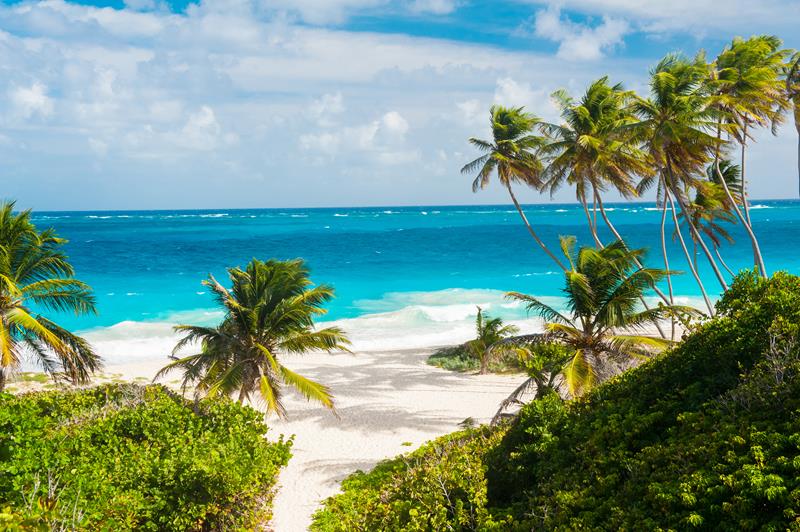 The capital of Barbados offers not only beautiful beaches but also great opportunities to explore the local culture by visiting the Barbados Museum, catching a cricket match or going clubbing on Baxter's Road. And with the constant flow of cruise ships that stop by to drop off tourists, you can be sure the duty-free shopping is top-notch as well. As with the rest of the destinations on this list, Denver residents won't be able to hop on a direct flight to Bridgetown, but US Airways and American Airlines' great deals on flights with stops make the layovers well worth it.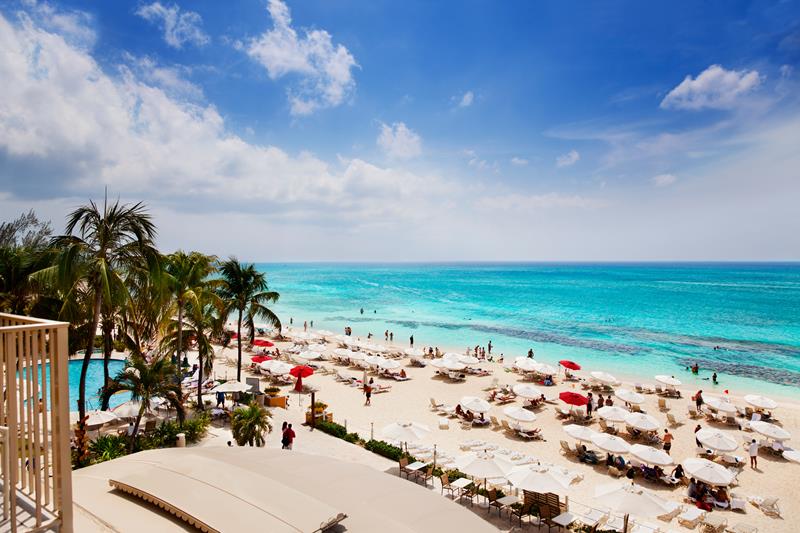 George Town boasts easy access to a variety of beaches, water activities, and excursions that range from the relaxing Queen Elizabeth II Botanic Park to the foreboding black volcanic rock formations of Hell in West Bay. Its most popular attraction, though, is undoubtedly Stingray City, where tourists can snorkel in the company of large but docile rays. Want to meet those surprisingly cute creatures? United and Delta's flights with stops are hands-down the best choice.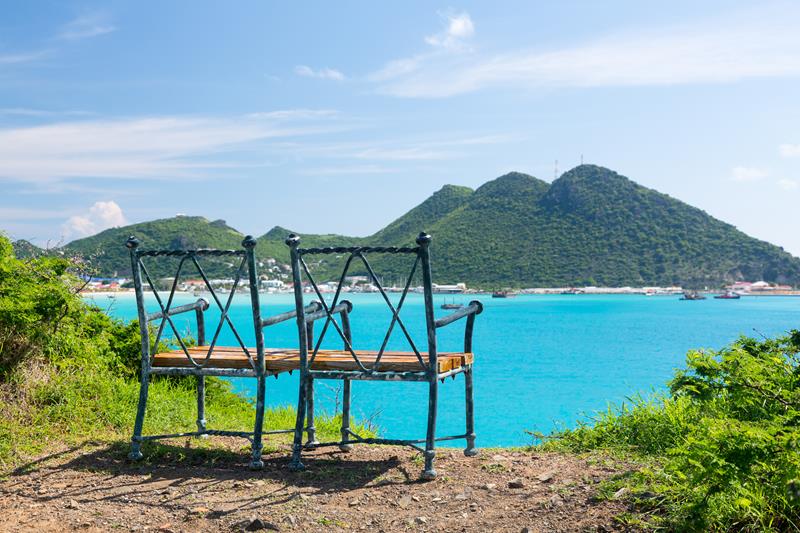 Saint Martin, an island split into French and Dutch territories, offers travelers a great mix of Caribbean fun and European sophistication. Landing in Philipsburg will put you right in the Dutch half of the island, where some of the best shopping in the Caribbean awaits. But the island is small enough to be easily explored, and the French side is also well worth a visit for its delicious cuisine and natural beauty. There are five airlines offering flights with stops to Philipsburg, but American and US offer the best deals by far.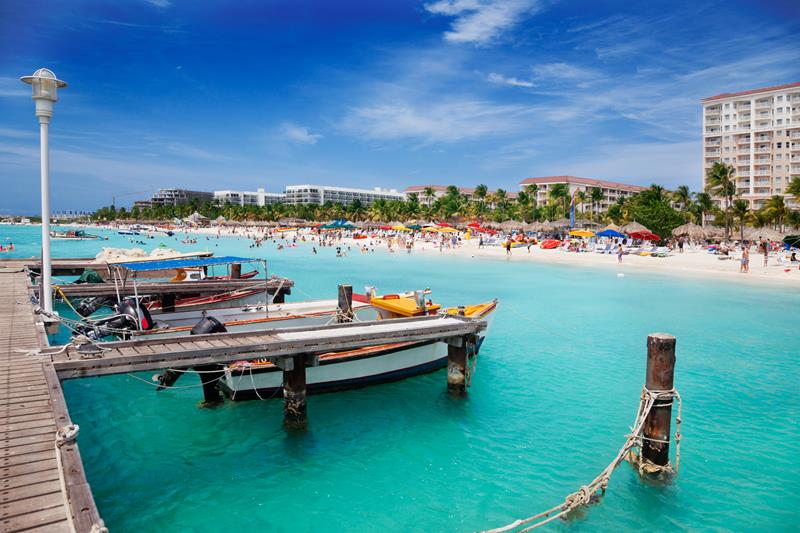 The warm waters and near-constant 82-degree weather found in Oranjestad make it a great destination all year long, but fliers looking to save a few extra bucks should travel there in mid March, when airfare rates are at their lowest. No matter the season, though, Spirit Airlines offers the cheapest round trips with stops to Oranjestad — often a hundred dollars lower than the overall average rate, making it that much easier to splurge on boat rides, snorkeling, shopping and locally brewed beers once you're there.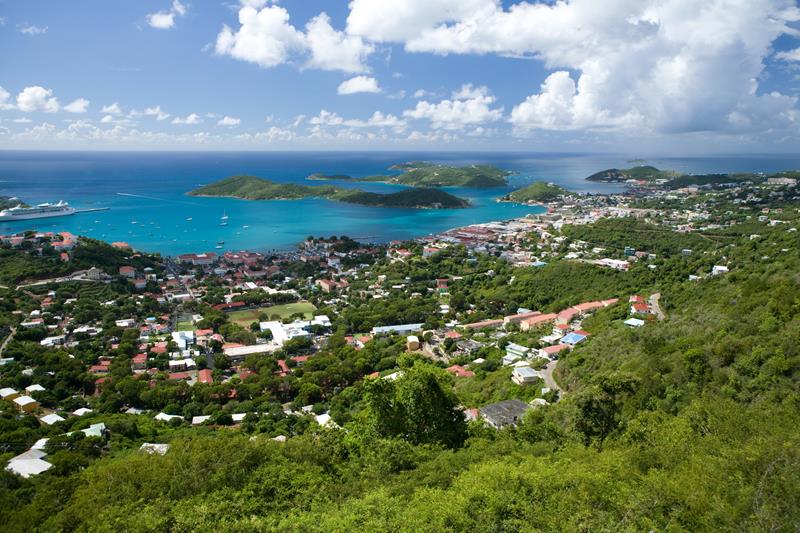 Although it's now one of the busiest ports in the Caribbean, Charlotte Amalie was once known as a haven for pirate ships, and attractions such as Blackbeard's Castle are testament to its colorful history. If eyepatches and grog aren't what you're looking for, try the outdoor bazaars, romantic Magen's Bay, or even Magic Ice, the largest permanent ice gallery in the world, which doubles as a great escape from the heat. Delta boasts the cheapest rates out of five airlines, but budget-minded fliers can also save up to $301 by opting for a Wednesday departure and return.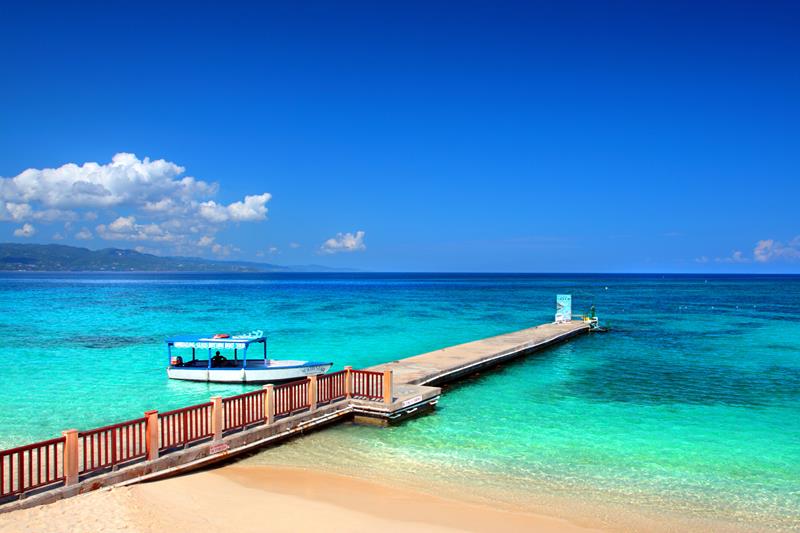 Spirit Airlines makes round trips to Jamaica for less than $400 possible with their awesome deals on flights to Montego Bay, a destination that offers a bit of everything — a busy downtown area with tasty food; raucous nightlife and souvenirs galore; some lovely beaches including the notoriously beautiful Doctor's Cave Beach; sports like horseback riding and rafting; and to top it all off, easy access to other major tourist locations such as Kingston and Ocho Rios.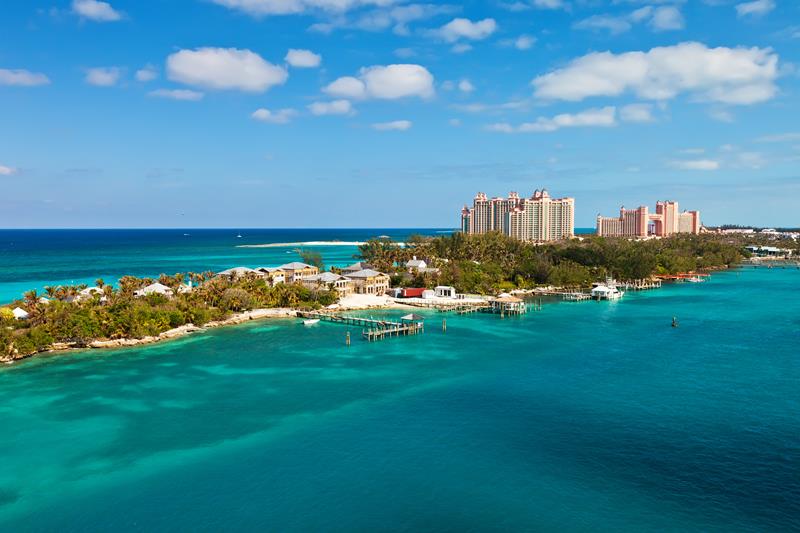 Experience the friendly, laid-back atmosphere of the Bahamas with a horse-drawn carriage ride along streets lined with pastel-colored buildings, a bit of shopping on Bay Street or simply a lazy afternoon on the beach punctuated by frosty daiquiris and conch fritters. Denver residents can get to this tropical heaven for as low as $374 with United's round trips with stops, which means an unbelievably cheap opportunity to cross Nassau's bright coral reefs off your bucket list.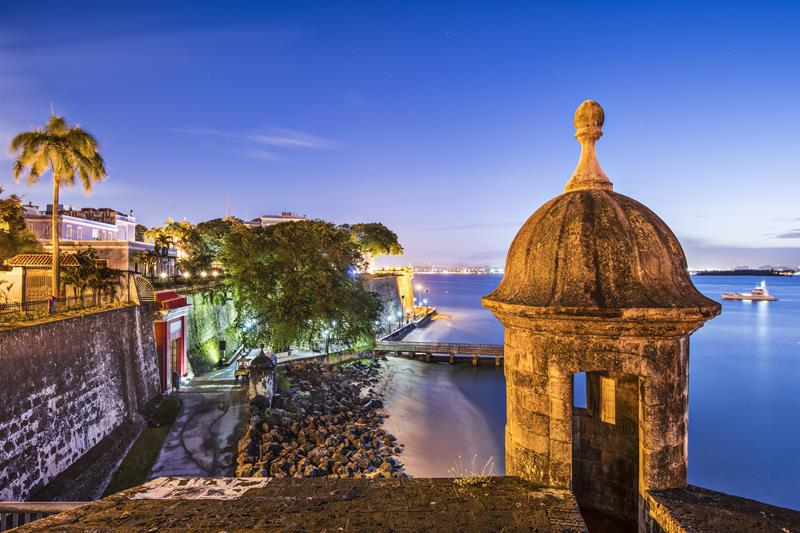 Can't choose between a cultural capital and a beach destination? You can have both. With its incredible range of attractions, beaches and parks, San Juan is a worthy number one that'll guarantee an amazing vacation packed with shopping, nightlife, cobblestone streets dotted with historic buildings, and art galleries that focus on Latin American and Caribbean works. Travelers can't go wrong by choosing Delta's dirt-cheap round trips, but Hopper's reports also show that flying out on and returning on Tuesdays is a great way to save a bit more on airfare to this destination.