In 2013 Turkish Airlines launched a direct route between Houston and Istanbul and in doing so transformed connections between Texas and Europe. George Bush Intercontinental is now among the best airports in the country for low-cost flights to Europe, with incredibly cheap round-trip airfares available to a whole host of destinations, from ancient Athens to achingly contemporary Amsterdam to breeze-cooled cities on the Iberian peninsula. All Turkish flights connect in Istanbul, which can add a few hours to the travel time but, with fares frequently several hundred dollars cheaper than any alternative, it's usually worth exerting a little patience.
Here we analyze the opportunities offered on this new route and figure out the ten cheapest European cities, on average, that you can fly to from Houston's George Bush Intercontinental.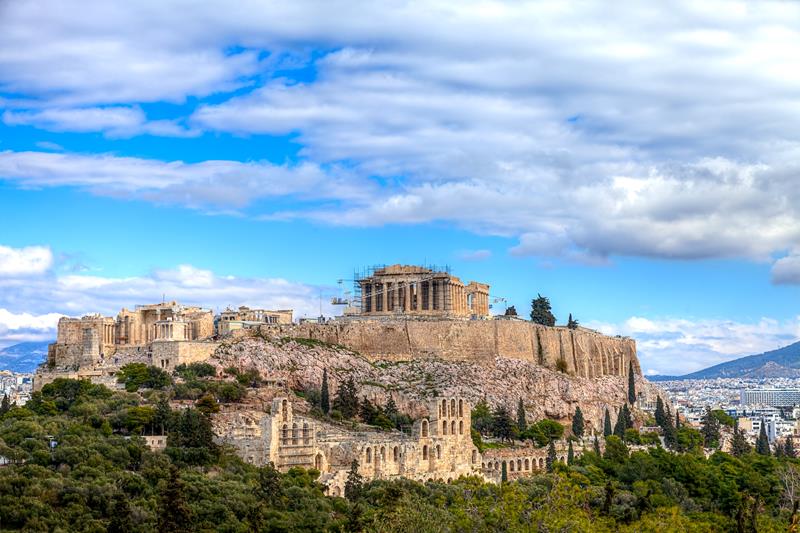 Discover the roots of European civilisation on these Turkish Airlines flights from Houston, with a connection in Istanbul and journey time of around 16 hours. Sights such as the Acropolis, Ancient Agora, Kerameikos and the Temple of Olympian Zeus will transport you back to the world of antiquity, when Plato and Aristotle strode the city's stone-hewn streets discoursing on the nature of reality. And if you need a few modern-day pleasures to round out your vacation, the pretty districts of Plaka, Monastiraki and Thissio, lying at the foot of the acropolis, are replete with bars, cafes restaurants and artisan shops.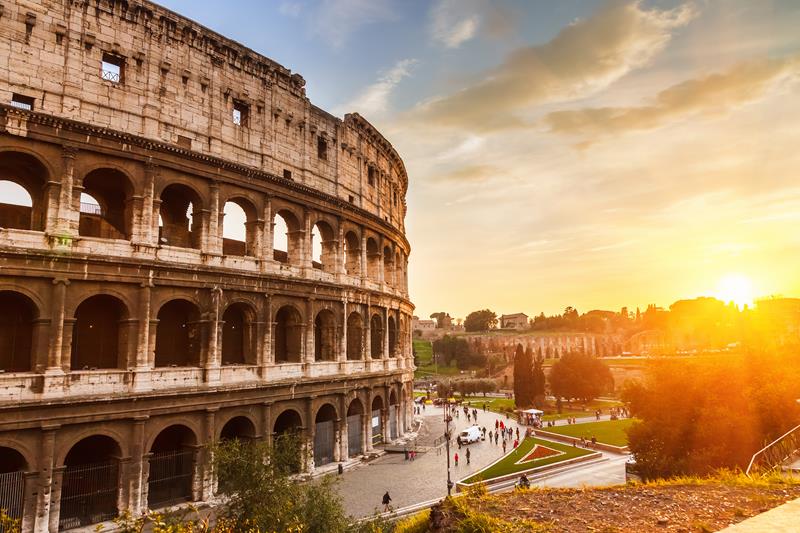 Explore more evocative ruins of a lost empire in the Italian capital of Rome, where structures built 2000 years ago continue to vie for attention with the gleaming edifices of modern-day capitalism. Alongside such incredible sights as the Roman Colosseum - where scratches made by the strikes and thrusts of embattled gladiators are still visible on the vast stone walls - you can visit the magnificent St. Peter's Basilica, built in 324 A.D. to mark the spot where St Peter was crucified and reconstructed under the aegis of Michelangelo 1200 years later. And then there are the city's many other delights, in particular its fantastic food: enjoy views over the eternal city while dining at three-Michelin starred La Pergola, or feast on some of the world's finest Neapolitan pizza at La Gatta Mangiona. Only connecting flights are available from Houston, and Turkish Airlines offer the cheapest - around $500 cheaper than any alternative.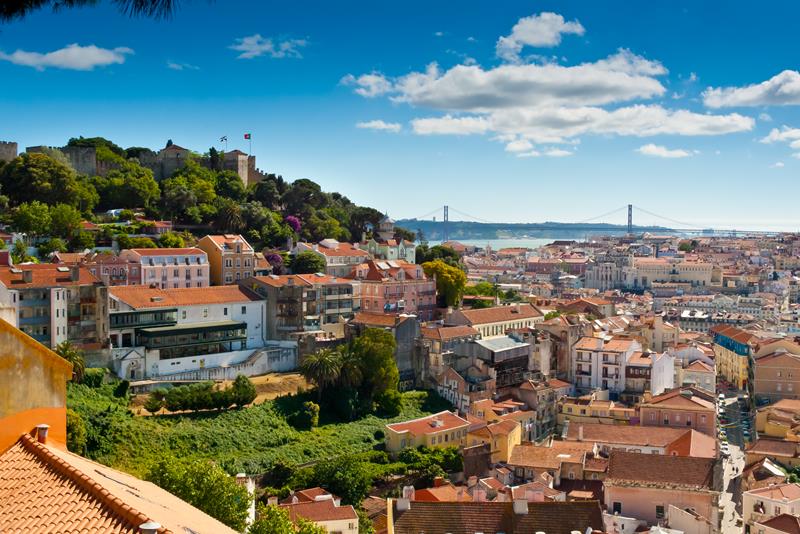 Perched on Europe's western tip, balmy, breeze-cooled Lisbon is a gorgeous destination for a romantic city-break. During the day you can stroll the pretty and compact Alfama or old town, a dense weave of cobbled streets spread beneath scentful bougainvillea-hung balconies, full of shady squares and quaint cafes. Then, once dusk descends, head up to Barrio Alto, another picturesque urban labyrinth where the city's best bars, restaurants and all-night clubs cluster on a lamp-lit hillside. All flights between Lisbon and Houston involve connections and Turkish offer airfares that beat the competition by at least $300.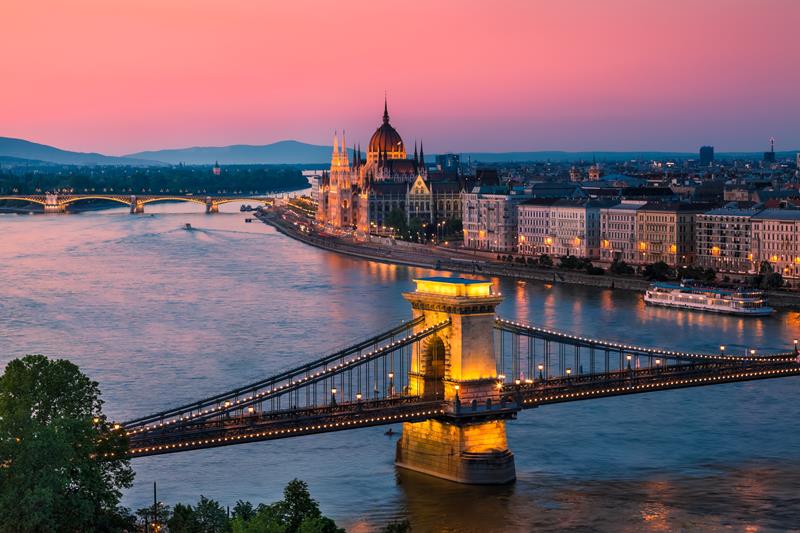 Hungary's vibrant capital is a full-throttle mash-up of Magyar myth, faded imperial glory and raucous contemporary living. The city's western side, Buda, hosts its magnificent castle, crowning the crest of a steep hill, along with a handful of excellent museums. Its eastern half, Pest, is dominated by an extravagantly Gothic neo parliament - modeled on London's iconic equivalent - and the austerely neoclassical St. Stephen's Basilica. Pest is also packed with the city's many stylish cafes and bars, and it's worth looking out for its wood-paneled wine pubs, where surprisingly good Hungarian wine flows for an outrageously low price. Several airlines offer connecting flights for under $800 but, again, Turkish Airlines beat the competition with their super-cheap airfares.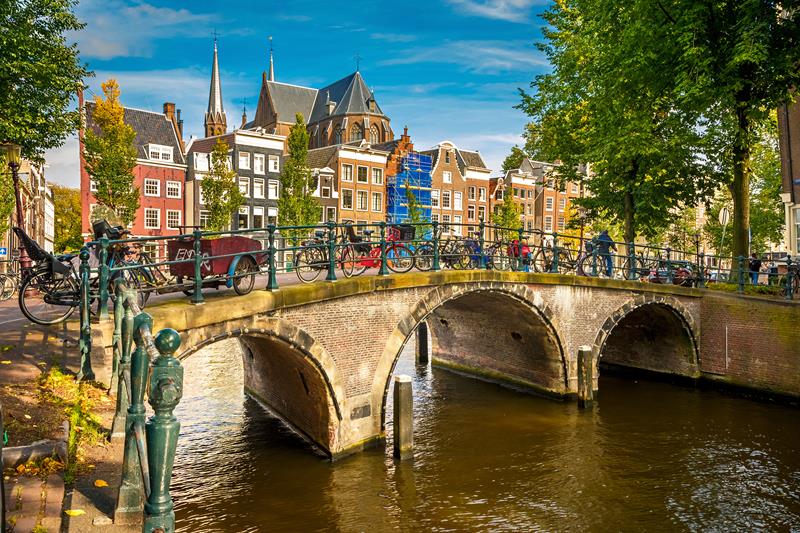 Amsterdam is another terrific destination for a short city-break, particularly if you visit during the warm late-spring and summer months. Its top sights - which no visitor should miss - include the pair of world-class art galleries, the Van Gogh Museum and Rijksmuseum, and the devastating Anne Frank House. Indeed culture thrives across all quarters, whether you're seeking opera or gay bars, fine restaurants or arthouse cinema. It's a city utterly unlike the heat and glass of youthful Houston, and you can get there for only $750 on connecting Turkish Airline flights.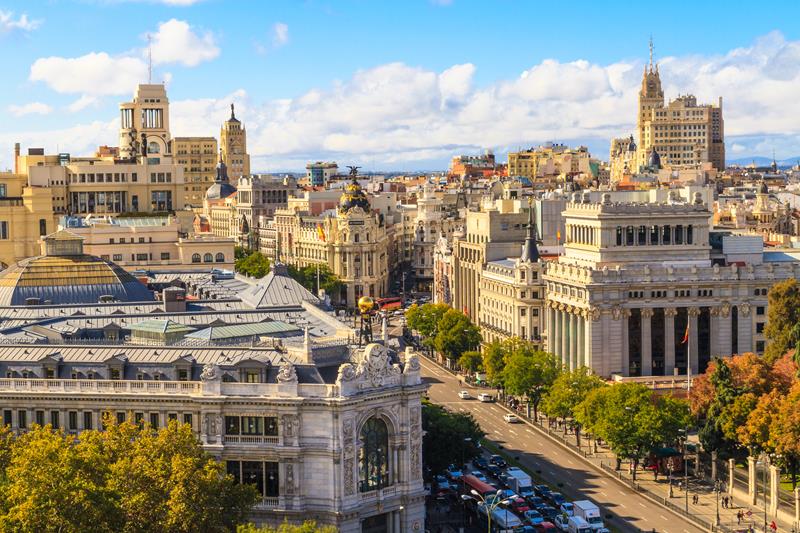 In many ways Madrid resembles an American city more than any of the other European settlements on this list: it was a purpose-built capital consciously created to provide an effective administrative center for the country's governance. But through the centuries since it has been thoroughly soaked in Spanish culture, from the marvelous tapas - be sure to snack on the local specialty of a lemon-drizzled calamari sandwich - to the winding alleys, grand plazas and mighty Catholic churches of its surprisingly picturesque center. As a whole, it's also home to one of the best art collections in the world, with la mayoria concentrated in the sublime Prado museum. Fly there from Houston with Turkish Airlines and, although the trip will take 25 hours, it'll cost you several hundred dollars less than flying with any other airline.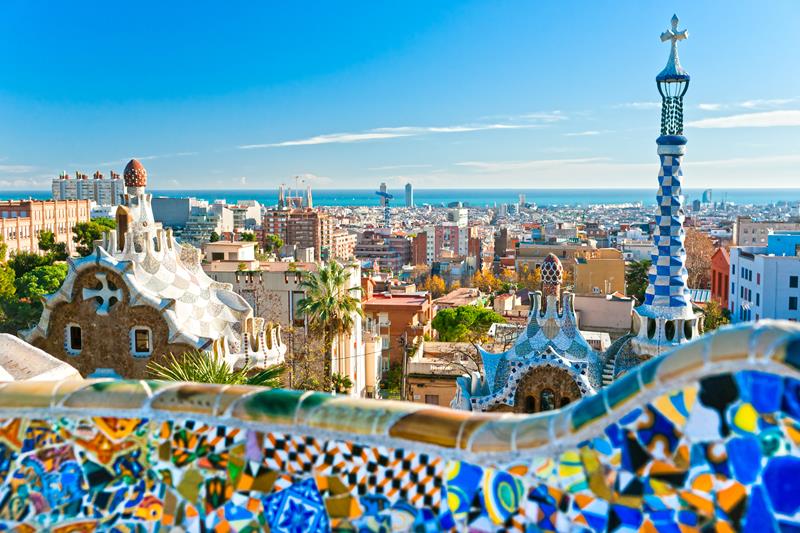 Yet another sublime city-break destination, there are few more pleasurable places to pass a spring or summer weekend than in Catalonia's dynamic capital. From Gaudi's spectacular architectural legacy, to the beaches and bars of shoreline Barceloneta, to the inexhaustible supply of terrific tapas joints, to the twin pedestrianised districts of Barri Gotic and El Raval where you could wander, snacking and supping, for days on end, it's simply a glorious city to get to know. Go on, just book those damn tickets - they cost little more than $750 with Turkish Airlines, and take less than 20 hours, despite connecting in Istanbul.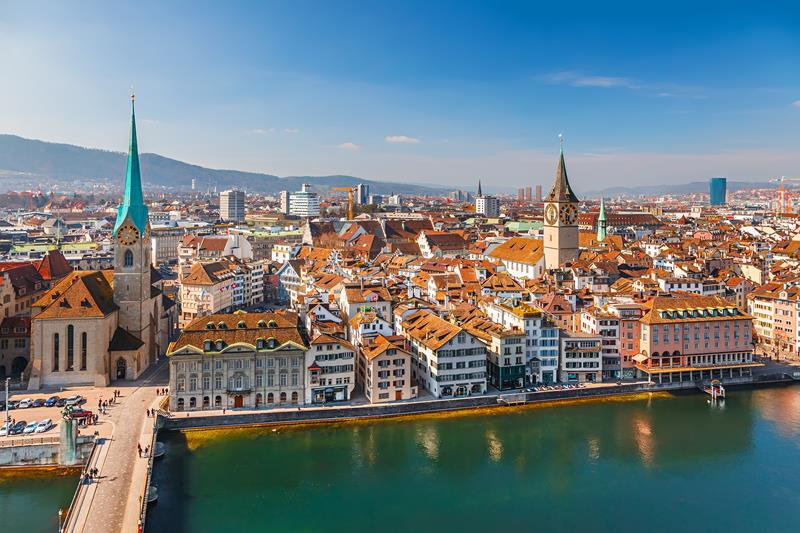 Switzerland's biggest city is as spectacularly situated as anyone clued up on the country would expect, set beside a glittering lake and back-dropped by snowy mountain peaks. And the city itself is about as different from Texas as its Alpine surroundings: cafes and restaurants are dotted among the chaotic warren of medieval streets that compose the Niedorf district, while the city's former industrial heartlands to the north have followed a European trend and evolved into a happening eco-system of bars and clubs. Swap Texas for a little Swiss magic on connecting Turkish Airline flights that take between 18 and 30 hours, and cost $500 less than any alternative.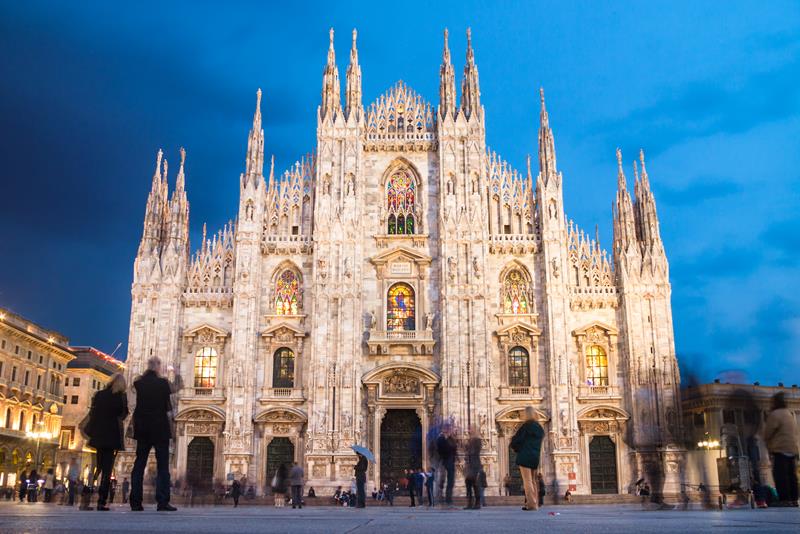 Milan is unique among Italian cities, an economic powerhouse - unusual as Italy loafs in the post-crisis, post-Berlusconi blues - where medieval streets disappear into the black hole left by a WW2 bomb site, where relics of Mussolini-era fascism squat beneath the shadow of a mighty Gothic cathedral. Its vibrant contemporary scene mixes great cafes, bars and restaurants with the high-capital fashion of the world - yes, take a step back, gay Paris. If all this sounds intriguing, then Turkish Airlines operate the cheapest flights which, despite connecting in Istanbul, are just as fast as any other option.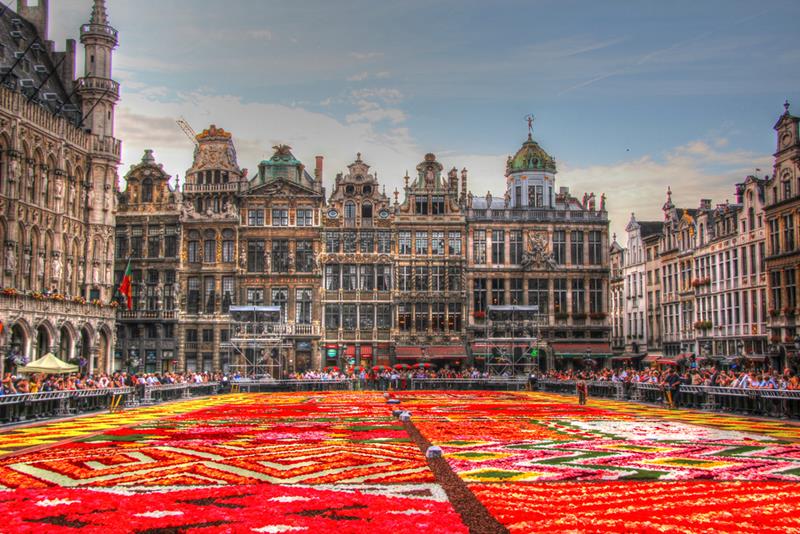 In Europe these days Brussels brings to mind the labyrinthine procedures of broadly benign European governance, as the continent - post its own terrible civil-war equivalents through the first half of the 20th century - inches towards a US-style federalism. So why not beat the Europeans at their own game and get to know the real Brussels, a fascinating and vibrant modern city that mixes French and Flemish cultural and culinary influences. The city is smoothly functioning but this efficiency extends to the quality of quotidian life, and wherever you stroll, you'll never be far from a cosy cafe or stylish bar. Flights with Brussels Airlines will get you there in 15 hours - but if you can tolerate an extra three hours travel time you can save $350 by flying with Turkish.