It's only a short hop across central America from Texas, so if you've your passport at the ready and fancy an adventurous vacation discovering somewhere truly new, then take a look at these great-value flights between Houston and a range of top South American destinations. Here at Hopper we've analysed the results of millions of individual airfare searches to find out the ten cheapest Latino destinations you can fly to from Houston International. The results are rather promising. They encompass a great swath of what Latin America has to offer, from voyages of urban discovery in sprawling Sao Paulo to Caribbean coves and culture in beautiful Cartagena. All you have to do is decide on a destination, then hop over to our When to Fly and Buy reports page to figure out the best deals on the dates that you wish to fly.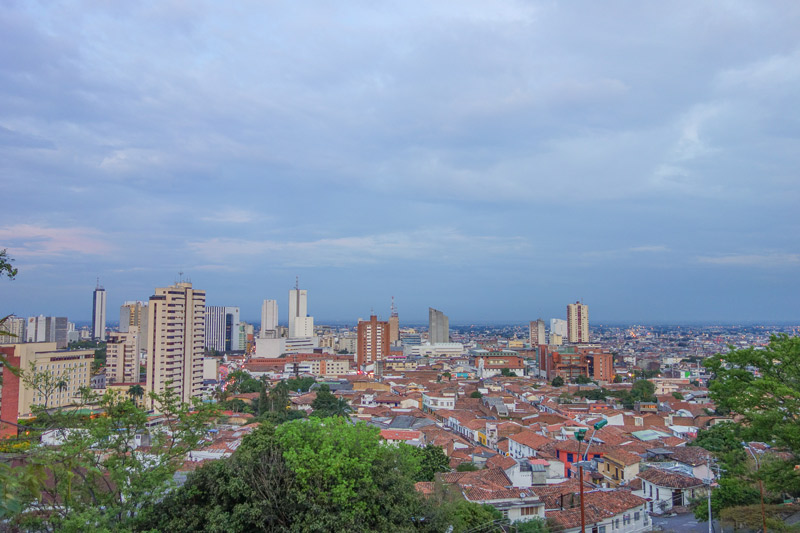 Cali is not at the heart of Colombia's tourist trade - it lacks the Caribbean beauty of Cartagena, the immediate style of Medellin or the history and sprawling possibilities of Bogota. But if you want to see a little of the real Colombia - while enjoying a warm, Pacific-freshened climate at 1000 meters above sea level - it's an excellent choice of destination. An industrial and commercial center, Cali is electric with the buzz of a renascent Colombia, and swings to the rhythm of the world's best salsa scene outside of Cuba. If this sounds like your kind of place, then US-American offer excellent value connecting flights from Houston, which are as fast as any other option.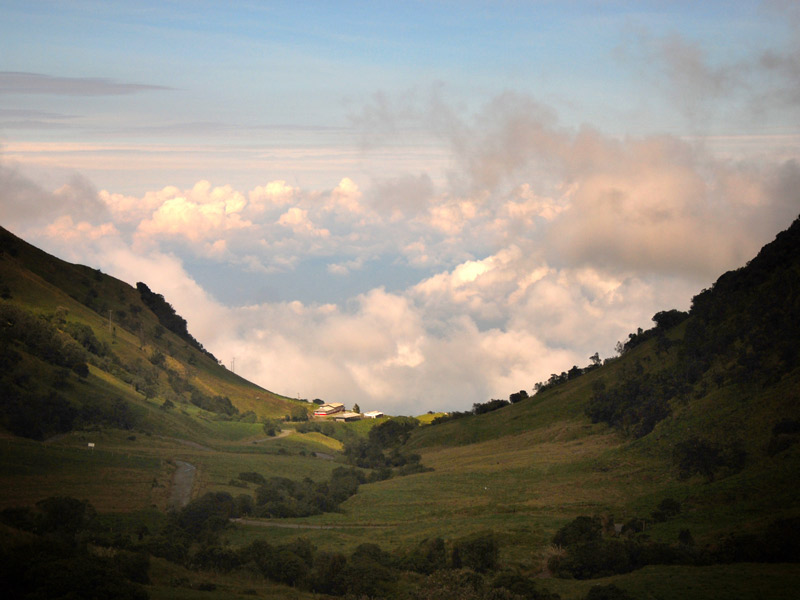 For a taste of Colombia's intellectual side, there's nowhere better than the university town of Manizales. Hosting several major universities, it's estimated that, during term time, students compose a quarter of the town's population. This gives rise to a vibrant cafe culture where Latin American literature and the woes of neoliberalism can be discussed over fresh coffee sourced from the patchwork of coffee fields blanketing the valley below. There's also a scintillating nightlife scene centered on the Rose Zona, with clubs covering the musical gamut from techno to tango and salsa to house. To experience all this youthful Latin energy, just take your pick between indirect United and Avianca flights from Houston international.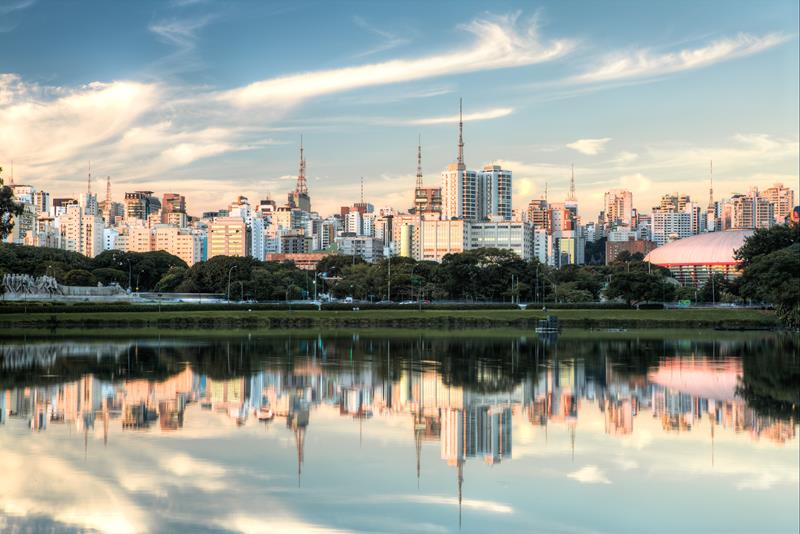 A true behemoth of a city, Sao Paulo is the biggest in Brazil and among the richest in the southern hemisphere. Don't expect a smoothly functioning mirror of Houston or New York though - Sao Paulo is a great, chaotic, sprawling metropolis, threatening to overwhelm newcomers with its noise, congestion and sheer size. But if you're up to the challenge of grappling with one of the world ́s most diverse cities - home to the world's largest Japanese population outside of Japan, for example - you'll find a huge amount to reward you, including heaps of fantastic museums, theaters, art-house cinemas, concert halls and restaurants. If an urban adventure appeals, you've got two options from Houston International: United operate direct flights for around $890 with a journey time of 10 hours, or you can take a connecting AeroMexico flight that costs $40 less but takes 10 hours longer to arrive.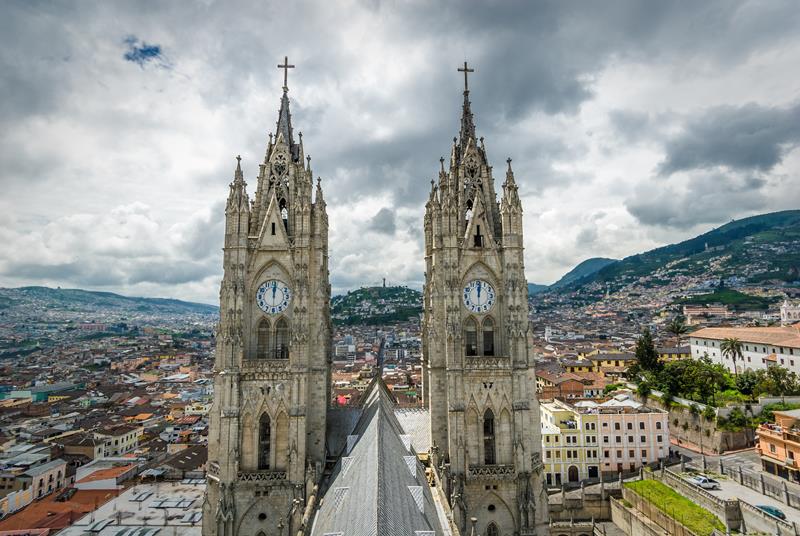 While it may not have the glamour of its Colombian or Brazilian counterparts, Ecuador's picturesque capital is ideal for an accessible first taste of a major Latin American city. It's sublimely situated beneath a crown of Andean volcanoes. Its historic center, an exquisite blend of colonial and independence-era architecture, was along with Krakow the first World Heritage Site to be declared by UNESCO in 1978. And the modern Mariscal, temporary home to thousands of backpackers each year, has some gloriously characterful budget eateries along with a vibrant nightlife scene that admits no separation between locals and travellers. US-American operate the cheapest flights, or you can slash your travel time in half for an extra $100 or so by flying direct with United.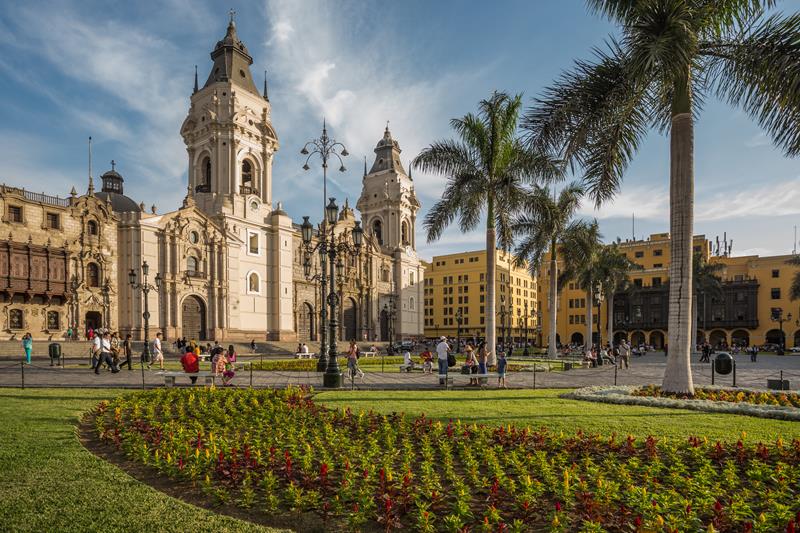 Bordering Ecuador to the south stretches the mythic land of Peru, center of the Inca empire and the location of perhaps the most remarkable pre-Colombian sites in the whole of the Americas. Hike through dense jungle before the landscape suddenly slices open to reveal the dizzying sight of Machu Picchu, built at the height of the Inca Empire. Head north and disappear into misty cloud forest, uncovering the 11th century ruins of Kuelap, heart of the pre-Incan Chachapoya civilisation. And Lima itself is definitely worth a visit, particularly for the fantastically diverse Peruvian cuisine which it draws from coastal, Andean and Amazon regions. Cheap connecting flights are available from AeroMexico and Avianca, while United operate far quicker and far more expensive direct alternatives.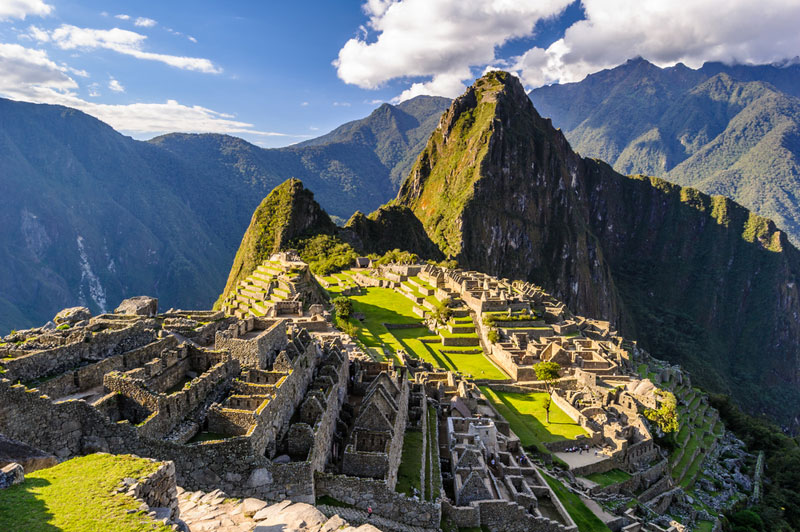 Cuzco is a fascinating historic palimpsest, the clash of two civilisations, two cultures and two mythologies preserved in its stone-built architecture. Spanish colonial buildings stand directly atop the Inca walls that surround the stunning Plaza del Armas, while glittering cathedrals rise from the foundations of savaged Inca temples. This blend continues today, with the city's large indigenous population rubbing shoulders with its many tourists, although there is fortunately far less antagonism, the two often coming together in peace, love and drunken amiability over a game of Sapo in Cuzco's innumerable bars and clubs. If you fancy diving straight into the heart of Peru's unique history, then Houston is one of the cheapest places to fly from in the US, with AeroMexico operating great-value connecting flights.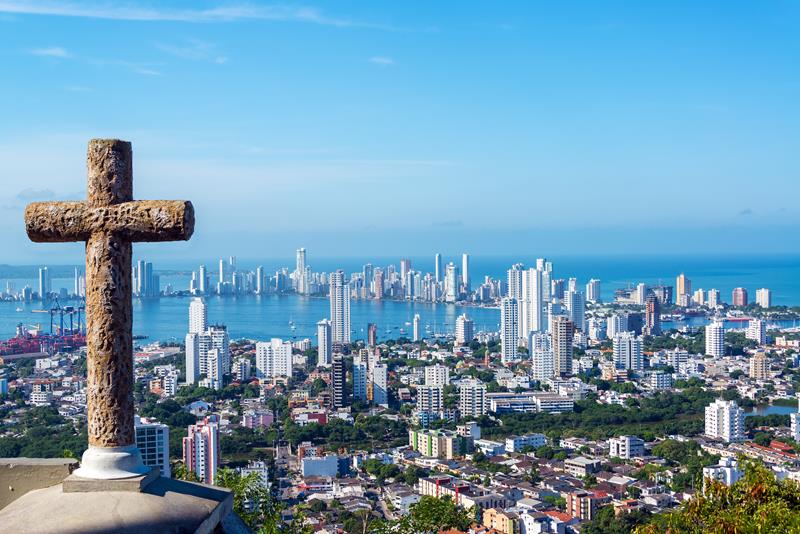 It's hard to believe that Cartagena was once a dirty, polluted port city, seized and used by various of the empires that plied the waters of the Caribbean for trade routes and booty. These days it is the jewel in Colombia's tourist crown, among the best city-destinations in the Caribbean for a vacation of anything from a weekend to two months. Its UNESCO-attested Old Town is an entrancing weave of cafe-sided cobbled streets. Before it on the shoreline stretch the beautiful beaches and sophisticated restaurants of Boca Grande, while behind it lies the hard-working, smoke-curled city of Cartagena itself, which is far from becoming a pickled colonial relic reliant on tourist bucks alone. Avianca and United both run cheap connecting routes that take at least ten hours to touch down on Colombia's Caribbean coast.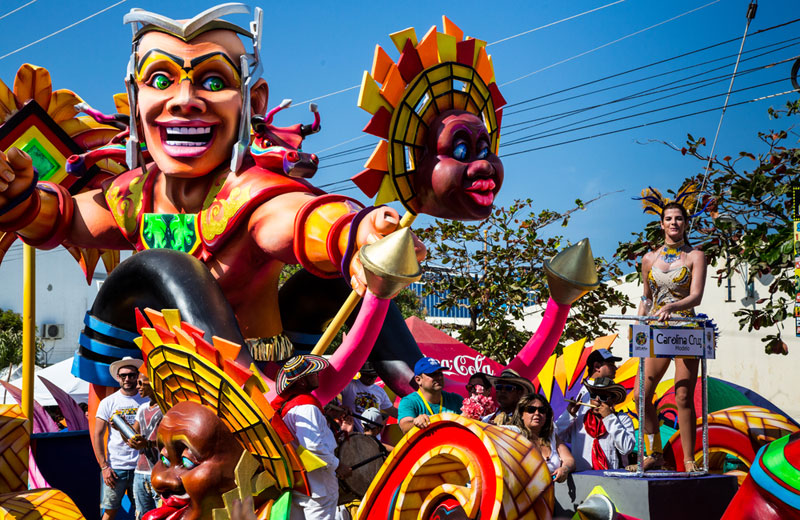 Lying 130km north-east of Cartagena along Colombia's Caribbean coast is the hot and humid city of Barranquilla. It's a grittier, tougher sister to pretty, bejewelled Cartagena, congested, sprawling, dangerous in places, and geared towards business rather than tourism. But there is one time of year when it transforms into one of Latin America's most vibrant and exciting destinations: during Carnival, held every February, when the city explodes into a thousand pulsing street parties that mingle and shower each other in music and booze. It's a fabulous show but be sure to book accommodation and flights far in advance. If you do so, you should be able to find some reasonable airfares, with Avianca and LAN Airways both offering decent deals on connecting flights from Houston.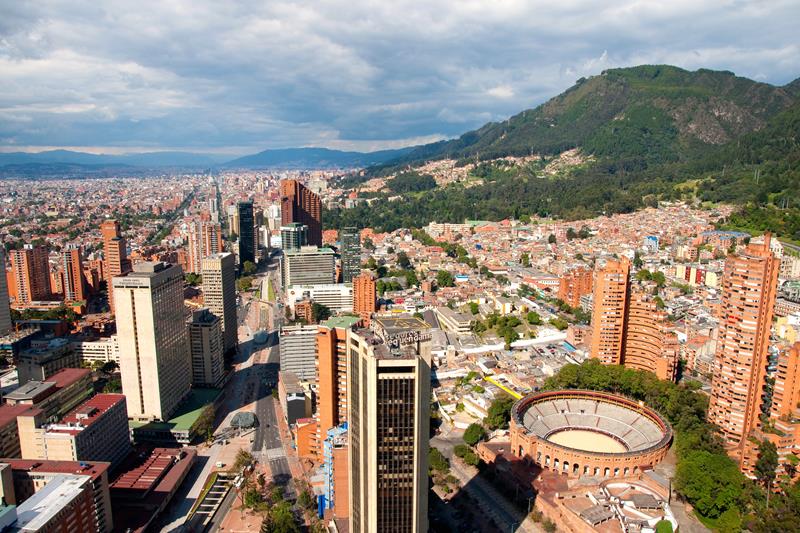 Is it a good idea to base your Colombian vacation in Bogota, when such good-value flights are available to more immediately appealing cities like Cartagena and Medellin? Well, the answer depends on who you ask. Some will tell you to stay away from the place, deploring its mix of heat and rain, its overbearing concrete skyline and its smoggy car-congested haze. Others, meanwhile, will look at you wide-eyed with infatuation, describing its eclectic mix of colonial beauty in La Candelaria district and the wild night time adventures that swept them off their feet among the city's northern quarters. If you fancy making up your own mind, then both Delta and US-American operate connecting flights from Houston that frequently dip beneath $800 return.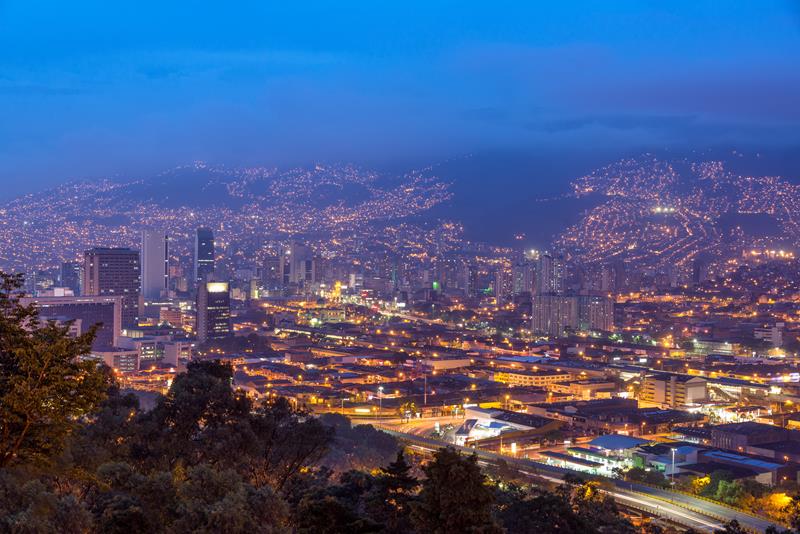 If you were to go by cost alone, then there's no competition: US-American offer some incredibly cheap round-trip airfares between Houston and Medellin, which can fall below $500. But you don't need to be so limited in your priorities for Medellin to be an immensely appealing destination. Once world-famous as a modern-day outpost of the Wild West, ruled as a fiefdom by swashbuckling druglord Pablo Escobar, today its a symbol of the new Colombia. Cafes, clubs, restaurants and cultural hotspots including a range of excellent theaters have put down strong roots in the past twenty years, and there's a palpable sense of dynamism in the air - or is that just the terrific electronic music streaming from the city's underground clubs? Surrounded by a stunning natural world of mountain and jungle, a great base for hiking, zip-lining and horseback riding, Medellin is primed to become one of the best-loved destinations in the new Colombia.