It's easy to fly from Houston to the Caribbean, especially with the several nonstop flights available. In less than four hours, travelers flying from Houston will be sipping a rum cocktail on one of the Caribbean's many beaches. Those visitors interested in pirate history will want to check out Charlotte Amalie on St. Thomas, where pirates once gallivanted during their heyday. Film buffs will want to visit Nassau, which served as a film location in several movies set in the Caribbean. Of course, visiting the only rainforest in the U.S. National Forest System in Puerto Rico is also something nature enthusiasts will want to experience. Lucky for you, Hopper has found 10 of the cheapest flights to the Caribbean from Houston — all for under $600.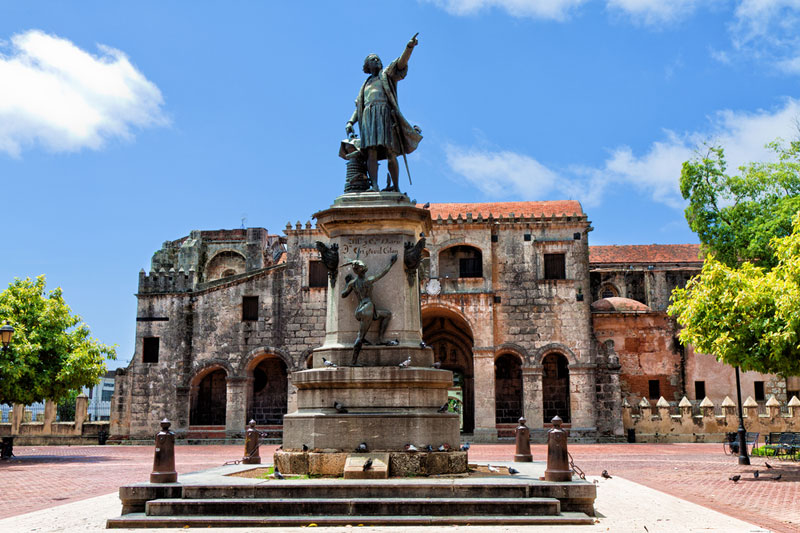 The largest city in the Caribbean, the Santo Domingo metropolitan area has a population of 2.9 million. History buffs will appreciate the fact that it dates back to 1492 and is the oldest continuously inhabited European settlement in the Americas. In fact, it is the site of the first university, cathedral, castle, monastery and fortress in the New World, and the city's Colonial Zone was declared a World Heritage Site. Only flights with stops are available from Houston to this ancient mecca.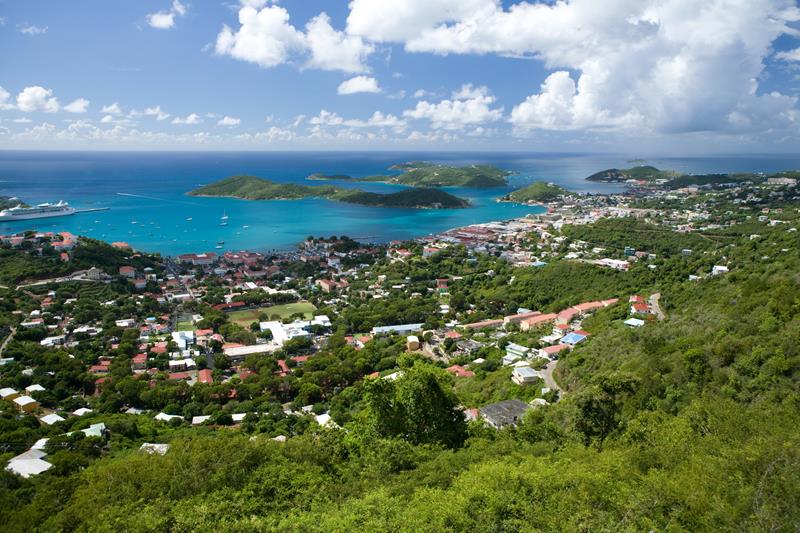 Located on St. Thomas in the U.S. Virgin Islands, Charlotte Amalie is known for its deep-water harbor that is now one of the busiest ports of call for cruise ships in the Caribbean. Visitors can stay at Bluebeard's Castle Resort, a historic property that dates back to the 1600s when pirates were in their heyday. The resort occupies an entire hilltop overlooking Charlotte Amalie that includes a centuries-old fortress named Bluebeard, after the famous pirate. United Airlines offers nonstop flights to Charlotte Amalie for prices as low as $454 in some cases.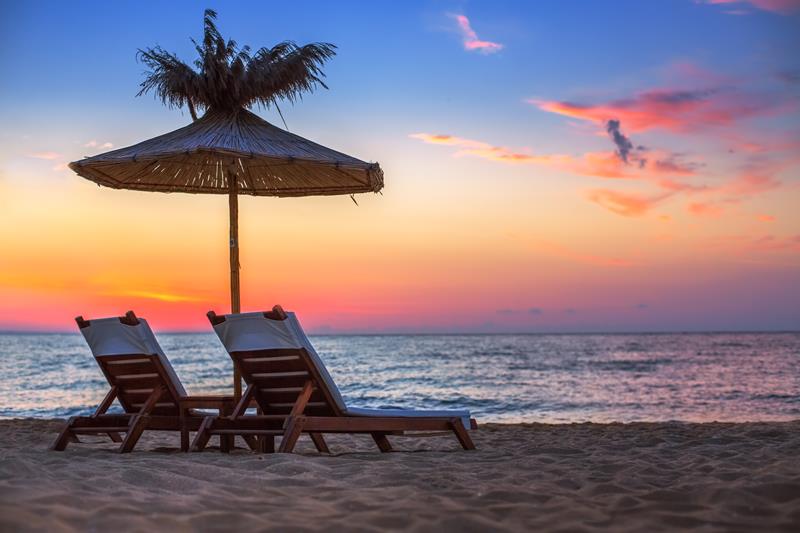 Nonstop flights from Houston to Punta Cana in the Dominican Republic take about 4.5 hours. In half a day, you can be sipping on a strawberry daiquiri on one of Punta Cana's famous beaches, which face both the Caribbean and Atlantic. Water activities abound here with everything from deep-sea fishing to private yachts to snorkeling to swimming with the sharks available to visitors. United Airlines have the best deals on nonstop flights; however, Delta Air Lines offers the best deals on flights overall with some as low as $449.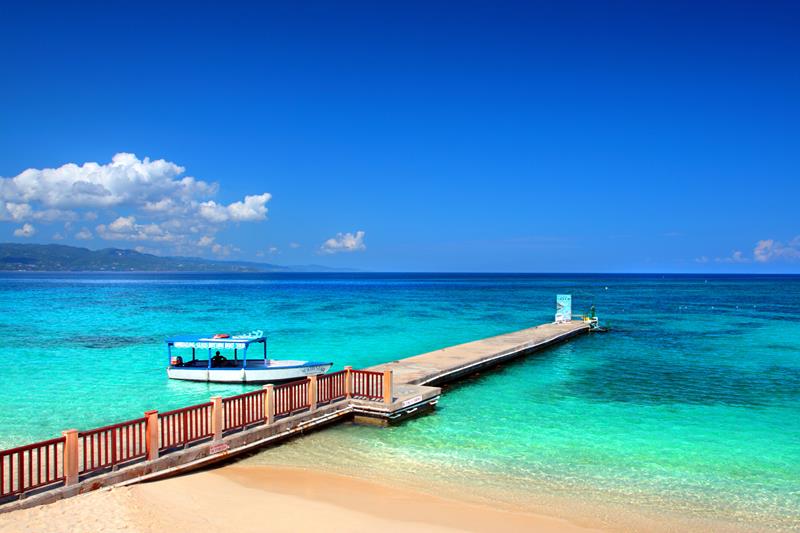 Montego Bay, Jamaica is a mere 3.5-hour flight from Houston. The city is currently undergoing a massive redevelopment, with several tourist resorts and golf courses. Some occupy the grounds of old sugar plantations and include their original buildings and millworks. Founded in 1906, Doctor's Cave Beach Club is one of the area's most inviting beaches, with its crystal-clear water and white sand. Direct flights are available on United Airlines for about $100 more than flights with stops.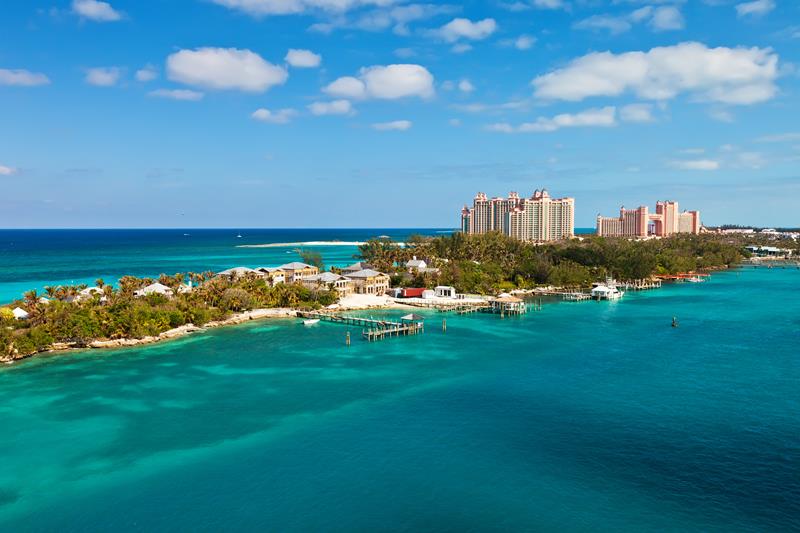 Nassau dominates the Bahamas as the island's largest city. Movie buffs will be interested that the city has been used as a film location in movies such as the Beatles film Help!; James Bond films Thunderball, Never Say Never Again, Casino Royale and For Your Eyes Only; After the Sunset; and Flipper. Apart from its film-worthy setting, Nassau also hosts the energetic Junkanoo festival at the end of each year, filled with dancing, colorful costumes, and drums and whistles. United Airlines offers direct flights to Nassau for about $517, while Delta Air Lines offers flights with stops for as low as $439 during certain times of year.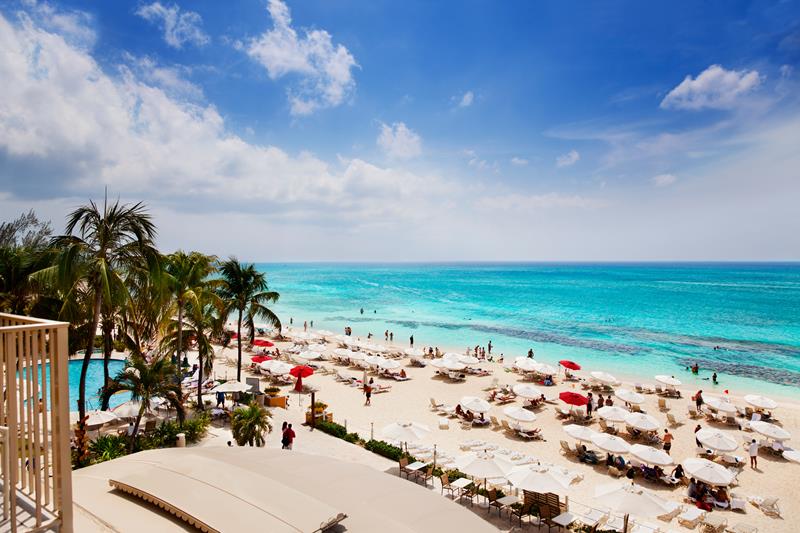 George Town, the capital of the Cayman Islands, is home to the islands' finance industry. In fact, financial services make up more than half of the islands' total economy. If you're not visiting here for business though, the city has the same snorkeling, scuba diving, parasailing and glass-bottom boat tours available as other popular Caribbean cities. Make sure to check out Seven Mile Beach for trendy nightclubs and bars. United Airlines offers nonstop flights for about $20 more than most other flights with stops.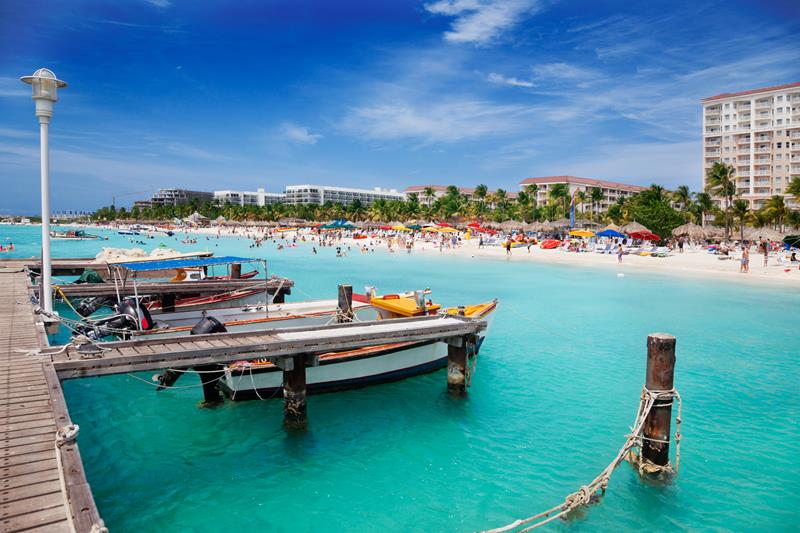 Aruba's capital, Oranjestad, attracts visitors with its colorful Dutch colonial architecture. Several old buildings and houses in the center of town have even been transformed into historic landmarks. If you have time, check out Renaissance Island just off the coast of Oranjestad. It is privately owned and is home to Aruba's only private beaches — Iguana Beach and Flamingo Beach — where flamingos can sometimes be spotted. United Airlines offers direct flights for less than most of the flights with stops. Some nonstop flights have been as low as $441 in recent months.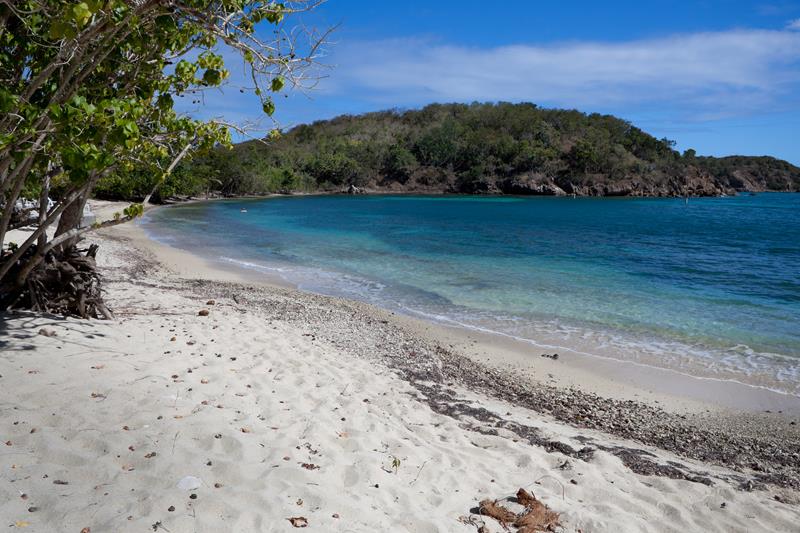 Located on St. Croix in the U.S. Virgin Islands, Christiansted features Danish-style buildings painted with pastel colors that line the city's cobblestone sidewalks. Because the buildings were constructed by African slaves, however, there are several African influences on the architecture. The town was designed so that most of its streets run at right angles towards the waterfront. As such, walking tours are popular for tourists as they stroll past small hotels and restaurants. Only flights with stops are available to Christiansted, with US Airways and American Airlines offering the best deals.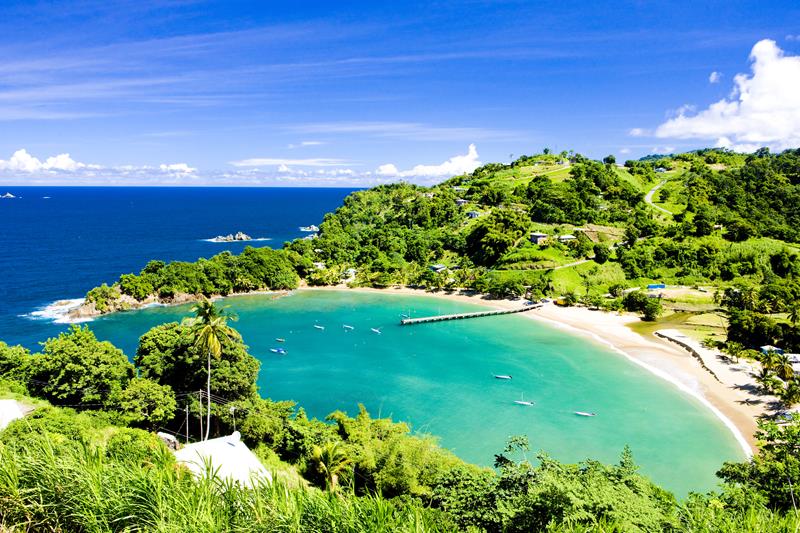 Port of Spain is the cultural epicenter of Trinidad and Tobago. Several dance and theater productions take place in the Little Carib theater, Queen's Hall and the Central Bank Auditorium. The city's culture really comes to life during Carnival, however, hosting one of the largest street parties in the world. Music, costumes and dancing evade the city's streets this time of year. United Airlines offers direct flights from Houston to Port of Spain for about $20 more than flights with stops.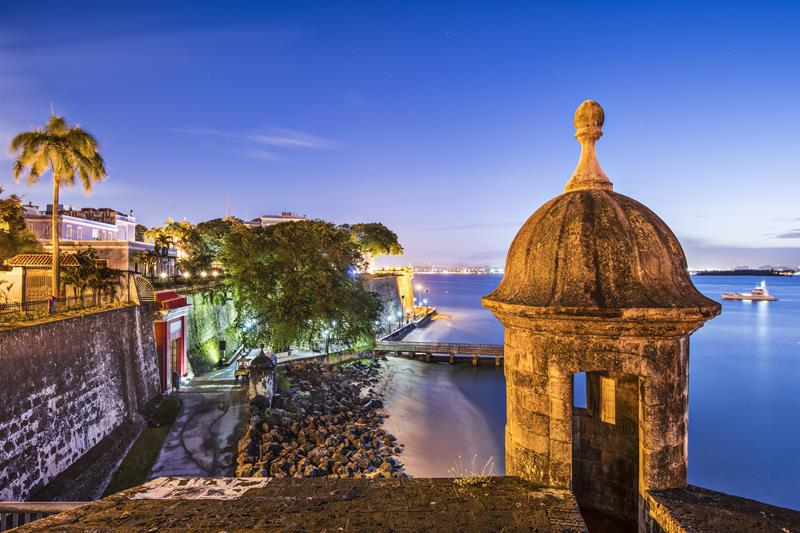 Flying to San Juan is the cheapest destination to fly to in the Caribbean from Houston. Plus, it's status as a U.S. territory means Americans don't need a passport to visit. Old San Juan's cobblestone streets and colorful architecture attracts visitors into the city's quaint restaurants and trinket shops. Nature enthusiasts will enjoy the nearby bio-luminescent bays — where microorganisms in the water literally glow in the dark — and El Yunque National Forest. For about $30 more than the average flight with stops, United Airlines offers direct flights to San Juan from Houston.