Landscapes that range from rainforests to beaches, colorful carnivals and colonial buildings, thousands of years' worth of indigenous temples and intriguing archaeological sites... South America's incredibly wide range of attractions and landmarks make it an attractive option for a trip regardless of your interests. To help Oakland residents navigate the many popular tourist destinations this continent offers, we've used the flight data we analyze daily here at Hopper to compile a list of the ten cheapest flights from OAK to South America. With Avianca and Delta offering so many unbeatable deals, a hike through the rainforest or a lazy day out on a riverfront promenade may be much closer than you think!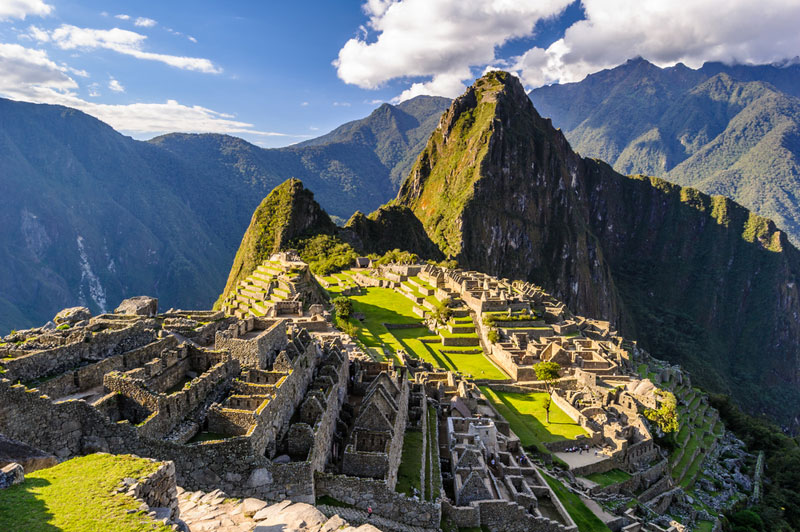 This city, rife with well-preserved archaeological wonders and intriguing museums, is a great starting point for travelers wanting to discover more about the Incan Empire, as sites such as Ollantaytambo and Machu Picchu are only short trips away. Cuzco's stone streets and colonial architecture are charming in their own right, though, and with JetBlue's cheap deals on flights with stops, there's nothing stopping you from exploring the church of Santo Domingo or shopping for beautiful textiles at the San Pedro market.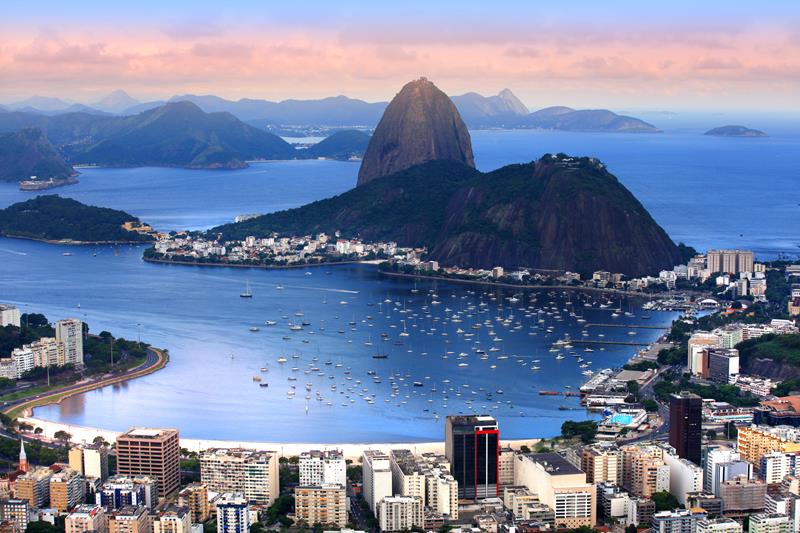 Delta Air Lines' low fares often make it possible to visit Rio de Janeiro for less than $1000 round trip, allowing you to take in the spectacular Sugar Loaf Mountain or kick back on Copacabana Beach without breaking the bank. The impressive Christ The Redeemer statue is a definite must-see, and the city itself will keep you entertained with its colorful festivals and nightlife. You're likely to pay more to fly during the busy Carnival season, but book a Wednesday departure and a Tuesday return and you could save up to $406 on airfare.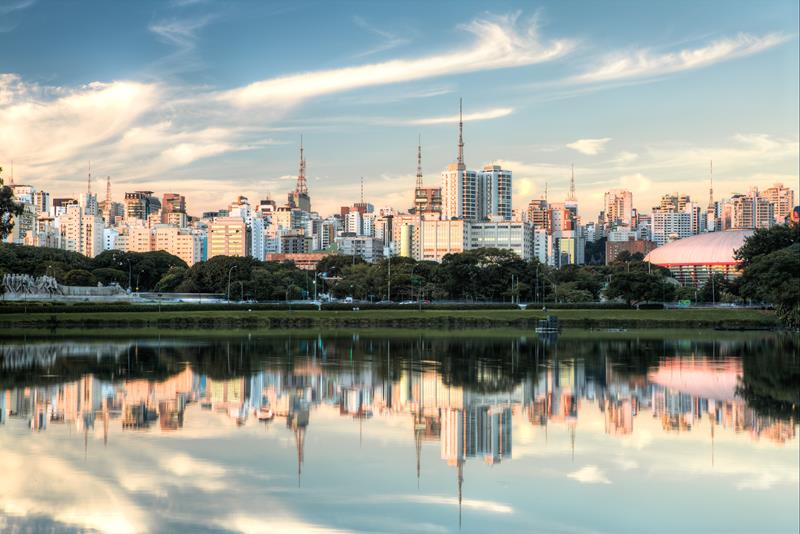 Often overshadowed by Rio de Janeiro despite being the largest city in South America, Sao Paulo has all of the world-class dining, museums, shopping, and nightlife a tourist could ever want. And if you need to get in touch with nature after a few days of urban exploration, head to the nearby Parque Estadual Serra do Mar to delve into the region's lush rainforests. The lowest rates on airfare to Sao Paulo can be found throughout March and early April, and we recommend checking with Alaska Airlines and Delta, who often have the best deals on round trips.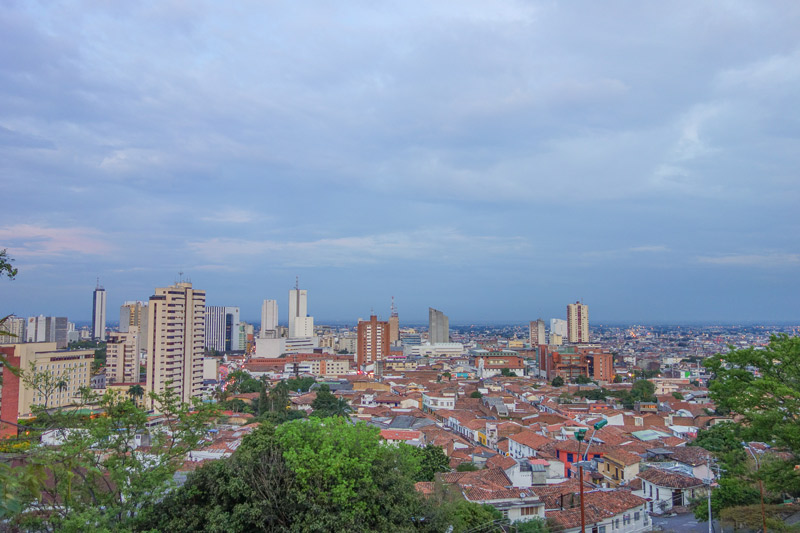 Hiking, golfing, kite surfing, mountain biking... no matter your sport of choice, you'll find many opportunities to stay active in Cali. Don't overexert yourself, though, because this destination is one of the salsa capitals of the world, and you'll want to practice your moves with the locals once the sun goes down. For the more culturally-minded, try the indigenous ruins found in nearby parks or the beautiful La Ermita church. For the lowest airfare rates, we recommend flying in mid March and booking a Sunday departure and return.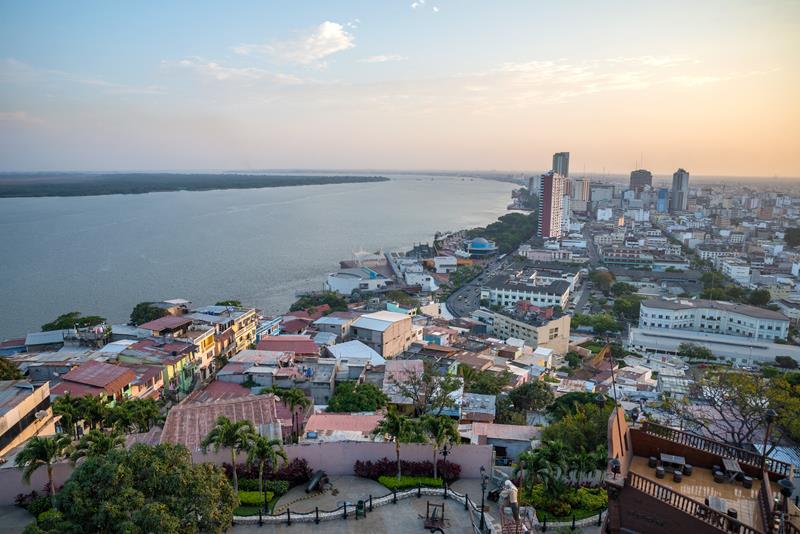 Avianca's low-priced round trips make it easy to experience the many beautiful sights found in the main port of Ecuador, ranging from the natural beauty of the Santa Ana and El Carmen hills to the colorful colonial-era buildings of Las Peñas. Wander down the gorgeous riverfront promenade, sample local seafood dishes, or take the unique opportunity to visit the Galapagos Islands. Fly out on a Wednesday and return on a Tuesday to save up to $277.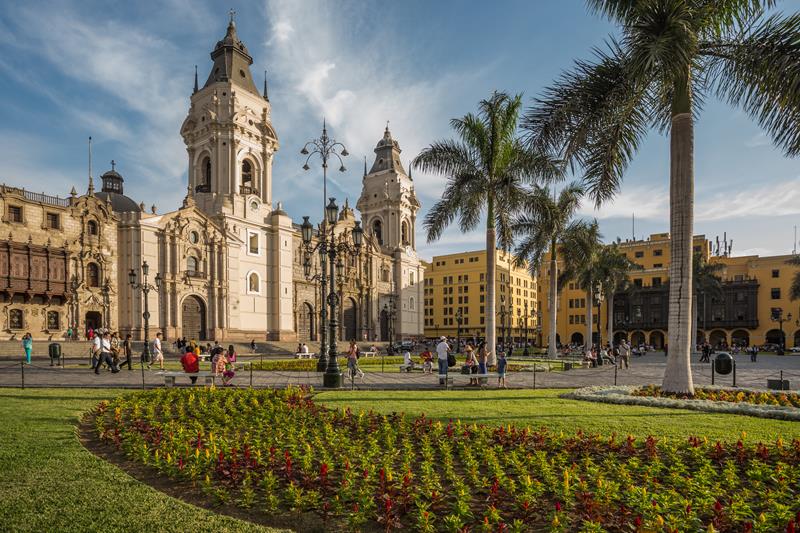 Shop in lovely beachfront areas, sample dishes that make fresh seafood shine, and explore a veritable treasure trove of colonial and Incan history that's not limited to the local museums but is also visible in the architecture and archeological sites that pepper the city. Once again, you'll often find the best deals on round trips to Lima by checking with Avianca, especially if you travel in late April or early May when rates are at their lowest.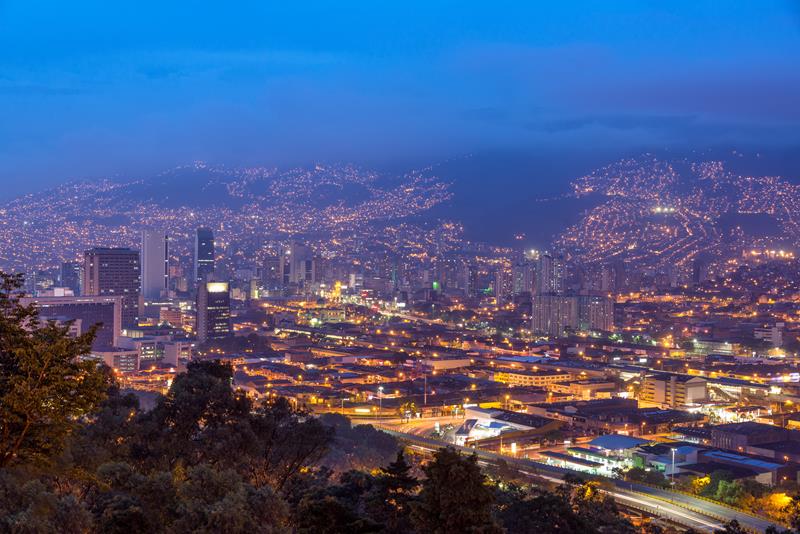 Medellin has risen from the ashes of its drug-stained past, offering travelers a wide range of parks, museums, and cultural attractions to visit. The balmy weather is a perfect excuse for a long stroll through the open markets or a short trip out of the city to go kayaking or cave trekking, but don't miss the freshwater aquarium and the famous Botero Museum. You'll find the cheapest tickets by planning your vacation for early May and by keeping an eye on — you guessed it — Avianca.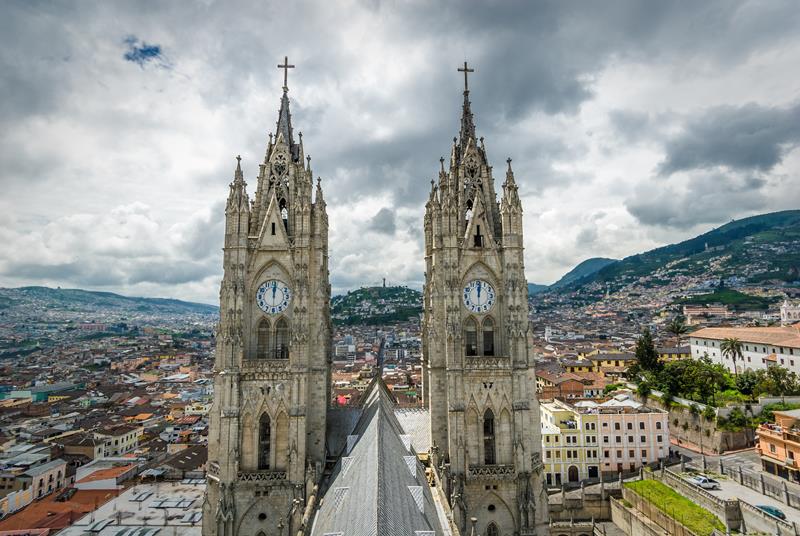 Both history geeks and lovers of nature will find the makings of their dream vacation in Quito, which offers both spectacular volcanic landscapes and one of the best-preserved historic centers in South America. Tour the rainforest, take a day trip to a hot spring resort, and hit the cobblestone streets of La Ronda for colonial churches, plazas, and live entertainment. Airfare-wise, you'll do best by flying in late April, and you can save up to $287 with a Tuesday departure and a Wednesday return.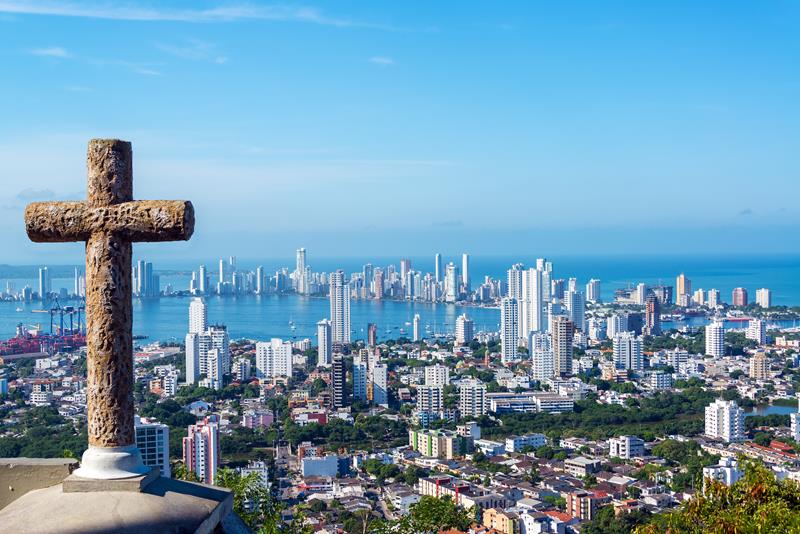 This time it's JetBlue Airways who make cheap travel to Cartagena possible with their awesome deals on round trips. A perfect destination for travelers who can't choose between the lazy luxury of a Caribbean beach vacation and the friendly charm of South American colonial cities, Cartagena's attractions run the gamut from Playa Blanca to imposing coral-stone forts. Or, for something more unusual, it's even possible to take a mud bath in the crater of Volcán del Totumo.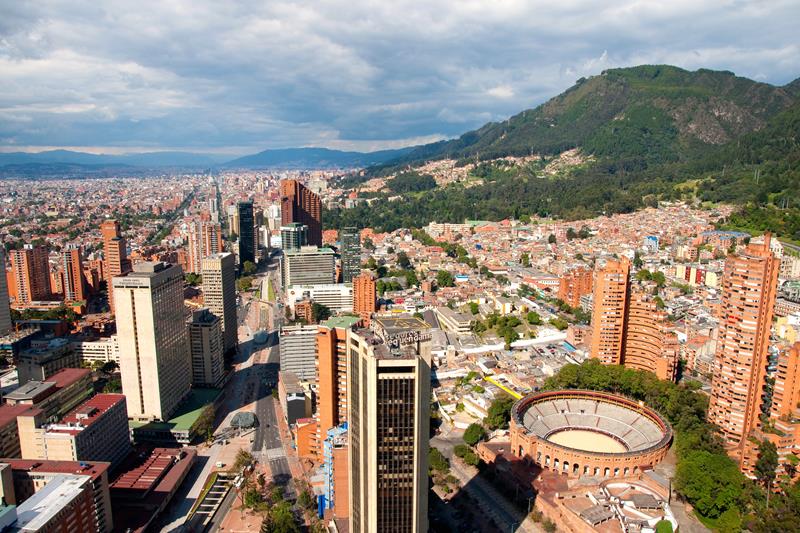 Bogota tops the list thanks to Delta's amazingly cheap round trips with stops, which give travelers the chance to see the sparkling Gold Museum, the spectacular view provided by the Andes, and the beautiful centuries-old buildings of La Candelaria with their own eyes. Pile on the savings by traveling in late April and by flying out and returning on Mondays, and you'll have plenty left over to spend at Bogota's busy night clubs and affluent shopping areas.