If you're tired of the dry desert heat of Phoenix, if you're craving a little sea with your year-round sun, then a trip to the Caribbean might be just what you need. Admittedly, it's quite a distance, across the southern breadth of the United States and then the gaping mouth of the Gulf of Mexico. But once you touch down among the swaying palms, white sand, calypso nightlife and glittering Caribbean Sea, it will likely prove worth the trip.
Even better, despite flight times of eight hours and over, it needn't be all that expensive to get from the heart of Arizona to the Caribbean. We've done the calculations and figured out the 10 cheapest Caribbean destinations you can fly to from Phoenix's Sky Harbour airport, and found that there are some great deals to be had - some of the region's top spots, from Puerto Rico to the Dominican Republic, can be reached for less than $500. So just take your pick from these ten sun-drenched destinations, pack your loose-fitting shirt and sandals, and you'll be ready to go.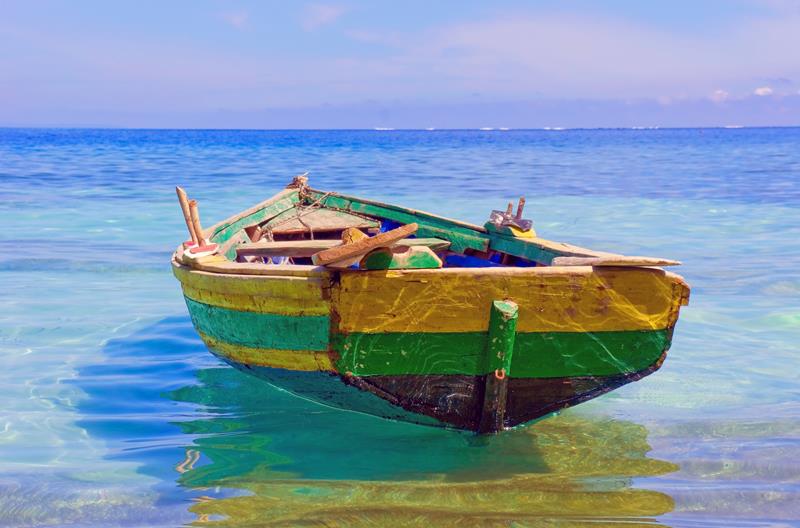 With the country still reeling from a devastating quake in 2010 and subject to frequent political tensions, most tourists enter Haiti on a cruise ship via the private port of Labadie, a fenced-off resort with its own personal police force. But if you fancy discovering a little of the troubled but resilient country for yourself - and are confident in your capacity to look after yourself - then these indirect JetBlue flights will take you straight into its capital city, Port au Prince. The ruins of the National Palace and Cathedral are a striking sight, brought to the ground by the earthquake, and in the evening you can join the rum-fuelled revelry unfolding in the city's ramshackle but soulful bars and clubs.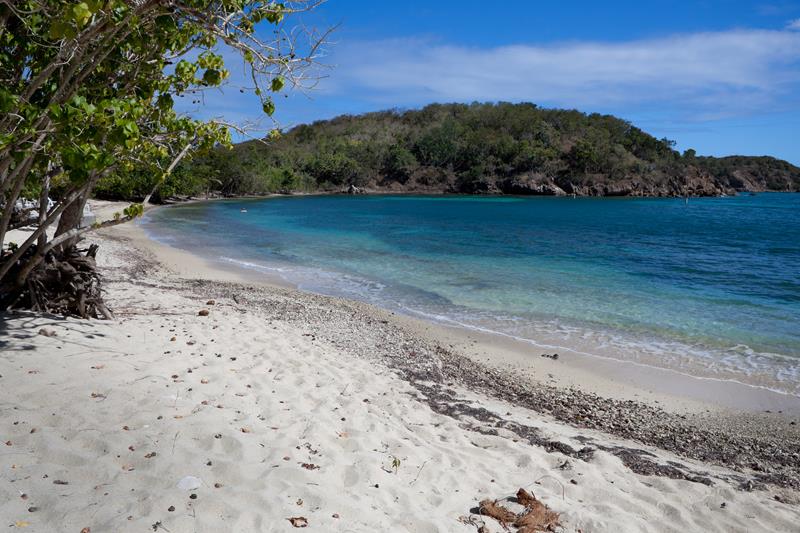 Christiansted is a town on Saint Croix, the largest of the Virgin Isles, a slice of tropical island paradise fringed by spectacular beaches and swathed in verdant rainforest that rolls across the hilly terrain. The island's stunning natural world is definitely its greatest draw, preserved in sites such as the Buck Island National Monument, where walking trails run past flowers and cacti while underwater snorkeling routes weave through the iridescent coral. But the city's historic towns, decked out in charming Danish architecture, are well worth a visit too. Check it all out for yourself via cheap connecting flights run by both Delta and JetBlue.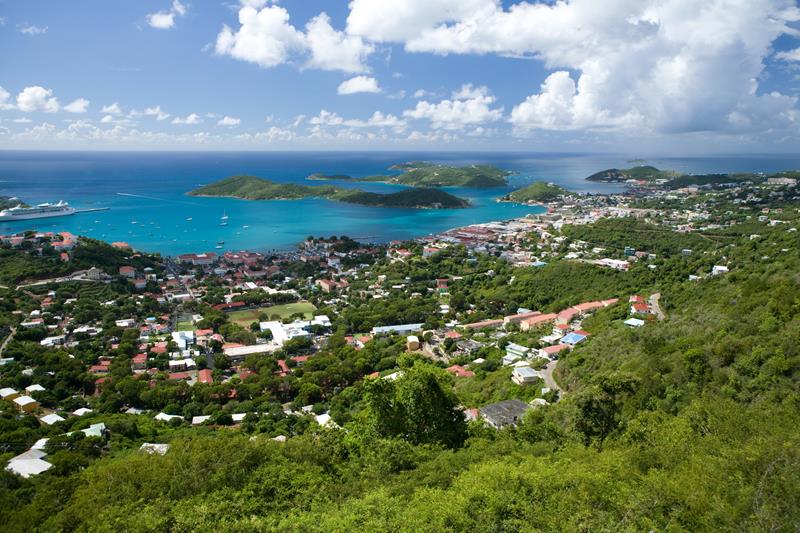 Both Delta and JetBlue also operate great-value connecting flights to Saint Thomas, another of the aptly-named Virgin Isles. Saint Thomas is most famous for its crescent beaches sprinkled with glittering ivory sand, such as the legendary soft-shell horseshoe of Magen's Bay. But it's also a top destination for those who like to mix modern pleasures with desert island escapism, especially shopping: biggest city Charlotte Amalie hosts 300 jewelry shops, and its Frenchtown district has numerous classy dining and drinking establishments.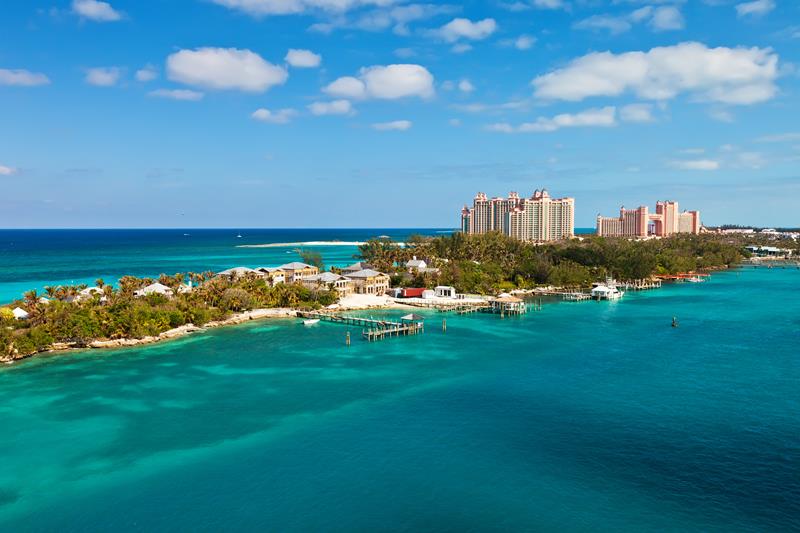 Actually situated out in the Atlantic and not the Caribbean Sea, we're going to cheat and include the Bahamas in our countdown because, well, we'd be doing a disservice to the residents of Phoenix if we didn't. This idyllic archipelago is lined with some of the world's finest beaches, making it a superb place to get out into the water - kiteboarding, sea kayaking, snorkeling, fishing and sailing are all fantastic from the region's sun-kissed shoreline. It's also a great place to swim with dolphins - and encounter sharks. And on top of all this the region has a fascinating history of piratical lawlessness, captured in urban attractions such as the Pirates of Nassau Museum. Delta run the cheapest route from Phoenix, which is indirect but just as quick as any alternative.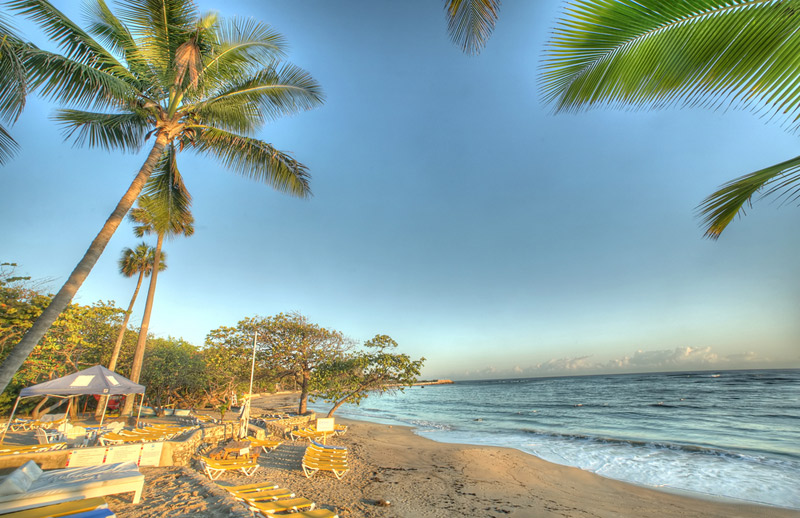 Jump on these connecting JetBlue flights to discover the many pleasures of Puerto Plata, a small city in the Dominican Republic. Its Zona Colonial is a delightful place to stroll, dotted with impressive colonial sights such as the Fortaleza San Felipe, while the city's terrific nightlife spills out on weekends along the mile-long waterfront malecon; just stroll it drinking in the electric vibes, dropping into whatever discos, bars or beach parties catch your imagination. Other typical Dominican joys, such as fabulous beaches and hikes up jungle-topped mountains, are within easy reach of the town.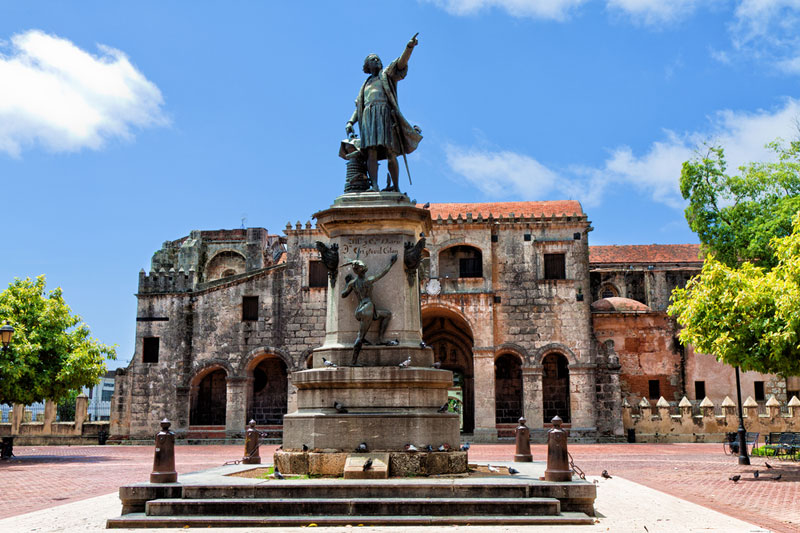 Alternatively just dive straight into the Dominican Republic's bustling capital, Santo Domingo, the oldest European-settled town in the Americas. Its Zona Colonial is a well-merited UNESCO World Heritage Site with several spectacular historic sights including the Ozama Fort, Alcazar de Colon and Cathedral. Another highlight is the waterfront Malecon and its collection of bars and restaurants, some especially unique, such as San Gil, set among the ruins of a colonial fort. And there are picturesque walks and views over the ocean from the nearby Parque Mirador Sur. JetBlue operate the cheapest flights that are just as quick as any other option.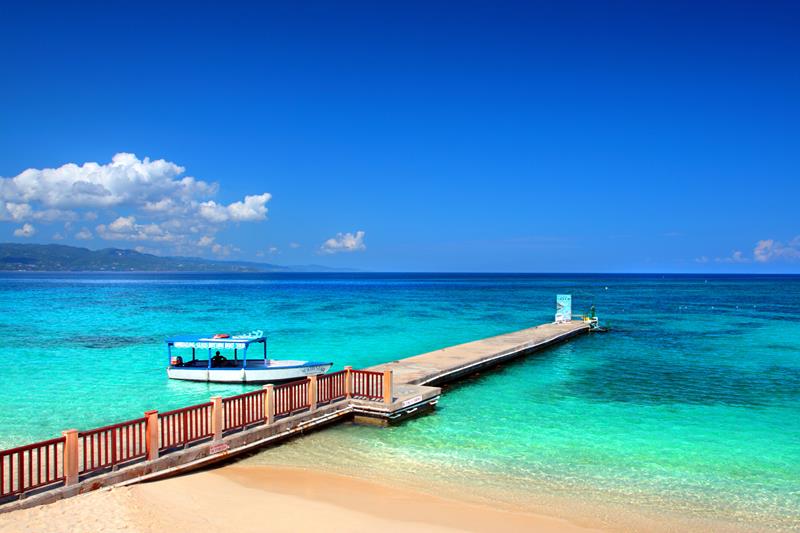 Just as lively as capital Kingston, Montego Bay is a more appealing destination for most travelers to Jamaica, set beside a gorgeous cove nicknamed 'Fair Weather Bay' by Christopher Columbus when he steered his ship into it in 1494. These days it's known for its raucous nightlife and is a popular Spring Break destination, but if that sounds a long way from your scene, then just check into one of the area's many superb resorts and take your time exploring the white-sand beaches and shoreline strolls. US-American offer the cheapest airfares from Phoenix, with prices falling particularly low through April and the first half of May.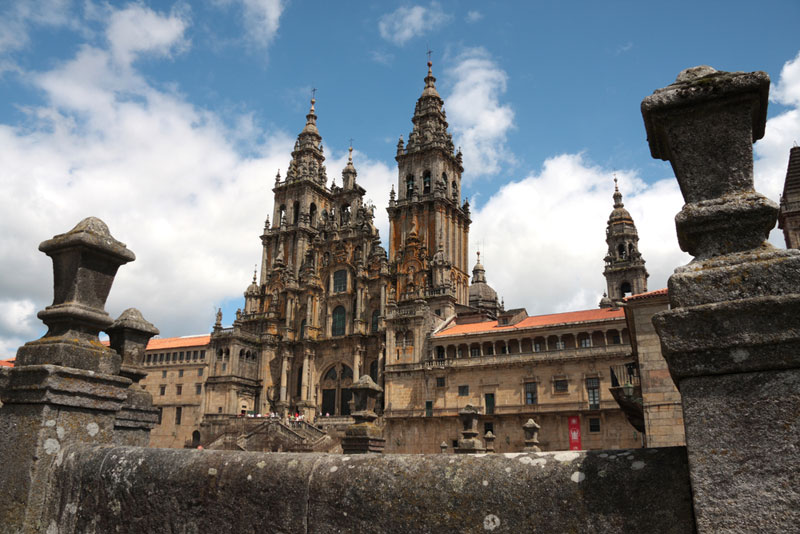 Santiago de los Caballeros is the Dominican Republic's second city and the launching point for explorations of the country's historic northern Cibao Region. The city itself has a picturesque Old Town centering on a magnificent cathedral, the country's best art museum in the Centro Leon, and plenty of good hotels and restaurants. Around the city are two mountain ranges, the Cordillera Central and the Cordillera Septentrional, which offer terrific trekking, horse-riding and paragliding opportunities. All flights from Phoenix involve connections and JetBlue offer the cheapest, with a journey time of 14 hours.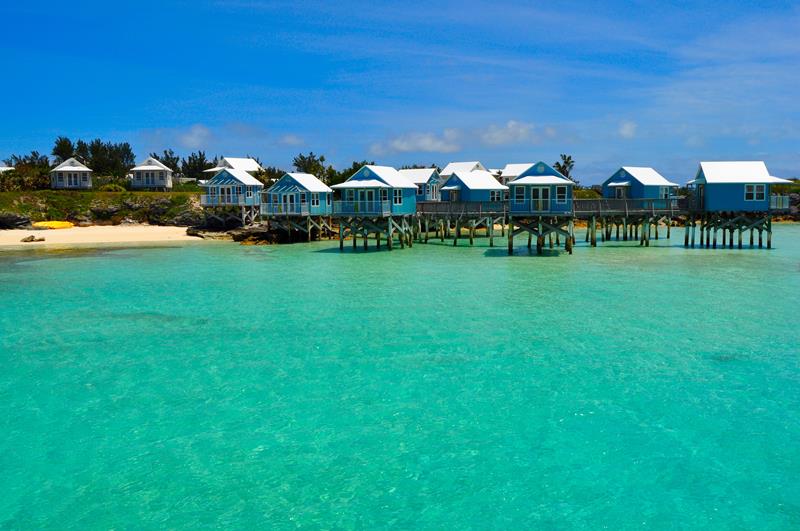 More great value flights are available between Phoenix and Bermuda, this time to the islands' storied capital of Hamilton. Hamilton is an equally good base from which to explore the archipelago's horseshoe beaches and historic sights such as the Town of St. George, an achingly picturesque UNESCO World Heritage Site which is the oldest continually inhabited British settlement in the Americas. And Hamilton itself has a handful of attractions with which to fill lazy days around town, including numerous forts and fortifications - fragments of Royal Navy heritage - a striking Anglican cathedral, and several decent museums. JetBlue operate the cheapest flights from Phoenix, around $120 lower than any of its competitors.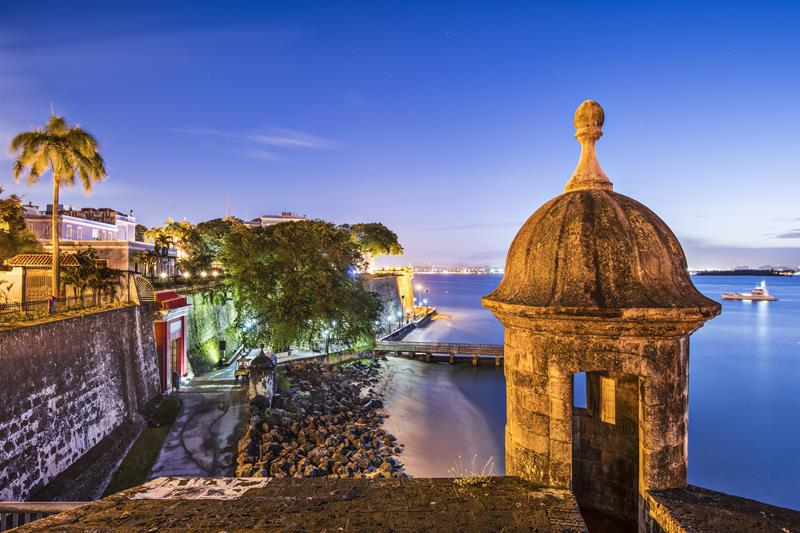 Puerto Rico's capital is the kind of place people visit once, fall head over heels for, and then return again and again. Its best-known feature is its colonial Old Town, which is both astonishingly pretty and very atmospheric, its shady cobbled streets weaving between brightly coloured houses, stylish cafes and 16th century Spanish forts. But the town has a number of other seductive attractions, too, from its cluster of illuminating museums (the Museo de Las Americas is among the best in the region), to lovely semi-urban beaches (check out Isla Verde), to the trendy clubs and art galleries of the Santurce barrio. There are no direct flights from Phoenix but Delta run an excellent-value connecting route, which takes 13 hours with a stop in either New York's JFK or Atlanta.