South America is home not only to a breathtaking variety of natural wonders, but also to countless friendly, bustling cities where travelers can feel the lingering influence of millennia-old indigenous cultures and colonial-era European charm. If you're overdue for a break from the much less colorful scenery of Salt Lake City, read on to discover some of the best, most affordable ways to travel to South America.The following ten South American cities are consistently the cheapest to fly to from Salt Lake City International Airport, and we've also included a few tips and tricks that will help you dig up some awesome deals for your next vacation.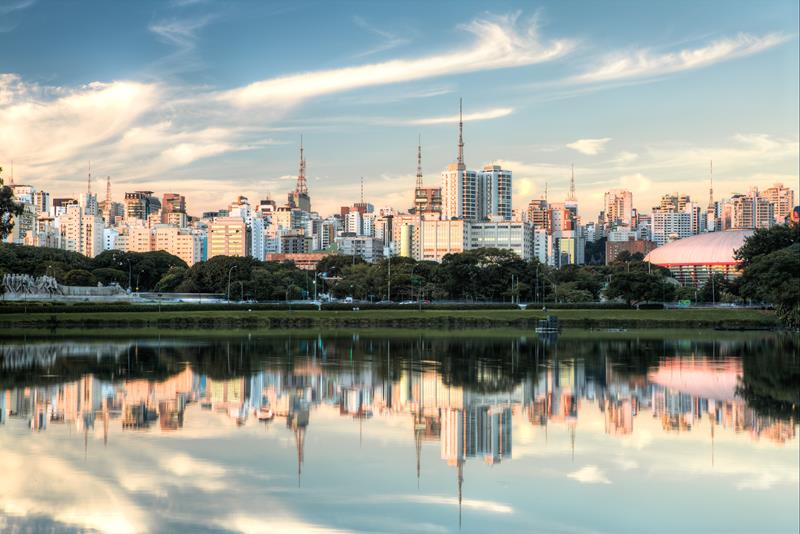 The diverse cultural and gastronomical offerings of Sao Paulo, South America's largest city, are a perfect way to kick off this list. For as low as $1231, you'll be able to dine at world-class restaurants, walk through the city's busy Historic Center and along the shores of the Pinheiros river, or dance the night away to samba music in one of Vila Olímpia's many night clubs. To save money, plan your trip for mid March and keep an eye on American Airlines, who often have the lowest rates.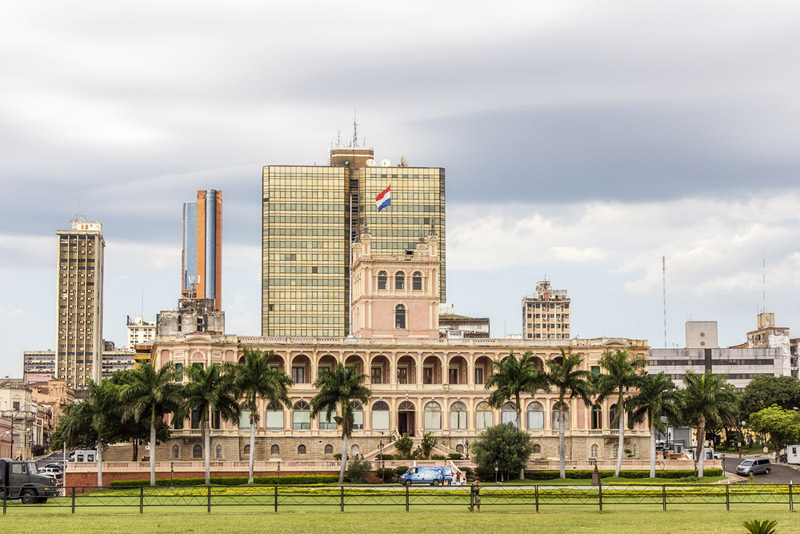 Paraguay's capital is often overlooked by tourists but offers some interesting cultural sites and a charming historic center that can easily be explored on foot. Watch the changing of the guard at the Panteón del los Heroes, try mate tea and local dishes, and venture out on day trips to the surrounding historical towns or to Estancia for outdoor activities. TAM Brazilian and JetBlue usually have the best deals on indirect flights to this destination, and keep in mind that you can save up to $358 just by flying out and returning on Wednesdays.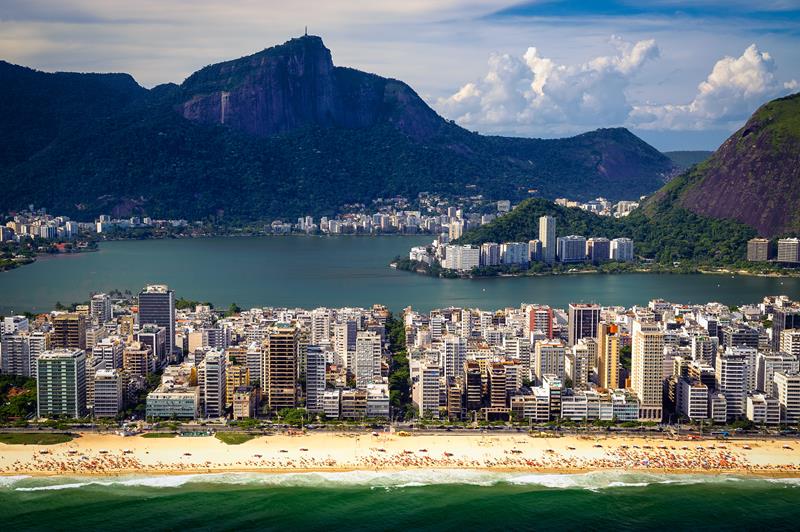 Whether you prefer the famous beaches of Ipanema and Copacabana, the spectacular views of the Sugar Loaf mountain and Tijuca hills, the endless shopping in malls and markets, or the splendid museums and botanical garden, Rio de Janeiro has something to offer to every traveler. Although visiting in February means you'll see the dazzling parades of the Rio Carnival, the best deals for flights to this destination are usually in mid March. It's also useful to note that American and TAM Brazilian Airlines often offer the cheapest round trip tickets.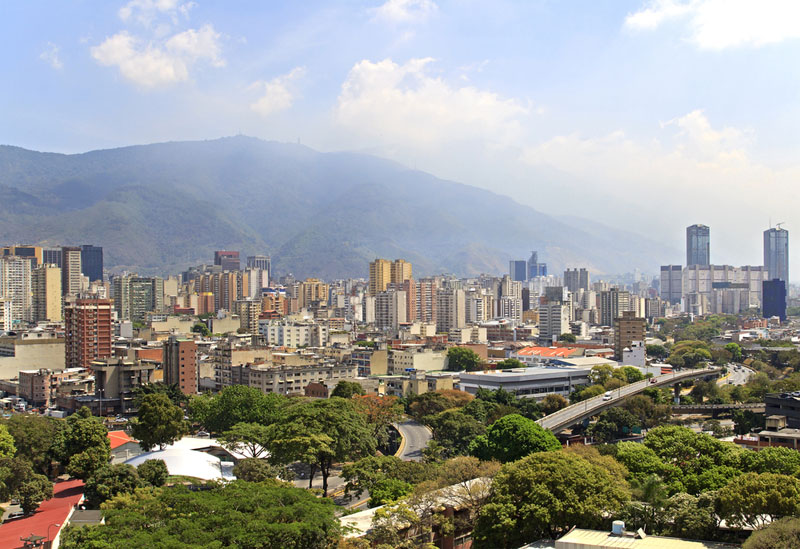 Located in a lush valley and overlooked by the imposing Mount Avila, Caracas' beautiful scenery alone will kick off your vacation on a great, relaxing note. This tropical city has a variety of restaurants, clubs, and attractions to explore, from La Plaza Bolivar's colonial architecture to the cobblestone streets and countless shops of Bulevar de Sabana Grande. LAN Airlines will probably be your best best for this destination, as their deals on round trips are often hundreds of dollars cheaper than those of other airlines.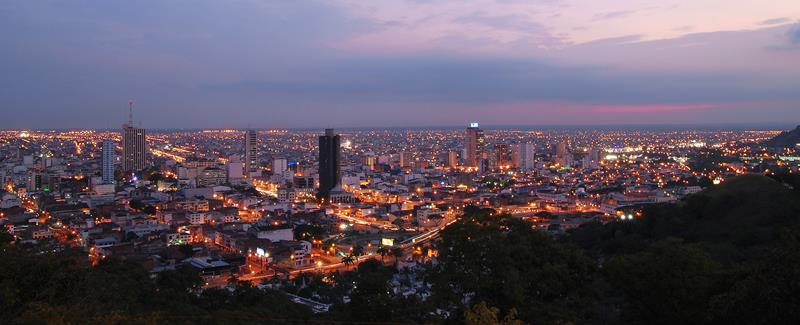 Plan your vacation for late May and you'll pay as little as $1009 for flights to Guayaquil, the main port and financial center of Ecuador. Walk up the Santa Ana hill for a great view of the city, explore the brightly-colored colonial buildings of Las Peñas, or wander through the early 20th-century Parque Histórico. Avianca usually has great deals for this destination, and for travelers who need a bit of adventure, note that Guayaquil is also the best place to catch a flight to the Galapagos Islands.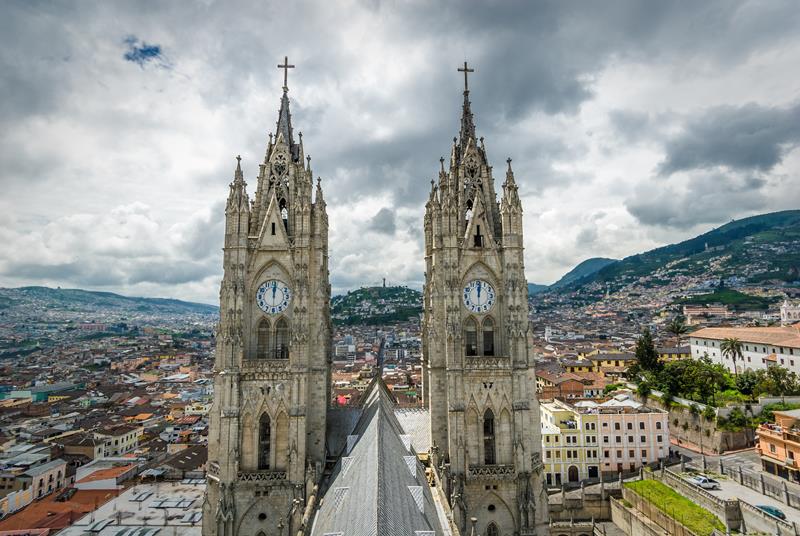 Ecuador makes the list again thanks to American Airlines and Avianca's cheap rates on indirect round trips to its volcano-ringed capital city. Quito's historic center is one of the best-preserved and least-altered on the continent, making it a must-see for any traveler. The Museo del Banco Central is also a must for history buffs, while nature lovers can choose from a variety of parks that offer hiking trails and stunning views of the area. Depart and return on Wednesdays to save up to $183 on airfare.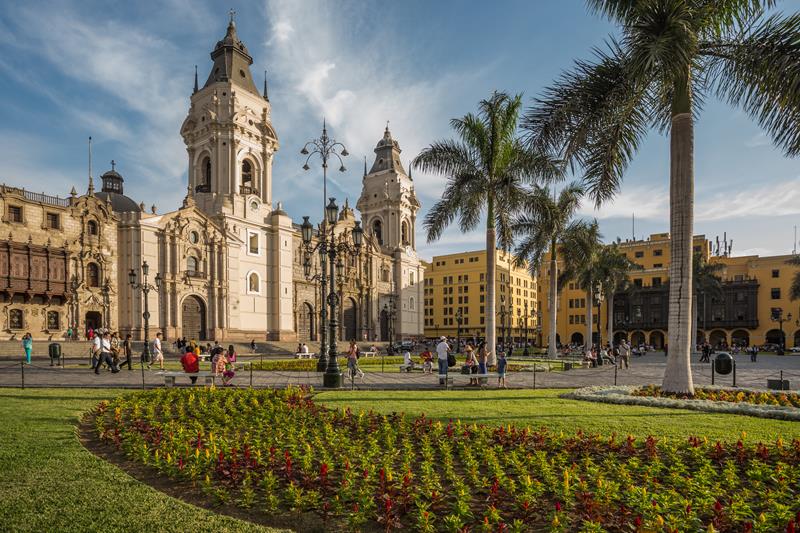 Get to know a slice of South American history with Lima's colonial-era cathedrals and Incan archeological sites, or sample delicious Peruvian cuisine that makes good use of fresh ingredients from the coast and the nearby Amazon. From lovely beachfront shopping areas to busy markets and even the largest fountain complex in the world, Lima has lots of fascinating corners to explore. Salt Lake City residents are spoilt for choice with eight different airlines offering flights with stops to this destination, but Avianca and Copa Airlines usually have the best deals.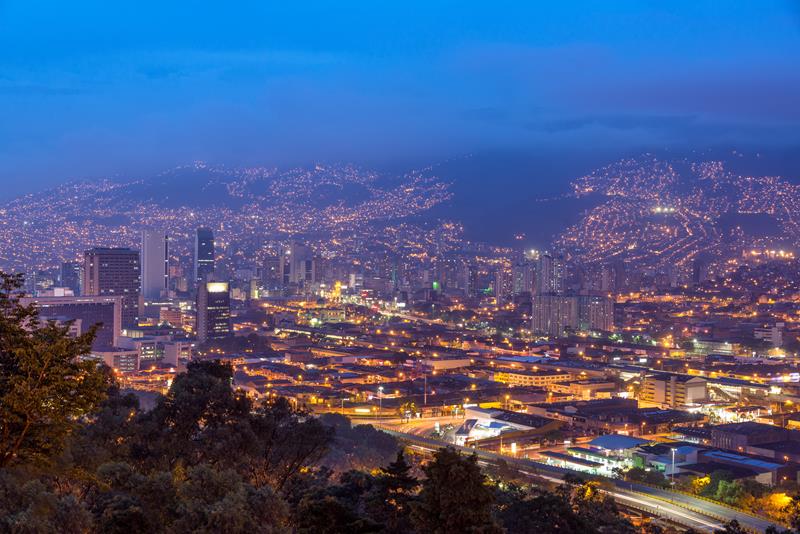 With its wealth of parks and museums and the many monuments and sculptures that dot its streets, Medellin's cultural attractions alone make it worth a visit. Try the local rum and Colombian coffee and take advantage of the notoriously balmy weather to stroll through open markets or through the Pueblito Paisa, a reconstruction of an Antioquia village with a great view of the city. Check with Avianca or JetBlue for affordable round trips, and fly in late May for even lower fares.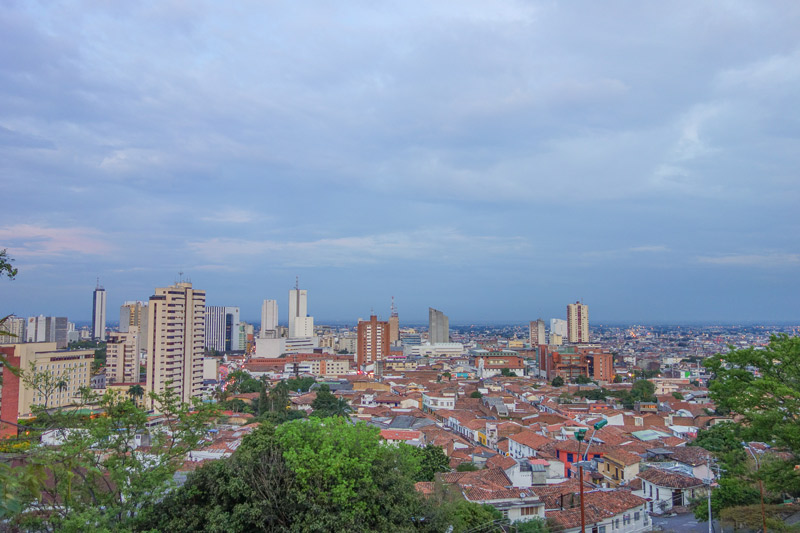 Best known for its sports and salsa music, Cali's a perfect destination for active travelers. Do some mountain biking, wind surf at some of the best spots in South America, scuba dive in Isla Gorgona, or simply salsa dance with the locals at any time of the day or night. If you need a break, Cali also has some great historical churches, monuments, and museums. Avianca's deals on flights to Cali are often a hair better than other airlines, and, as with Medellin, you should plan your trip for late May to save even more on airfare.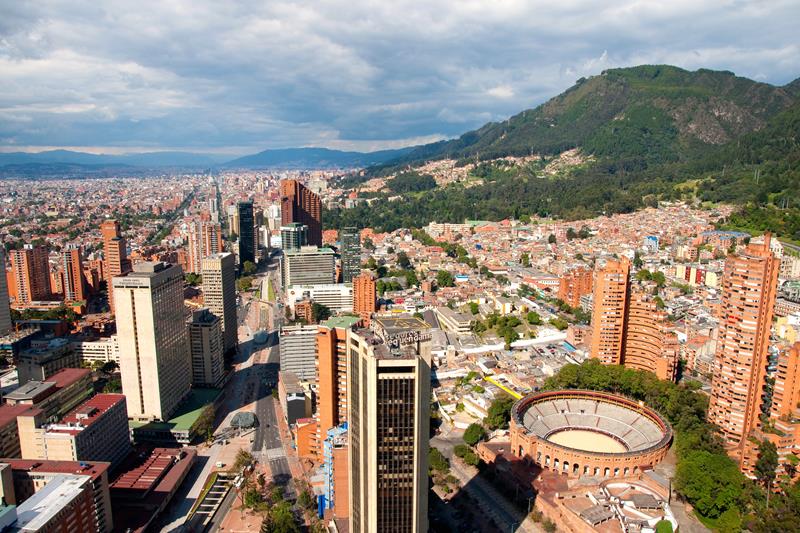 A trip to South America and back for as low as $692? JetBlue Airways make this possible with their awesome rates on flights to Bogota, an eclectic city where historical and cultural attractions stand alongside busy night clubs and affluent shopping areas. Make sure to visit the historical district La Candelaria, and the Museo Botero is a must even if you're not big on art. This time, mid May is the best period to find cheap tickets, and by flying out and returning on Tuesdays you could save up to $142, leaving you with even more money to explore Colombia.