Although San Francisco residents can find a couple of decent beaches along the Pacific Ocean, the strong winds and freezing water just don't measure up to the Caribbean's white sands, warm blue sea, and luxurious resorts. Good news, though: with San Francisco's huge international airport at your disposal, getting to the Caribbean isn't as expensive as you might think. Using Hopper's flight data, we've put together a list of the ten cheapest average flights from San Francisco International to the Caribbean. We've also thrown in a few tips that should help you find the best deals for your favorite destination, meaning you can spend more of your travel budget on delicious Caribbean cuisine and duty-free shopping rather than airfare.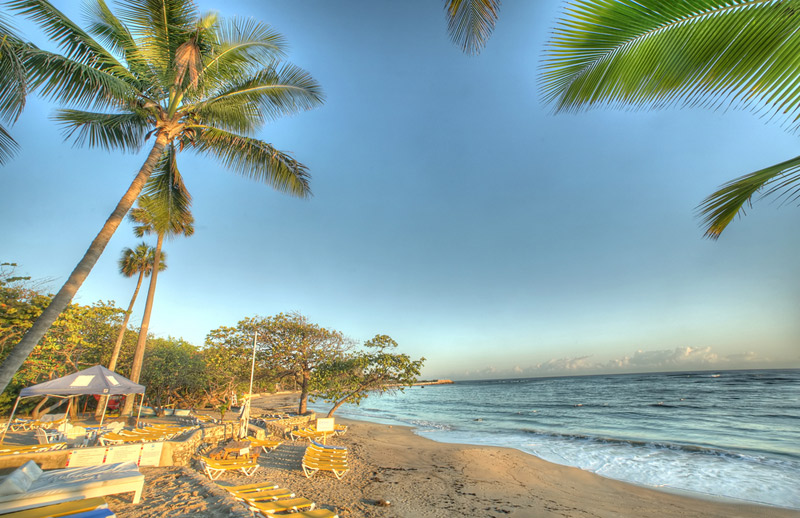 A good way to kick off the list, Puerto Plata has some great beach resorts, a 16th-century fortress, and a variety of outdoor and water activities to choose from. On sunny days, visitors can ride a cable car to the peak of Mount Isabel de Torres to see a replica of Rio de Janeiro's Christ the Redeemer statue and a great panoramic view of the city and coastline. Our When to Fly and Buy report indicates that the best period to find cheap tickets to Puerto Plata is in late April, and American, US, and United usually all offer good deals on indirect flights.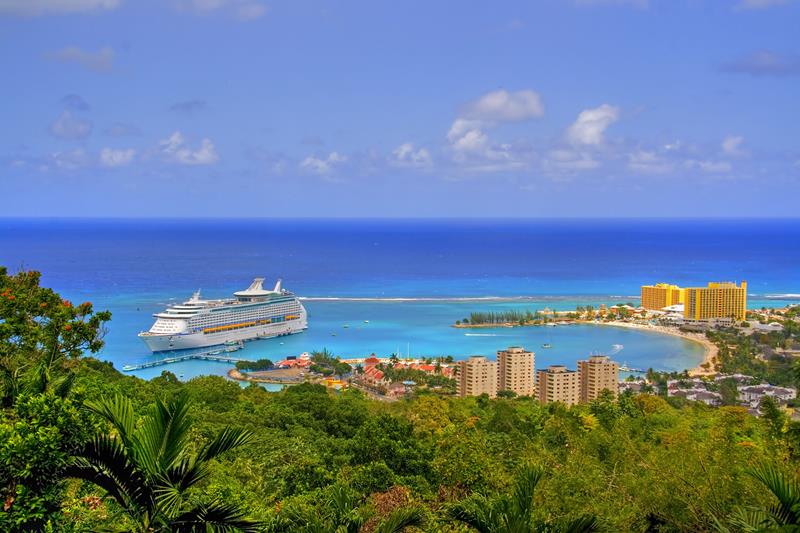 This sprawling, slightly chaotic city offers historic buildings and museums for the culturally-minded traveler, but also great food and drinks to sample, ranging from spicy jerk pans from street vendors to world-famous Blue Mountain coffee. Don't miss the former pirate haven of Port Royal, or go on an overnight climb of Blue Mountain for a bit of adventure. Airfare-wise, the best time to go to Kingston is mid February, and you should keep an eye on JetBlue, who often offer much cheaper indirect round trips than other airlines.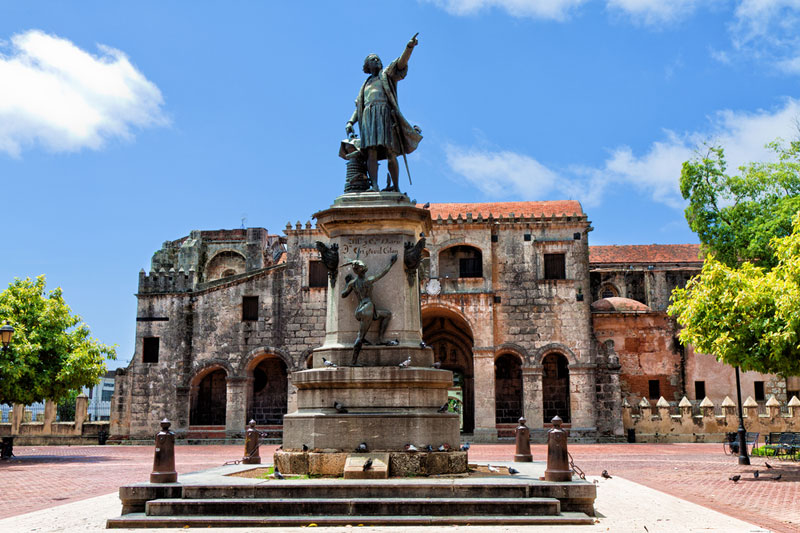 Santo Domingo's fascinating historic area offers such sights as the oldest surviving European fortress and very first European street of the New World, while the waterfront avenue boasts enough restaurants, museums, and casinos to keep most travelers busy for days. Relax on the pristine white sand of the nearby beaches, and don't leave without visiting La Guacara Taina, a nightclub located several hundred feet deep inside a natural cave. JetBlue and United offer by far the best deals on indirect flights to Santo Domingo, and you'll probably save more by planning your vacation for mid February.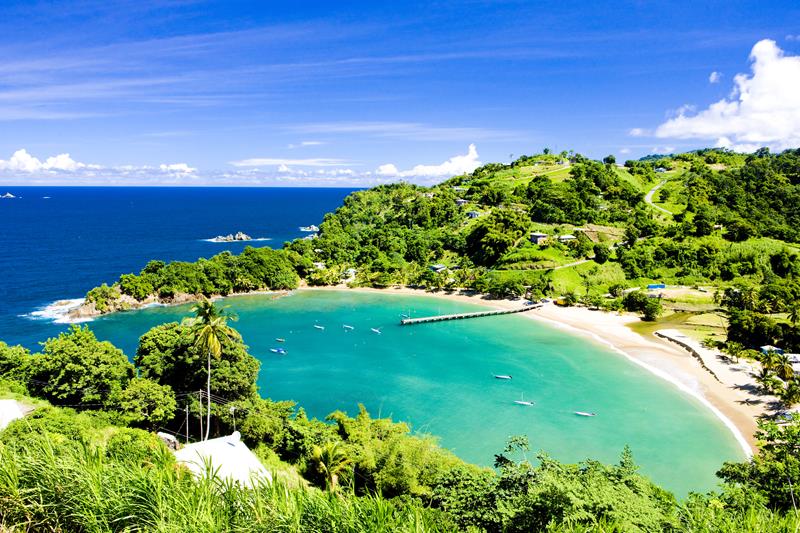 Once again, JetBlue and United are the clear winners for this destination — for as low as $487 you'll be joining the friendly locals for one of the city's many flamboyant festivals, browsing through market stalls for fresh fruit and souvenirs, or enjoying the calypso music and electric atmosphere of Port of Spain's bars and clubs. You should go in late January to take advantage of the lowest average airfare rates, and it's worth noting that flying out on a Tuesday and returning on a Monday could save you up to $83 on your trip.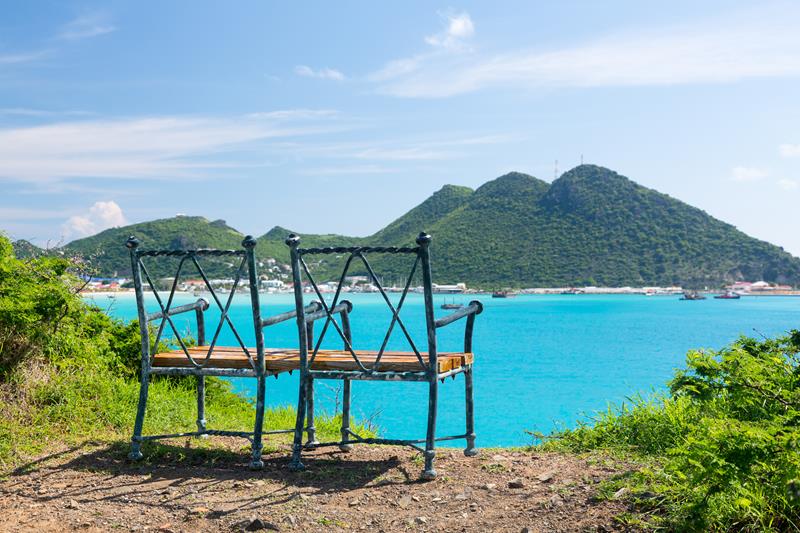 The heart of the action in Sint Maarten's Dutch capital lies along its bayfront road, where the dining, gambling, and duty-free shopping options are endless. Ride a horse on the beautiful white sand, sample delicious chicken and johnny cakes from street vendors, or simply lie on Maho Beach and watch the planes fly right overhead. US, American, and United all offer comparable deals on round trips to this destination, but you'll save a few extra bucks by going in mid May.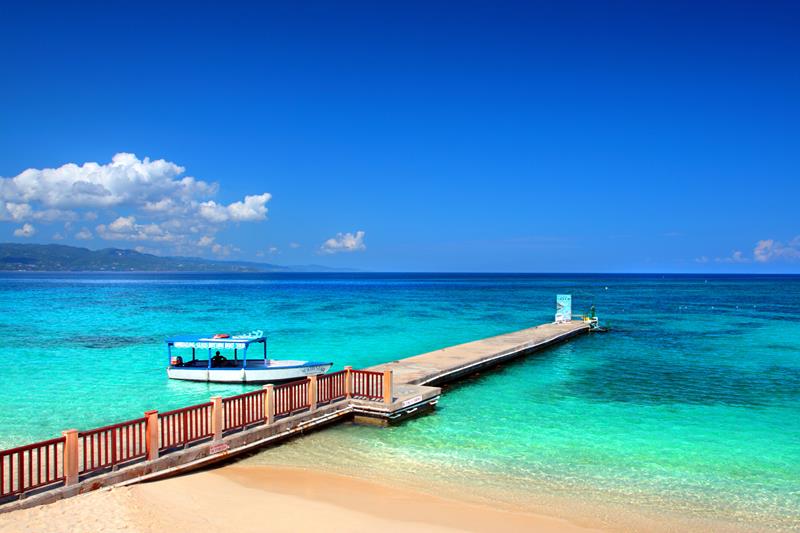 Jamaica makes the list again with a destination that's sharply divided between the raucous and slightly intimidating heart of the city and the peaceful beauty of the beaches and resorts that line its coasts. Do some duty-free shopping, chow down on jerk chicken, and enjoy the natural beauty of the area by going snorkeling or scuba diving in crystal-clear water. The lowest average deals can be found in mid March, and as with the previous destination, United, American, and US all have great rates on round trips.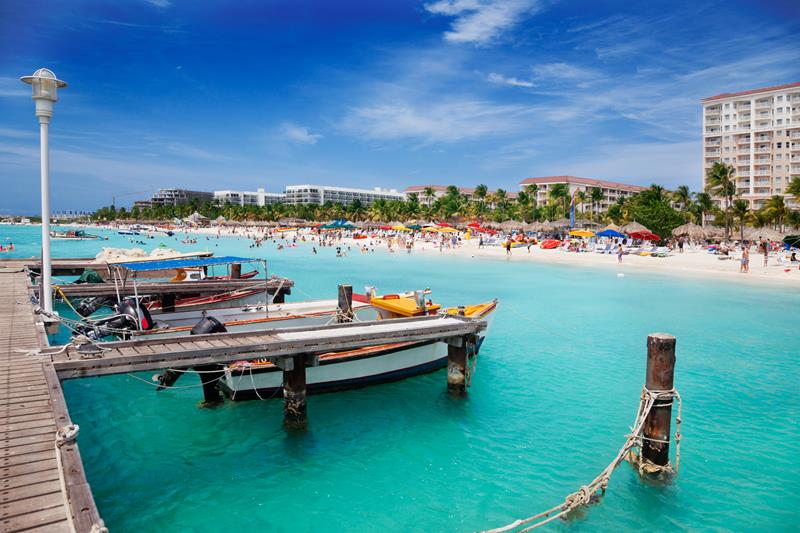 Aruba's eye-catching capital is well-known for its ornate, brightly-colored colonial buildings. Its shopping, dining, and nightlife scenes are just as colorful, offering plenty of options for every budget. Don't miss the great Aruba Archaeological Museum and enjoy famously warm, sunny weather that will make every day of your vacation perfect for a swim, a boat ride, or even a lazy game of golf. Check United for awesome deals, and consider flying out on a Tuesday and returning on a Wednesday to save up to $156 on airfare.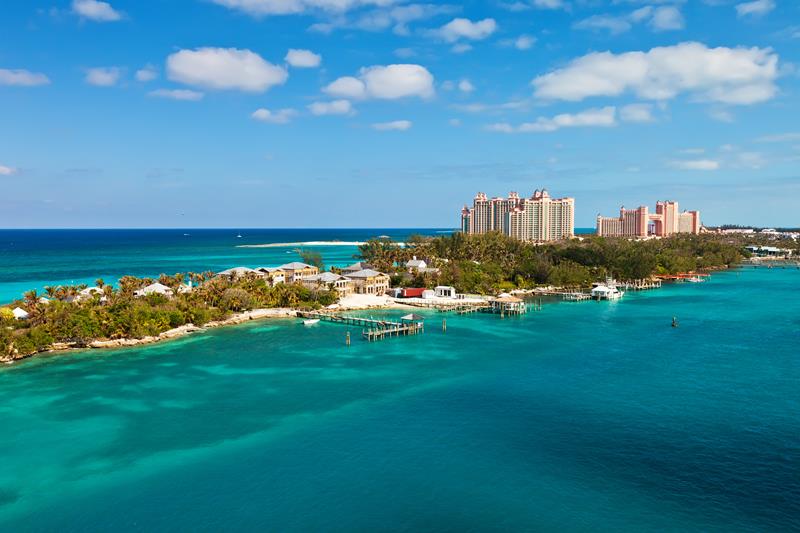 Nassau is more energetic than the average cruise ship destination, with busy shops and restaurants all along Bay Street and cheesy pirate-themed attractions that reference the city's colorful history. Visit the bright pink Pirate Museum and the paler pink Parliament House, then give your retinas a break by exploring miles of beautiful white beaches and coral reefs. Again, United is the winner for cheap indirect flights to this destination, and visiting in mid March will ensure that you're getting the lowest average ticket rates.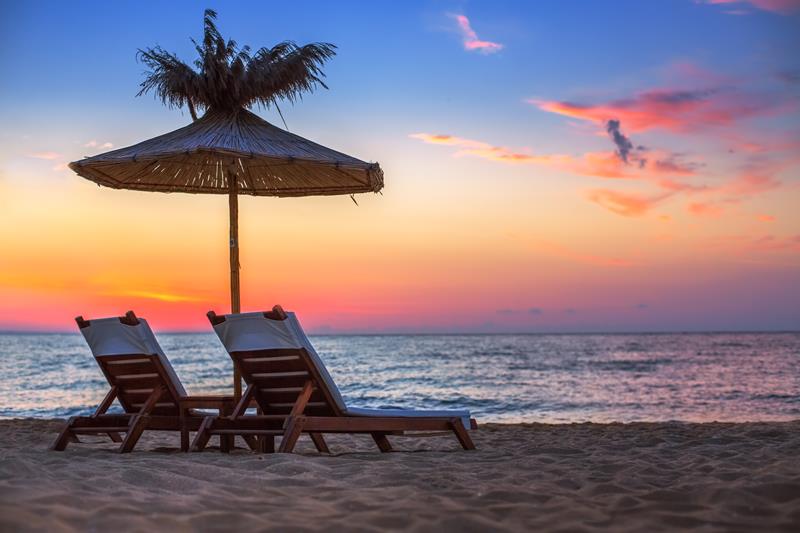 The warm turquoise waters of Punta Cana make it perfect for sunseekers and fans of snorkeling, surfing, and other water activities. There's plenty to do outside of the sprawling resorts, too — explore the nearby mountains on horseback, swim with dolphins, and don't miss the breathtaking blue water of the aptly-named Hoyo Azul cave spring. US and American Airlines have the best deals on flights with stops to Punta Cana, and as with Nassau, the cheapest tickets can usually be found in mid March.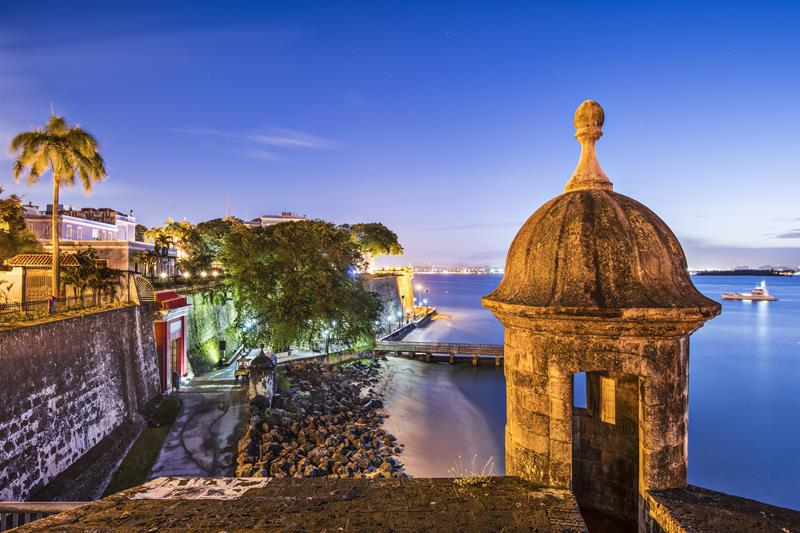 These rates are a real bargain considering the beauty of the beaches that line San Juan's northern edge and the wealth of cultural attractions the city has to offer. Even if you go for the sand and sunshine, a stroll through the Old Town is an absolute must — its cobblestone streets are home to fascinating attractions and museums that will immerse you in San Juan's colonial history. Several airlines offer similar rates on flights with stops to San Juan, but American, US, and United usually have slightly cheaper tickets than the rest.