Think the sparkling beaches of the Caribbean are far out of reach? With San Jose International Airport just a couple of miles away, it's easier than you think to hop onto a plane and let the swaying palm trees and tropical fruit cocktails take away the worries of day-to-day life.
We've used the flight data we collect here at Hopper to help you plan your dream vacation by compiling a list of the ten cheapest flights from SJC to the Caribbean. After a quick look through this article and the tips you'll find peppered through each destination, there'll be nothing stopping you from replacing the sprawling concrete grids of San Jose with the endless turquoise waters of the Caribbean Sea. Enjoy!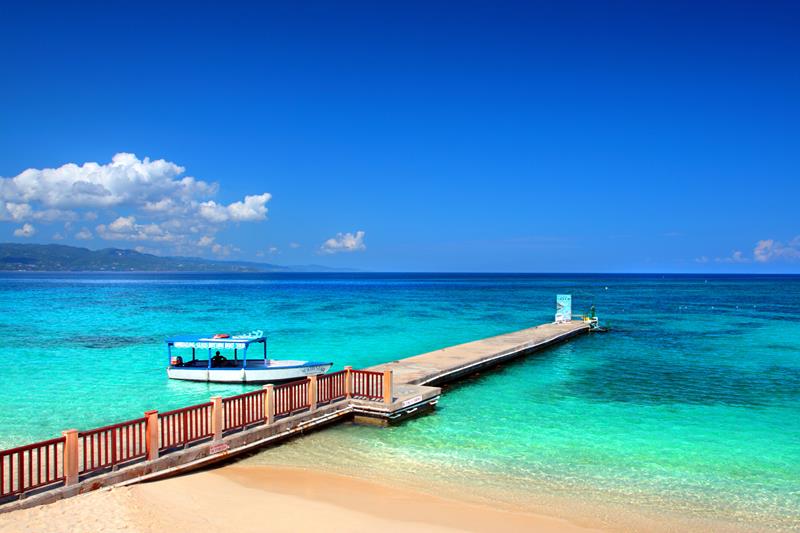 Although the suburb of Ironshore is home to many luxurious resorts and peaceful beaches, the city of Montego Bay itself has its own gritty charm, with diverse nightlife, great jerk cuisine, and enough duty-free shopping to keep you busy for a while. For as low as $627 you can both immerse yourself in Jamaican culture and enjoy beautiful weather and water activities on the beach. Check with JetBlue and United for good deals on round trips to Montego Bay, and consider a Tuesday departure and a Wednesday return to save up to $365.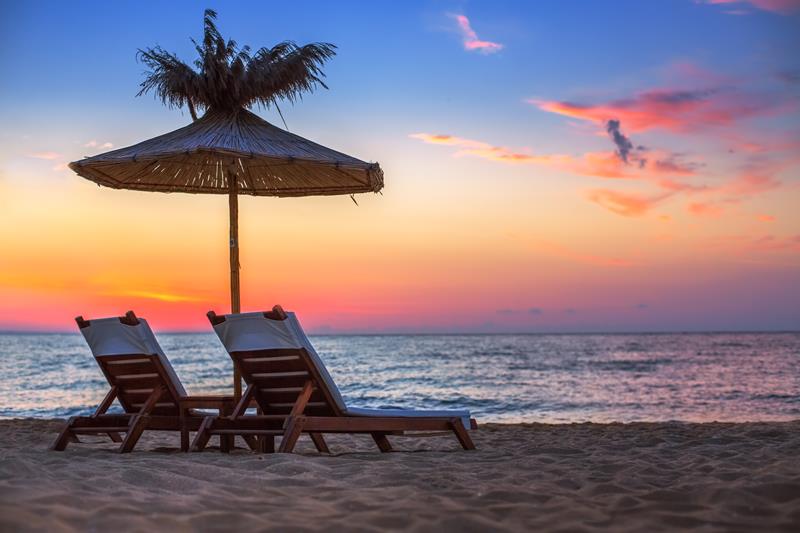 The bright turquoise waters and white sands of Punta Cana are what dream vacations are made of. Whether you want to soak in the sunlight with a cocktail at your elbow or keep active with horseback riding, snorkeling, and zip lining, Punta Cana is one of the best spots to enjoy the typical activities the Caribbean has to offer. To find the very best deals for this destination, plan your vacation for mid March and check with American Airlines and US Airways.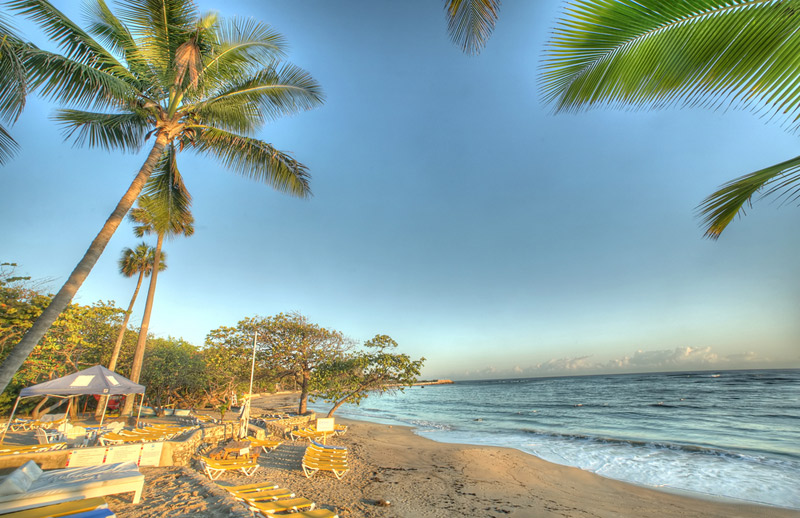 Puerto Plata has great beaches but also a variety of water and land excursions, ranging from catamaran cruises to horseback rides. Don't miss the the funicular to the top of Pico Isabel del Torres to see a replica of the Christ the Redeemer statue, and if you're more adventurous, go on a two-hour drive on a scenic mountain road with stops for local produce and amber mine tours. United Airlines has by far the cheapest round trips to Puerto Plata, and you can save up to $308 by flying out on a Saturday and returning on a Monday.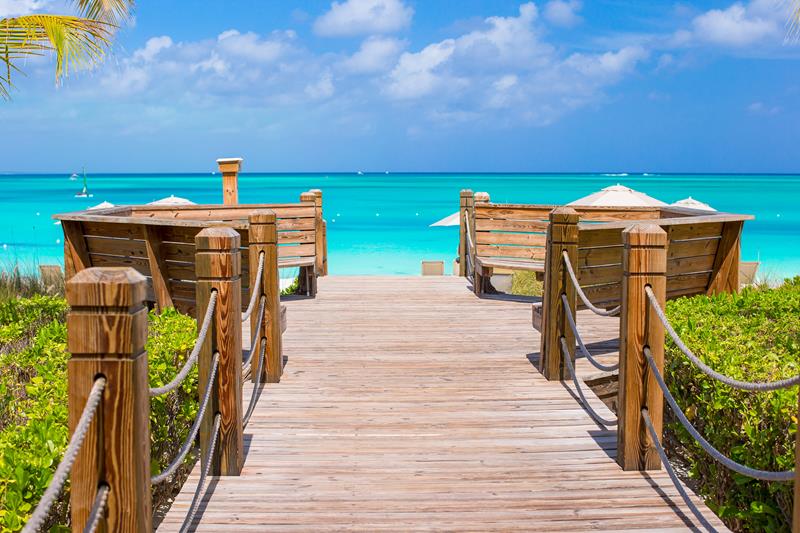 You may think Providenciales is the just a small island that doesn't offer much beyond resorts, but look again and you'll find plenty of fun things to do. Swim with Jojo the dolphin, take a restaurant tour to sample the local favorites, ride a pony down Long Bay Beach, see marine glow worms after sunset, or even visit an 18th-century cotton plantation for a bit of history. With United Airlines' affordable round trips, there's nothing stopping you from exploring "Provo."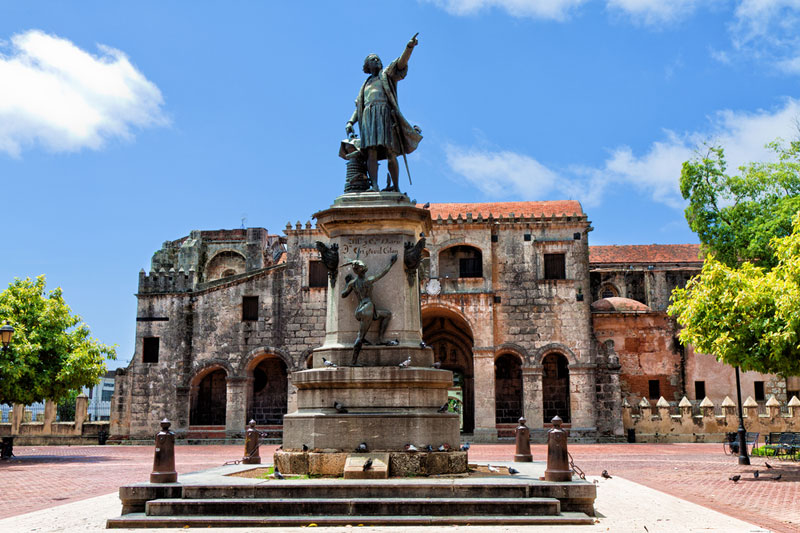 With its mix of old-world history and modern Caribbean charm, Santo Domingo is sure to please any kind of traveler. Explore the waterfront El Malecon for great shopping, dining, and monuments, or head to the Colonial Zone to walk in Christopher Columbus' footsteps and learn more about the history of this European settlement. Check with United and Delta, who usually have the best deals on round trips from SJC, and you'll be relaxing on the white sands of Boca Chica in no time.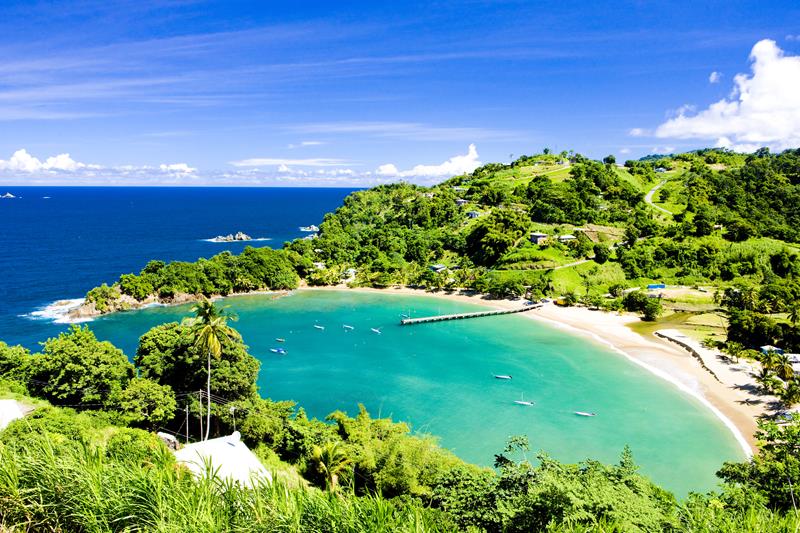 This city is the hub for Trinidad's famous annual carnival and a great spot to meet the friendly locals and get to know Trinidadian culture. Sample the roti and West Indian-style curry, visit the Royal Botanic Gardens, and shop on busy streets lined with colorful stalls. Check with United for the cheapest round trips, and as with Montego Bay, the days you pick can make quite a difference on airfare — here you'll save up to $249 with a Monday departure and a Tuesday return.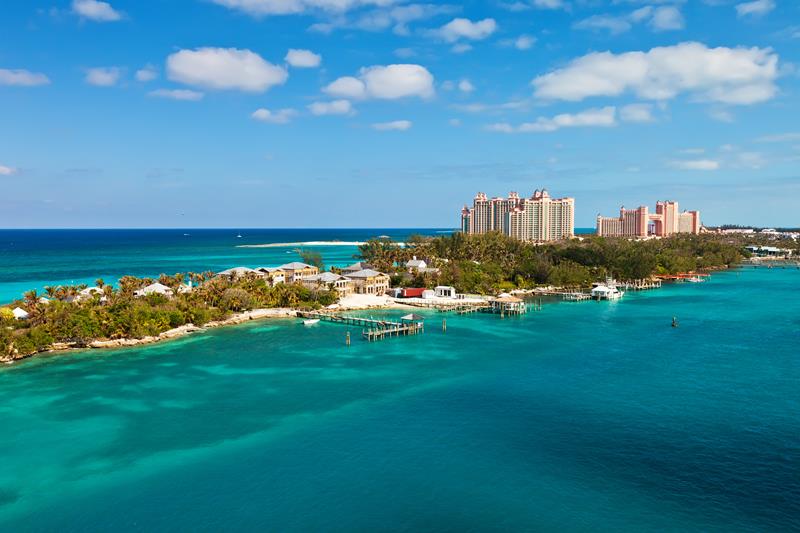 Nassau's colorful buildings and bouncing jitneys make it a great location to experience Bahamian culture. Once you get tired of the beach, you can hit the local market for fresh conch salad, visit the pastel pink Parliament, stop by the wonderfully cheesy Pirate Museum, and meet the dolphins of Blue Lagoon Island. Fly in early to mid May to find the cheapest airfare rates — often with United Airlines, who offer great deals on this destination.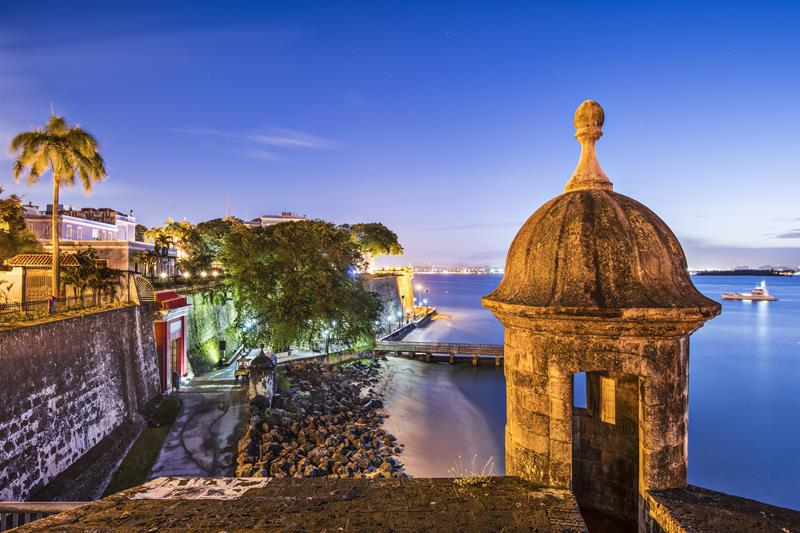 United Airlines' super low round trips with stops to San Juan make it an ideal destination for those who want to explore a busy city as much as they want to lie back on the beach. On top of beautiful, palm-lined resorts, San Juan boasts top-notch museums and art galleries, imposing stone forts, a historic area packed with colonial architecture, and even foodie walking tours. Plan a Monday departure and a Wednesday return to save up to $155 on airfare.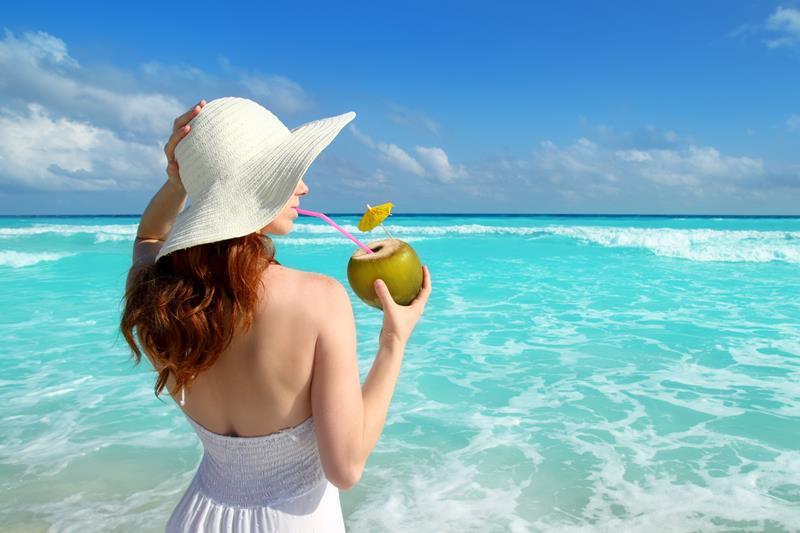 Castries is one of two points of entry to Saint Lucia, a beautiful island characterized by two striking cone-shaped peaks. Enjoy the duty-free shopping, local market, and coal pot stews found in the town, catch some sun on Vigie Beach, then explore the island by swimming in hot springs, walking through rainforest, or hiking your way to the top of Gros Piton. US Airways usually has the best rates on round trips with stops to Castries, and you can save up to $128 just by flying out and returning on Tuesdays.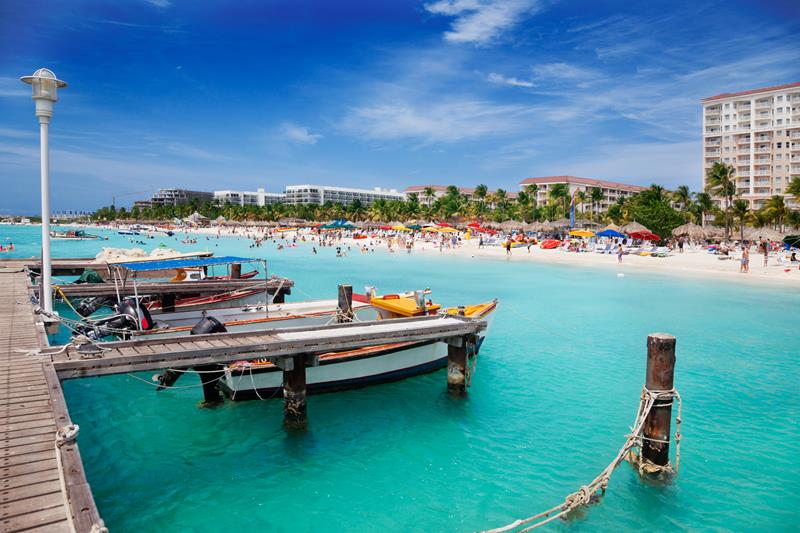 Oranjestad tops the list with its perfect weather, charming mix of Dutch and Caribbean architecture, and plethora of water and outdoor activities. One of the main draws of the city is the shopping, which ranges from upscale jewelry to knick-knacks, but you'll also find an archaeological museum, a lovely butterfly farm, and even a mountain to climb for a great view of the island. United and US both offer affordable round trips with stops to Oranjestad, and you can save up to $95 by flying out on a Monday and returning on a Wednesday.