There's nothing quite like that feeling of bagging a bargain airfare, especially when the flight is heading somewhere like the shimmering sand strips of Rio de Janeiro, the misty jungles of the Amazon Basin, or the sun-kissed colonial towns of the high Andes. Well, that's precisely why Hopper's expert flight team have put together the following list with help from their acclaimed big data research method: To show any Torontonians feeling a little stuck amidst the plains of Ontario the sheer wealth of low-cost flights currently on offer to South America.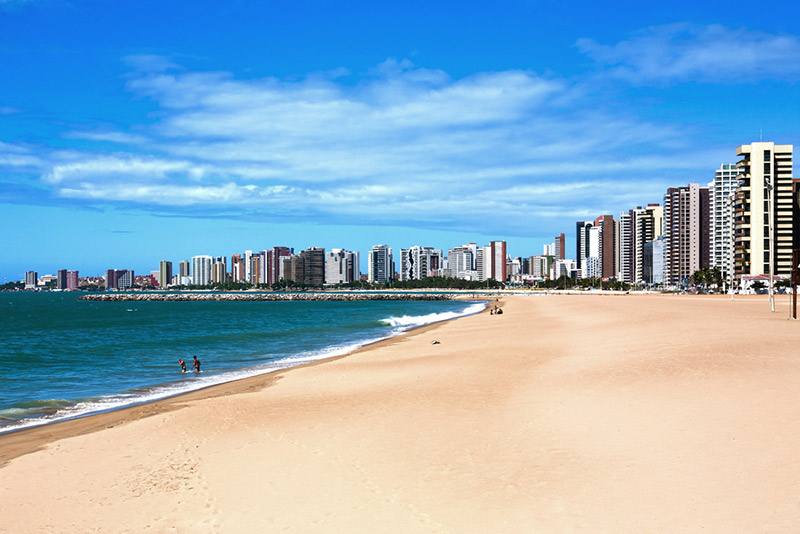 Touting the saffron sands and Atlantic swells of Praia de Iracema, a charming colonial heart where pastel façades watch over the cobbles of Praca do Ferreira, and oodles of surfing spots, super-fresh crab dinners and coconut-­infused cocktails, the lively Brazilian city of Fortaleza is one seriously stylish way to kick off this list — especially when indirect flights from Toronto to Fortaleza are priced at around just CAD$953 round trip!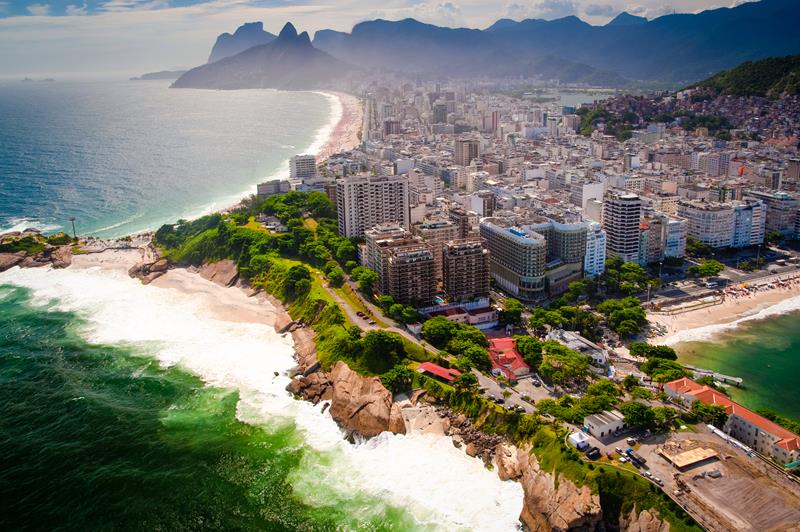 While Toronto descends beneath its blanket of snow, while the ice sheets creep back over the waters of Lake Ontario, Rio, Brazil's self-­proclaimed party capital, enjoys soaring temperatures that can hit upwards of 100 degrees Fahrenheit. The temps alone make this beachside city the perfect place to indulge in a spot of wintertime sun, sand and sea. Be sure to check out indirect flights with United Airlines into Rio de Janeiro's Galeao International Airport or even the nonstop connections with Air Canada, for just a little extra.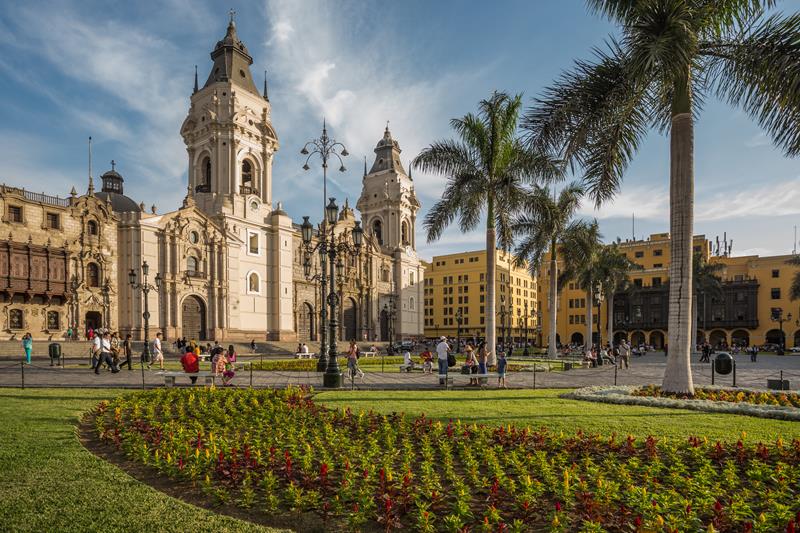 Ready the backpack, wax those walking boots and prepare your history valves, because Lima is the gateway to some of South America's most magnificent hiking trails, ancient wonders and cultural hotspots. If the Sacred Valley and the crumbling remnants of Pisac and Sacsahuaman have caught your attention this year, then our eighth cheapest air connection from Toronto to South America may just be the perfect choice — costing an estimated CAD$832 round-trip when going indirect on AeroMexico, Avianca or Air Canada.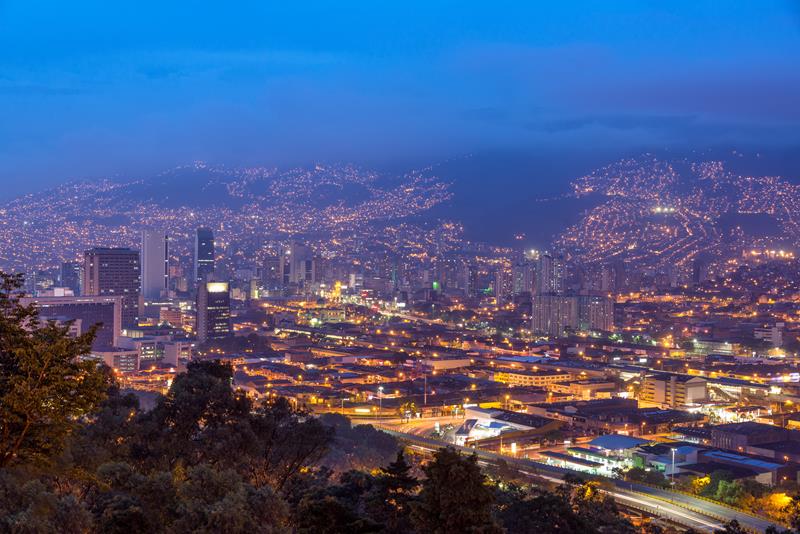 Many travelers still opt to miss out on up-and­-coming, artsy Medellin, which is a real shame given its recent "Innovative City of the Year" accolade and its fascinating line-­up of cultural institutions, like the Museum of Antioquia and the high-­tech Interactive EPM center. That said, these super­-cheap air connections from Toronto to Medellin should only serve to bring more people to the nation's second-­largest metropolis, especially when round-trip tickets on indirect routes are priced at as little as CAD$764.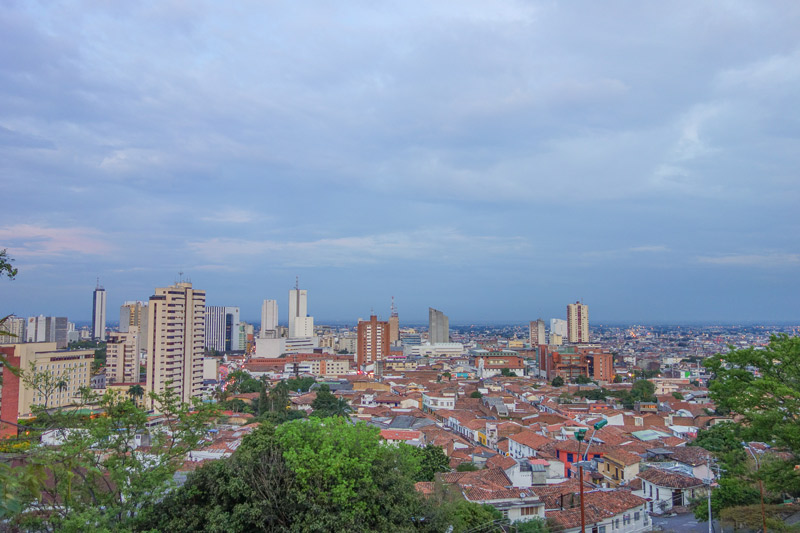 If it's Colombia' colonial history you're seeking this year, then you could certainly do a lot worse than to hit the 450-­year­-old heart of Cali, high up between the cocoa and coffee valleys of the Andes. Here, an aging statue of the town's founder, Sebastian de Belalcazar, stands watch over the white­washed La Merced church and the Spanish frontispieces of the San Antonio Barrio. Expect to pay in the region of just CAD$761 for round-trip flights into town, with indirect routes on Panamanian Copa Airlines coming in as the cheapest.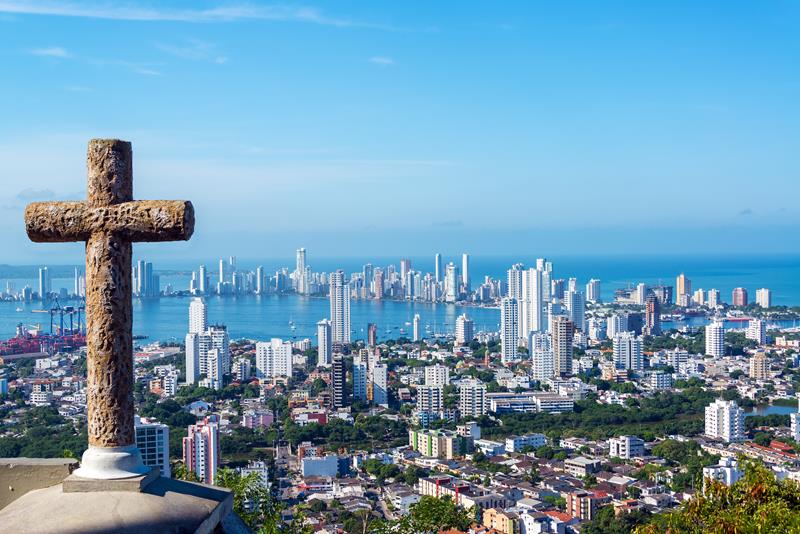 A Caribbean-Colombian cocktail that's one part unadulterated colonial history (in the form of coral stone fortresses and tight Old Town streets) and one part modern seaside resort destination (focused on the bustling promenades, all-­inclusives and sand strips of the Playa Bocagrande), Cartagena rarely fails to impress. What's more, with some super-­cheap indirect air connections from Toronto's Pearson International now priced to the tune of just CAD$780 round trip, it seems as though Colombia's fifth-­largest city has even more tricks up its sleeve!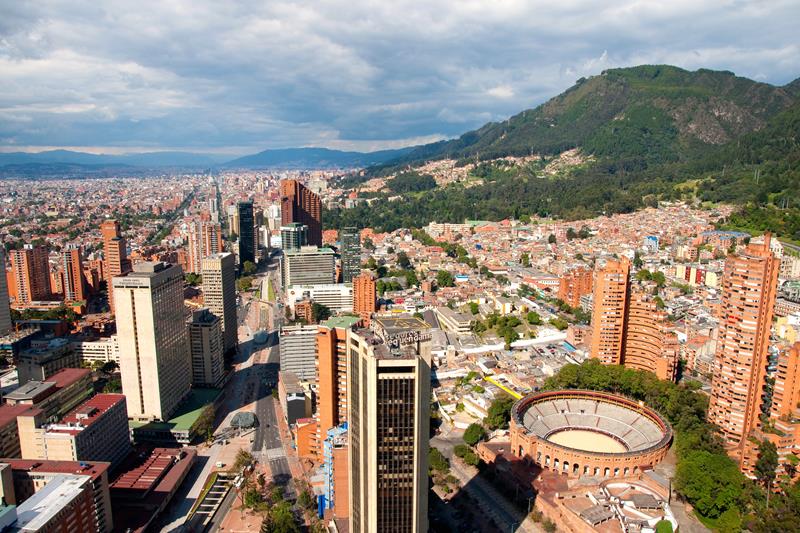 Okay, so Colombia's massive capital may not have the beaches or the reputation amongst backpackers, but it does have one seriously enthralling colonial core (the majestic La Candelaria neighborhood, with its cobbled roadways and pueblo-­style homes), plus a perfect setting amid the misty peaks and rising volcanoes of the Cordillera Central. Oh, and then there are the bargain flight prices into town, which are currently priced at around just CAD$750 from Toronto when going indirect on Air Transat or Air Canada.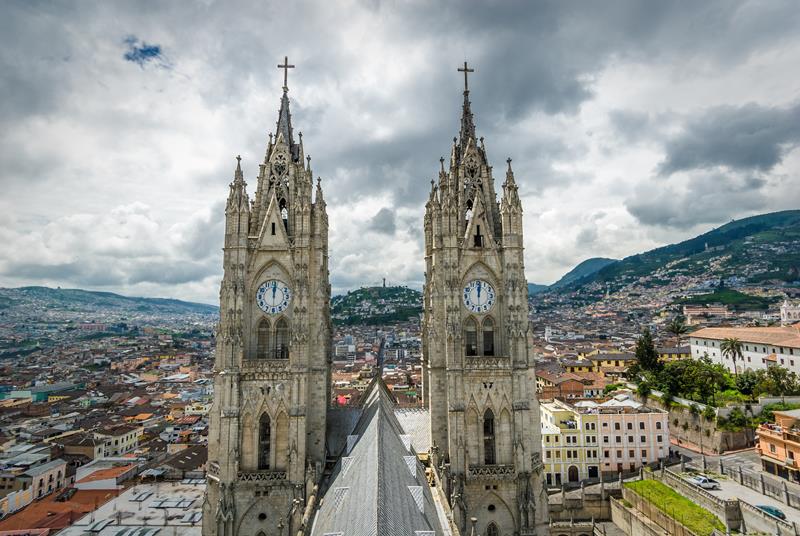 Taking us nicely into our selection of the top three cheapest flights connecting Toronto with South America are these enticing intercontinental hops to Quito, the high-altitude capital city of Ecuador. Not only do they offer a gateway to the wonders of the Plaza Grande, the Convent of St. Francis and the looming summits of the Pichincha Volcano, but these cheap flights should help save some cash on the ride down south, boasting an average price of just CAD$737 when going indirect on Copa Airlines or Avianca.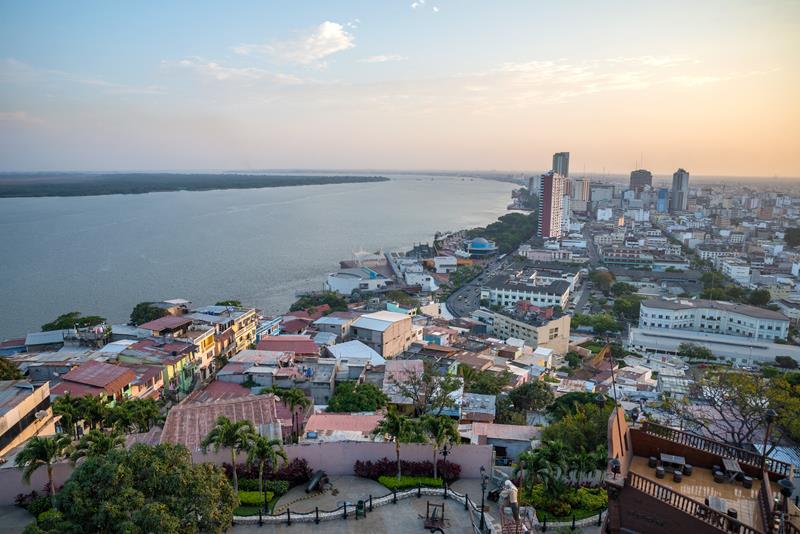 CAD$730 is all it should take to transport an intrepid Torontonian to the coastal edge of Ecuador and back again this year, which is great news for any travelers looking to case out the mind-boggling array of wildlife that inhabits the famous Galapagos Islands, or some of the liveliest riverside walks the continent has to offer. For the cheapest seats on the route overall, be sure to check out the indirect offering from Avianca via El Dorado International Airport in Bogota.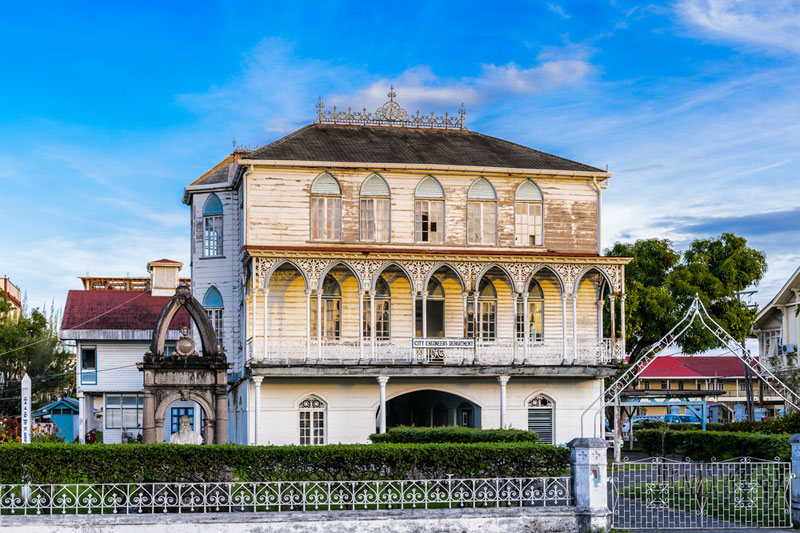 For the most budget­-friendly, bank­-account-­bolstering air connections currently gracing the skies between Toronto Pearson International Airport and South America, travelers will have to look to the small Guyanese capital of Georgetown, which is slowly rising on the global stage to become a celebrated hub for eco-tourism, famed as the gateway to wonders like the Iwokrama rainforests and the roaring Kaieteur Falls. Expect to pay about just CAD$670 for round-trip flights into town, going indirect on Caribbean Airlines or United.