Atlanta is the world's busiest airport and consequently a hub for flights to cities all across the globe. This sparked our curiosity at Hopper and so we decided to figure out the ten cheapest international destinations to fly to from the airport (each destination has to account for at least 1% of shops, to ensure there are plenty of flights running to it). Here we outline our results. Included are familiar faces such as Cancun, among the most popular resort towns in the Americas, along with several other Caribbean destinations. But it turns out Atlanta is also an excellent launch pad for trips to China: connecting flights with Air Canada will take you across the mighty Pacific for, in some cases, less than $750 return. So feast your eyes on our list of the highly affordable places you can fly to from Atlanta, stretching from San Jose all the way to Shanghai.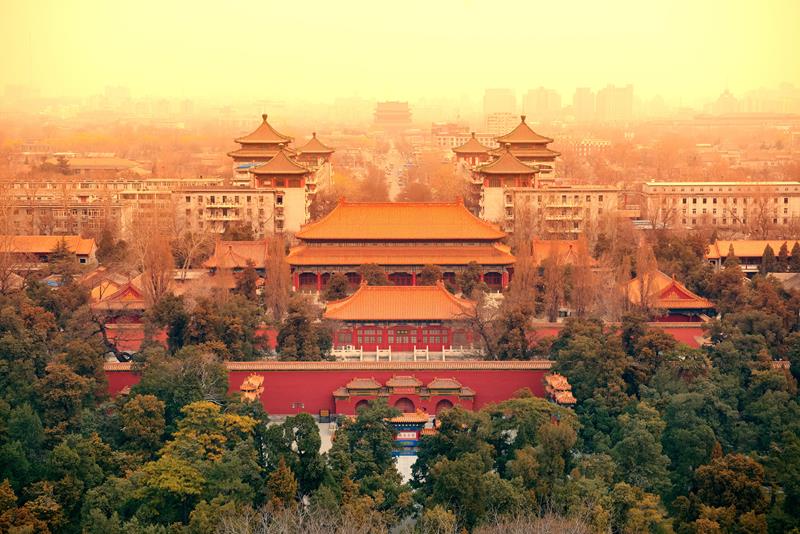 Our round-up begins in particularly spectacular fashion: how about a trip halfway round the globe for a vacation in Beijing? Capital of the world's most populous country and one of its most ancient civilisations, the seat of two Dynasties, and more than twice the size of any city in the US, Beijing encloses an entirely new world for intrepid travellers to explore. There are heaps of museums and galleries to help you do so but, for Americans from a non-Asian background, even strolling the streets or catching the subway will be a process of cultural discovery. All flights have stops and the cheapest are with Air Canada, which take a little over 20 hours.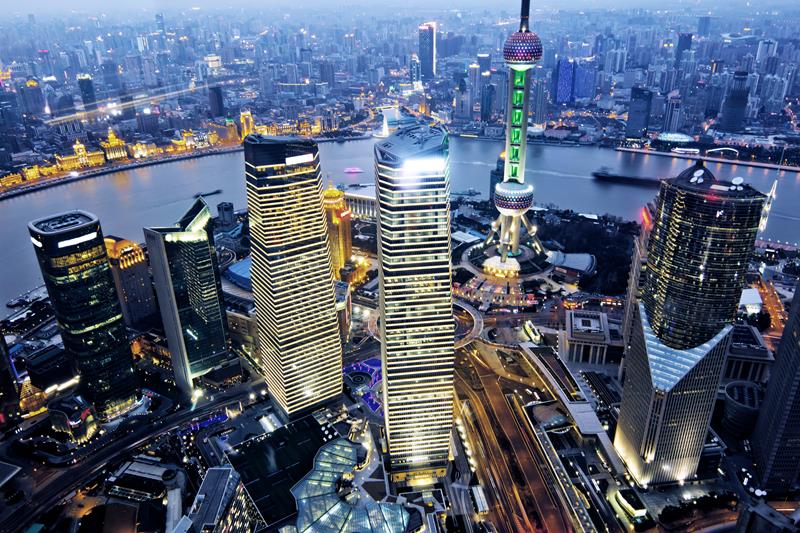 Beijing may be far vaster than any US settlement but it still ain't China's biggest city: that title falls to Shanghai, population 23 million (with as many migrants alone as the whole of NYC). In some parts Shanghai will be more familiar to western eyes than its northern counterpart, as it only grew to its current size and significance following the Opium Wars of 1842 and the subsequent granting of parts of the city to various European nations including Britain. But the city still has incalculable quantities of cultural difference for western visitors to encounter and experience, which you can do by jumping on one of Air Canada's flights from Atlanta.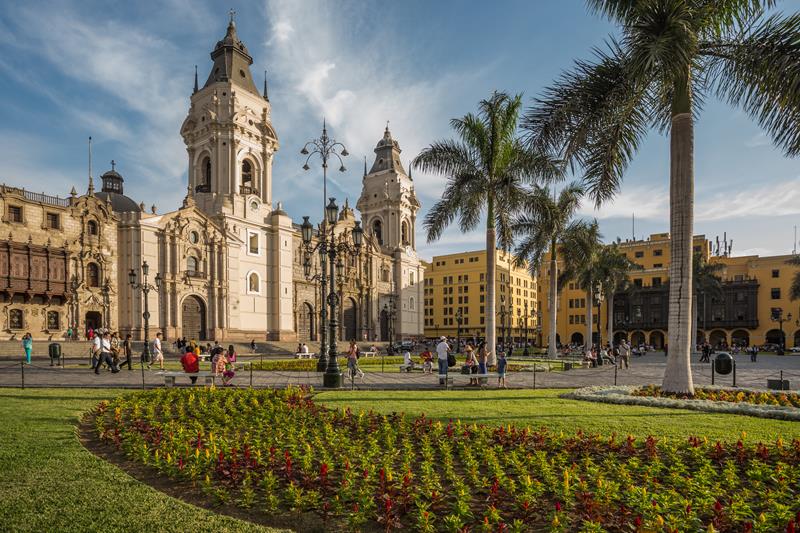 Remaining within the Americas this time, anyone living close to Atlanta airport can make a low-cost jump into the south of the landmass with these flights to Peru's capital. The best deals are with Spirit Airlines, although these do involve a connection so the hurried among you may wish to fly direct with Delta instead, shaving a couple of hours off your flight time but adding, on average, over $200 to your ticket cost. Once in Lima you can sample the city's excellent street food before bouncing out to the country's wealth of man-made and natural wonders, with Inca ruins dotting the immense breathing ecosystem of the Amazon rainforest.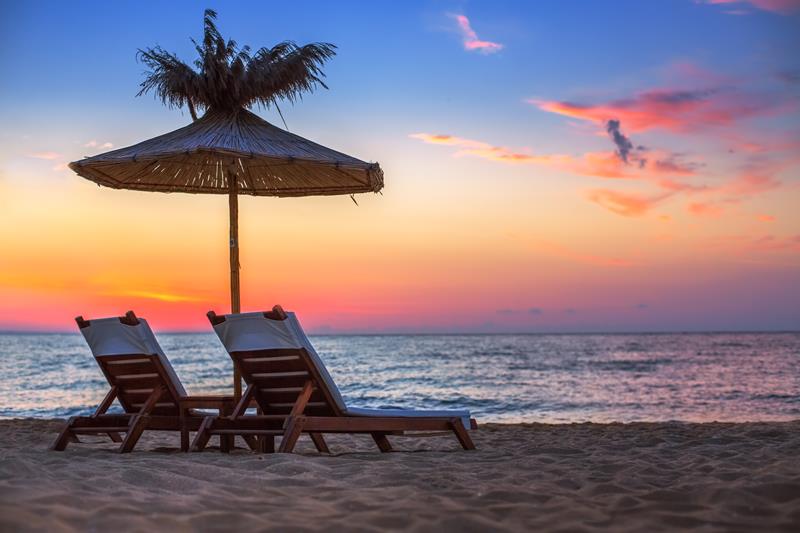 Punta Cana is the Dominican Republic's small manufactured paradise, bordered by ivory sands and artisan golf courses. First bursting onto the Caribbean tourist scene in the late 60s, these days its gorgeous beaches and quiet coves are flanked by a plethora of mega resorts, trendy nightclubs and top-end restaurants. Direct flights are available with Delta for only $443; you can save another $10 or $15 by flying indirect with United, but this will more than double your time in the air. Peak season comes in the middle of the year while cheaper deals can be found in February and through most of March and April.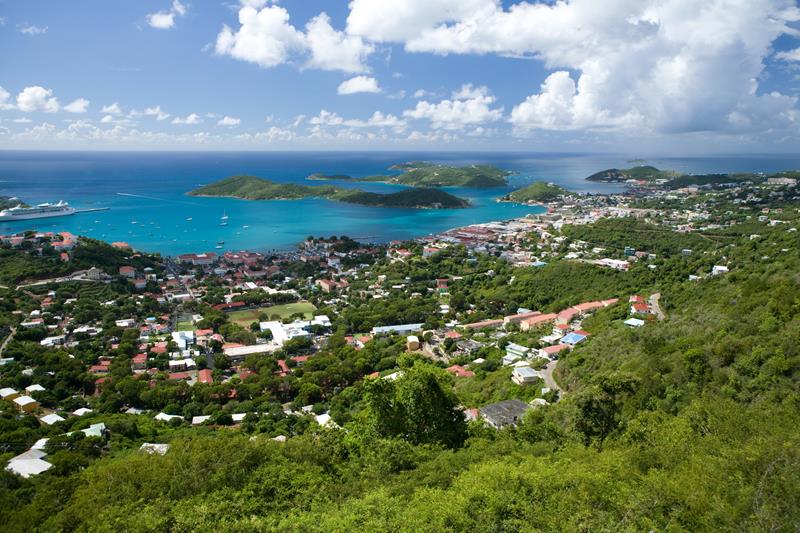 Charlotte Amalie is the largest city on the characterful Virgin Isle of St. Thomas, whose craggy and rugged interior is enclosed by a linen border of pristine white sand. As well as swimming and snorkeling from the island's many quiet coves, the town of Charlotte Amalie itself has superb shopping in Downtown, world-class food in Frenchtown and lively nightlife in neighbouring Red Hook. Spirit operate the cheapest flights which take seven hours with a stop in Fort Lauderdale; direct flights with Delta will halve your travel time but add an average of $150 to your airfare.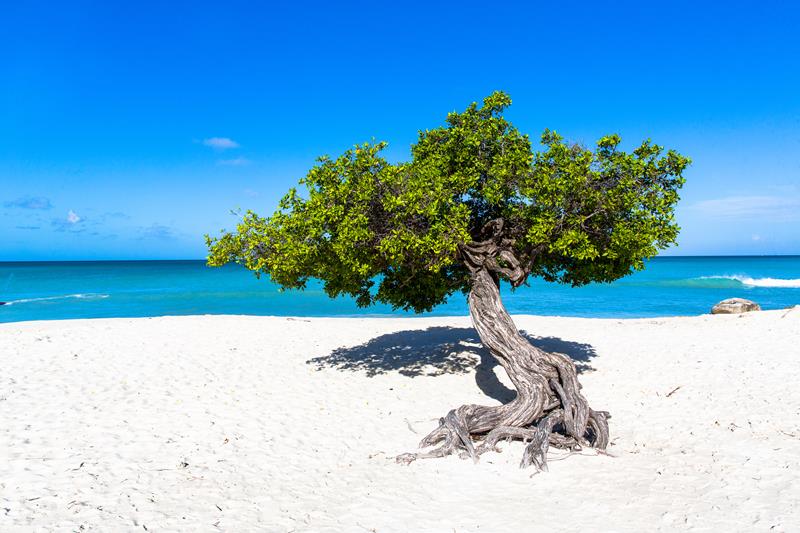 Oranjestad is the capital of Aruba, a Dutch colony just off the northern Venezuelan coast. The island is an oasis of calm, soaked in Caribbean sun but cooled to a perfect temperature by trade winds blowing in off the Atlantic. There are a handful of relics from colonial times including old churches, mills and factories, but most of the island's attractions are natural - from snorkeling in the azure Atlantic water to eyeing the birds and volcanic formations in the Bubali Bird Sanctuary. Spirit again operate the cheapest flights with a connection in Fort Lauderdale, and Delta again offer faster direct flights that usually cost at least $100 more.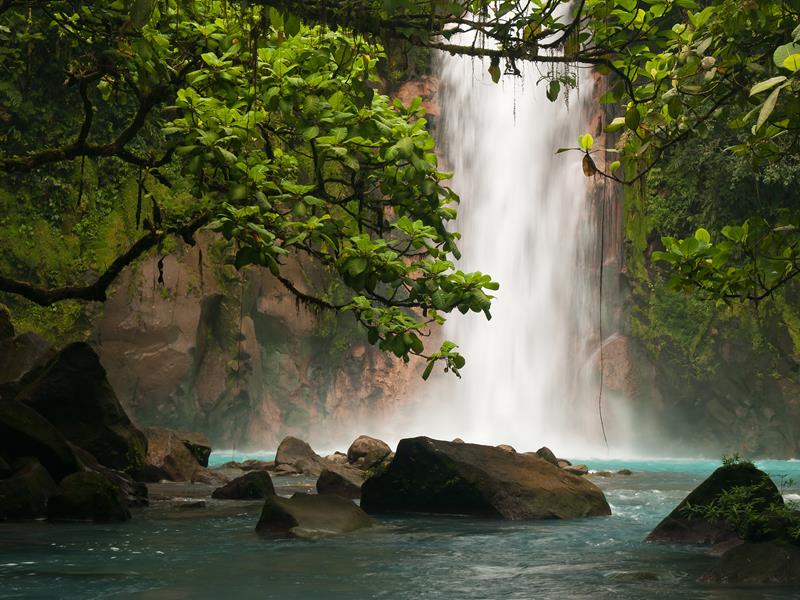 Costa Rica might be famed as Central America's most stable and affluent country, but its capital San Jose isn't the most appealing place to visit: other than an enthralling museum displaying pre-Columbian goldwork, and a mildly engaging National Museum housed in a disheveled fort, there's not much to see. Fortunate, then, that the surrounding natural world of verdant rainforest and beautiful coastline is among the world's top spots for eco-tourism, which makes these low-cost flights with Spirit Airlines exceptionally useful. They take seven hours and include a connection in Fort Lauderdale, but as Delta's direct flights cost, on average, almost $300 more, it might be worth exercising a little patience on this one.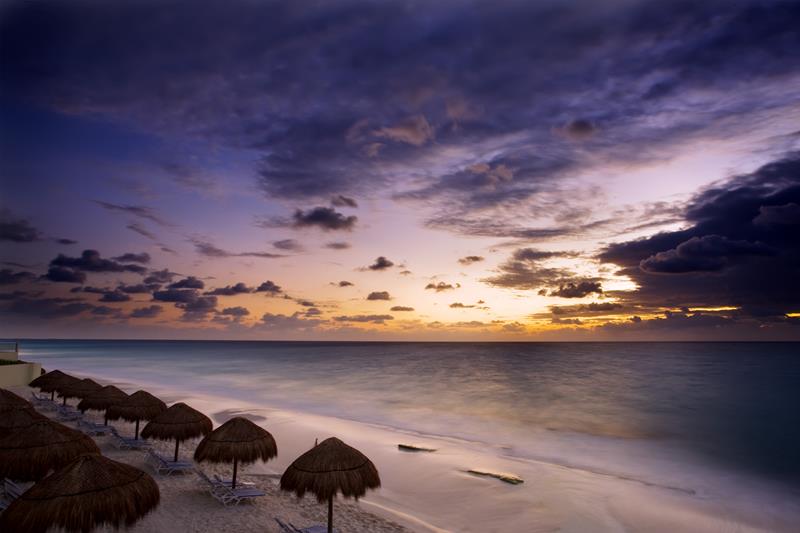 The Caribbean resort town of Cancun brings the food and fiesta atmosphere of Mexico together with the chilled-out beach life of the Caribbean. Down in the Hotel Zone, lush sands and immaculate hotels are sandwiched between a glimmering lagoon and the turquoise sea: shopaholics can browse the sprawling shopping center of Kukulcan Plaza while late-night revelers can take advantage of the excellent nightlife. Meanwhile, a more authentic experience of the Yucatan can be had by strolling into downtown Cancun, a patchwork of palm tree-shaded squares where local chefs, merchants and artisans run colourful stalls selling a variety of dishes and goods - the Parque de las Palapas is a good place to start. Experiencing all of this couldn't be easier with these direct flights from Delta, which have a travel time of under three hours.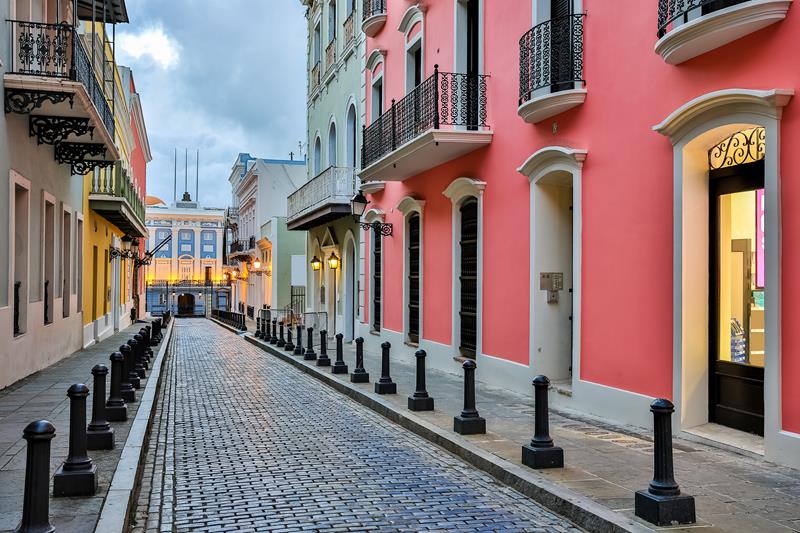 Beautiful beaches, sumptuous restaurants, innumerable palm-shaded cafe-lined plazas and a fascinating colonial heritage contained in an exquisite 16th century Old Town make Puerto Rico's capital a superb place to escape from your everyday life. The cheapest flights from Atlanta are with United and take seven hours with a stop; this flight time can be halved for a surcharge of around $50 by flying direct with Delta.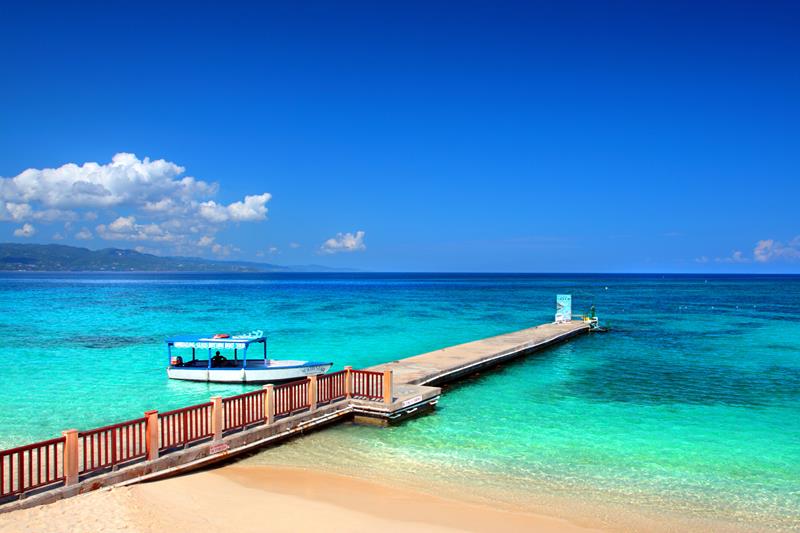 And the cheapest international flights from the world's busiest airports go to... Montego Bay, Jamaica's capital of tourism, located on the island's gorgeous northern shore. It's a terrific destination for a trip away, not least because you can take whatever you want from it. Along the sublime northern shoreline there are any number of all-inclusive hotels and resorts to choose between, steps away from sun-warmed Caribbean sand and the turquoise sea. But the more curious can also plunge into the bustling markets and street life of Montego Bay itself, getting a feel for the local culture that continues to pulse powerfully among the continual flow of the world's holidaymakers. Spirit's airfares frequently dip below $300 return, and although they involve a connection and flight time of over five hours, they are about $150 cheaper than travelling with any other airline.