Houston's George Bush Intercontinental Airport is one of the ten biggest in North America, a hub for Spirit Airlines and a base for non-stop Turkish Airlines flights between the US and Istanbul. All of this makes it a great launching-point for an international vacation. And if you're itching for a proper adventure, just keep reading, as we've done some of the hard work for you.
By analysing the results of millions of individual airfare searches, we've calculated the top ten cheapest international destinations, on average, that you can fly to from Houston. The results encompass a glorious diversity of places: have a flick through and decide whether you'd rather dive in among the djinns of Delhi, wander the historic streets of Rome, or simply clock-out amid the sand and sun of Cancun.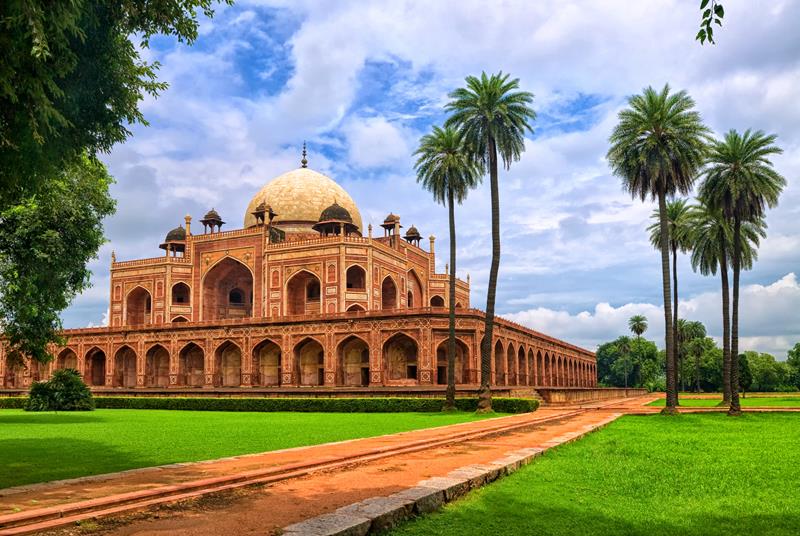 Embark from Houston, a city that is less than 200 years old, and touch down in Delhi, a city that, according to epic legend, is more than 5000. Modern-day Delhi bears the marks of the many civilisations that have passed through it, with intricate Mughal architecture squeezed alongside labyrinthine medieval bazaars and lauded contemporary restaurants. Experiencing the sights, sounds, smells and tastes of Delhi is pretty straightforward from Houston: Turkish Airlines operate excellent-value flights that travel east with a connection in Istanbul.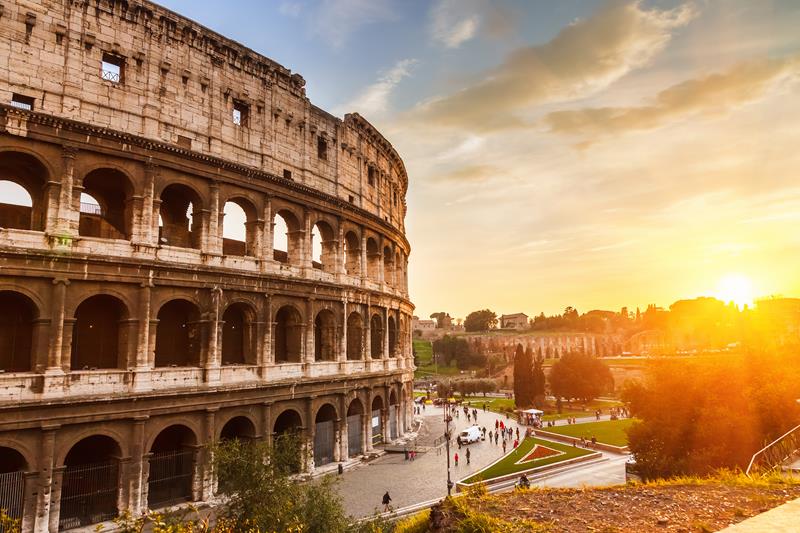 A little closer to home is Europe's own version of Delhi, Rome, a vibrant modern city where life unfolds in the imposing, melancholy shadow of faded empires. This juxtaposition makes Rome an eternally fabulous city to explore. Take in the mighty Colosseum, the mythic Roman pantheon and the evocative Roman Forum before sitting outside one of the city's myriad terrific restaurants or bars as dusk falls on the layers of architectural history. Turkish Airlines again operate the cheapest flights with a connection in Istanbul.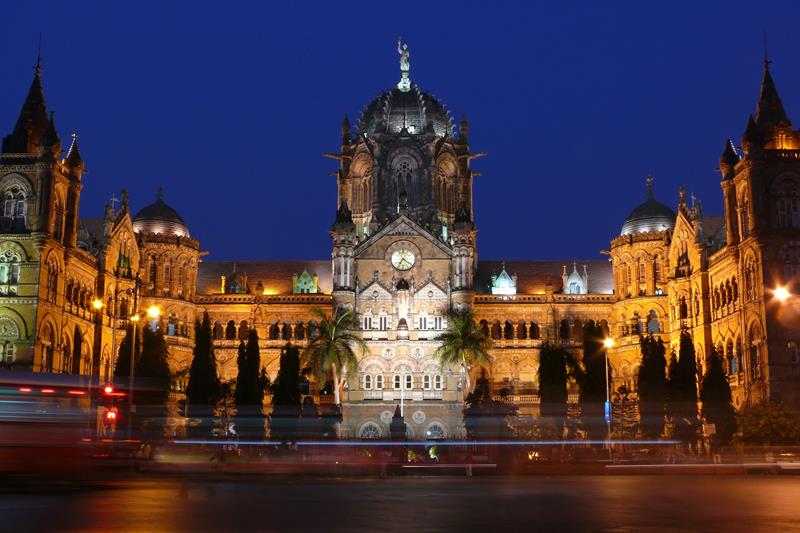 More great value Turkish Airlines flights are available between Houston and Mumbai, with particularly cheap airfares available throughout March, April and the first half of May. But take a moment to think before jumping on these deals: Mumbai is not an easy city to dip into for a few leisurely days of sightseeing. Squeezed between swampland and sea, it is hot, humid, and immensely overcrowded. It's India's most westernised city, home to both the glamour of Bollywood and a sprawling network of slums. But if you enjoy a fast-paced and dynamic city speckled with extravagant Raj-era architecture and colourful, hyper-busy local markets, then India's most populous city could be just the place for you.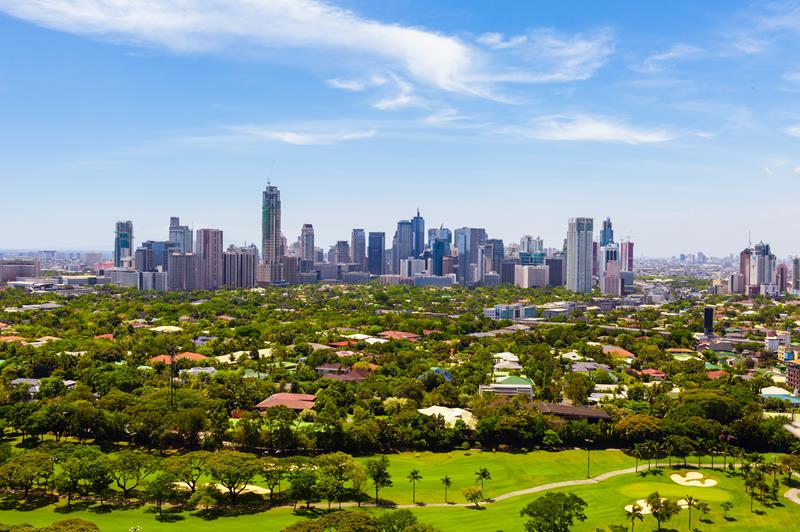 Another vast Asian metropolis that will make Houston feel like a provincial town, Manila, like Mumbai, is not a straight-forward city to drop into. Monstrous roads loop and cut through the concrete-covered city carrying an endless cargo of air-polluting traffic. But learn to navigate your way to the city's more livable districts and you'll find a lot to reward you, from great music and visual arts scenes, to a terrific coffee culture and an unpredictable array of wild bars and clubs. And of course you can also use the city as a springboard to see the Philippines' fabulous natural world of flourishing forests and pristine beaches. The cheapest flights travel west to touchdown in the far east, either on AirChina with a connection in Beijing, or on United with two stops in Hawaii and Guam.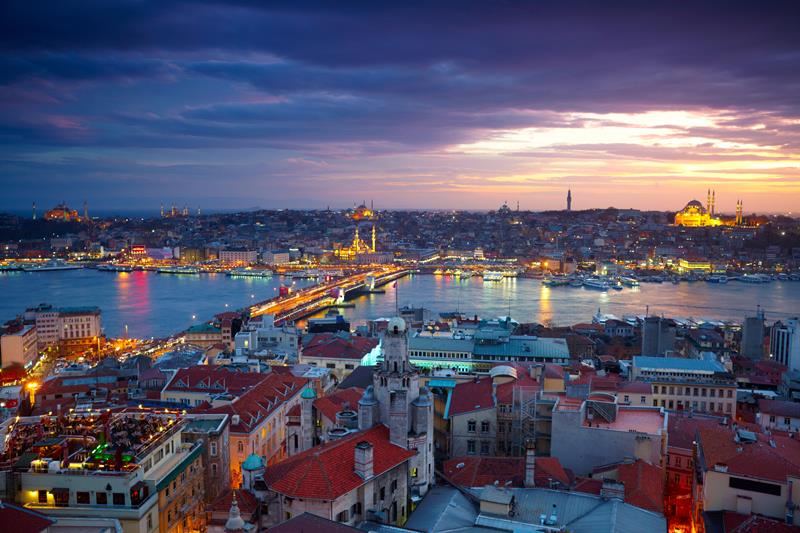 For a fantastic value, gloriously straight-forward far-flung vacation from the dusty streets of Houston, you'll struggle to do better than taking a trip to Istanbul. The old center of the powerful Ottoman Empire brings together iconic skyline sights such as the Hagia Sofia and Blue Mosque with bustling market life and a bohemian bar-and-cafe culture along the banks of the Bosphorus. Best of all, you can get there in only 13 hours on direct Turkish Airlines flights that cost significantly less than $700.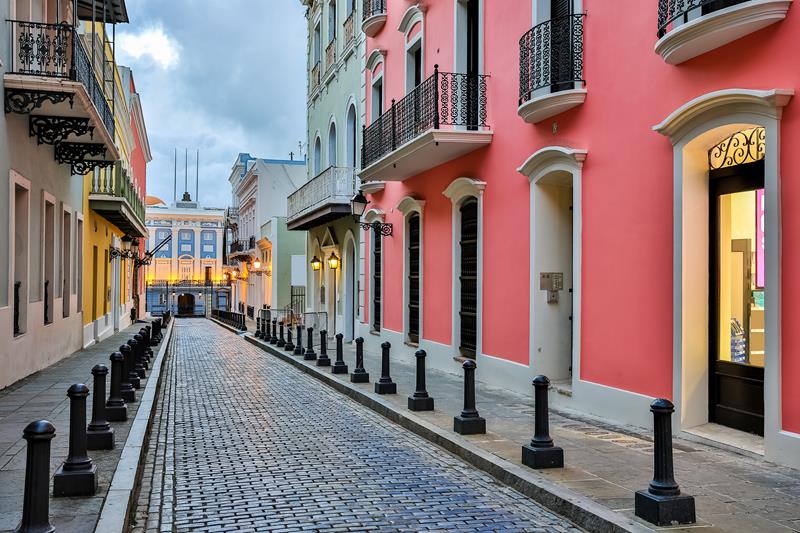 The colonial history of the Americas is preserved in the exquisite old town of San Juan, a weave of cobbled streets brightened by colourful houses and enlivened by imposing historic sights such as the old Spanish fort of El Morro. But Puerto Rico's capital is also a vibrant modern city, home to some of the best nightlife in the Caribbean as well as the region's biggest shopping mall. And all this isn't to touch on the city's gorgeous beaches, luxury resorts and boutique hotels. US-American offer the cheapest flights or you can shave a few hours from your travel time by paying $40 extra and flying direct with United.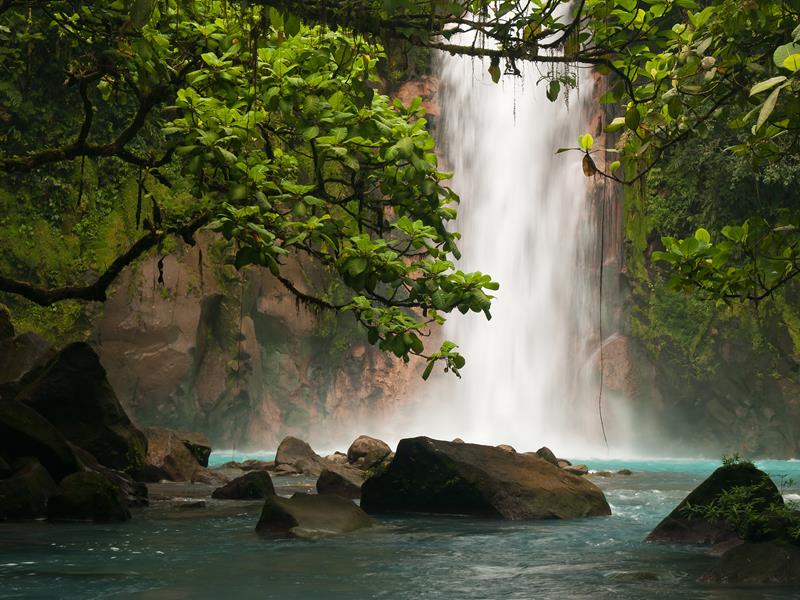 If you're a lover of nature and all things wild, then you should jump on these direct Spirit Airlines flights to the capital of Costa Rica, quite possibly the best country in the world for eco-tourism. Almost a quarter of Costa Rica is protected as national parkland, and the country contains 5% of the world's biodiversity within only 0.03% of its landmass. As a result, its verdant rainforests and immaculate Pacific and Atlantic beaches are simply unmatchable places to hike through the wild and watch our planet's animal and bird-life flourishing in its natural habitat.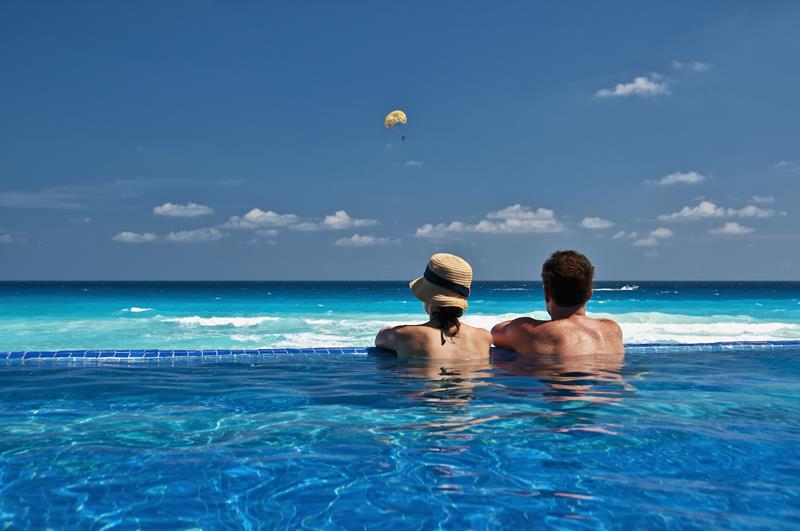 If what you really want from a vacation is the chance to relax and focus on life's simple pleasures - sun, sand, food, music, intoxication and perhaps a little dancing - then just throw yourself into the arms of Cancun's exquisite beachfront resorts. Perched on the end of Mexico's Yucatan peninsula, Cancun's hotels sit between the Caribbean Sea and a glimmering lagoon, with soft sand framing both bodies of water. There are endless options for delicious dining and delirious drinking, with the delectable seafood of Lorenzillo's recommended for earlier in the evening. Even getting there will be an entirely stress-free experience, as Spirit run direct flights from Houston that take less than three hours to touch down on Caribbean shores.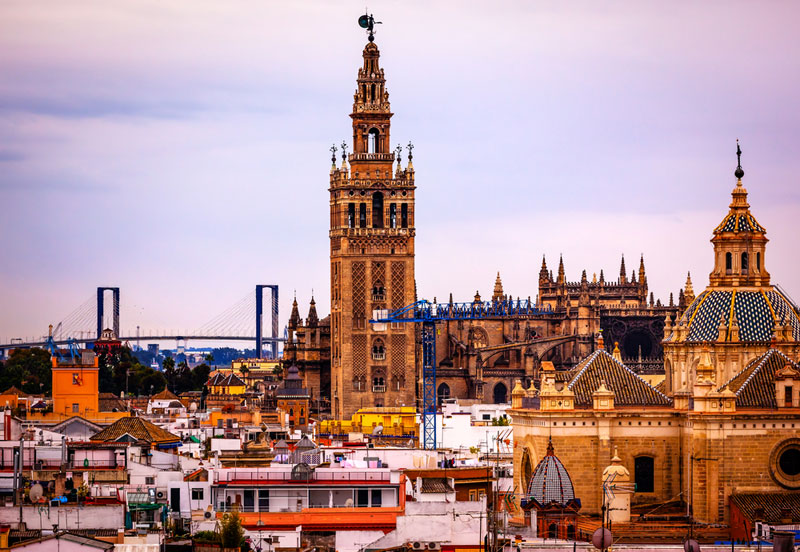 Relatively unexplored, the central American country of El Salvador is a natural paradise whose green and picturesque appearance stands completely at odds with its terrible recent history of political violence. Volcanoes and mountains, rolling forests, pristine beaches and coconut islands all offer exquisite opportunities for eco-tourism. Dotted among this landscape are pretty colonial towns, sleepy fishing villages and striking pre-Colombian ruins. And the capital of San Salvador itself is a vibrant modern city with good restaurants, lively nightlife and engrossing museums telling the country's many different stories. So if you fancy discovering somewhere new, these fantastically good-value direct Spirit flights provide a perfect chance to get away from the usual tourist trail.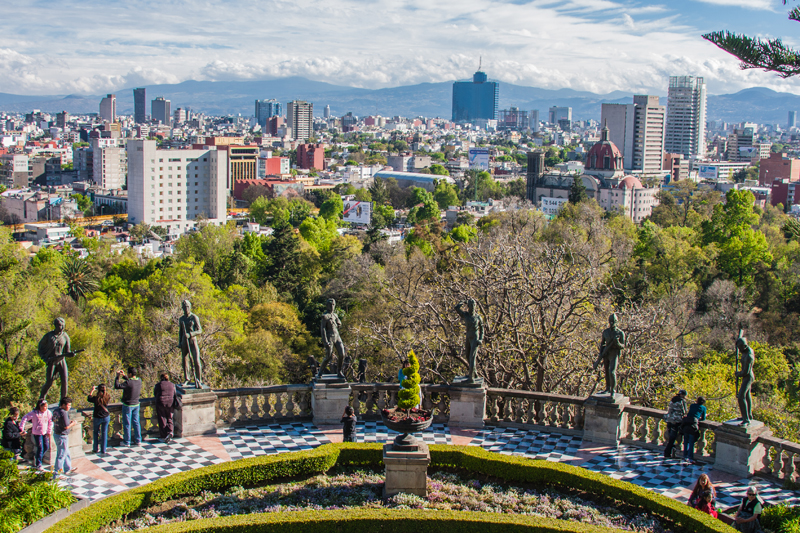 Both Spirit and United are currently offering direct airfares from Houston that frequently fall under $300 and take just over two hours to touch down in Mexico City. So if you've never visited Mexico's huge, chaotic and endlessly surprising capital of nine million people, now might be the time. Built on the foundations of the Aztec capital of Tenochtitlan, the city's streets are full of sudden glimpses into past cultures, which blend into a dynamic metropolis that contains excessive amounts of everything: world-class museums, top-end restaurants, sun-dazzled parks, fat-wallet shopping and unforgettable nightlife.