If you're hungering for a real adventure and a short break in the US just won't cut it, take a look at our painstakingly calculated list of the ten cheapest international flights from NYC. You can stay quite close to home, as Costa Rica and the Caribbean are among the very cheapest alternatives, and flights to this region can take as little as four hours. Or if this still isn't satisfying, you can give the globe a real spin and head to the far side of the world: your only decision is whether to travel west, crossing the immense Pacific to arrive in southern India, or to fly east over the Atlantic and most of Europe to touch down in Istanbul.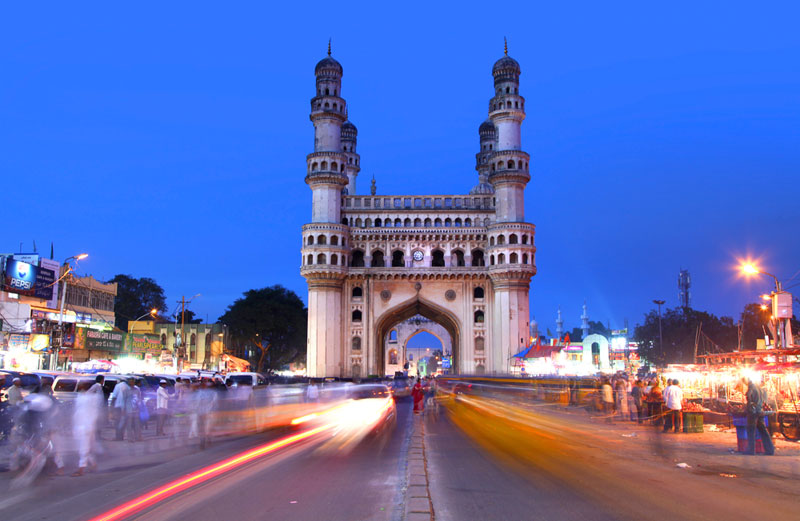 Jet Airways operates exceptionally good value flights from Newark to Hyderabad, costing $817 and occasionally even less to travel to the other side of the globe. And on stepping out into the noise and chaos of this Indian metropolis, you'll find you really have emerged into another world. Full of the royal and religious history of southern India, Hyderabad's skyline is dominated by the Muslim minarets and Hindu temples of its breathtaking Old City. The food is utterly different and utterly sublime, too, a rich melting pot of spicy south Indian cuisines.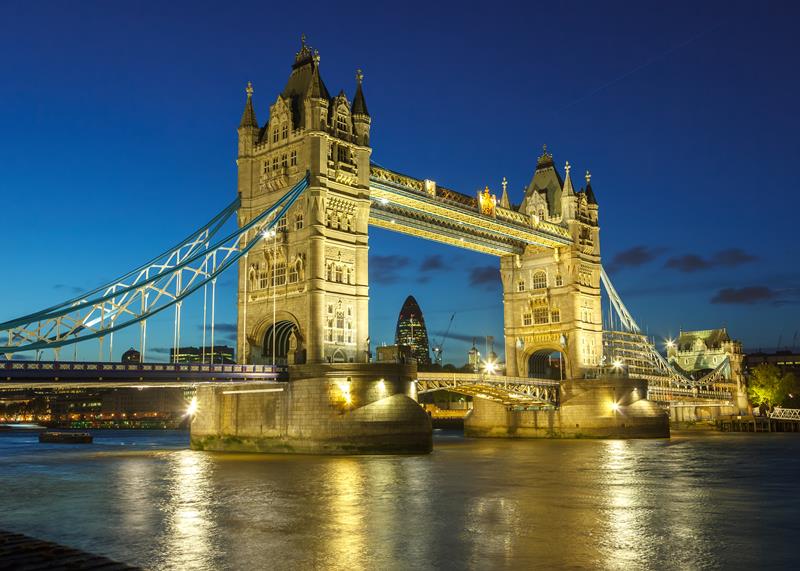 In many ways the USA and UK - and New York and London in particular - seem closely linked, sharing a common European ancestry, the same language, and a great deal of cultural cross-over. But in fact the broad inky blue of the Atlantic Ocean lies between them, and hopping from one city to the other, while significantly easier than when the first pilgrims bumped precariously across in the Mayflower, can still be an expensive endeavour. The good news is that Hopper's analysis of flight data reveals that the trip can be done pretty cheaply, so it's worth searching around until you find tickets priced at little more than $800. Delta offers good value direct flights that take around eight hours, but the best deals you'll find are with IcelandAir and involve a stopover in Reykjavik. These can take anything between two and twelve hours longer than the Delta flights.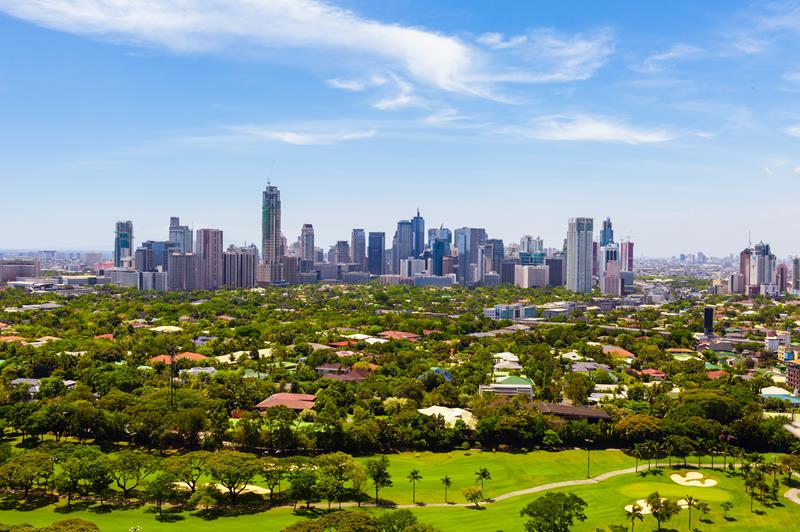 New York has a sizeable Filipino population, so it's not surprising to find Manila among the city's cheapest international destinations. The flights unfold over two legs, the first from Newark to Tokyo on United and the second from Tokyo to Manila on Japanese airline ANA, with a total flight time of around 22 hours. These cheap tickets are obviously great news for New Yorkers with relatives living in the Philippines, but what if you just fancy an exotic holiday - is Manila a sensible destination? Well it's certainly not on the tourist trail, and there are good reasons why - Manila's huge, concrete-covered, poverty-stricken, car-congested urban sprawl is no Copenhagen or Vienna. But a little effort will reveal its inner beauty - great live music, superb contemporary art, a swinging bar scene, colourful markets and legendary sunsets over Manila Bay - and travellers can also bounce from this dense urban jungle to the tropical idylls of the Philippine isles.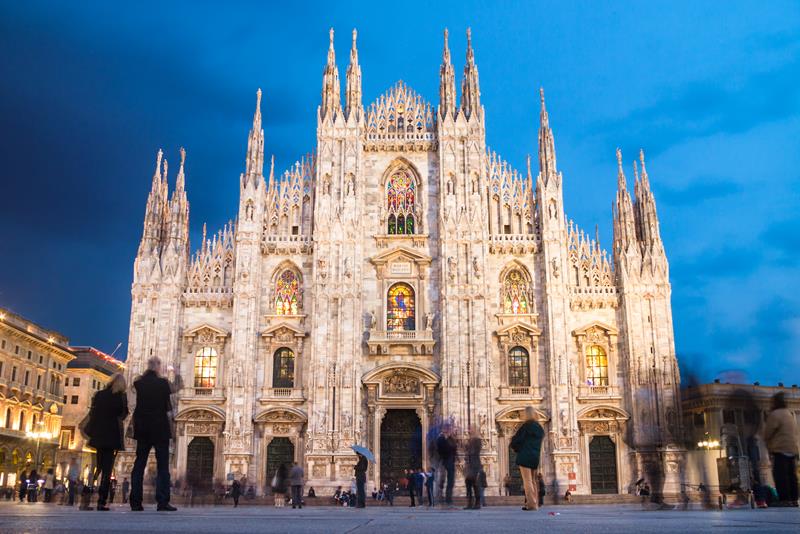 As you probably know, New York has a reasonably large Italian-American population and so, as with Manila, it makes sense that an Italian city would be well-catered for in terms of flights. So if navigating the urban bustle and myriad islands of Manila and the Philippines sounds a little too much like hard work, why not jump on a flight to Italy's capital of fashion instead. The districts are elegant, the shopping refined, the hotels luxuriant, the music romantic, and the food is, of course, guaranteed to be fantastic. And just to make it even easier, both Lufthansa and United offer direct flights at absurdly low prices.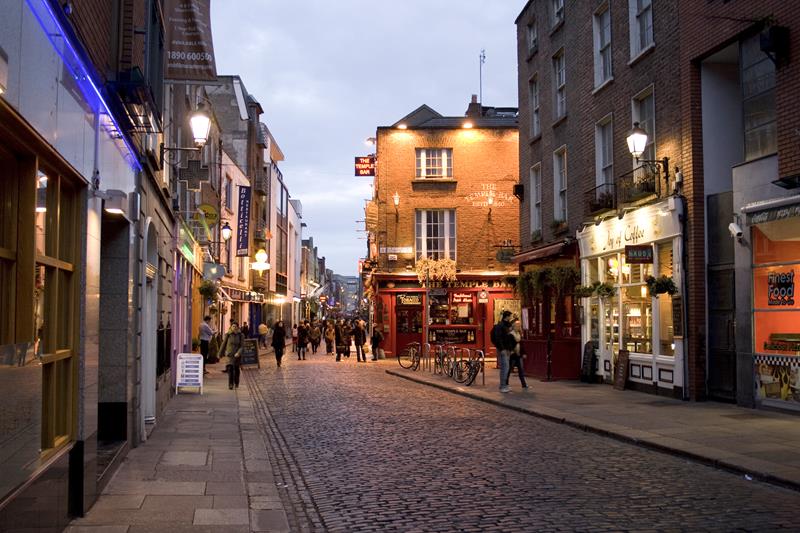 You might be able to spot a pattern here: another of the great immigrant populations that have made New York what it is are well-provided for with flights to their ancestral home, this time back in Ireland. The best deals are direct across the Atlantic with Lufthansa and United, with a flight time of just under eight hours. And whether or not you have the emerald blood of Ireland flowing in your veins, Dublin is a city worth getting to know at any time of the year - particularly if the prospect of drinking Guinness and singing evocative old folk tunes in wood-panelled pubs appeals to you.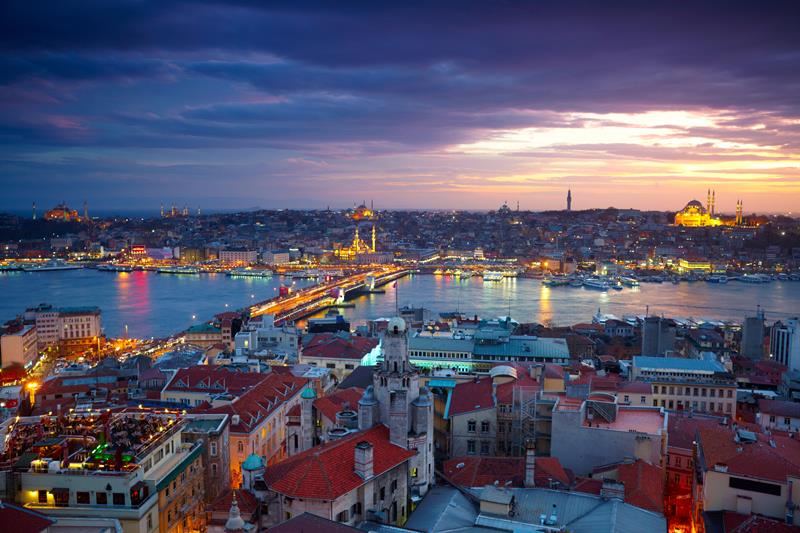 The architectural jewels of the Roman, Byzantine and Ottoman Empires speckle Istanbul, forming a fascinating historical palimpsest where mosques have been shaped from the stone of old churches - the most spectacular example being the Hagia Sophia, previously a Greek Orthodox Basilica. Below ground, travellers can discover ancient sights such as the glimmering Roman Basilica cistern. This history alone is enough reason to take advantage of these cheap flight offers, and that's without mentioning the fantastic food or the burgeoning hipster culture that's generating an excellent bar, cafe and club scene. The cheapest journeys are usually shared between some combination of Air Canada, Lufthansa and United - just use Hopper's When to Fly and Buy tool to find best deal for your flight dates.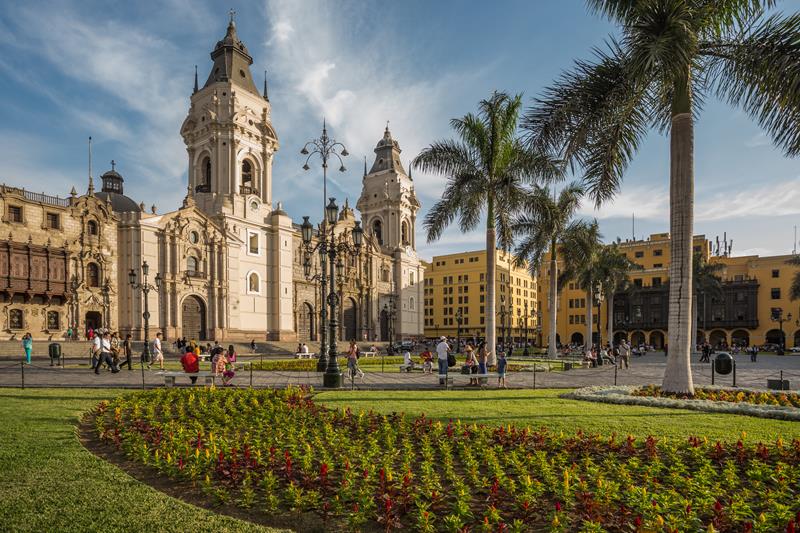 Not many travellers choose to visit Lima specifically, and if you think New York is cramped and congested, wait til you see Peru's dusty capital, the second-driest in the world after Cairo. But as Peruvian cuisine catches on in some of the Big Apple's hippest 'hoods, this is beginning to change - and anyway, with Peru's abundant rainforest, towering mountains and majestic Inca ruins, you don't have to thirst for Lima in particular to want to take advantage of these cheap flights. The cheapest are with Jet Blue and take between 12 and 20 hours with a stopover in Fort Lauderdale; alternatively, fork out an extra hundred or so dollars and fly direct with United, knocking your time in the air down to eight hours.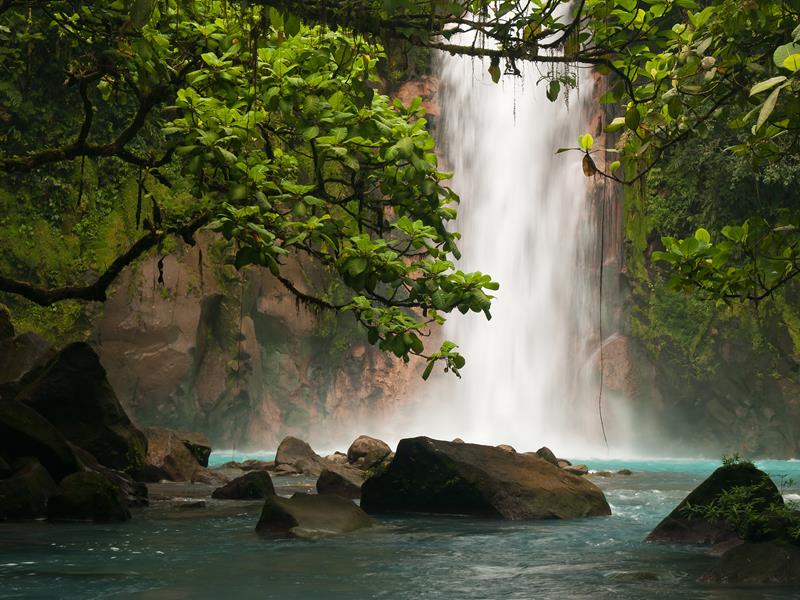 Costa Rica, cloaked in lush rainforest split by gushing rivers and tumbling cataracts, is one of the world's top destinations for eco-tourism. Its natural beauty is not, however, reflected in its capital city - San Jose is certainly not postcard pretty. But it makes a great base for trips into Costa Rica's wilderness, and La Fortuna, one of the country's best gateways to the rainforest, is only a three-hour drive north. Flights on Jet Blue, which can be as cheap as $400 for a round rip, stop once and usually take 13 hours, while those with more money than time can slap out an extra $150 to get there in five-and-a-half hours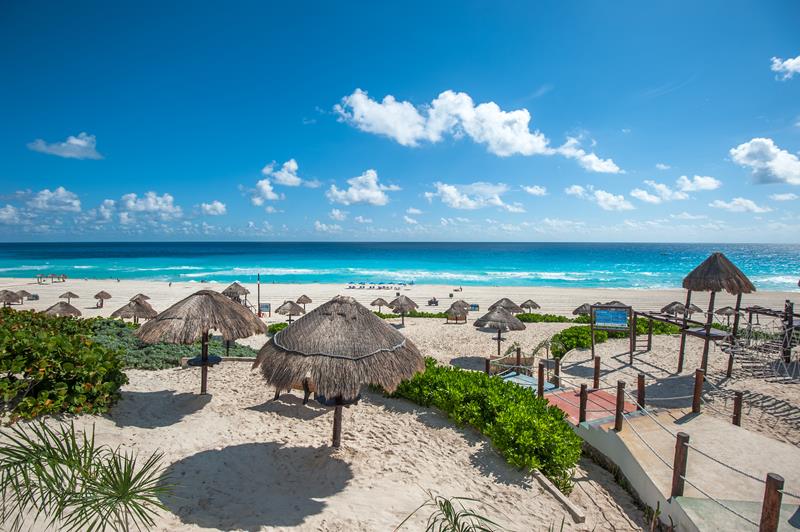 Crowned undisputed King of the resort towns, Cancun's ivory sands, idyllic coastline and indulgent all-inclusive hotels draw millions of US tourists a year. Many of these come from New York which, with return flights available for as little as $346 from Newark, is hardly a surprise. Competition on the route is fierce and the best value carrier is constantly changing, so use Hopper's When to Fly and Buy tool to figure out who's offering the best deal when you wish to fly.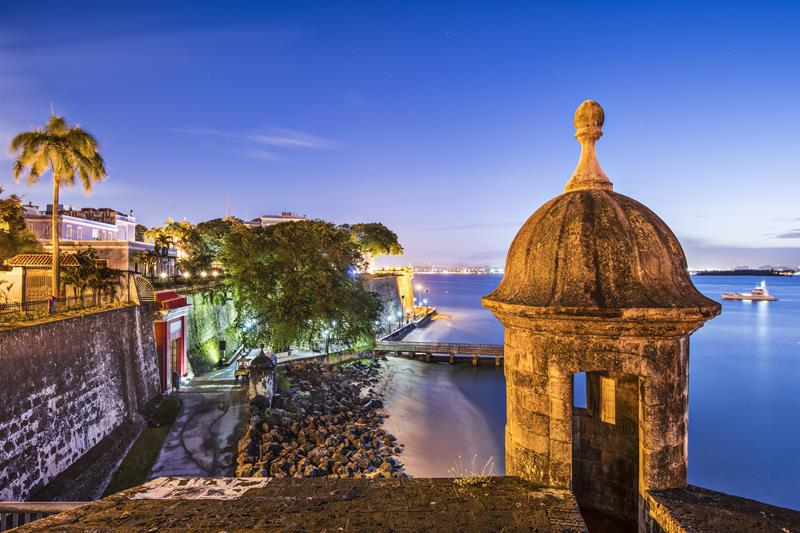 Wanna just let Hopper's data analysts make the decision for you and fly to whichever is the cheapest international destination from Newark? If so you'd end up in Puerto Rico's colourful capital, San Juan. It's certainly not a bad result - the city has one of the most beautiful harbours in the region, which considering the region is the Caribbean definitely ain't bad. Its endlessly walkable Old Town - an exquisite remnant of the second-oldest European-founded settlement on the American landmass - juxtaposes districts throbbing with contemporary energy. Even better, the cheapest flights are direct on either JetBlue or United, taking a negligible four hours to touch down on Caribbean soil.