Philadelphia's airport is the main international hub for US Airways which, along with an array of global carriers, hosts flights out from the USA's chilly northeastern coast and to the wide world beyond. Round-trip international flights can fall below $400 for some Caribbean destinations, while travellers can fly to Dublin and London and back for $900 or less. As a result, Philly residents with itchy feet have a variety of options when it comes to taking a serious break from their home city: piratical history in the Caribbean or 2000 years of urban life in London? Dance beats and Mayan ruins in Cancun or Irish folk and revolutionary monuments in Dublin?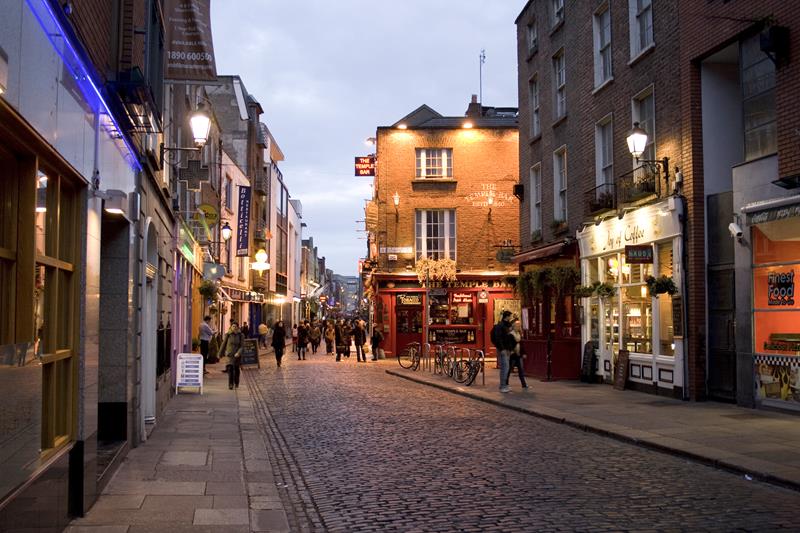 The Irish came to Philadelphia in successive waves, with trailblazing Irish Quakers arriving in the 17th century and an estimated four thousand migrants landing at Philadelphia's port in the decades before and after the Revolutionary War. Now, with these cheap flights, you can reverse their journey and see what became of the Ireland they left behind. Dublin today is a vibrant mix of the modern and the traditional, with gleaming transparent architecture looming over a wide array of fantastic museums, historic attractions and a scattering of ancient pubs ringing to the sounds of centuries-old Irish folk. The cheapest flights are with indirect with JetBlue and take at least 13 hours; faster direct flights with British Airways cut your flight time down to seven or eight hours, but add a hundred or so dollars to your ticket cost.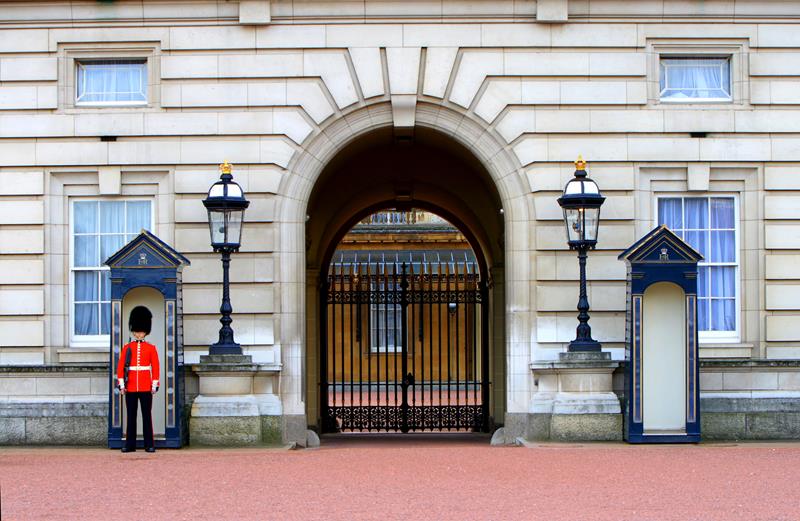 It's a straight hop across the Atlantic from Philadelphia to London, with several airlines offering direct flights between the two cities for as little as $850: take your pick between British Airways, Iberia, Finn Air and US-American. Once you touch down in Heathrow you've got one of the world's great cities spread at your feet, with a cultural diversity that gives rise to a magnificently varied food scene (it's constantly evolving but, just now, Turkish and North African cuisines have really taken off); world-class museums and art galleries (don't miss the Tate Britain, Tate Modern or British Museum); superb music venues (take a stroll round Shoreditch and Hackney to get a sense of what's on); and myriad small treasures to be uncovered.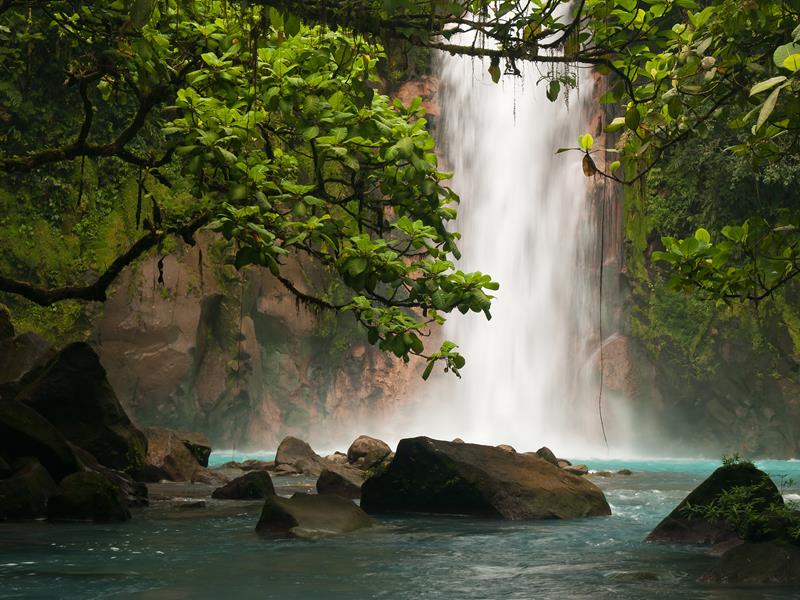 San Jose is a dusty, grey, concrete-covered city, and it's not easy to see why anyone would want to stay there. But it's easy to see why around two million tourists choose to visit the tiny central American nation of Costa Rica each year: it has only 0.03% of the world's landmass, but is estimated to contain 5% of its biodiversity. This remarkable fecundity has made it one of the world's top eco-tourism destinations, popular for trekking, flora, fauna and bird-watching, and a host of more adventurous pursuits such as white-water rafting, canyoning and zip-lining through the rainforest canopy.The cheapest flights are with JetBlue, with two connections and a flight time of 18 hours; for approximately $80 more you can fly with United and cut your flight time down to nine hours.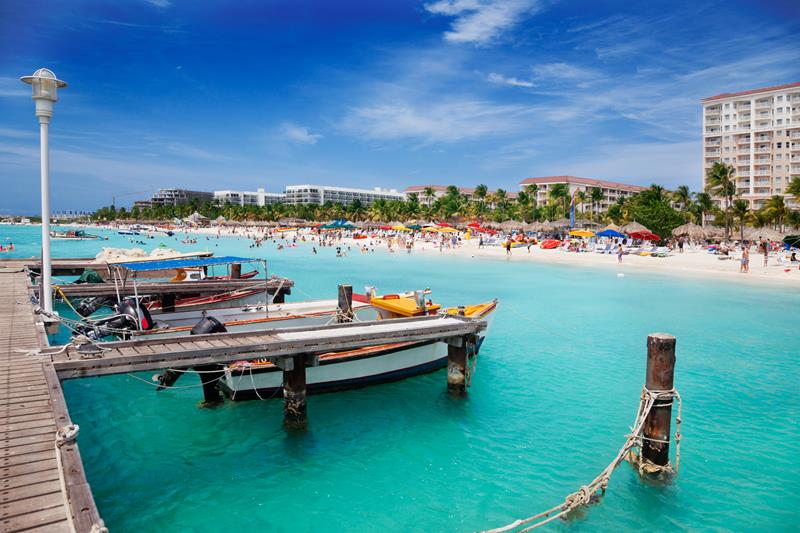 Where the hell is Oranjestad, many of you may be wondering, on discovering that it's the seventh cheapest flight destination from Philadelphia. Well, it's part of Holland... it's located just off the northern tip of Venezuela... and it's the capital of the small Caribbean island of Aruba, renowned for the ivory sands and warm azure waters of its south coast, and the spectacularly rocky headlands of its northern shoreline. United operate the cheapest flights by $100 or so, but they involve two connections and a flight time of 20 hours; alternatively, you can fork out the extra cash and fly direct with US-American.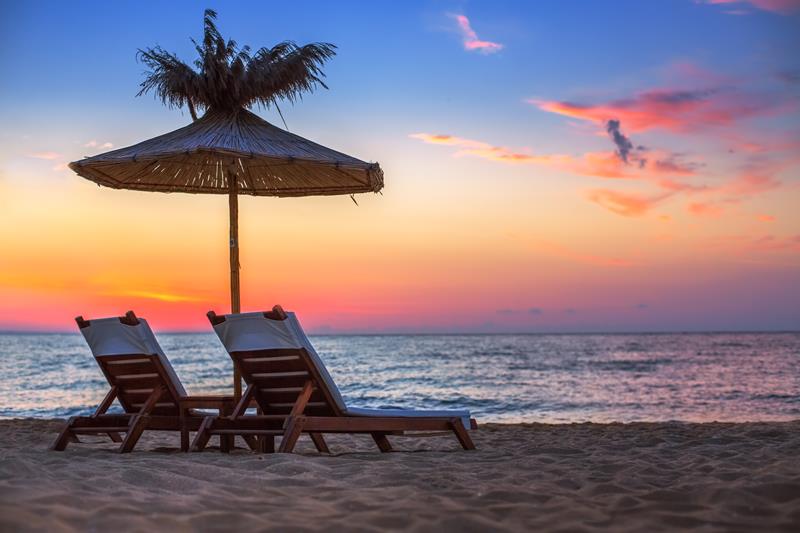 Lounging luxuriantly across the Dominican Republic's easternmost tip, Punta Cana is a little slice of palm-studded paradise, basking in the Caribbean sun and lapped by Gulf Stream-warmed Atlantic waters. Even better, the cheapest tickets are direct with US-American and have a negligible flight time of only four hours. The most affordable times to fly to the region are during the shoulder season of May and June, but decent deals can be tracked down even during December to February's peak.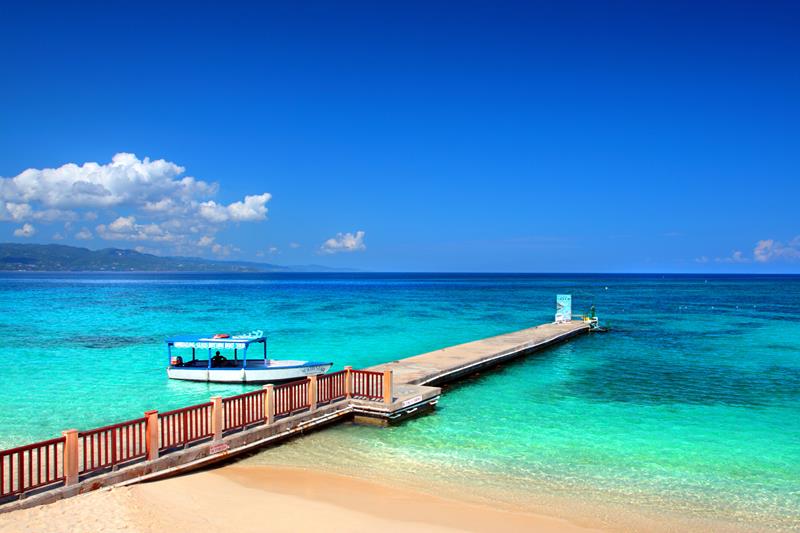 In more good news for lovers of sun, sand and turquoise seas, return flights from Philadelphia to Jamaica's second-largest city can be found for as low as $532. Visitors can simply chill out at the uber-indulgent all-inclusive beachside resorts near the city; or they can take the plunge into a more adventurous experience - either scuba diving among the kaleidoscopic sea life of the Caribbean Sea, or exploring Montego Bay's noisy and colourful downtown. And in further glad tidings, the cheapest tickets are available on the fastest flights, which take three hours fifty minutes with US-American.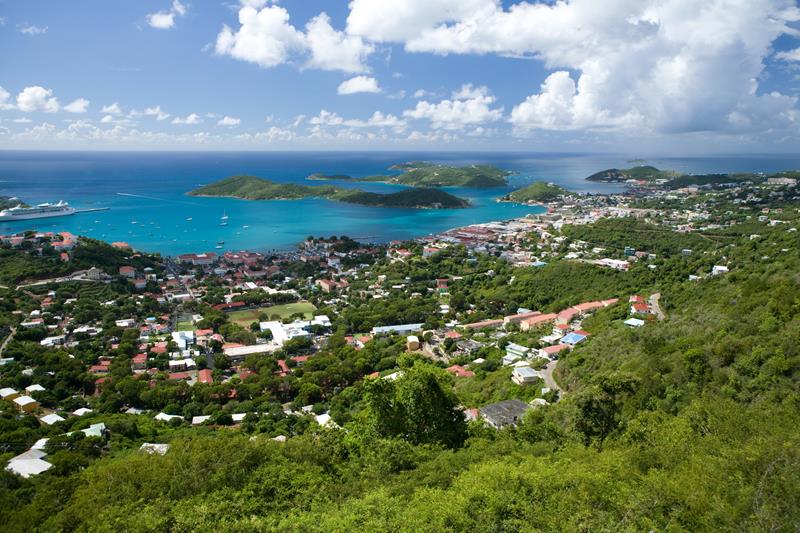 JetBlue's tickets on the Philadelphia-Charlotte Amalie route are $200 cheaper, on average, than their closest competitor, making them fantastic value for money. The only down side is the length of the flight - it takes 12 hours and involves two connections. Direct flights of only four hours are operated by US-American, but with airfares averaging out at over $800, it's a significantly pricier way to make the trip. A possible middle-ground is available through Delta, who operate some flights that cost $700 and take eight or nine hours to reach the beautiful Caribbean island of Saint Thomas.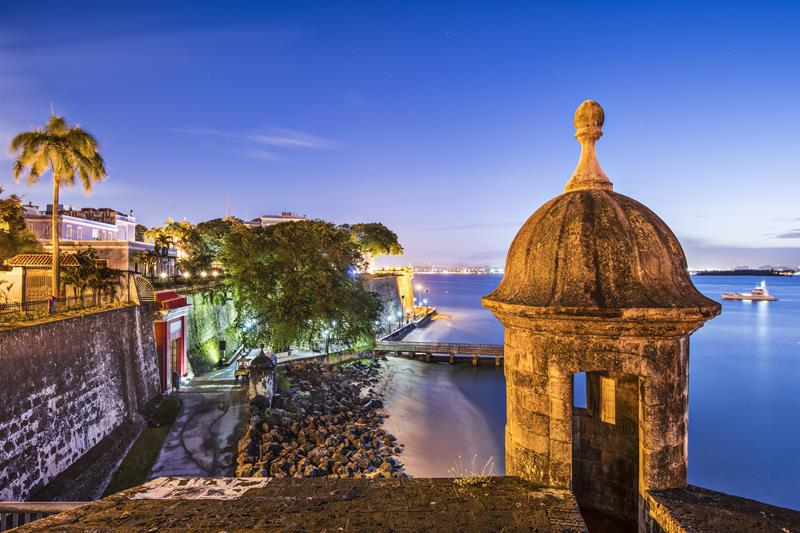 Settled by the Spanish in 1509, San Juan's harbour guarded a strategically vital entrance to the Spanish Main, its imposing forts protecting the city from British and Dutch attack. Today this eventful history remains etched on the city's Old Town, still shadowed by mighty fortifications which are these days softened by the presence of numerous delightful cafes and restaurants. Beyond the Old Town, luxury hotels and condos line the beachfront of El Condado, while salsa and jazz bars are dotted throughout the city's central districts. Few places in the Caribbean offer a better combination of fascinating history and modern pleasures, and with direct flights on US-American for as little as $430, San Juan is an ideal short-break destination for Philly residents in need of a dose of sunshine.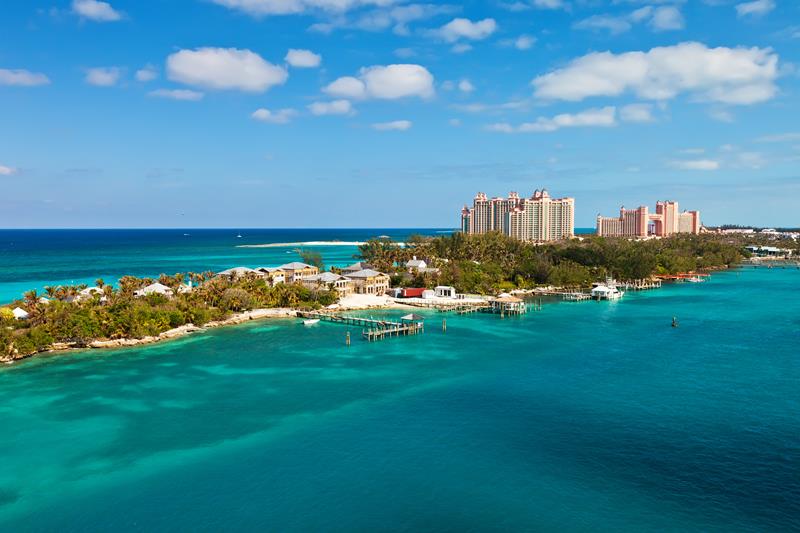 Once ruled by the legendary pirate Blackbeard, capital of the Bahamas Nassau was for several decades in the early 18th century a hotbed of piratical lawlessness. Visitors can experience this history at the entertaining Pirates of Nassau Museum, as well as dropping into other attractions such as the wildly colourful Ardastra Gardens and Zoo. And of course the city makes a terrific base for an exploration of the many shards of land and sand that constitute the Bahamas archipelago. Best of all, getting there from Philadelphia is both cheap and easy: direct flights with US-American cost as little as $429 and take only three hours to touch down in the Bahamas.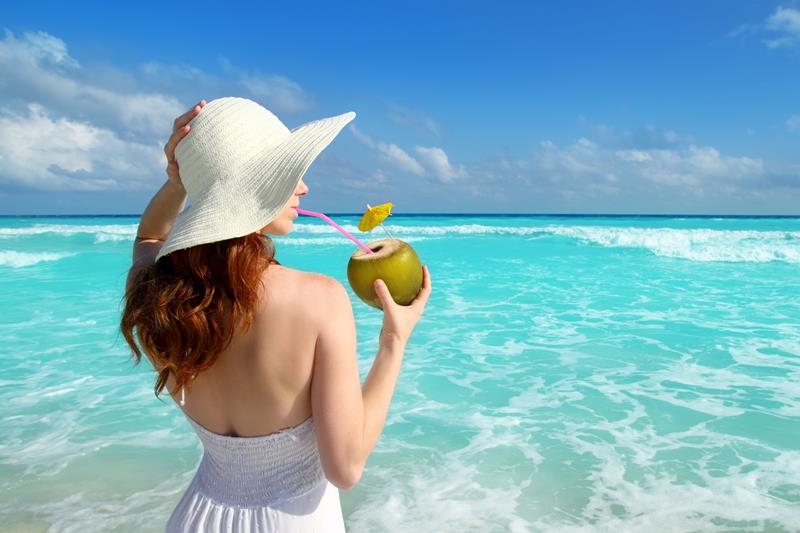 Cancun draws people of all interests and passions: tourists can sip cocktails at a balneario bamboo bar as the sun sets over the Caribbean Sea, dance through the night at the world-famous clubs dotted around the Hotel Zone, or drift through time among the evocative Mayan ruins of Tulum and Chichen Itza. It's also a great spot for a spontaneous getaway, especially through late January and early February, when airfares are at their lowest. Frontier operate very cheap direct flights, and if you're suddenly gripped by a desire to escape immediately from Philadelphia's frozen winters or muggy summers, then use Hopper's Flight Tonight app to grab a last-minute flight deal, and the excellent Hotel Tonight app to book a hotel room.