San Francisco International Airport, the seventh busiest in the United States, is a major gateway to Asia and other great destinations, providing locals with surprisingly cheap options when it comes to international travel. To help you navigate these options and plan your next vacation, we've used Hopper's flight data to compile a list of the 10 cheapest average international flights from San Francisco. Read on for a quick overview of each city as well as some tips that could make you save a good chunk of change on the price of your ticket, leaving you free to splurge on hotels, dining, and shopping.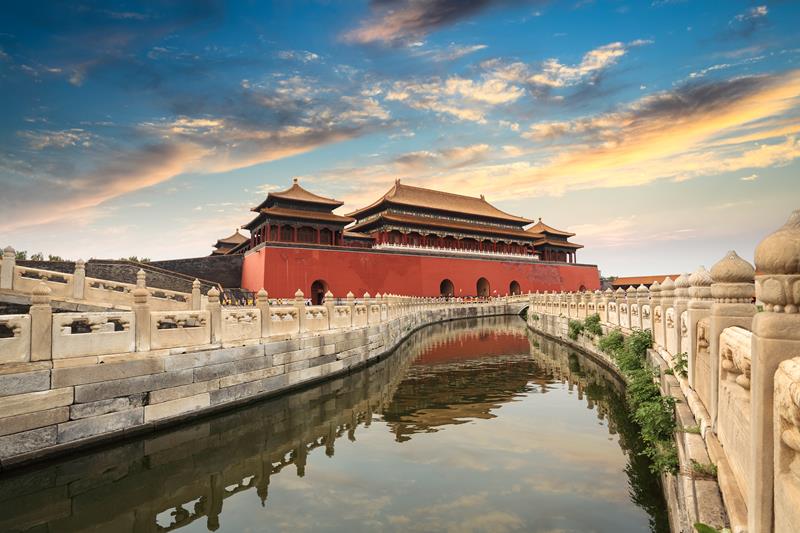 This vast city is the historical and cultural center of China, offering a treasure trove of landmarks, eclectic restaurants, and lovely temples and parks to wander through. Must-sees include Tiananmen Square, the imposing palace of the Forbidden City, and, of course, the Great Wall. Although it's possible to fly directly from San Francisco to Beijing, the best deals are usually Alaska and Virgin's indirect flights. And while autumn has the best weather, you'll save some money by flying in late January, when rates are at their lowest.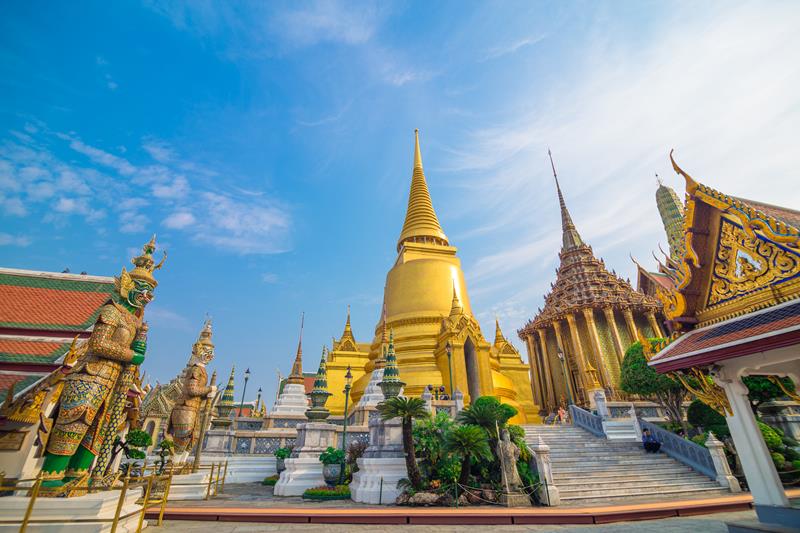 Don't let Bangkok's reputation for seedy nightlife mislead you — there's much more to this city than clubs and bars, ranging from delicious and affordable cuisine to busy markets and hundreds of ornately decorated temples and monuments. Make sure to tour the city's canals, and if you need a break from the bustling, colorful streets, pamper yourself with a visit to one of the countless spas and massage shops that dot the city. Check China Southern Airlines for the best deals on indirect flights, and consider visiting in early April to save even more on airfare.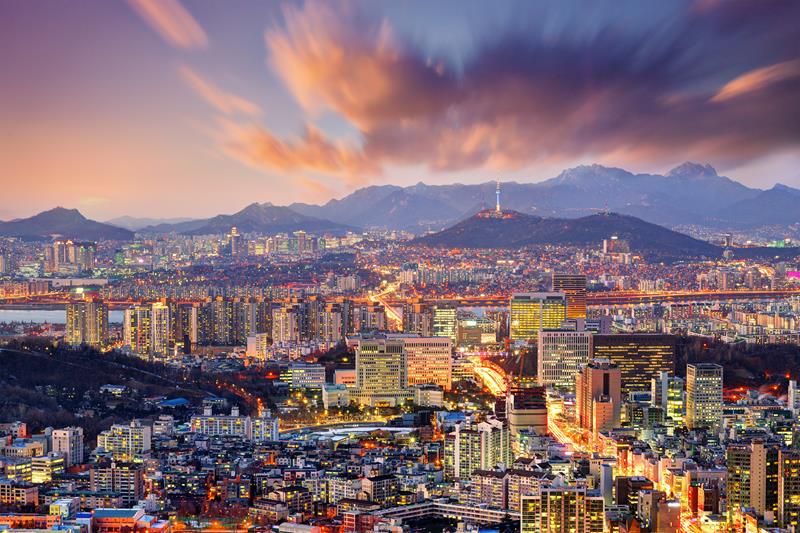 The ever-rising popularity of Korean pop culture has only made Seoul more popular, and with good reason: it's got crowded night markets, streets vendors dishing up spicy local fare on every street corner, and impressive palaces and parks to wander through. Whether you want to shop in the swanky Gangnam district that gave Psy's famous song its title or go hiking on one of the nearby mountain trails, Seoul has something for everyone. Indirect flights aren't much cheaper when it comes to this destination, so go for Singapore Airlines or United Airlines' reasonably-priced direct flights instead.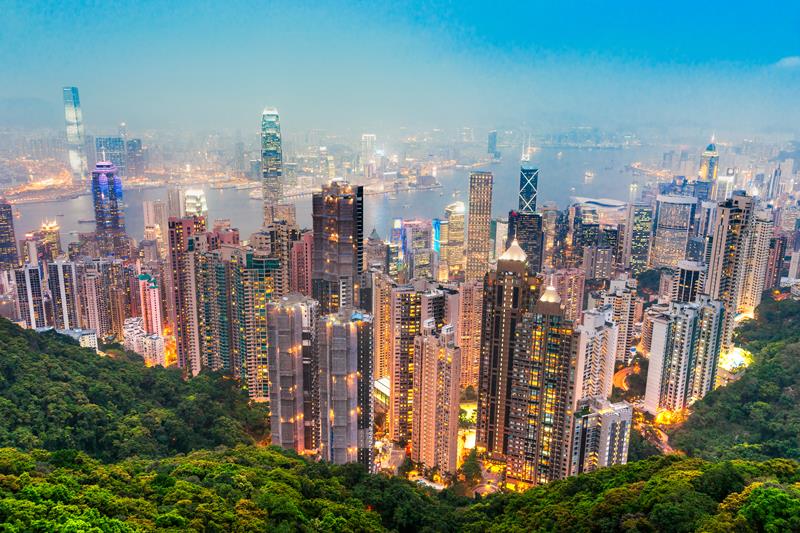 This intense, vibrant city is rife with possibilities, from Cantonese opera and the Temple of Ten Thousand Buddhas to prestigious shopping malls located in dizzyingly tall skyscrapers. Sample the huge varieties of regional cuisines and, if you need a break from the city, try the many hiking trails and camping sites to really appreciate Hong Kong's beautiful beaches and mountainous landscapes. Fly in early April for cheaper tickets, and to avoid layovers, keep an eye on United, who usually offers good deals on direct flights.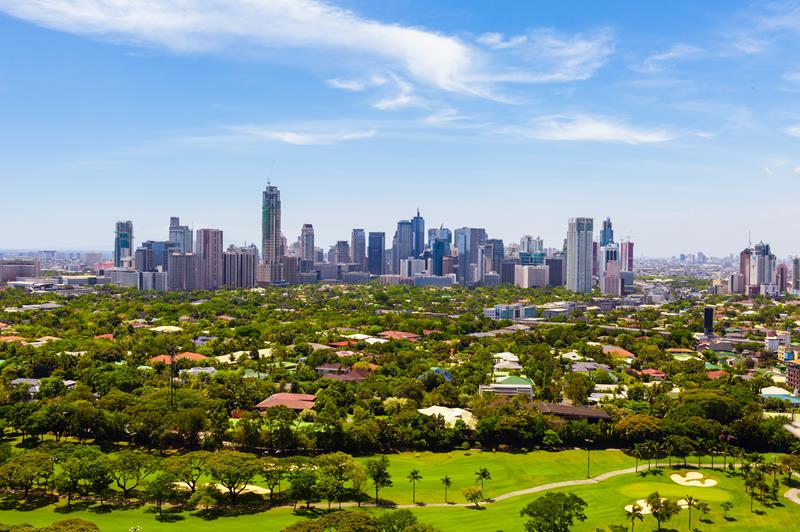 Although it's also a good hub to the rest of the country, Manila's rich history and multicultural heritage is well worth exploring. Visit Fort Santiago and the beautiful colonial churches of the historic district of Intramuros, and stop by the world's oldest Chinatown to enjoy its unique Spanish Baroque influences and authentic cuisine. Your best bet for cheap flights is in mid March, and although it's possible to fly directly to Manila, you're probably better off going with EVA Air or China Airlines' much more affordable indirect flights.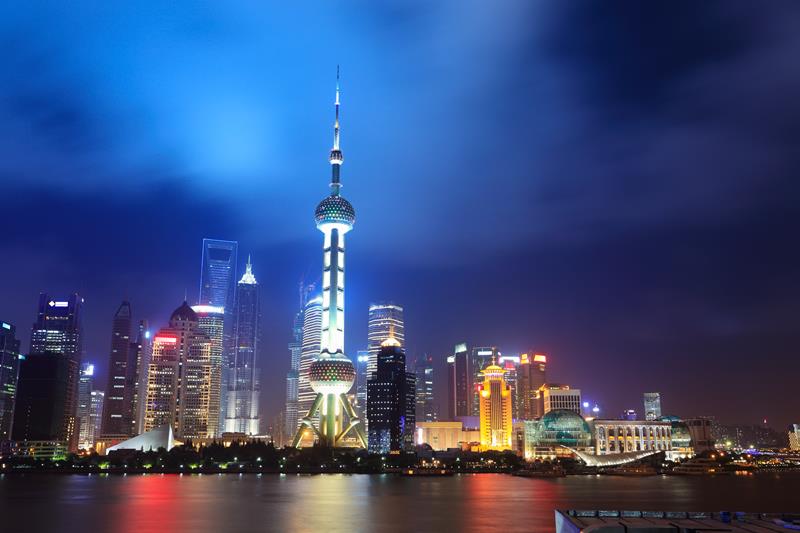 With round trips as low as $687, it's hard to resist the opportunity to explore the countless shops, restaurants, and bars that line Shanghai's neon-lit streets. Stop by the People's Square or the Oriental Pearl Tower or simply wander through The Bund and along the Huangpu River bank to see the fabulously diverse architecture, ranging from classical Chinese to Art Deco, that gives Shanghai much of its unique charm. Fly in early March and plan both your departure and return on Wednesdays to save up to $149.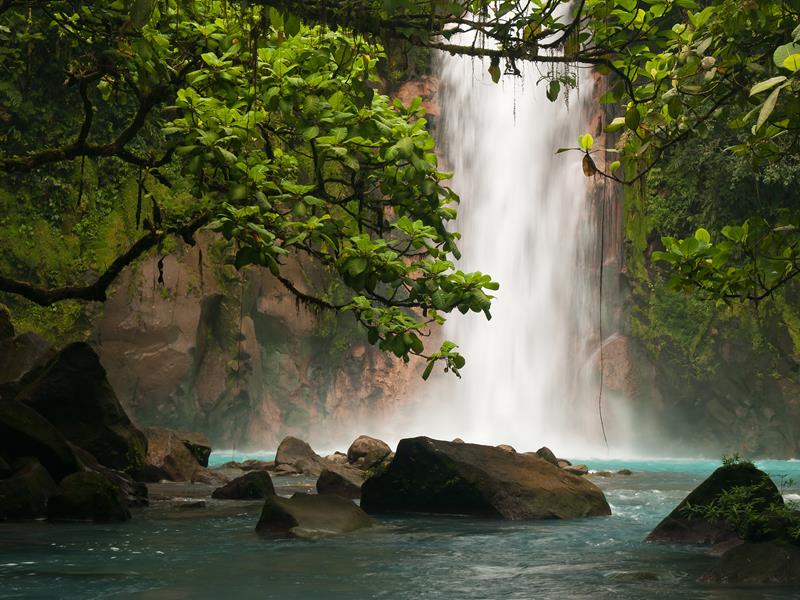 We move on to South America for the next destination, which may seem a little plain at first but has a lot offer to fans of historical and cultural attractions. Admire the colonial architecture, stop at the Mercado Central for fresh ceviche and top-notch coffee beans, and don't miss the dazzling Gold Museum. You'll also find plenty of opportunities for rafting, rainforest hiking, and volcano tours not far from the city. The best rates for flights with stops to this destination can be found in late February, often from AeroMexico and Avianca.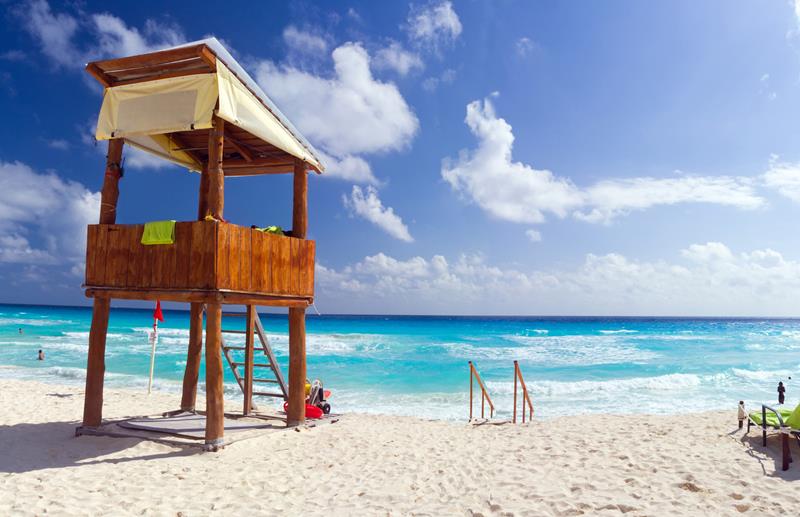 The pristine white beaches of Cancun need no introduction. Beyond the sprawling expenses of pricey all-inclusive resorts, though, there's a charming city with plenty of museums and attractions to give travelers a respite from the sun. And if you get out of the city, you'll find caves, jungles, outdoor activities, and countless Mayan temples and ritual sites to visit. Catch a direct flight with United and you'll find yourself in the middle of this tropical paradise only six hours later. You can save about a hundred bucks, though, by opting for an indirect flight.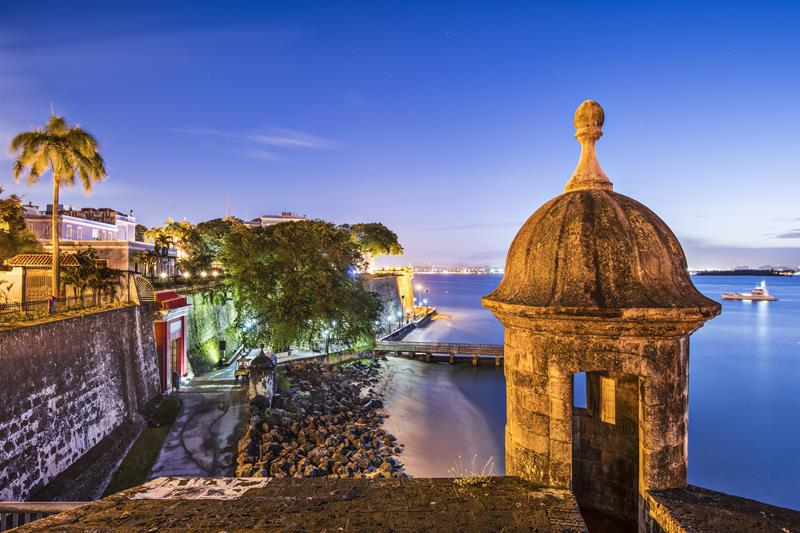 San Juan offers the perfect balance between a beach destination and a colorful cultural capital. The historic part of the city is packed with galleries, museums, and monuments, and no matter where you are you'll find yourself surrounded with great restaurants and bars. Once you've had your fill, head over to El Condado or Isla Verde and relax on the beach with a rum cocktail. Although you'll have to put up with a layover if you fly to San Juan from San Francisco, US Airways and American Airlines' awesome deals make the longer travel time well worth it.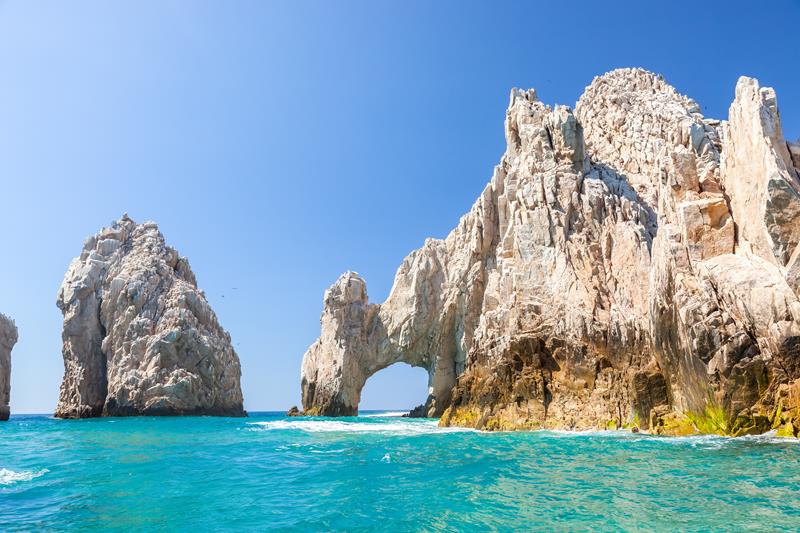 The tip of the Baja Peninsula boasts a ton of outdoor activities, resorts, great restaurants, and vibrant nightlife that makes it one of the hottest party towns on the continent. Walk along the beach to see some beautiful rock formations, visit the quaint Old Town, and make sure you have enough energy left to tackle the many bars and clubs once the sun goes down. The best period to find cheap deals on airfare to Cabo San Lucas is in late January — also the perfect time to go whale watching.