Having to change dollars into foreign currencies may well be the most tedious part of international travel, but it also that means that budget­wary travelers can save a lot just by keeping an eye on how the American dollar fares against other currencies. To make that process easier, Hopper's number­-crunching team have come up with a list of the 10 countries where the US dollar has appreciated most over the last year. Check out these diverse destinations and keep them in mind before planning your next vacation. That way, you'll be sure to get the most bang for your American buck.
10. Russia's currency is down 22% from last year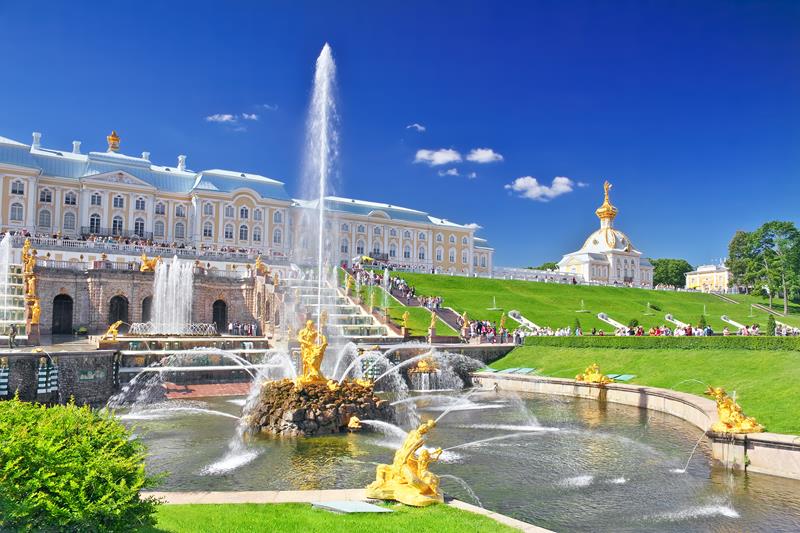 Low global oil prices have meant a precipitous plunge for the value of the ruble, which is worth half as many dollars as last year. In addition, flight prices from the US to Russia have dropped a whopping 22% from last year, which means that sights such as St. Petersburg's Kazan Cathedral and the colorful domes of Moscow's St. Basil's Cathedral are now easier to reach than ever. As an example, direct round trips from New York's JFK to Moscow can often be found for less than $400 with Delta Air Lines and Aeroflot.
9. Sweden's currency is down 21% from last year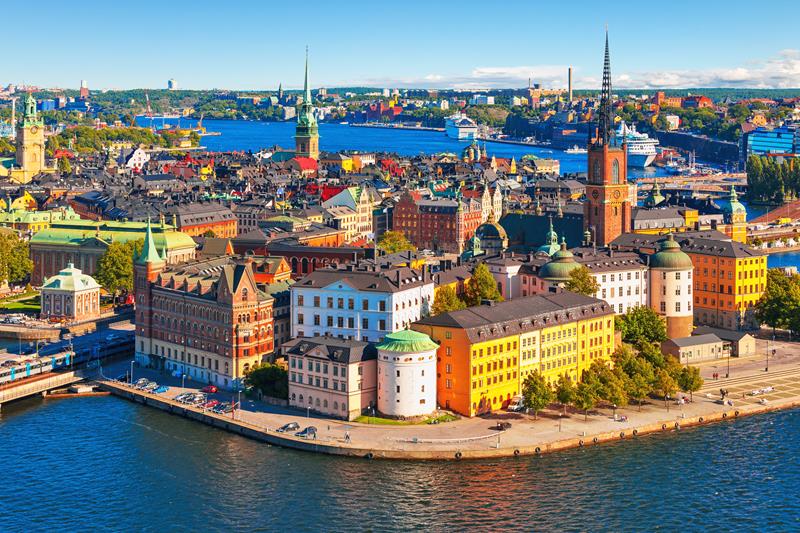 How about a trip to Stockholm for as low as $613 round trip when flying from New York, or as low as $645 departing from Chicago O'Hare International Airport? It's possible thanks to a 2% drop in average flight rates from the US since last year, while the krona's 21% drop in value per dollar makes it even more affordable to explore the natural beauty of Lappland, Malmö's rich cultural and dining scenes, or Stockholm's impressive canals and fascinating historical museums.
8. Norway's currency is down 19% from last year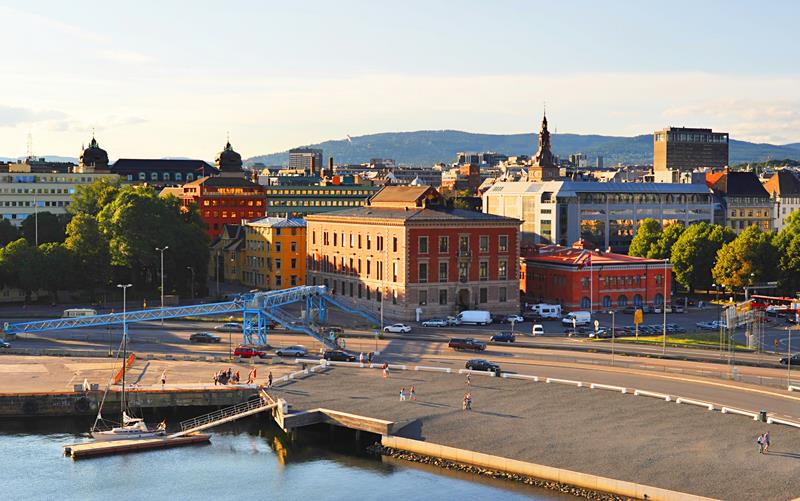 If you haven't had your fill of Scandinavian culture and landscapes with Sweden, then Norway is also a great vacation option this year due to a 19% drop in the value per dollar of the Norwegian krone and to round trips from New York coming in as low as $596. The country offers beautiful fjords all along its west coast, national parks filled with untouched wilderness, some stunning views of the Northern Lights, and, of course, the capital of Oslo, which boasts attractions like Vigeland Sculpture Park. All for so cheap.
7. Madagascar's currency is down 20% from last year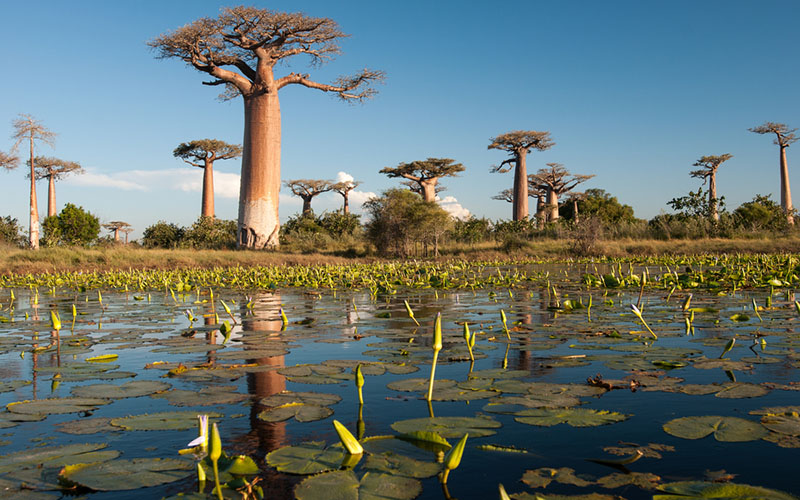 Madagascar has seen a 7% drop in flight prices from the US compared to last year, resulting in round trips from New York as low as $1,517 when flying with Air France. The airfare may be pricier than other locations on this list, but just think of the wonders that await: a unique mix of plants and animals found nowhere else in the world, beautiful landscapes that range from rainforest to arid shrub land, the limestone plateau of Tsingy de Bemaraha and much more, with the American dollar worth almost 20% more there than last year to boot.
6. Colombia's currency is down 17% from last year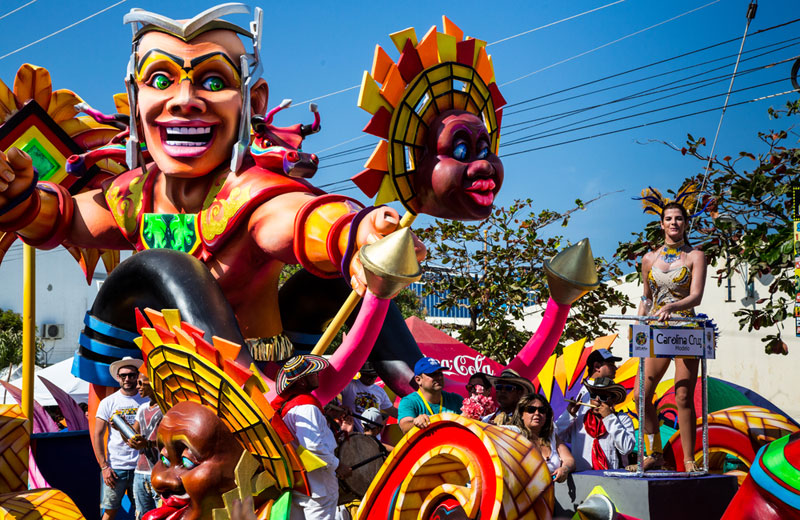 Moving on from Africa to the Spanish-colonial­-influenced cities and lush jungles of South America, Colombia makes the list due to a 17% drop in the value of the peso and a 1% drop in already low-­priced flights from the US, leading to excellent deals such as round trips from Florida to Medellin for as low as $252 with low­-cost carrier Spirit Airlines. That will leave you with plenty of pesos with which to explore Cartagena's beautiful old city, Cali's vibrant salsa clubs, or even the idyllic Caribbean beaches of Providencia.
5. Czech Republic's currency is down 17% from last year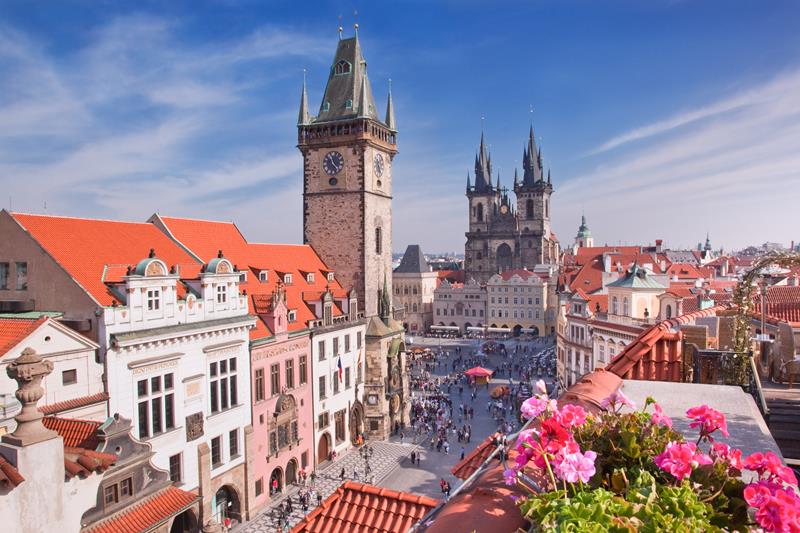 The Czech Republic's koruna is now worth just 0.04 US dollars, a 17% decrease from last year. And even though average flight prices from America to Prague have slightly increased in the past months, it's possible to find round trips with stops for as low as $700 from New York or $756 from Chicago. Once there, you'll have plenty to discover, from thehurch­-dotted cobbled lanes of Prague to the beautiful vineyards and vast ossuary of Brno.
4. Italy's currency is down 16% from last year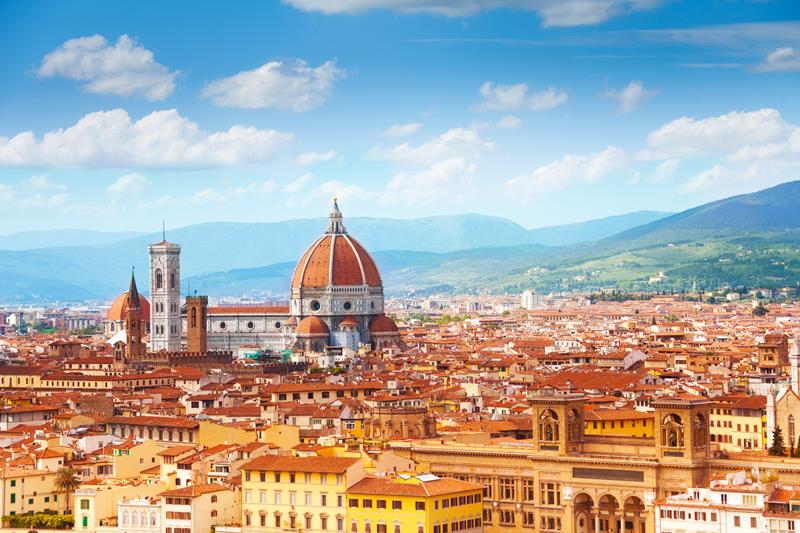 With the euro's recent 16% drop in value per dollar, now's a great time to visit just about any country in Europe, but Italy in particular has some awesome airfare deals going for it, such as round trips from New York to Milan for $657 or from New York to Venice for $697. Whichever Italian city you choose, you'll find bucket list toppers such as Rome's Colosseum, the leaning tower of Pisa, spectacular Mount Vesuvius, the famous canals of Venice, and more amazing Renaissance­-era art and architecture than you can shake a stick at.
3. Morocco's currency is down 13% from last year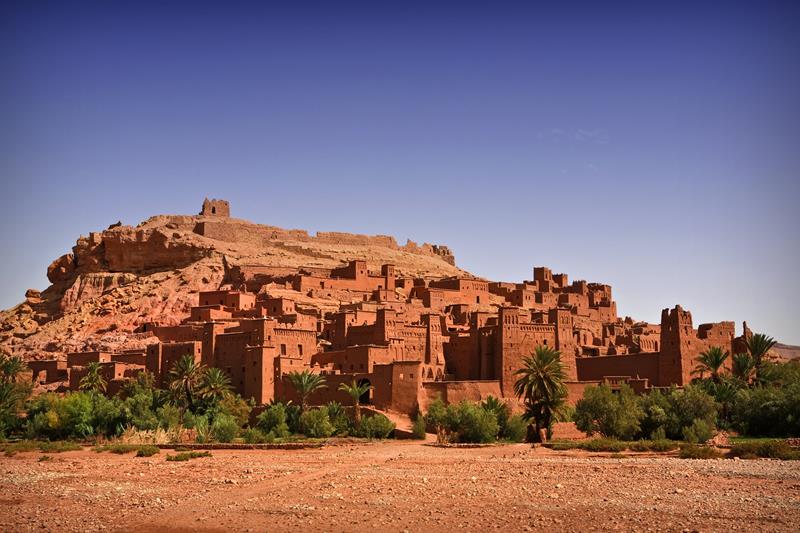 Influenced by French, Arabic and Berber culture, Morocco is packed with enigmatic charm, mazes of ruins and souks, and impressive medieval­-era structures. Whether you choose to visit Tangier, Casablanca, Rabat or Marrakesh, you'll find a fascinating mix of old and new attractions alongside landscapes like sand dunes and snow­-covered peaks. You'll get good value for your dollar due to the dirham's 13% depreciation, and round trips from New York are as low as $702 when flying to Marrakesh and $786 when flying to Tangiers.
2. Iceland's currency is down 13% from last year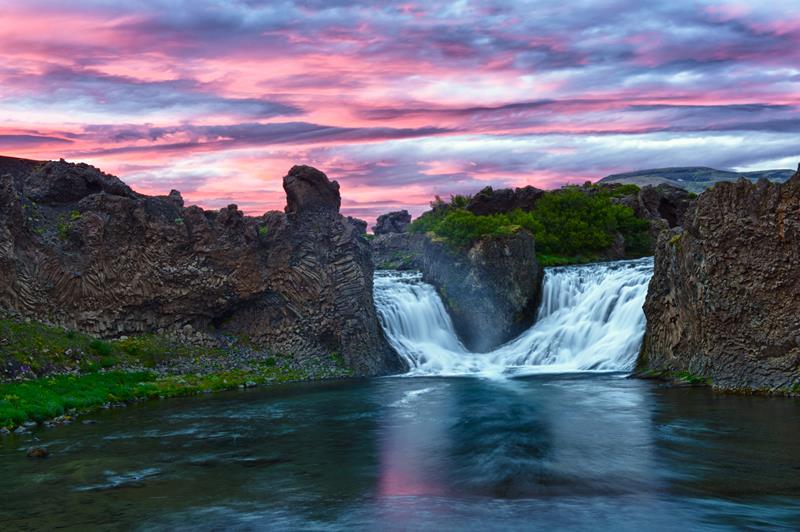 Like the dirham, Iceland's krona has also depreciated 13% last year compared to the US dollar, which means a great opportunity to see for yourself the spectacular volcanic landscapes, geothermal pools, glaciers and fjords of rural Iceland and the brightly painted homes of Reykjavik's charming city center without breaking the bank. Flights to Keflavik International Airport won't set you back too much, either, coming in as just $628 round trip from Baltimore and $663 round trip from New York's JFK Airport.
1. Japan's currency is down 7% from last year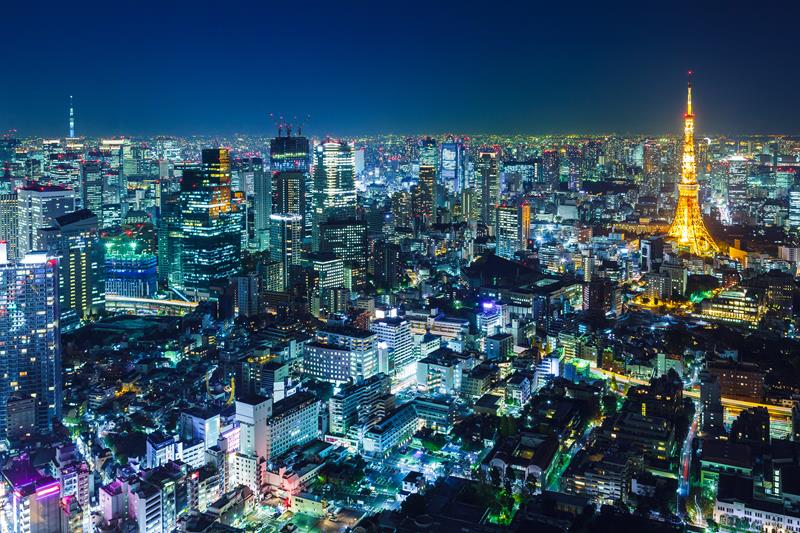 Japan is the last destination on our list, with the yen's 13% drop in value from last year and a 7% drop in average airfare rates combining to make it a great option for your next international getaway. Round trips from LAX to Tokyo are as low as $710, which should leave you with plenty of yen to spend on delicious sushi and ramen or on famous attractions such as Mount Fuji, dazzling Kinkakuji, and the fabulous shopping found in Tokyo's Shinjuku district.