From the edges of the Great Smoky Mountains and the forested ridges of the Appalachian Valley, to the shimmering sand stretches, wild mangrove swamps and glitzy hotel strips of the Mexican Yucatan, the journey from Knoxville, Tennessee, to Cancun of the Quintana Roo is an interesting one. Perhaps that's why demand for seats on flight routes between the two towns has been rising steadily in recent weeks, and also why an estimated 62 people are now searching for connections leaving the McGhee Tyson Airport every day.
Here's a selection of 10 tips to help those looking for cheap flights from Knoxville to Cancun, dealing with a whole range of things, from the best departure dates to yearly price trends and more.
See the great deals travelers are finding right now on flights between Knoxville and Cancun using the Hopper Flight Explorer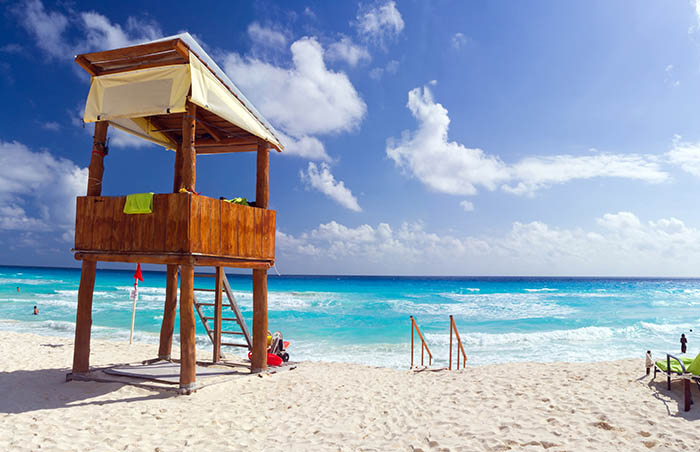 1. The cheapest time to book a flight from Knoxville to Cancun is at least 21 days in advance, saving up to $150
While residents of the great Queen City of the Mountains may be famed for their laid-back Appalachian ways, when it comes to buying flights to Cancun, it's important not to be too easy-going and make sure everything's booked, done and dusted at least three weeks before departure. Leaving things any later risks dealing with sharp increases in prices, sometimes even as much a whopping $150! That said, it's also important not to book too early, as our stats show possible increases in fares around 45 days before take-off as well.
2. The cheapest time to fly from Knoxville to Cancun is in November, saving up to $125
While November is the cheapest month going for Knoxville locals to fly to Cancun, offering a possible saving of around $125 on flights, we think December departures represent some of the best deals out of Knoxville overall. Not only would they place travelers firmly outside of the Yucatan's hurricane season (which has been known to creep into November), when warm weather and low rainfall dominates, but they also offer savings of around $100 in total.
3. The cheapest day to fly from Knoxville to Cancun is on a Monday, saving up to $22
Why not opt to start your week in style, by transporting yourself to the tropical reaches of the Mayan Riviera; where vine-clad temples rub shoulders with bustling cocktail bars, glowing beaches and wild jungles, and everything ticks over to the mellow beats of Caribbean samba. If that's tickled your fancy, then good, because our statistics have shown that Monday departures from Knoxville could offer up potential savings on flights to the tune of $22!
4. Save up to $42 by returning on a Tuesday
Coming in with an average round trip ticket price of $525 in the last four weeks, Tuesday returns take the biscuit as the cheapest overall option open to travelers heading home to Knoxville, Tennessee from Mexico in the south. We also found that weekend returns are definitely best avoided, with prices rising steadily from Thursday onward to find their peak at around $568 round trip on Saturday. At least you won't have to deal with the crowds at the airport!
5. The cheapest day to buy a flight from Knoxville to Cancun is on a Sunday, saving up to $18
While it may seem a little odd, this tip is also one of the easiest for would-be fliers between Knoxville's McGhee Tyson Airport and Cancun International to implement. All that's required is that you book your flights on a Sunday, which our statistics have shown to be the cheapest day for travelers to bag their seats. Interestingly, although demand on the route seems to fluctuate unpredictably throughout the week, prices appear to steadily decrease before hitting an all-time low at the close of the weekend.
6. United has the cheapest flights from Knoxville to Cancun
Although travelers leaving Knoxville's McGhee Tyson Airport for the beaches and sun-kissed coastal stretches of Cancun don't have the option of taking speedy nonstop flights, there are plenty of airlines running indirect connections. Of those it's United Airlines that offer the cheapest fares, boasting an average return trip seat price of just $526 in the last four weeks. Other options include Delta Air Lines, for $538, US Airways, for $540, and American Airlines, for $561.
Airlines offering connecting flights from Knoxville to Cancun:
- American Airlines makes the journey for $561 round trip, on average.
- Delta Air LInes makes the journey for $538 round trip, on average.
- United Airlines makes the journey for $526 round trip, on average.
- US Airways makes the journey for $540 round trip, on average.
7. Frequent fliers on United can use 35,000 miles to book a round-trip ticket
For unquestionably the cheapest flights going between Knoxville and Cancun, would-be passengers will have to look to their air miles. United currently offer their frequent fliers return trip seats on connections between the mainland US and anywhere in Mexico for just 35,000 miles (and a number of extra standalone charges, airport taxes and booking fees), with optional upgrades available for travelers who want to go first class or business and arrive at the Caribbean in style.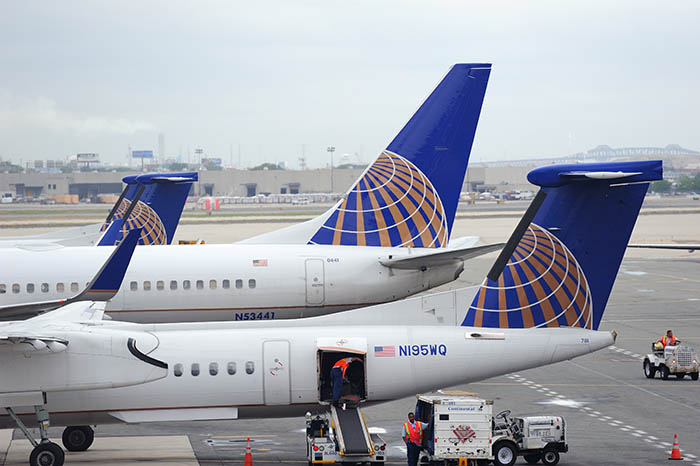 8. Check out Hopper's When to Fly and Buy Reports for up-to-date information
If you're wondering just how it is that Hopper's expert flight team can offer such detailed pointers when it comes to bagging low-cost flights into Cancun from Tennessee, then be sure to head over to our When to Fly and Buy Reports page, which currently crunches around 120,000 pieces of data related to flights on the route every month, bringing would-be passengers the most up-to-date and accurate information available, about everything from airline fare averages to prime departure dates.
See Hopper's latest when to fly and buy report for flights from Knoxville to Cancun for constantly updated information
9. Take a look at Hopper's Airline Fee Calculator to get the real cost of your ticket
Everyone knows that airlines love to charge for extras—whether its minimal fees for checked suitcases, extra weight charges for oversized hand luggage, or optional additions for in-flight meals and drinks. So, to help travelers looking to get the cheapest possible deal on flights from Knoxville to Cancun this year, we've put together our online Airline Fees Calculator, which compares all the additional charges on all the carriers offering flights on the route.
10. Keep in mind that a cheap flight from Knoxville to Cancun is about $531 round trip
Our statistics have shown that around 50% of passengers travelling from Knoxville to Cancun this year will pay somewhere in the region of $617 for their round trip flights. That's why we think it's a good idea for anyone searching for bargain deals on the route to remember that anything in the region of $531 is great, and that those fabled fares in the low $500s are so few and far between, they really aren't worth chasing.